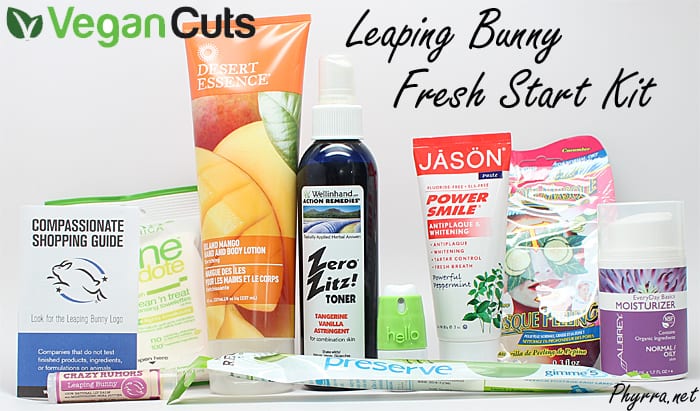 Today I'm very excited to bring you the Vegan Cuts Leaping Bunny Fresh Start Kit. Leaping Bunny curated this box for Vegan Cuts and it's filled with all Leaping Bunny Certified cruelty free products. Below is my unboxing video for you, as I just received this box.
PR sample.
Vegan Cuts Leaping Bunny Fresh Start Kit

If you laughed at this unboxing video please give it a thumbs up and subscribe!
Price
$27.95
Availability
Vegan Cuts
1. Aubrey Organics – EveryDay Basics Moisturizer
This moisturizer is free from gluten and synthetic ingredients and made with organic quinoa protein and organic aloe vera to promote healthy skin.
This contains witch hazel, so it might be irritating to those with rosacea or sensitive skin.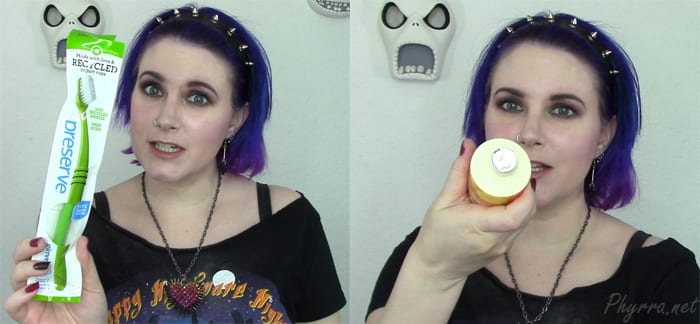 2. JĀSÖN – Antiplaque Toothpaste
Don't brush with scary ingredients. This refreshing and whitening toothpaste is free from preservatives, SLS, artificial colors and sweeteners, gluten and propylene glycol.
3. Preserve – Single toothbrush in mail-back pack
This toothbrush leaves your teeth and conscious feeling clean, as it's made from recycled plastic and ready for mailing back to recycle once you're finished with it.
4. Crazy Rumors – Plum Apricot Bunny Balm
This fruity apricot lip balm keeps the chap away and tastes yummy, too.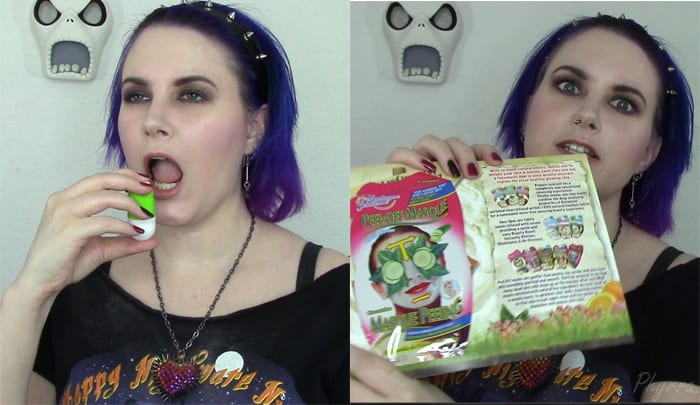 5. Desert Essence – Hand and Body Lotion
This Island Mango Body Lotion is quick absorbing, making it perfect for on-the-go moisturizing.
It also comes in pumpkin spice!!!
6. Alba Botanica – ACNEdoteTM Clean 'n Treat Towelettes
Perfect for removing make-up, oil, and other pore clogging impurities, these acne-fighting towelettes are free of parabens, harmful sulfates and synthetic fragrances.
Contains witch hazel. Boo. Also contains salicylic acid.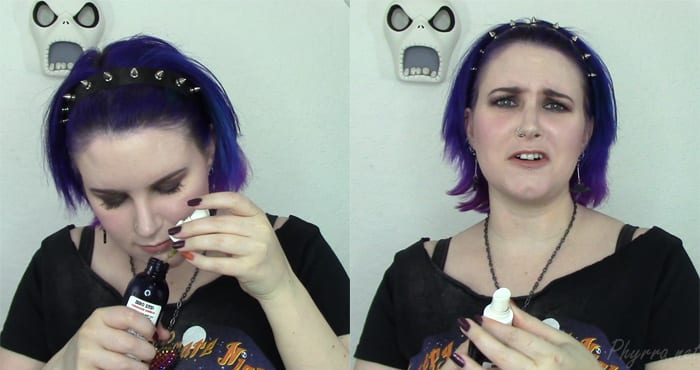 7. Wellinhand Action Remedies – Zero Zitz! Toner Tangerine Vanilla for Combination Skin
This fruity-scented toner won't dry out your skin. It is great for all skin types, including the acne-prone. Free from preservatives, chemicals, and synthetic ingredients.
This was very strongly scented.
8. Montagne Jeunesse – Cucumber Peel Off Face Masque
There's something about peeling away impurities that feels so good, and this masque helps you do just that.
9. hello – mojito mint breath spray
hello breath spray helps keeps your mouth minty fresh and is alcohol free with no artificial flavors or sweeteners.
This is tasty!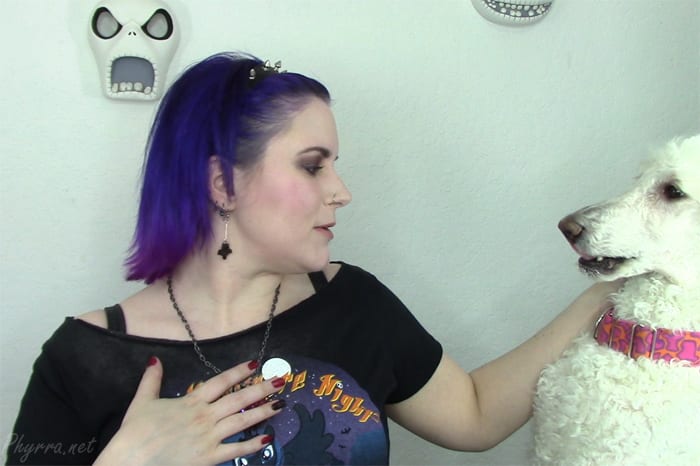 10.  Leaping Bunny Pocket Size Shopping Guide
What do you think of the Vegan Cuts Leaping Bunny Fresh Start Kit?
Last Updated on