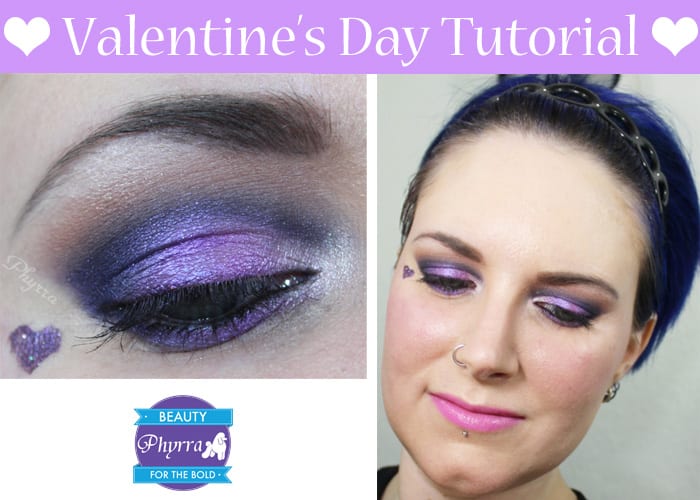 Happy Friday! Today I've got a Valentine's Day Tutorial for you. It's shades of purple, my favorite! I used Virus Insanity, Makeup Geek, Urban Decay and Tarina Tarantino for this look. I am really happy with my eye makeup. I'm not so happy with my face makeup.
Pr + purchased by me.
Valentine's Day Tutorial
If you like this video, please give it a thumbs up and subscribe!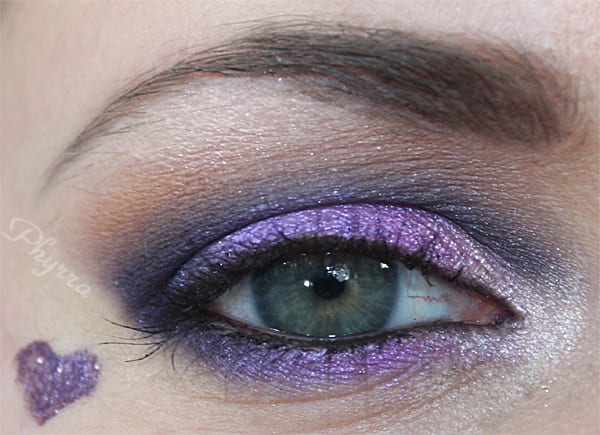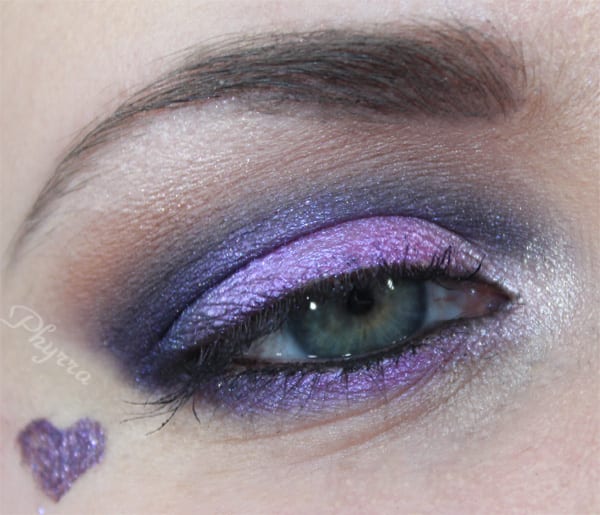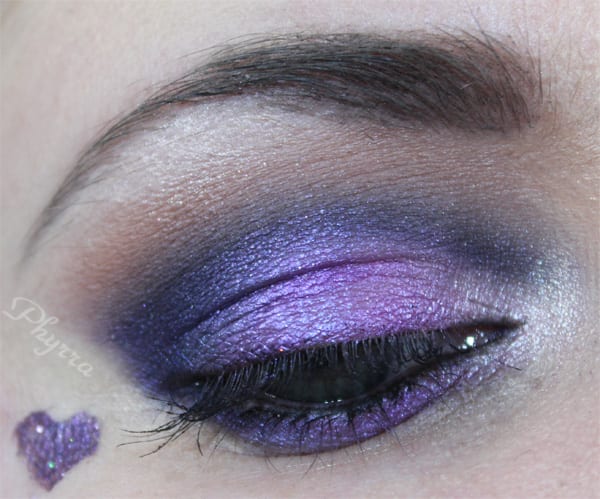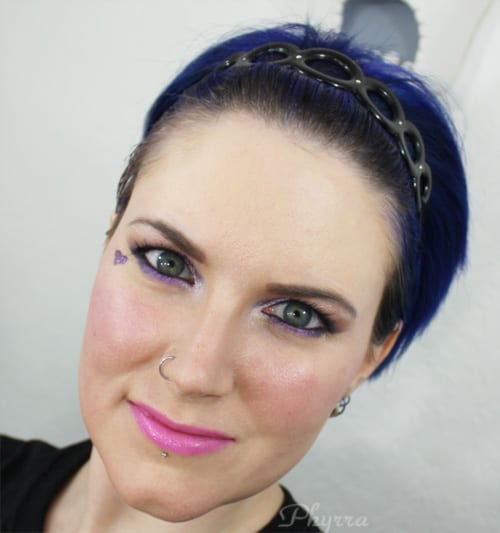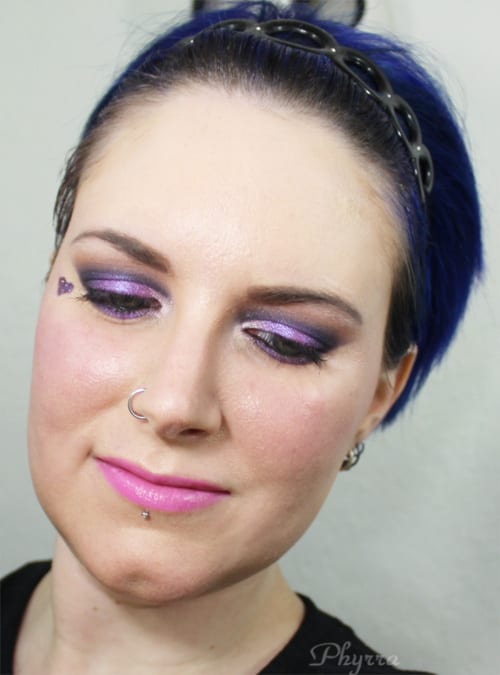 Eyes
Too Faced Shadow Insurance
Urban Decay Strange (Naked3) – browbone and crease
Darling Girl Glitter Glue – lid
Virus Insanity Learn from Yesterday – center of lid, center of lower lid
Virus Insanity Fairy Pink – inner lid, inner v, inner corner
Virus Insanity Endless Strength – outer lid
Makeup Geek Creme Brulee – crease
Makeup Geek Duchess – lower crease
Virus Insanity Trick or Treat – outer v
Too Faced Instant Attitude Brow Lift
Tarina Tarantino Violet Storm Liner – heart
Tarte SkinnyEyes Onyx liner – waterline
Urban Decay Crave (Naked Basics) – roots of lashes
Tarte Rich Brown brow pencil
Too Faced Bulletproof Brows in Universal Taupe – inner brow
Too Faced Better Than Sex Mascara
Face
Bodyography Face Primer
Maskcara Highlight and Contour foundation in Light
em Cosmetics Chiaroscuro in Fair – contour and highlighter
tarte Flushed Cheek Stain – blush
Ben Ny Cameo Powder – to set all over
Silk Naturals Flattery Illuminating Powder – cheekbones
Lips
Bodyography Electric Lip Slide in Cheeky Baby
What do you think of my pretty purple look? Do you like the Virus Insanity eyeshadows?
Last Updated on