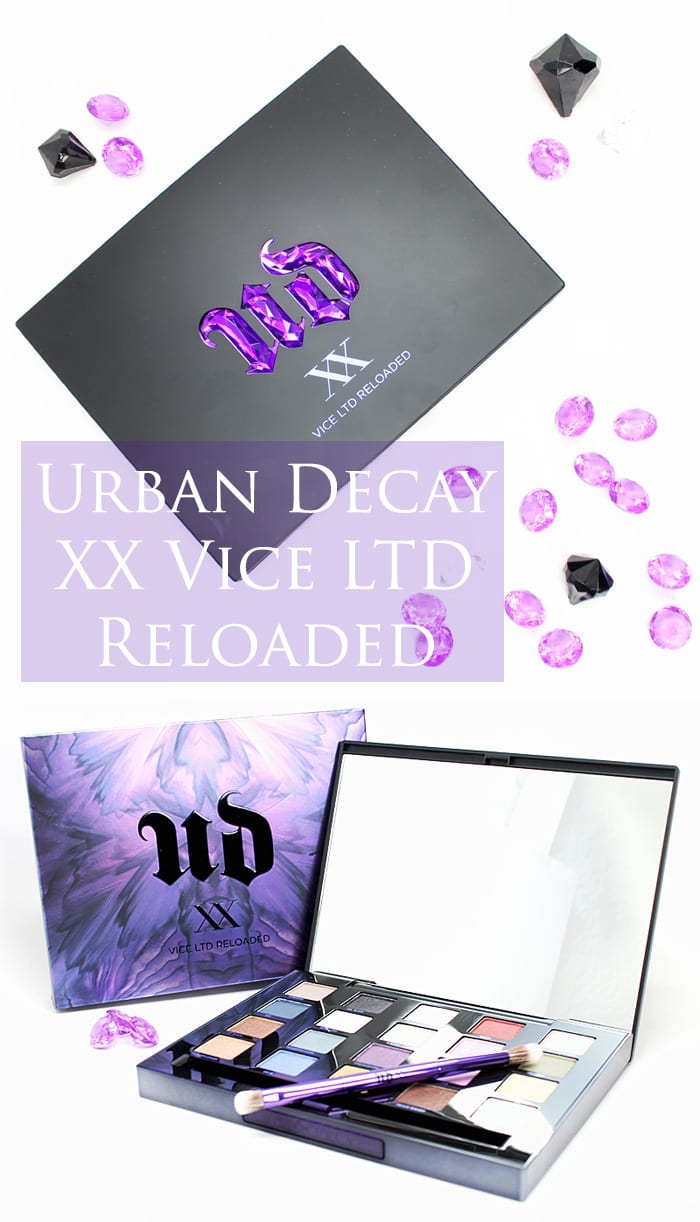 Today I've got the Urban Decay XX Vice Ltd Reloaded palette review, video and swatches for you. This is a 20 year anniversary palette with 20 gorgeous eyeshadows from all phases of UD. Urban Decay sent me this palette.
Urban Decay XX Vice Ltd Reloaded Review

If you like this video give it a thumbs up and subscribe!
Where to Buy
Ulta
Price
$56
About Urban Decay XX Vice Ltd Reloaded Palette
From vintage shades that go WAY back (like Gash, Acid Rain and UV-B) to must-haves from UD's current collection, it's all here. There are even a few new shades and several cult favorites from past palettes. With a carefully crafted mix of new shades and old favorites, Vice Ltd Reloaded is the perfect representation of 20 years of UD. Experiment with color, go for a little smoke or play it neutral. UD included three totally NEW shades, five vintage shades, five exclusives from past palettes (like Vice, Vice Ltd and Book of Shadows Vol II), and seven bestsellers from their collection of singles. The kind of palette anybody can use, UD XX Vice Ltd Reloaded offers something for everyone. And this is the first time several of these shades have been available in UD's revamped shadow formula! Each Eyeshadow in this limited-edition palette features Urban Decay's Pigment Infusion System, the proprietary blend of ingredients that gives every shade its velvety texture, rich color, serious staying power and blendability.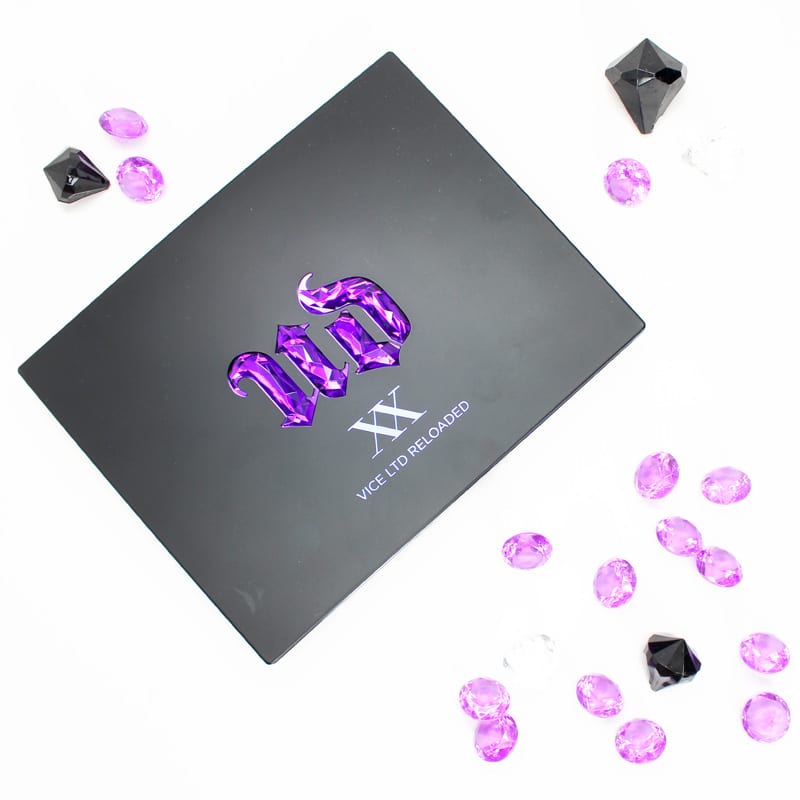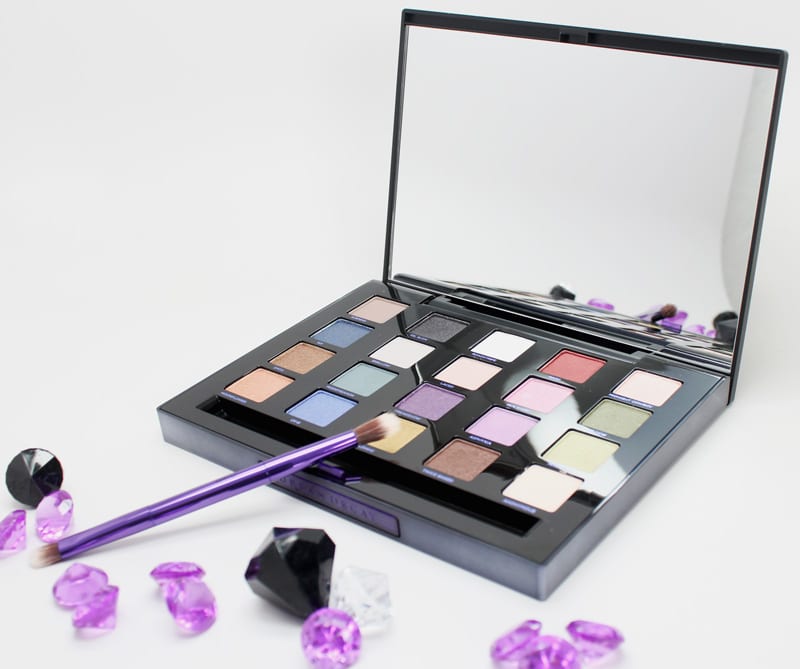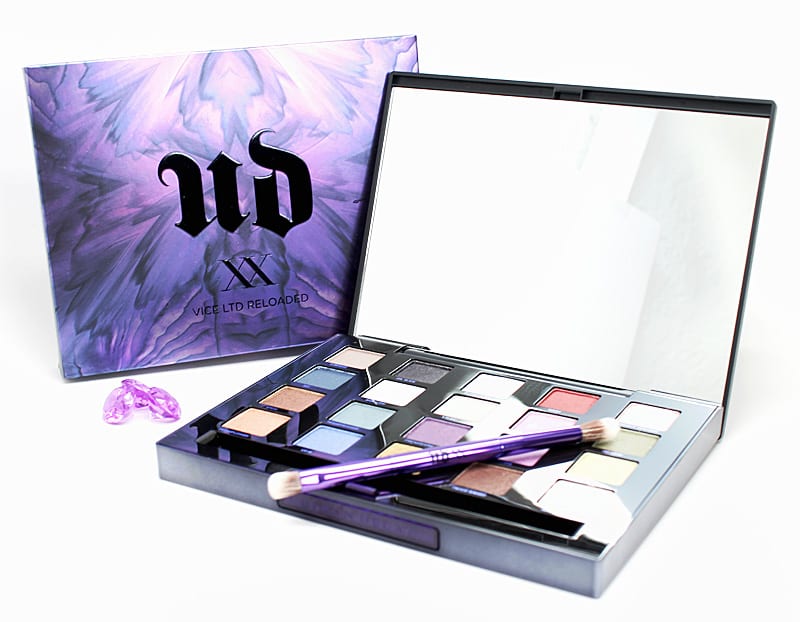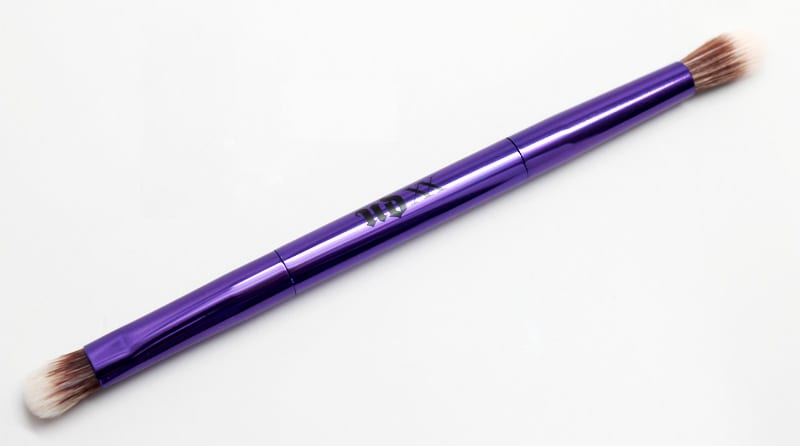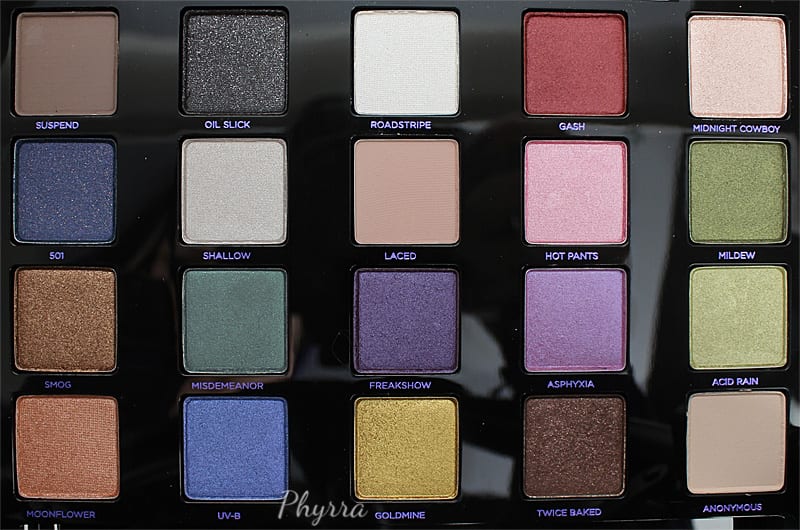 Swatched on Hard Candy Eyes the Limit Eyeshadow Primer. I do not like this primer. Blech.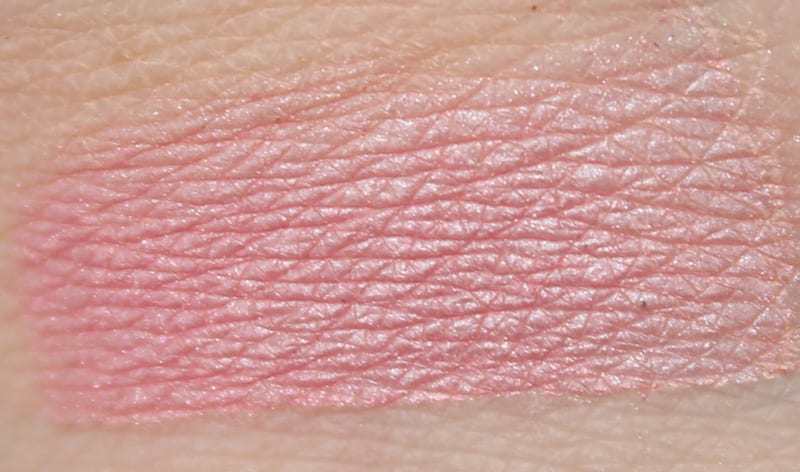 Hot Pants
pretty, light cotton candy pink shimmer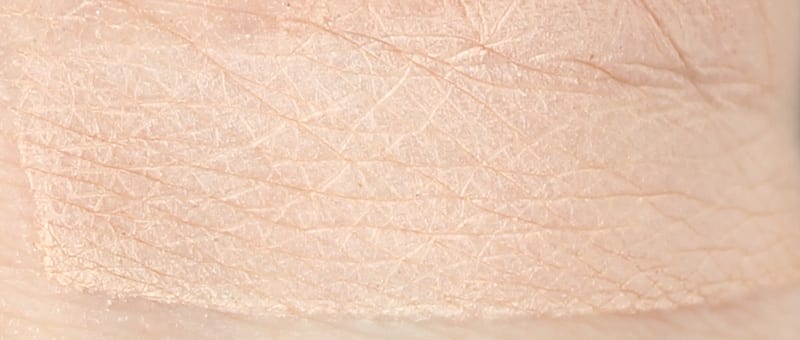 Anonymous
pale creamy peach matte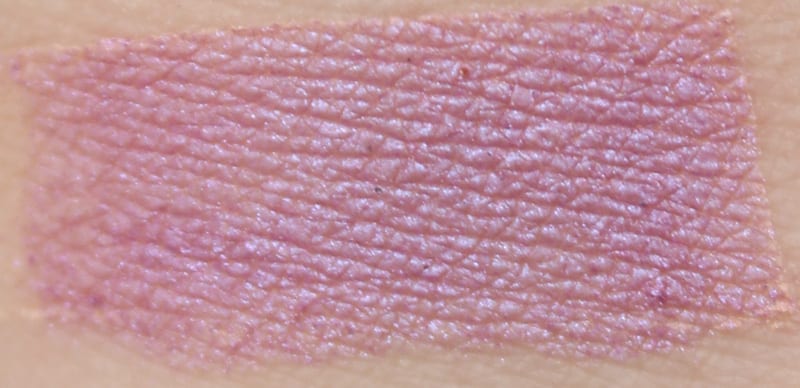 Asphyxia
light pinky purple with subtle purple shift, poor color payoff, disappointing

Laced
light peachy beige matte – nice matte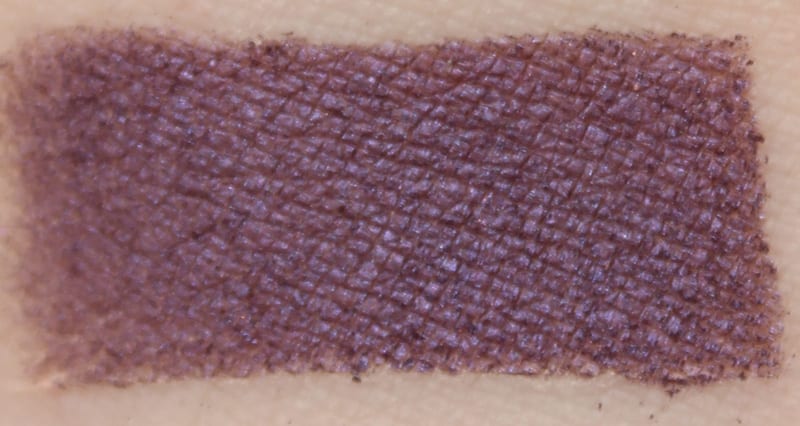 Freakshow
rich dark purple – very pretty, though I like the original better.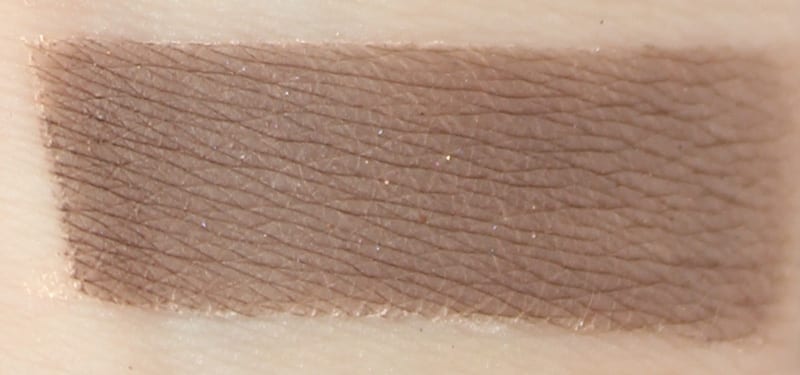 Suspend
deep taupe matte – great matte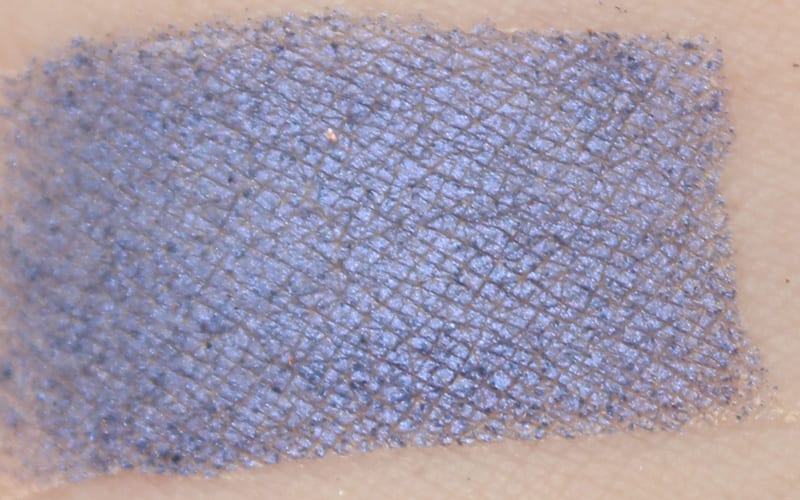 UV-B
sheer but can be built up blue with purple shift – very pretty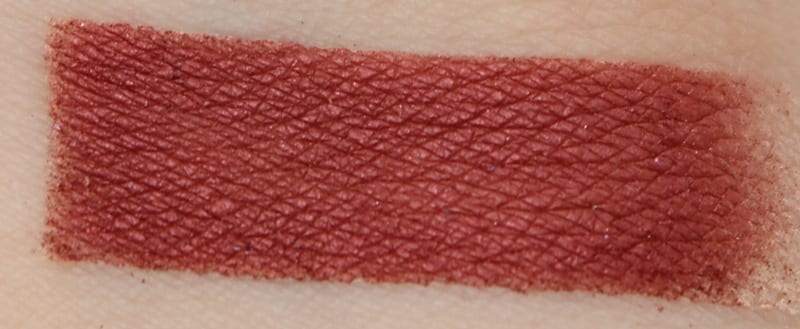 Gash
super rich blood red – love this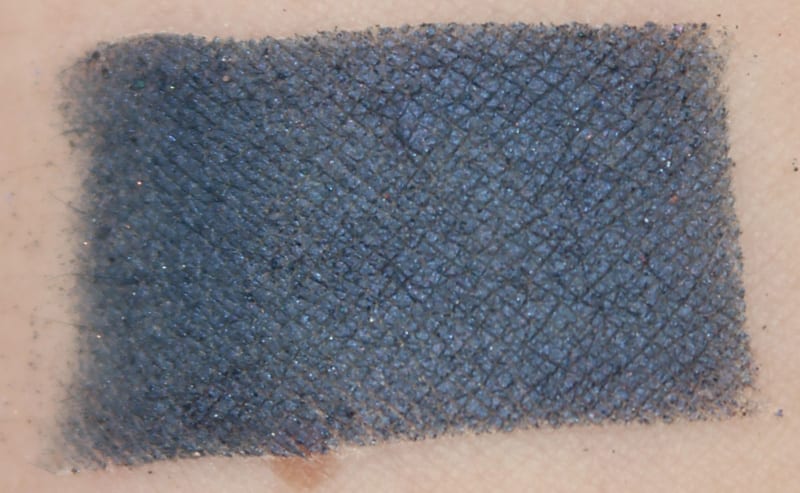 501
deep blue with copper micro sparkle – really gorgeous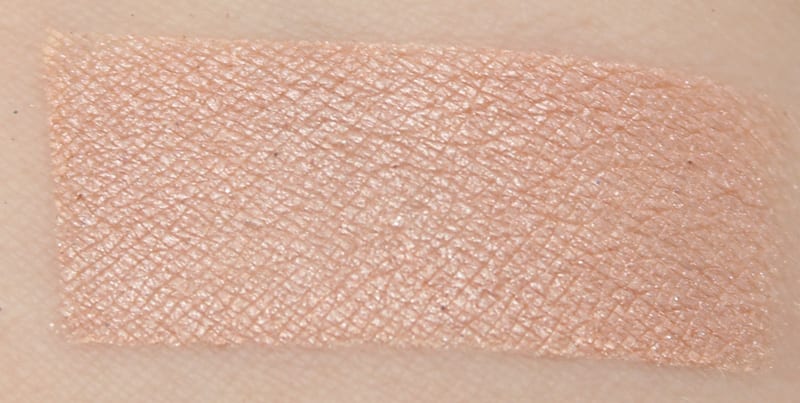 Midnight Cowboy
pink champagne with silver glitter – flattering lid shade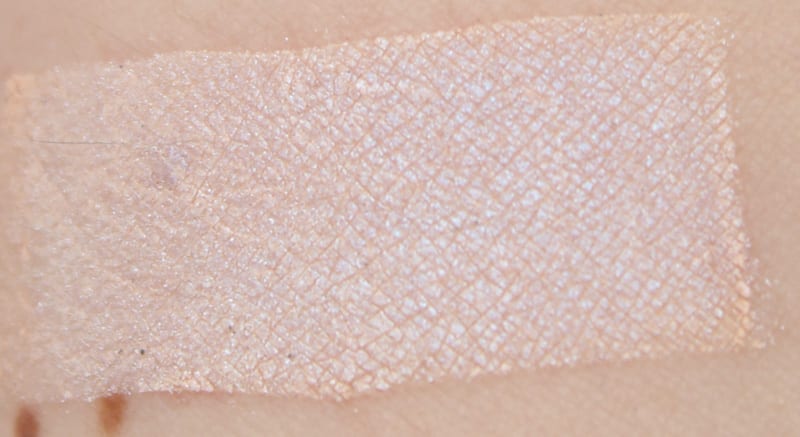 Roadstripe
white with blue iridescence, one of my all time favorite highlighters, love love love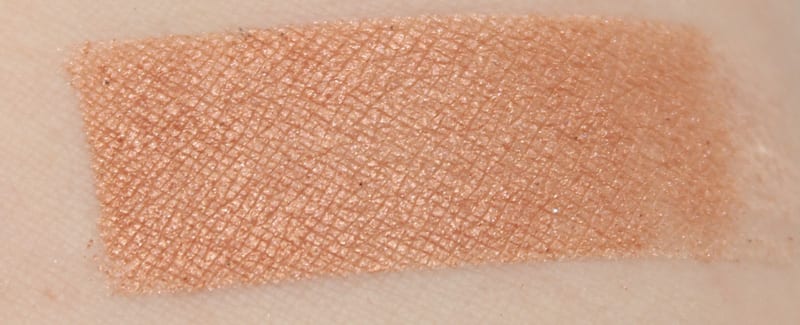 Moonflower
metallic rose gold with gold micro glitter – beautiful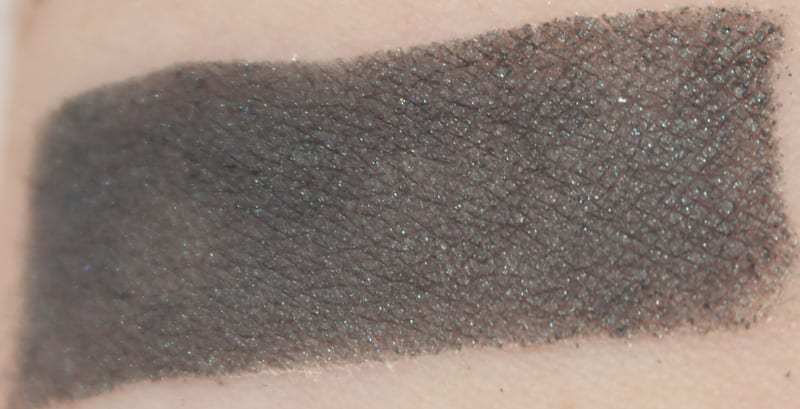 Misdemeanor
deep grey green with green shimmer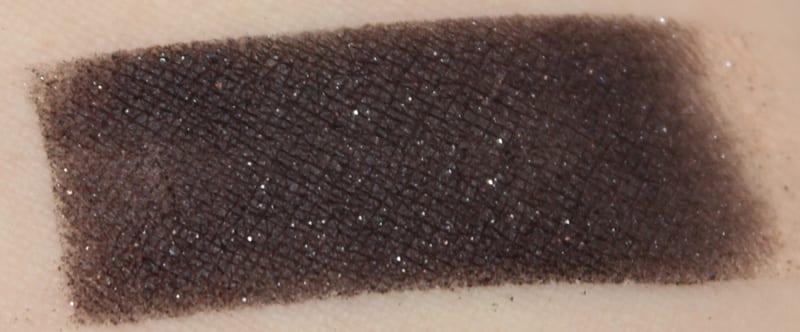 Oil Slick
black matte with silver shimmer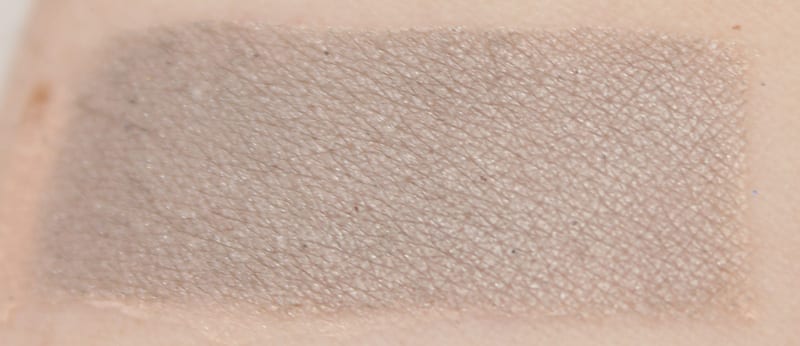 Shallow
light silver taupe satin – love this one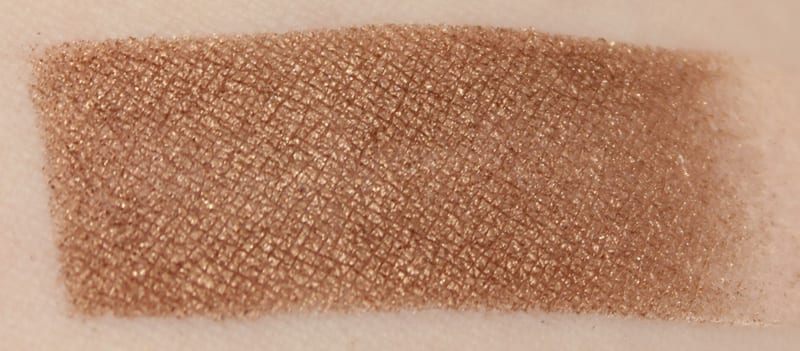 Smog
deep coppery bronze shimmer – this is gorgeous, try it over black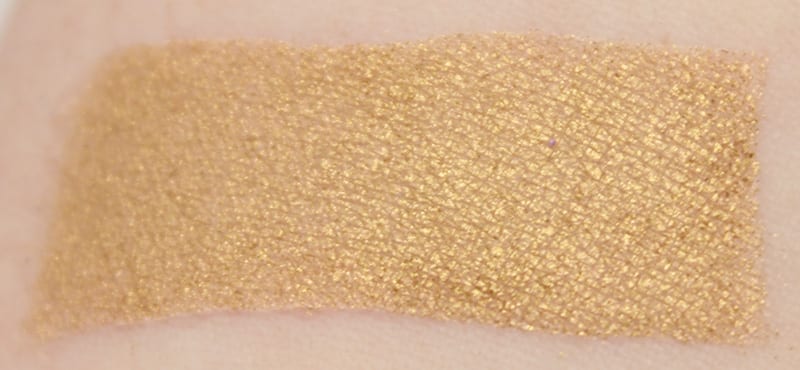 Goldmine
bright metallic yellow gold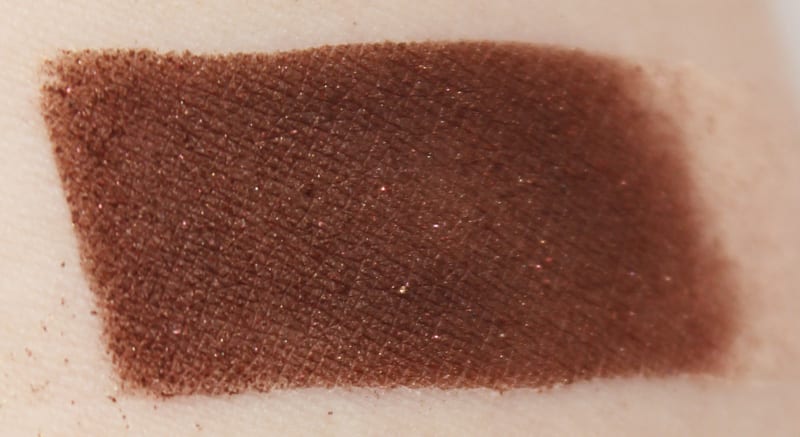 Twice Baked
deep brown with brown micro glimmer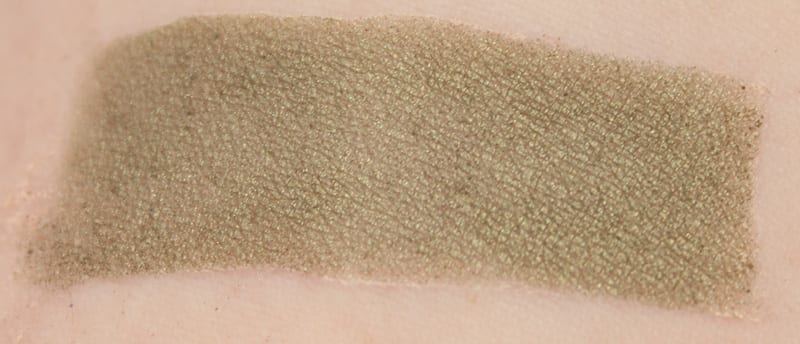 Mildew
deep yellow green shimmer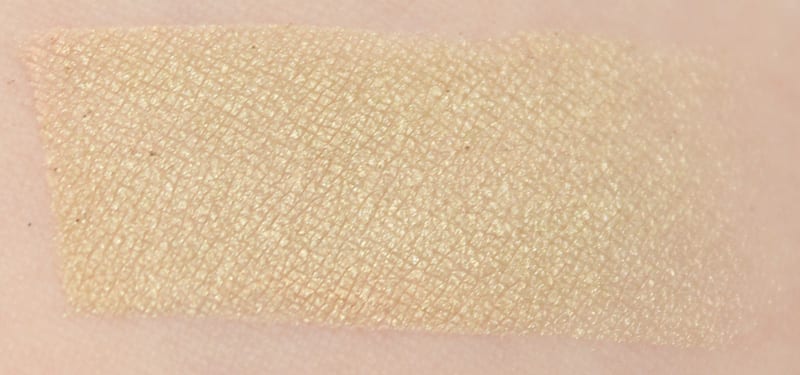 Acid Rain
pale yellow green with subtle green shift, poor color payoff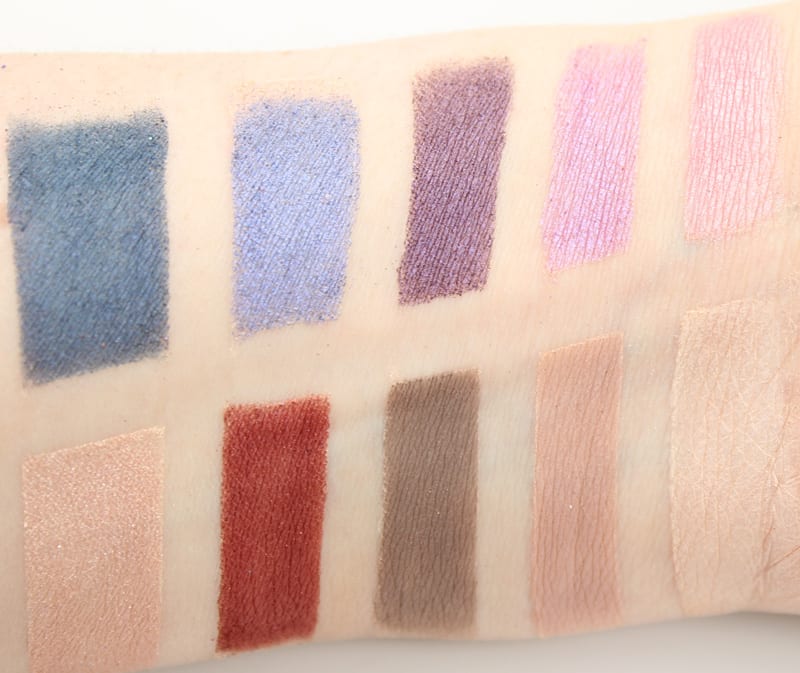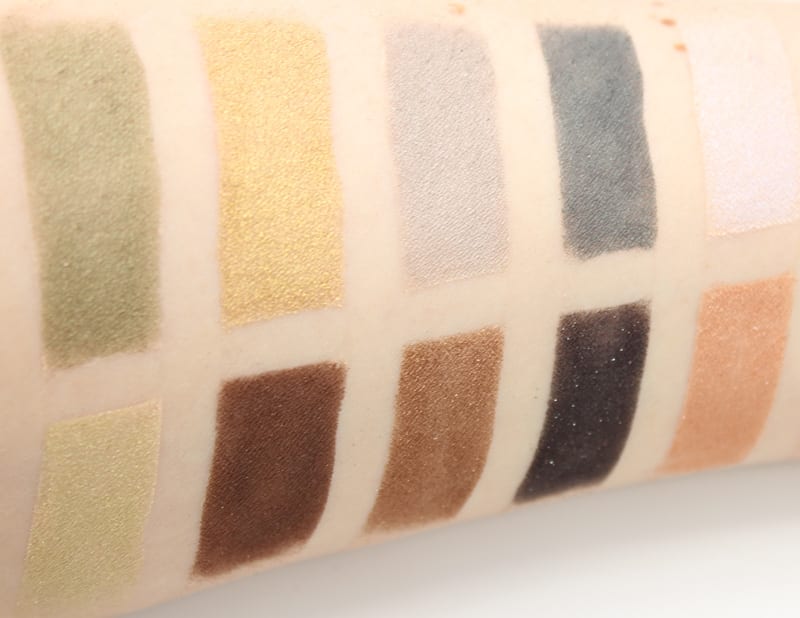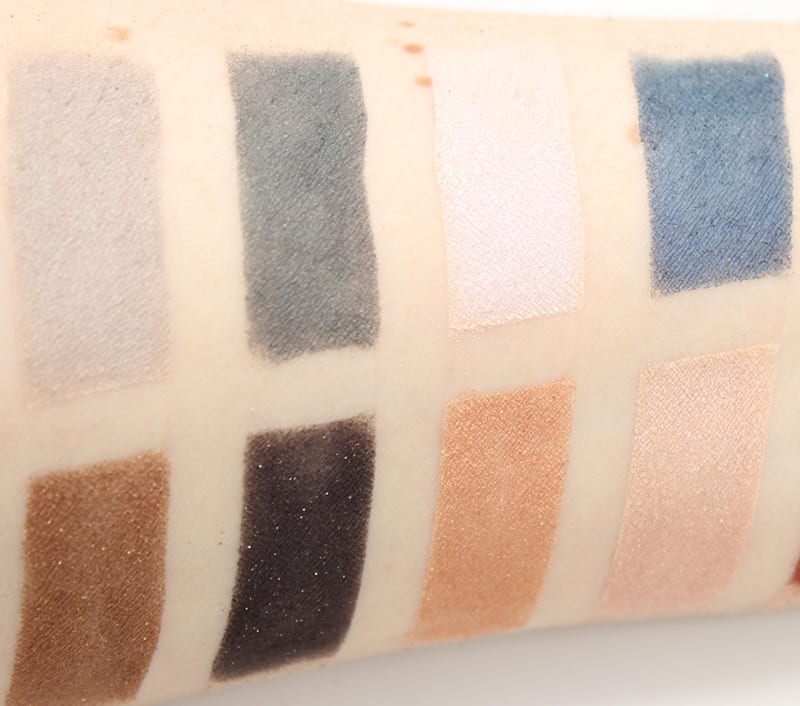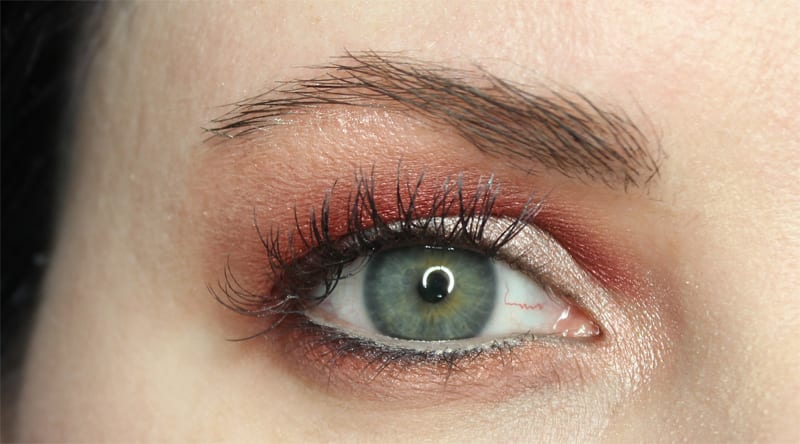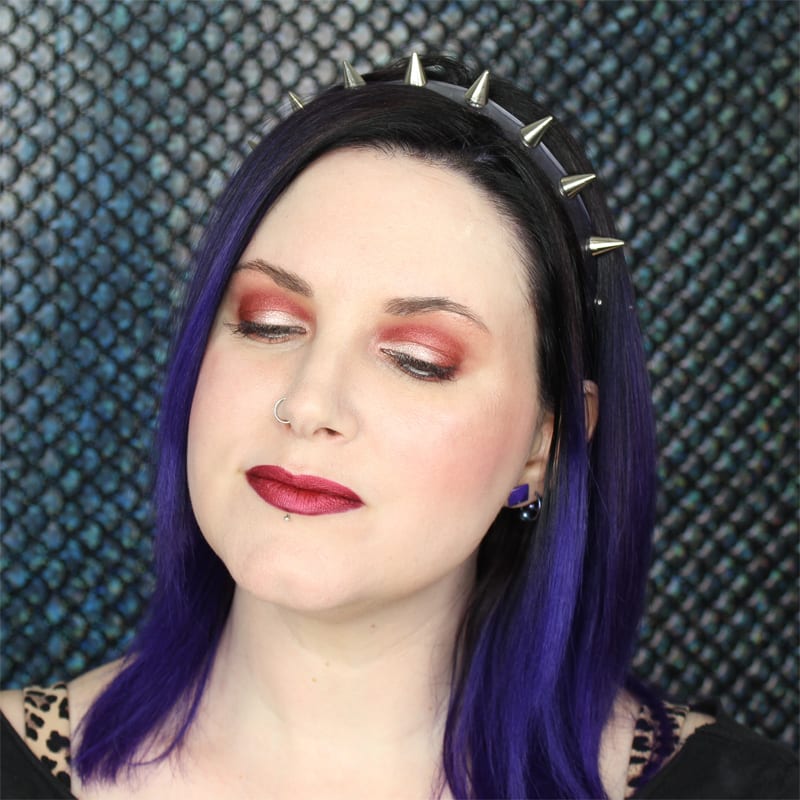 The look I put together with the palette. I used Anonymous as the base, Gash on the hood, outer lid, outer lower lid, Laced to blend out the edges of Gash, Midnight  Cowboy on the inner lid and inner v, Moonflower on the inner lower lid, Oil Slick mixed with 501 for the roots of the lower lashes, Prank (UD Spectrum) for the roots of the upper lashes and Ofra You Glow Girl Highlighter to highlight at the inner corner and under the brows. (You Glow Girl highlighter looks terrible on me, but that's another story).
Some color combos I see with the palette
Acid Rain, Mildew, Misdemeanor, Oil Slick
Midnight Cowboy, Moonflower, Smog, Twice Baked
UV-B, 501
Hot Pants, Asphyxia, Freakshow, 501
Shallow, Suspend
Midnight Cowboy, Gash, Laced, Anonymous
Overall, I'm happy with this palette. While Acid Rain and Asphyxia had poor color payoff for me, and UV-B was on the sheer side, I liked the rest of the shades. I'm especially in love with Gash, Shallow, Moonflower, Roadstripe, 501, Suspend, Laced and Anonymous.
I find Anonymous, Laced and Suspend to be especially useful matte shades for my skintone. I love Roadstripe as a highlighter. Anonymous is a great base shade for me. Laced is perfect to blend out the edges of other colors. Suspend works to deepen the crease. Oil Slick works as a liner or accent.
What do you think of the Urban Decay XX Vice Ltd Reloaded Palette?