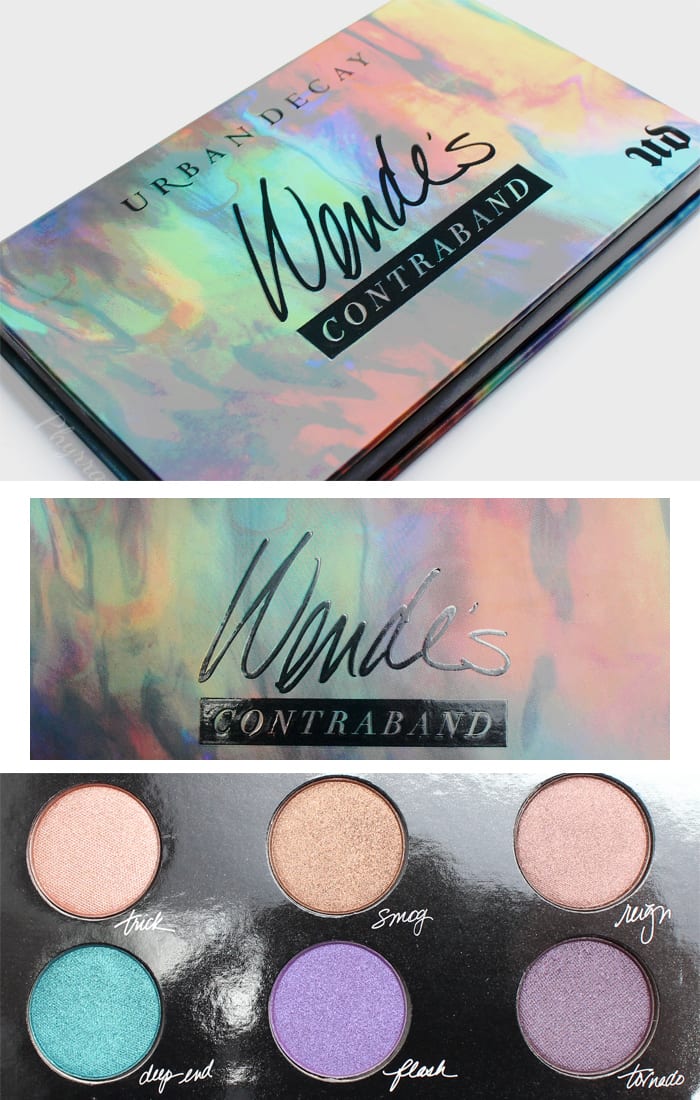 Hi! Today I've got the Urban Decay Wende's Contraband Palette review to share with you. This is a limited edition palette available from Sephora for $34. It comes with 6 eyeshadows that are .03 oz each and 1 travel size Zero (black) pencil.
Urban Decay Wende's Contraband Palette

If you like this video please share and subscribe!
Where to Buy
Sephora
I swatched this on clean skin that I had moisturized with coconut oil. I did not use eyeshadow primer. I used bdellium 777 brushes to swatch the 6 shades. I was curious to see how pigmented the shades were without eyeshadow primer, though I would never wear these without primer since I have oily, hooded lids.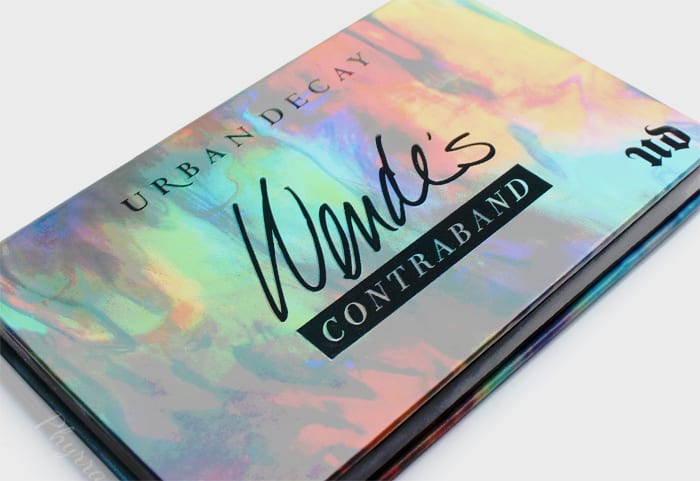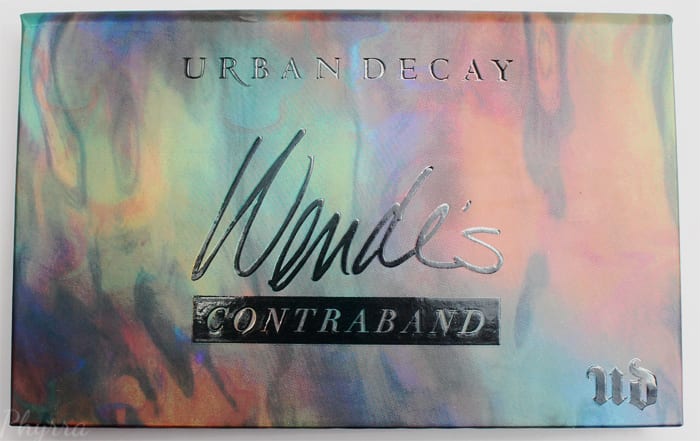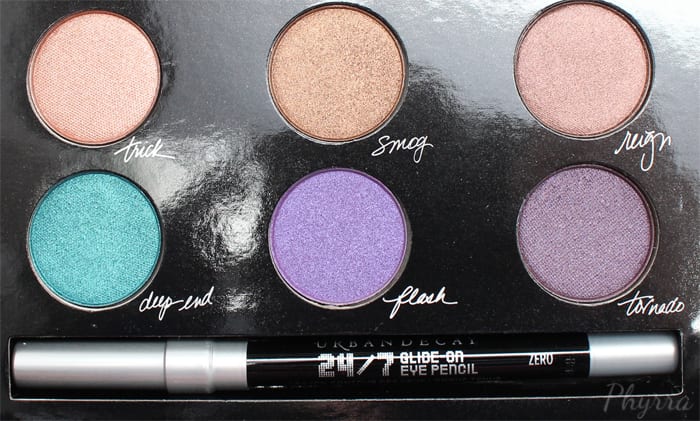 Zero
Black pencil

Deep End
pretty teal blue shimmer. I love this color to bits.

Trick
pinky orange rose gold metallic shimmer, was missing the sparkle from the Naked 3

Flash
sheer iridescent purple. This one will need to be built up. It was the most sheer one in the palette.

Tornado
dusty deep smoky purple, looks different, less intense, than the oz palette

Smog
smoky copper on a bronzey brown base with hints of gold. The most pigmented one in the set. I love to use this color over a black base.

Reign
dark warm brown satin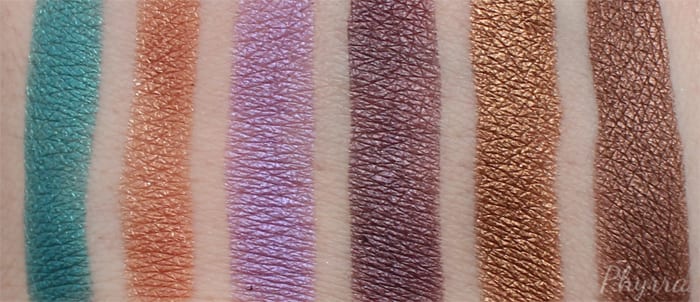 I absolutely love this oil slick packaging. It's super gorgeous. The palette is lightweight, but larger than my Naked Basics palette.
I didn't experience fallout during application. Both Flash and Tornado seemed to have a sort of dusty quality to them that I don't think my eyeshadow singles have. Trick seemed to be like a different color than the one in the Naked 3 set, since it lacked the micro-gitter.
The reason I bought this palette is that I want to encourage Urban Decay to make more 'bright' palettes, and originally I thought this was going to be brighter. I know this is supposed to be Wende's go-to shades, which is probably why we see Smog in it, since I believe that's a favorite of hers. However, I wish the formula was identical to the eyeshadow singles formula, as a few of the shades, to me, just feel different. Both of the purples really disappointed me and they're a big chunk of WHY I bought this palette. Thankfully Deep End performs nicely.
Since this palette is so small, it would be easy to travel with this and the Naked Basics palette, which is my most used Urban Decay palette. I wouldn't pack just this palette on its own without a few mattes.
Overall, I don't regret buying the palette because I definitely believe in voting with my dollar and I want to see more bright palettes. However, if you're thinking of buying this palette be aware that the two purple shades don't perform as well as I think they should. The other shades do perform nicely.
What do you think of the UD Wende's Contraband Palette?