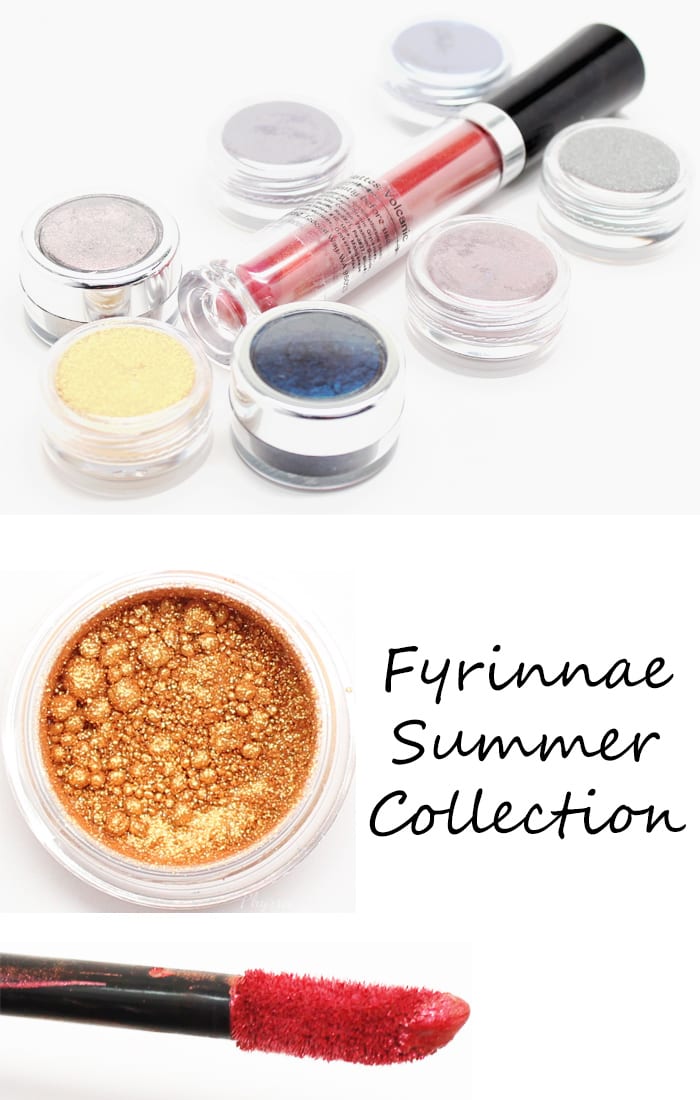 Happy Tuesday! Today I've got Fyrinnae Summer Eyeshadows swatched and reviewed for you. This is not officially known as a summer collection, I'm just calling it summer since the colors were released during the summer.
Fyrinnae Summer Eyeshadows
I'm trying a new way to swatch. I bought 6 bdellium 777 brushes for swatching. These are swatched on primer.
I feel the need to say that there are pros and cons to loose eyeshadows. What appeals to me about loose eyeshadows are the complexity of colors and the pigmentation. What I dislike is the mess. Yet, I think you'll rarely be disappointed if you try Fyrinnae's loose formula as it consistently impresses me and it's impressed me for years.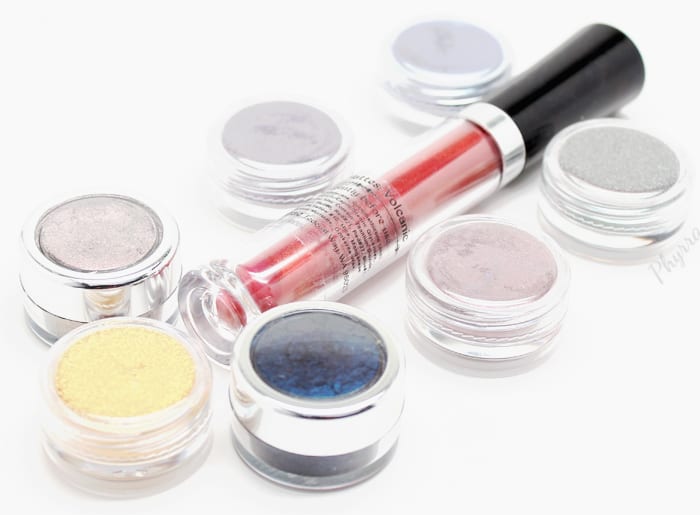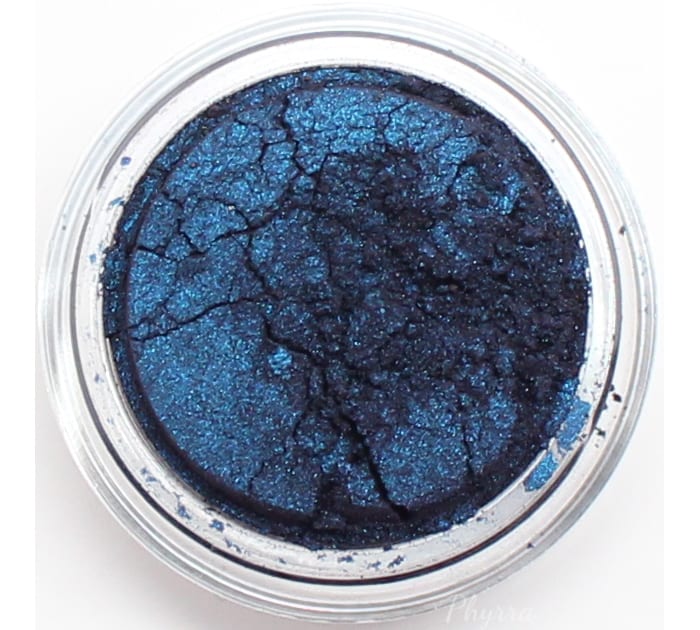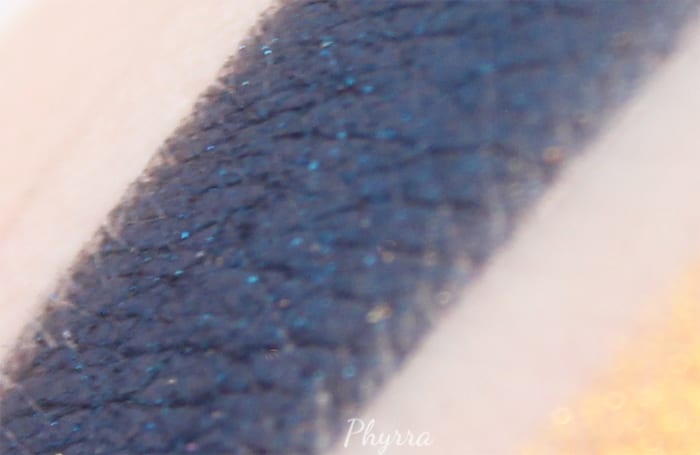 Birb of Paradise
Glowing royal blue tops a velvety deep brown base hue. Shown swatched over regular primer, but over a sticky base the blue will be more prominent and metallic. makes a great liner. Not lip-safe.
My Thoughts
Dark navy blue that shifts to glowing royal blue as I tilt my hand. The base looks like a dark warm charcoal to me. The gold sparkles are from  Luxury.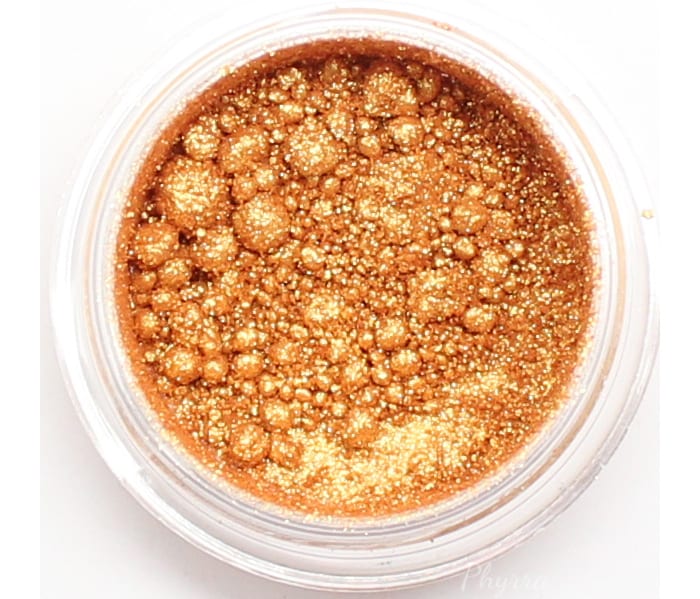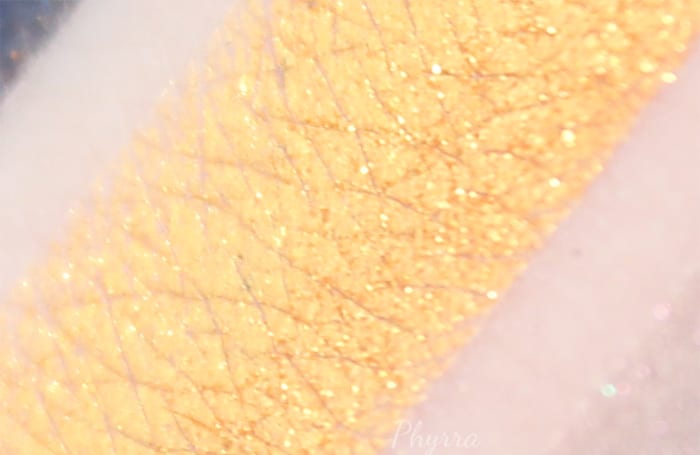 Luxury (new, my free sample)
Our brightest, most striking gold. Reflective shimmer creates an almost liquid-sparkle appearance. Outshines all our other golds, and makes a great liner, a bold lid color, or used as an effect highlight over lip gloss.
My Take
Bright metallic gold with subtle bronze undertones and gold sparkle. I LOVE this! This one is so stunning in the jar, too. I highly recommend trying this one out with Pixie Epoxy.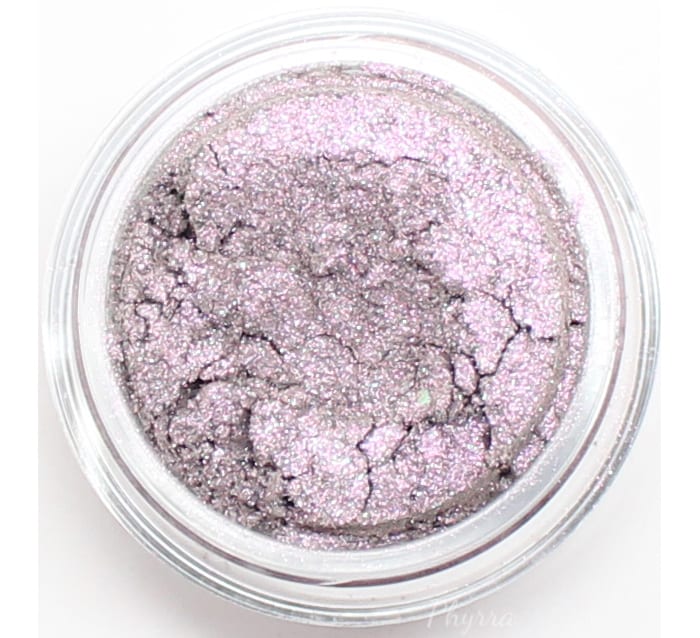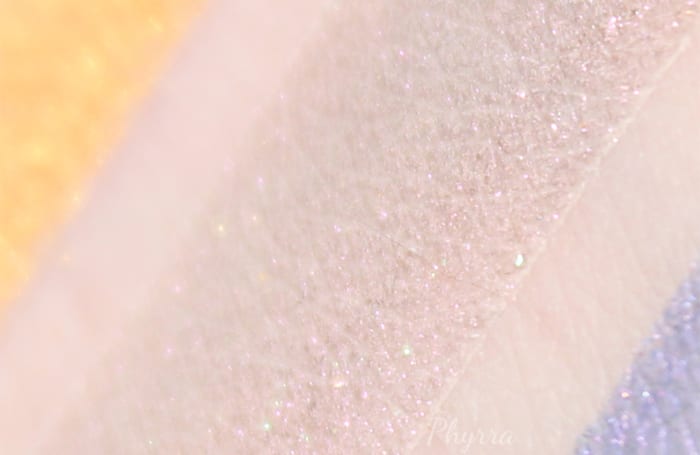 Illusionary
Designed like our popular Serendipity in order to create a complex look with one shadow, this shade looks drab in the jar but upon application is a glowing pink with a hint of green sparkle, which turns pale gold to golden-green with pink sparkle depending on angle and proximity to light.
My Thoughts
Light glowing pink on a sheer light grey-green base with pink and green sparkle. This one is so pretty and delicate!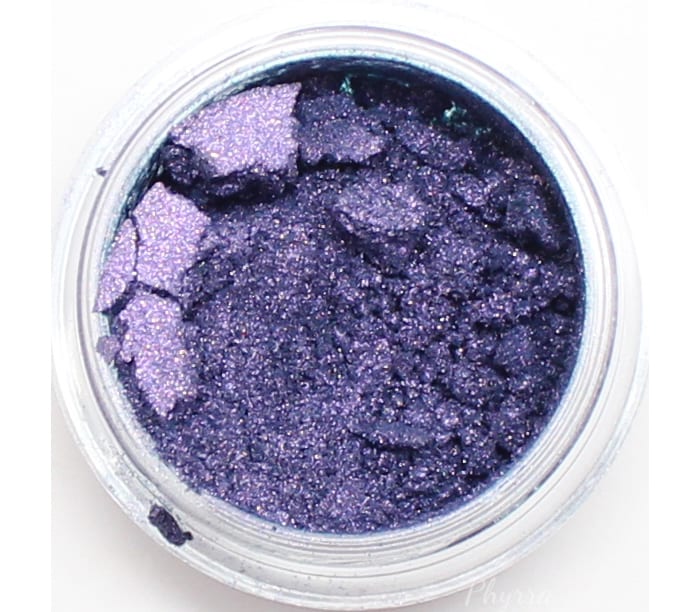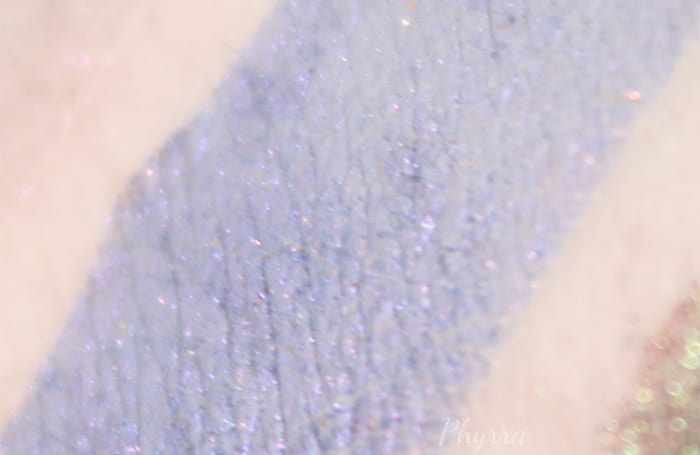 Celestial Beauty
A rich blend of shimmering violet and blue is enhanced with a touch of bronze sparkle. Pictures don't begin to do this shade justice. Not lip-safe.
My Thoughts
A sheer royal blue base with violet iridescence and bronze sparkle. Really pretty. In different light I see pink iridescence.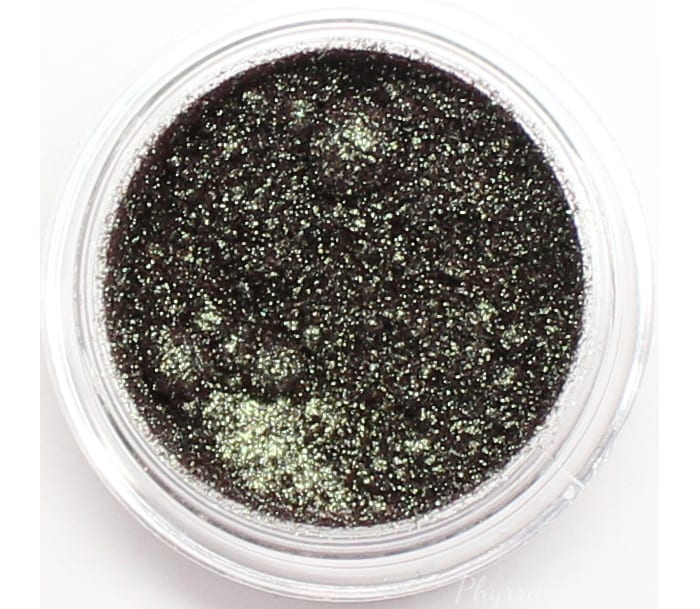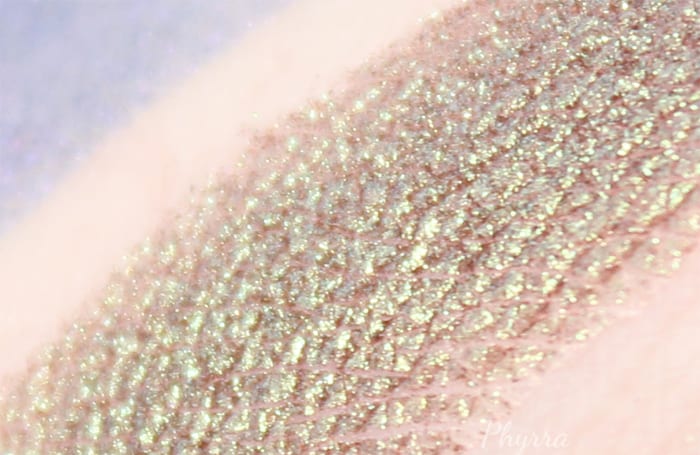 Incubus
With a transparent brown base, striking golden-green turns green, to turquoise, to violet. Far more vibrant in person than pictures can capture.
My Thoughts
A midtone brown base with beautiful green iridescence. I see hints of gold too. In different light I see a turquoise shift.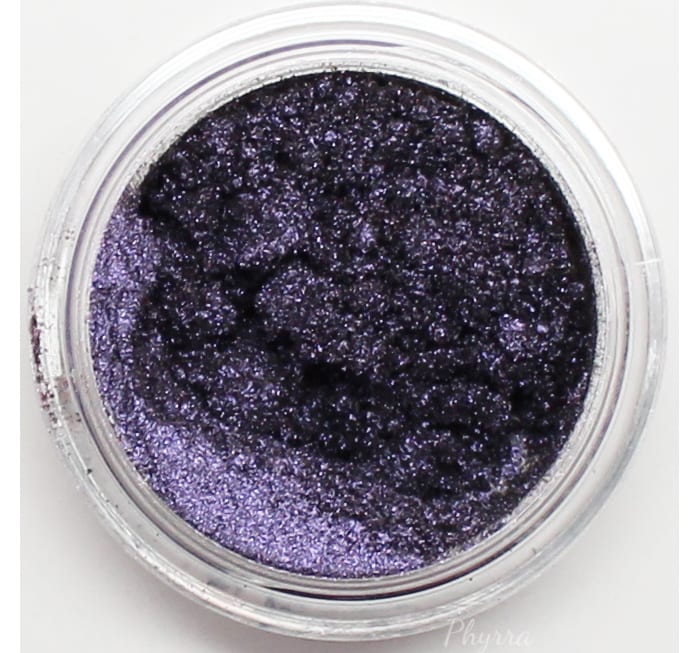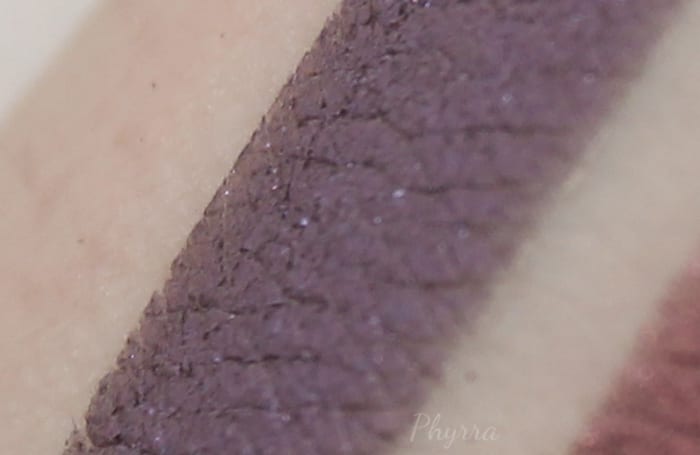 Vesuvius
This shadow is lush purple with a hint of charcoal over a transparent base (which may appear dark gray depending on application). Over a sticky base, the shadow will be a vibrant shade, but looks softer over primer or bare skin.
My Take
This is a gorgeous purple with pink undertones that sort of glows. It has a charcoal base.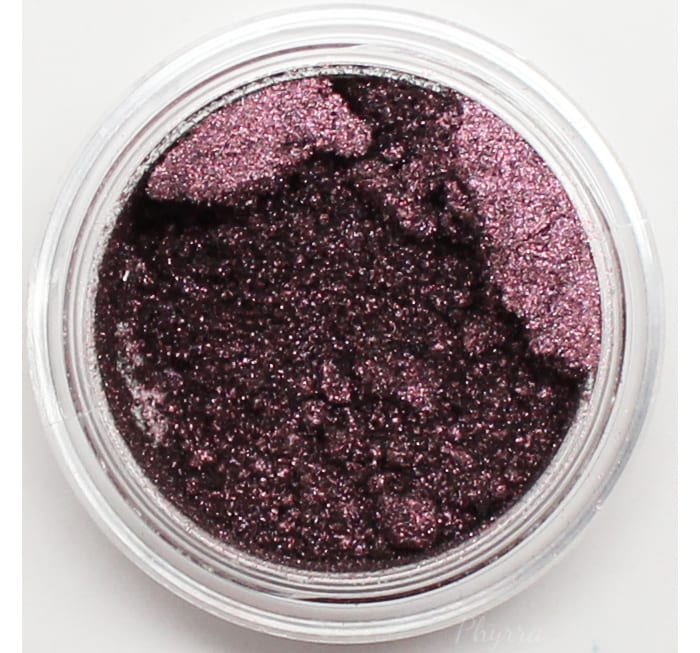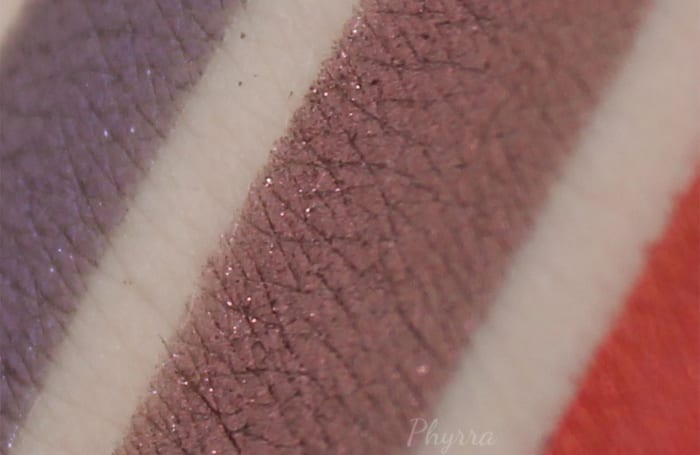 Capybara
This shadow is a muted blend of pink and red hues over a transparent base (which may appear dark gray depending on application). Over a sticky base, the shadow will be a more metallic cool pink.
My Take
This is a burgundy red with pink tones that sort of glows on a charcoal base.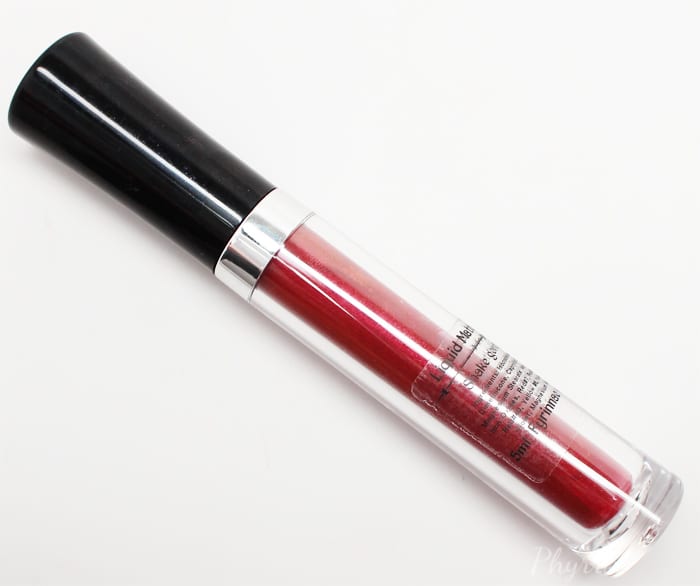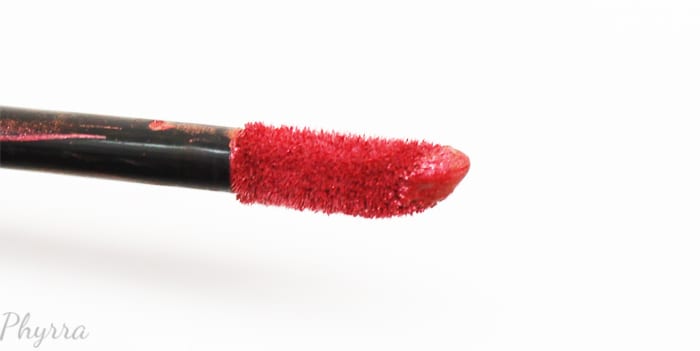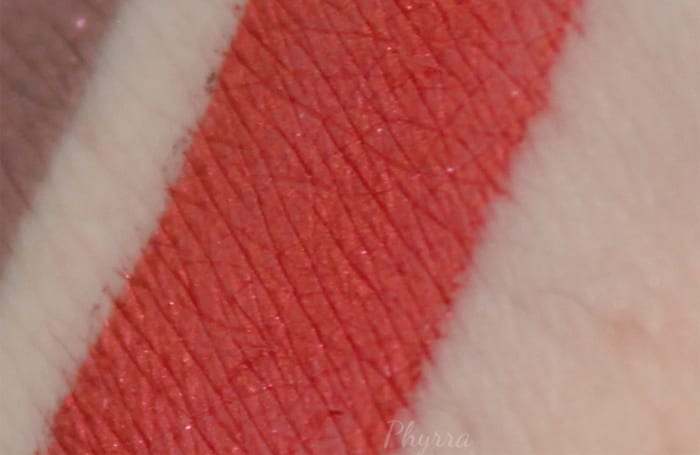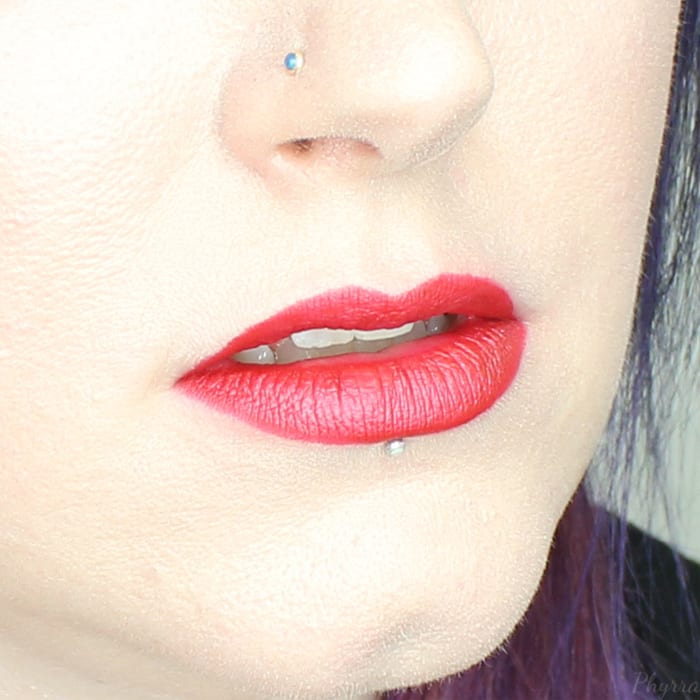 Volcanic
Like our popular Wizardry, this lip color's highlight changes hue depending on angle and/or light. It is a red lipstick, but with a metallic finish which will appear coppery to gold to greenish-gold as it is closer to light or angled. Away from light or directly, it appears light red to dark pink (unlike our Last Kiss Lip Lustre, which is going to be red with gold shimmer no matter how you look at it). Not an extreme change, but definitely not an ordinary red lipstick. Looks similar to Naughty & Nice in the tube.
My Thoughts
This is a beautiful red. I can see hints of gold with it. I also feel it looks a little coppery-gold from an angle. I love the new packaging!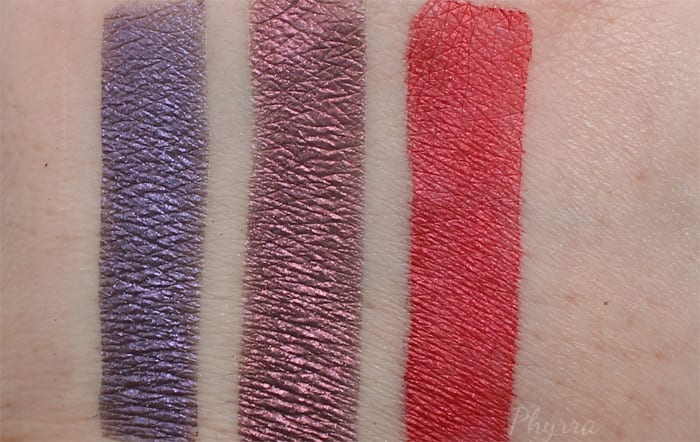 Vesuvius – Capybara – Volcanic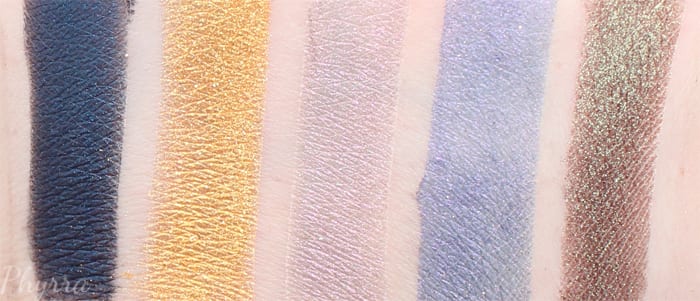 Birb of Paradise – Luxury – Illusionary – Celestial Beauty – Incubus
I'm always excited when Fyrinnae releases new shades. This is no exception.
Birb of Paradise would make for a great liner shade, as well as an accent shade. Luxury would  make for a gorgeous liner, as well as a lid shade and inner lid shade. Illusionary would make a great lid shade or center of lid shade. It would also make a great wash of color. Celestial Beauty would make a great lid shade or inner lid shade. It would be gorgeous to create a gradient with it. Incubus would make a great lid and crease wash, as well as a crease color or lid shade. Vesuvius would make an awesome gradient with Celestial Beauty or a crease shade. Capybara would make a great gradient with Illusionary or a crease shade. Honestly, all of these colors would make awesome lid shades because of their complexity. These are just a few ideas.
How would you wear these new shades? What would you pair them with?