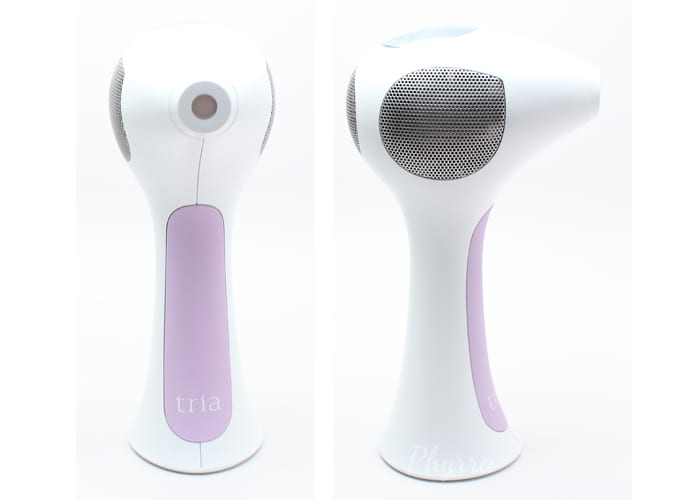 I wanted to share an Update on the Tria Hair Removal Laser 4X. I've now used it a few times. I've been using it under my arms in the hopes of reducing my underarm hair.
Update on the Tria Hair Removal Laser 4X
This is a sponsored conversation written by me on behalf of Tria. The opinions and text are all mine.
I have very fair skin and very dark underarm hair. From my understanding, the higher the contrast between your hair and skin, the better the laser should work. However, keep in mind that laser  hair removal is not permanent. It should provide you with a reduction in hair, up to 70%.
Price
$449
Where to Buy
Sephora.com, TriaBeauty.com, Ulta, Bloomingdale's, Barneys New York and QVC.
The Tria is very easy to use. You know if you're using it wrong, because it makes a beep like you've just failed at a video game or a game show. This is if it's not flat against the skin. If it's flat against the skin, it makes another beep. You just need to systematically move over the area you want to see a reduction in the hair.
The first time I used the Tria, it was very uncomfortable, especially afterwards. However, the second time it was far less uncomfortable. And the third time it wasn't bad at all. Now, I'm using it on the lowest setting, partially because it's really hard for me to pull the the trigger when I know it's going to feel like a mild jolt. It's much easier for me to lay there and let someone else pull the trigger, so I've made Dave help me one of the times that I used it.
So far I haven't noticed a reduction in hair, but I'm going to keep going.
Have you tried laser hair removal? What was it like?