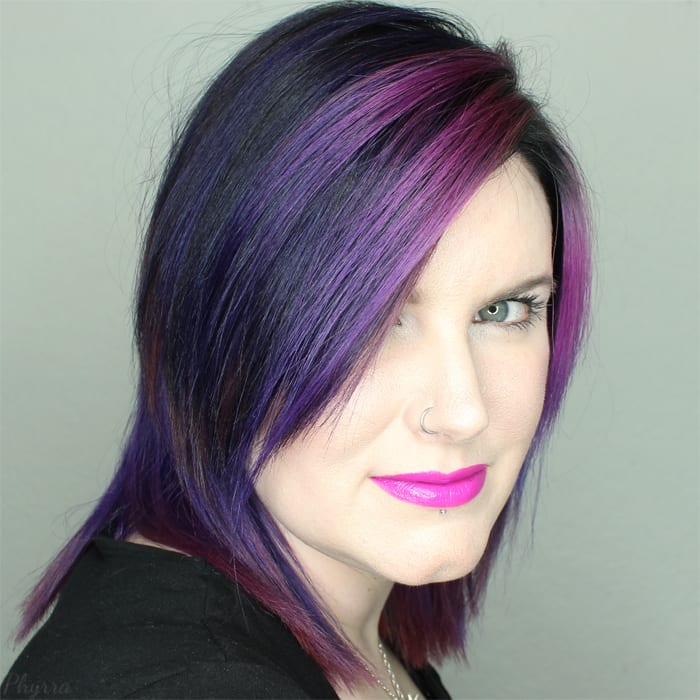 Yesterday I saw my awesome stylist Christian at iStyleXG (a Paul Mitchell salon) to update my hair color. I now have purple pravana hair.
Purple Pravana Hair
I was at the salon from 1pm to 6:15 pm while he worked on my hair. (For those of you who are curious, I last had my hair done on May 1st) He started by lightening my hair with 20 developer to remove the previous color (including most of the black), to see how light my hair would go. It had been previously processed, as I'm sure you know. It ended up looking mint (from the teal blue side) and the top where there was black had some orange (on the purple side). Most of the lower  half of my hair was white, as light as you could go. During the lightening process he put a hot towel on my head to help the lightening along. He washed my  hair and then we decided to do the Paul Mitchel Awapuhi Wild Ginger Keratin Intensive Hair Treatment.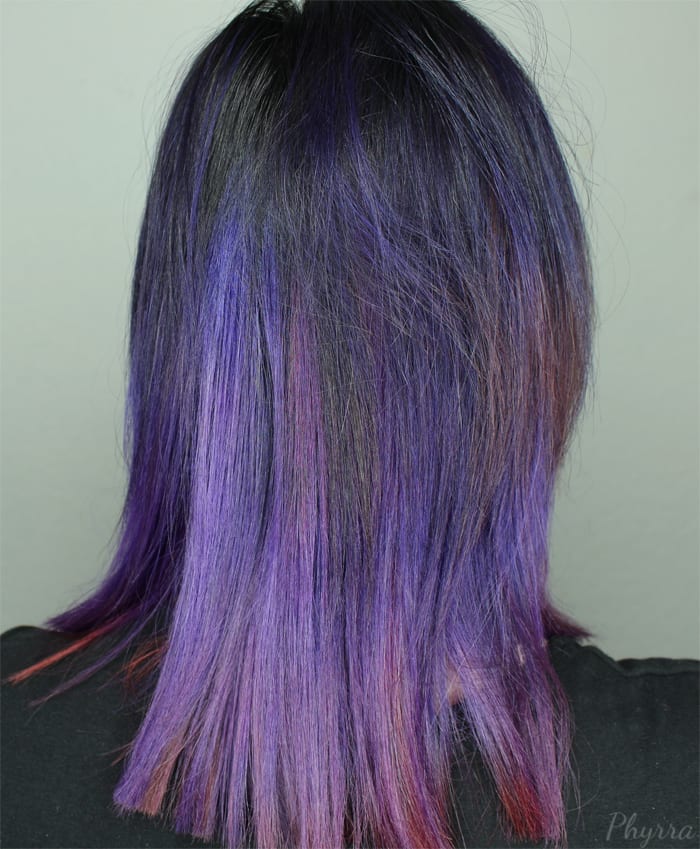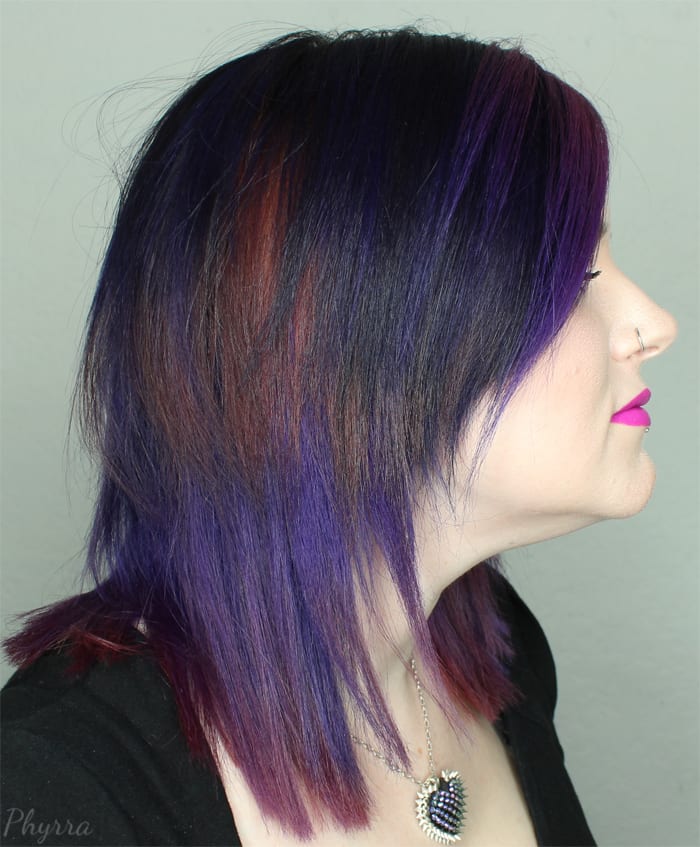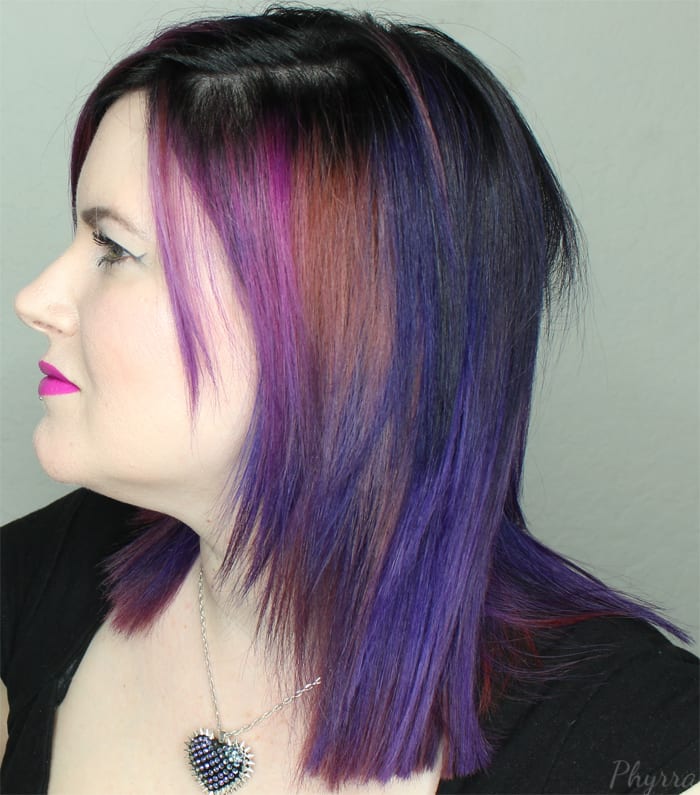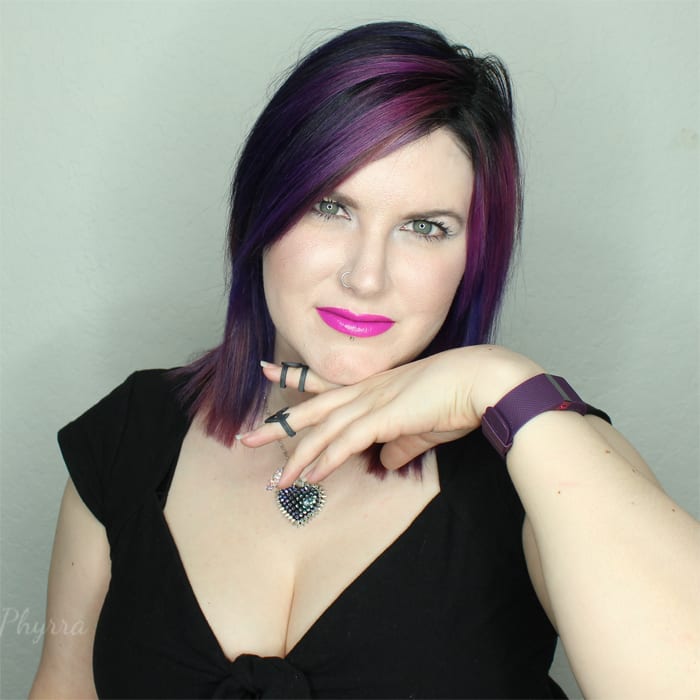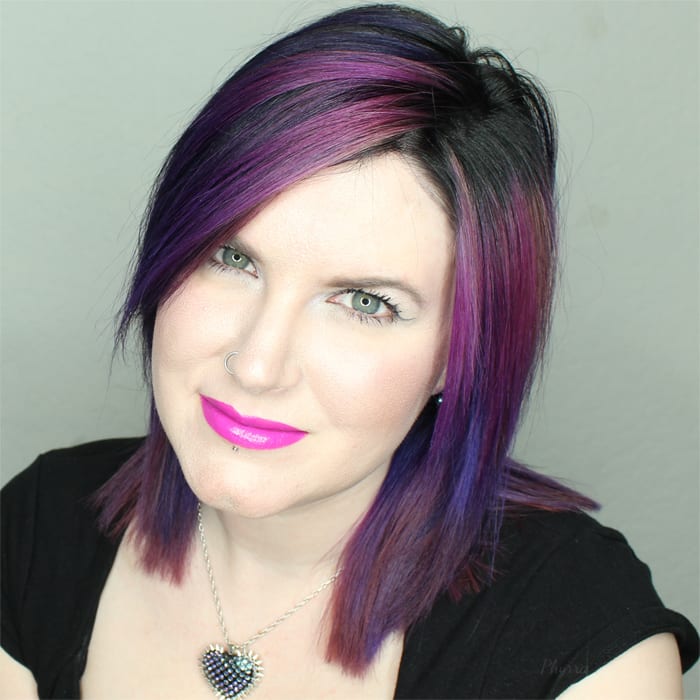 After that, we plotted out our color. Originally we were thinking emerald green, teal blue, and lime, but with the orange pieces, we couldn't use those colors on it, so we went with violet, magenta and hints of orange. I had my black done at the roots, as I prefer, and then Christian used the Pravana Violet for the darker purple shades. He did a sort of balayage effect with the Pravana Wild Orchid for the lighter pieces. He created a few orange panels and put some orange near the tips.
After coloring, he trimmed my hair of about half an inch of dead ends and he also dusted the ends of my long layers. I absolutely love how my hair looks! See my hair in action in my Phyrra Says Vol. 32 video. Check out my recent post for tips on how to care for rainbow hair.
I spent some time with my ring light and took a few photos. I'm wearing Too Faced Melted Rainbow lipstick. Seriously, this IS my summer color. I love it so much!
Seriously, if you're in the Tampa area and you're looking for creative color, Christian is the man to see! He does amazing work.
What's on your hair right now?