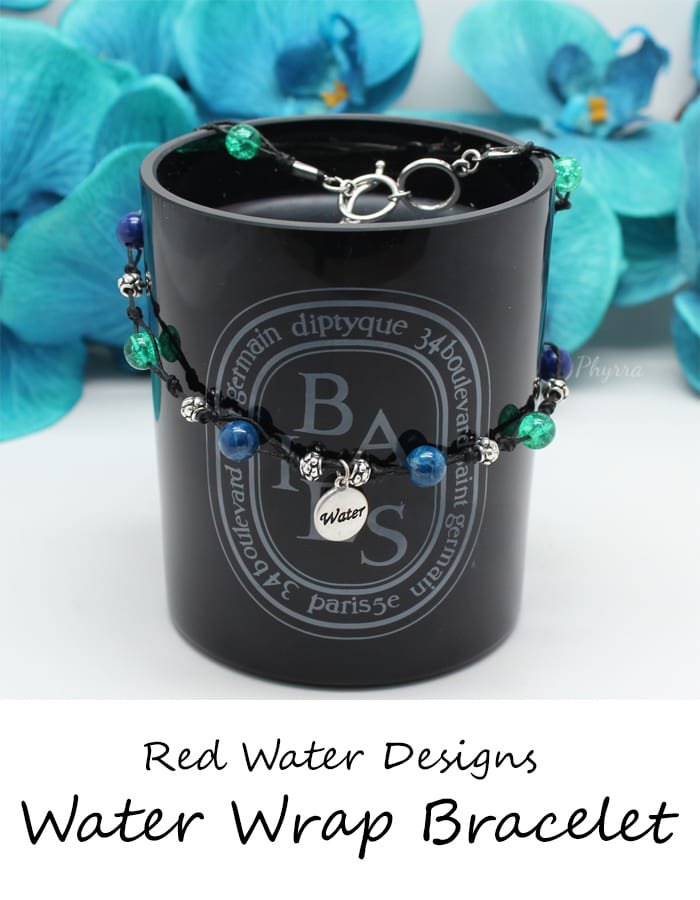 Happy Teal Thursday! Today I'm sharing my Red Water Designs Water wrap bracelet and necklace with you. Despite being a Gemini (Air Sign), I've always been more of a Water elemental gal. To me the water is calming, soothing and purifying.
Press sample.
Red Water Designs Water Wrap Bracelet
Where to Buy
Red Water Designs
Price
$29.99
According to Red Water Designs
Water – devoted, artistic, compassionate, trusting, spiritual and generous
Air – positive, inspiring, adaptable, free and intellectual
Fire – passionate, bold, courageous, energetic and dramatic
Earth – responsible, nurturing, ambitious, consistent, reliable and strong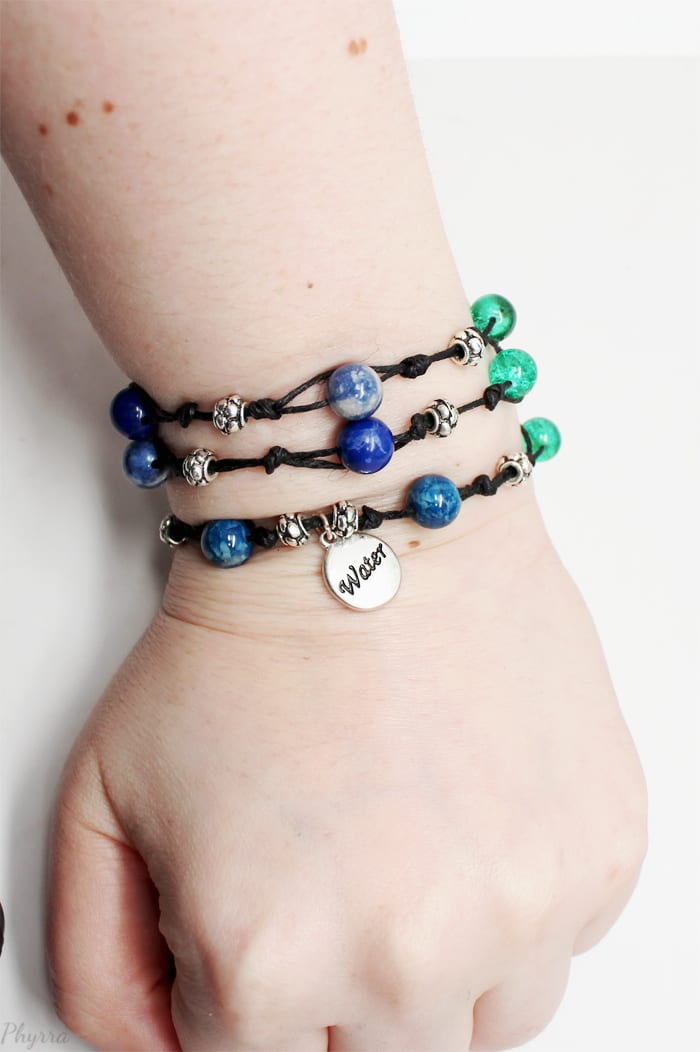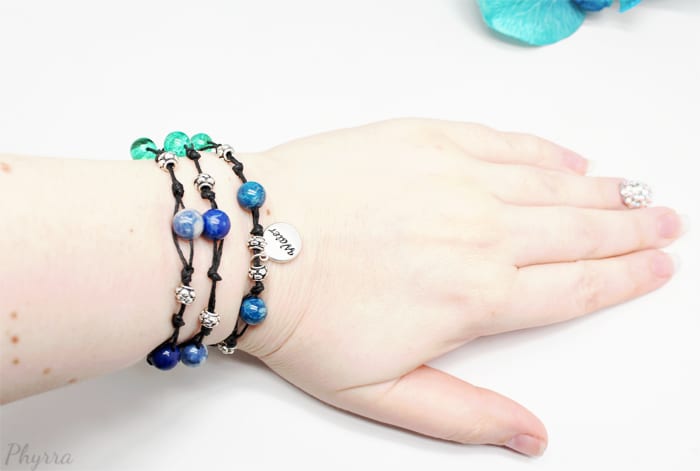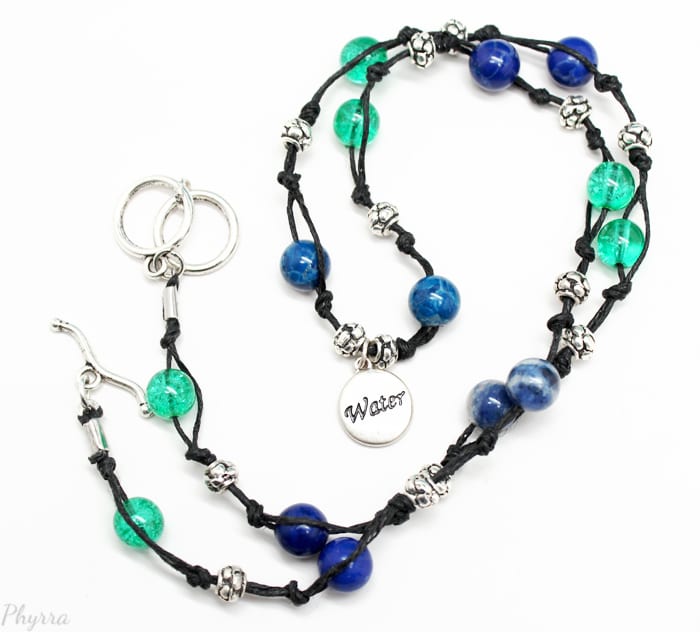 This bracelet is a balance of blue and green (like any good teal!). It's made with howlite lapis and sodalite. Its creator says that the howlite lapis calms while increasing awareness and heightening creativity while the sodalite stimulates thought and increases intuition. It's part of the elements collection. Earth is made up of obsidian mahogany and jade, Fire is fire agate and Air is fluorite and ice flake quartz.
I did a little research and apparently howlite lapis is howlite dyed lapis. Howlite is a pretty cool stone that can easily be dyed, which is how you end up with such pretty, vibrant beads. I really like the ultramarine shade. Sodalite is more of a royal blue color.
My wrap bracelet, which can also be worn as a necklace, is about 19″ long and it has a toggle clasp with 2 different ends so you can adjust it up to 22″ if you need to.
Not gonna lie, every time I see the name lapis I think about the Daylight Rings made from lapis lazuli in the Vampire Diaries.
This is a really cute, casual bracelet. I like the versatility that it has, too.
What do you think of wrap bracelets? Are you drawn to Water, Fire, Earth or Air?