Happy Tuesday! Today I have the Urban Decay Vice LTD palette for you. This palette will be available January 25th, 2015 at Ulta. I bought this palette from UD's website when it went on sale there.
Buy the palette at Ulta.
You can really see how gorgeous the colors are in my video. Make sure you check it out! I had so many issues with editing this video, then I kept having errors uploading it. It was so frustrating!

If you like this video please give it a thumbs up, share and subscribe!
Availability
Ulta
Price
$58
Urban Decay is cruelty free and Leaping Bunny certified.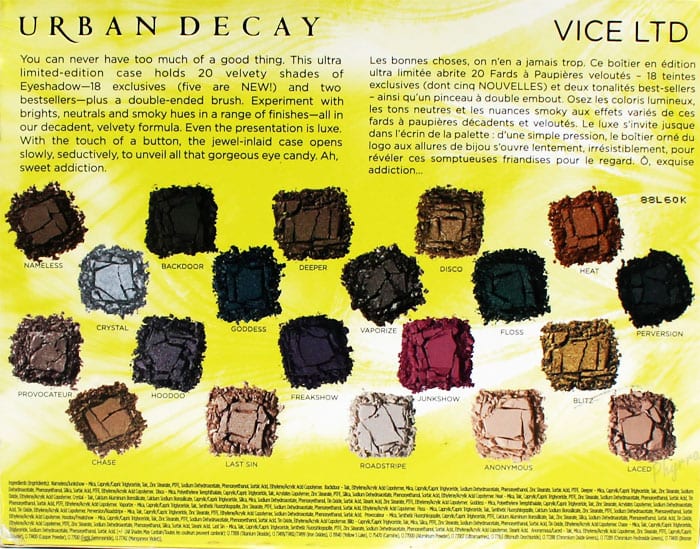 Urban Decay Says
This ULTRA limited-edition palette holds 20 velvety shades of Eyeshadow—18 exclusives (five are NEW!) and two bestsellers—plus a double-ended brush. Experiment with brights, neutrals and smoky hues in a range of finishes—all in our decadent, velvety formula. Taking inspiration from some of our favorite palettes over the years, we created an amazing collection loaded with a mix of cult-favorite UD hues and never-before-seen shades you won't find anywhere else. The kind of palette every woman can use, Vice Ltd offers something for every shadow junkie. And did we mention that this is the first time many of these shades have been available in our revamped shadow formula?
cruelty free
20 shades
double ended shadow and crease brush
oversized mirror
neon green packaging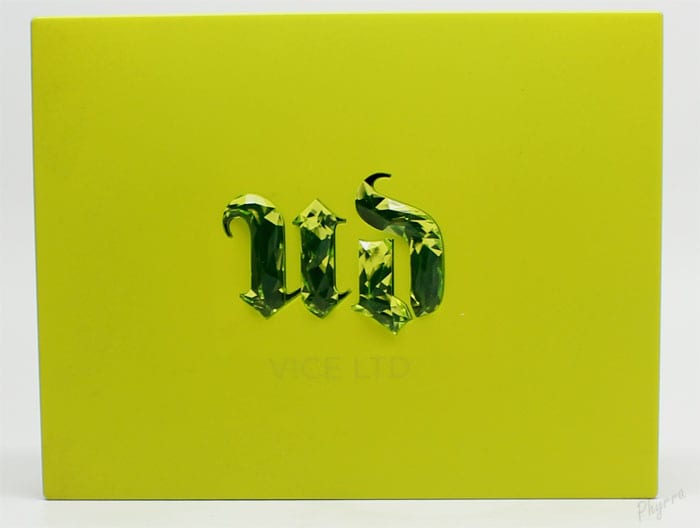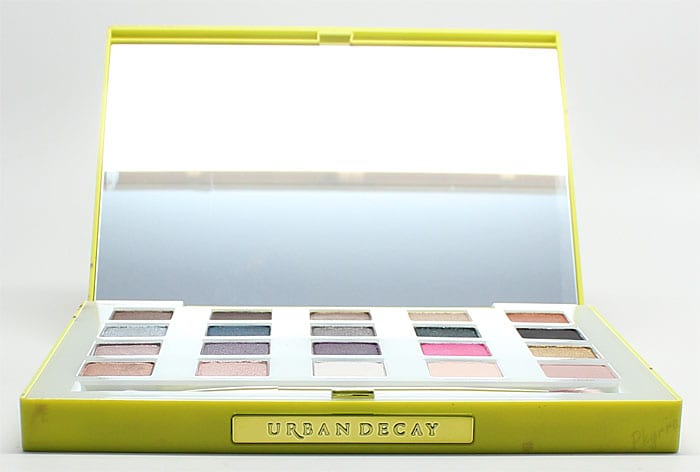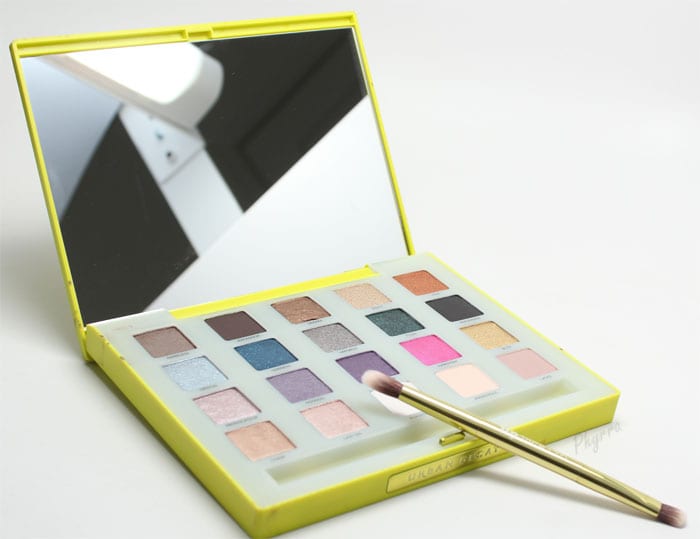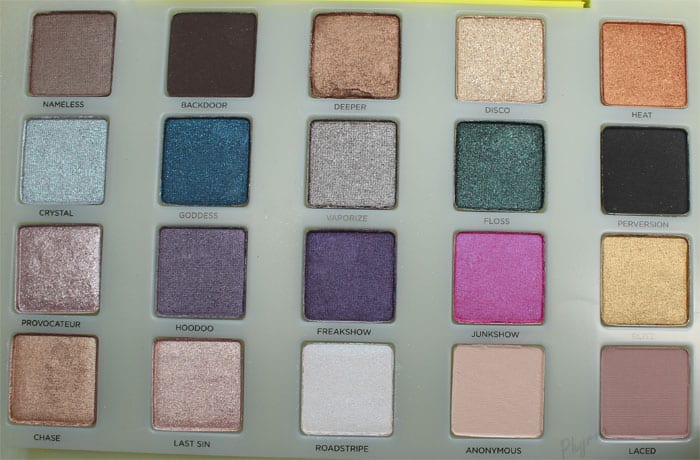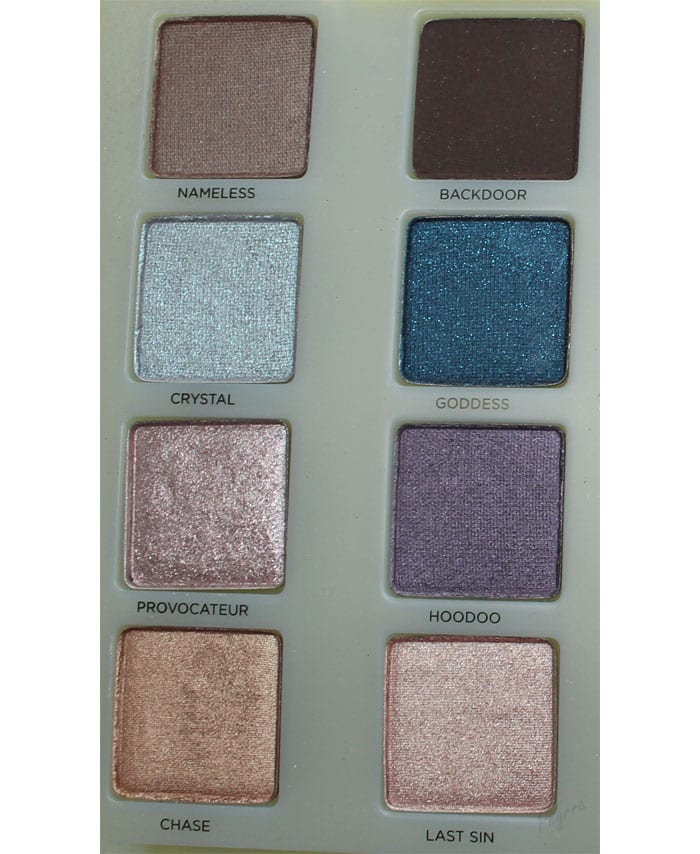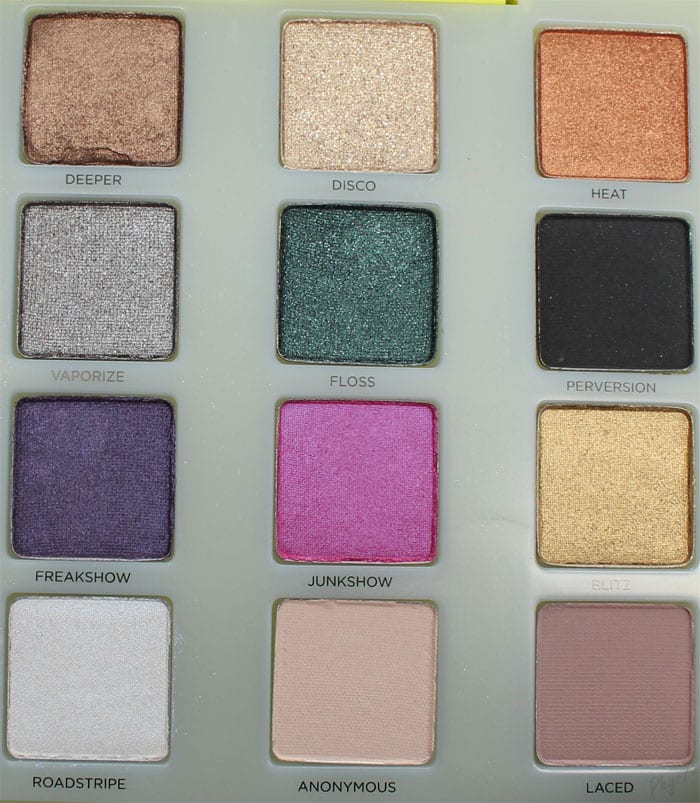 All eyeshadows swatched on primer because I wear eyeshadow on primer. I never wear eyeshadow on bare skin because it would crease up and be gone in an hour.


NAMELESS – medium taupe satin (Shattered Face Case)
brown taupe satin.
BACKDOOR – cool dark brown matte (from the Smoked palette)
charcoal brown matte. I love this cool brown and it was probably my first dark cool brown shade.
DEEPER – medium metallic bronze (15th Anniversary)
bronzey brown metallic.
DISCO – pale metallic gold with iridescent glitter
pretty pale gold metallic with glitter that would benefit from UD Bondage. love this.
HEAT – bright metallic copper
bright copper metallic.


CRYSTAL – icy metallic blue shimmer (Book of Shadows IV)
metallic blue with grey undertone, i felt like it wasn't as pigmented as i would have liked.
GODDESS – deep smoky blue with micro-glitter (I think this was one of the original eyeshadows
semi-sheer dark smoky blue, could be built up but was disappointing that it seemed sort of sheer.
VAPORIZE – medium metallic gray-taupe
pretty grey taupe with glitter. loved this, could probably benefit from UD Bondage.
FLOSS – deep metallic emerald with micro-glitter
pretty emerald green with green micro glitter. love this.
PERVERSION – soft black matte (Book of Shadows II)
nice matte black.


PROVOCATEUR – icy metallic pink with micro-glitter (Anarchy, Vice, not one of my favorite shades because of fallout). I really hate this shade, to be honest. There seemed to be less fallout in this version than the two other versions. It would definitely benefit from UD Bondage.
HOODOO – medium metallic violet with pink shift
This is is a dusty purple with hints of pink shift. not my favorite.
FREAKSHOW – bright purple satin (one of my favorite Deluxe eyeshadows)
I love this bright purple satin.
JUNKSHOW – bright pink satin (15th Anniversary Palette, one of my favorites)
I love this bright pink! I think it has a hint of a pink-violet shift.
BLITZ – bright metallic gold
Gorgeous yellow gold metallic, reminds me of gold lamé


CHASE – soft metallic bronze (15th Anniversary Palette)
I love this golden bronze metallic. It looks great with blue-green eyes.
LAST SIN – pale champagne shimmer (Vice 3)
I like this pale peachy champagne shimmer.
ROADSTRIPE – iridescent white with blue-violet shift
I LOVE this iridescent white with blue-violet shift. This is my all time favorite color for highlighting. It's a little sheer, but it's a highlighter and it can be built up.
ANONYMOUS – pale peachy cream matte (Vice Palette)
This is  my PERFECT base shade color of pale peachy beige cream matte.
LACED – soft pink-nude matte (Vice Palette, single)
This is a soft pinky nude matte.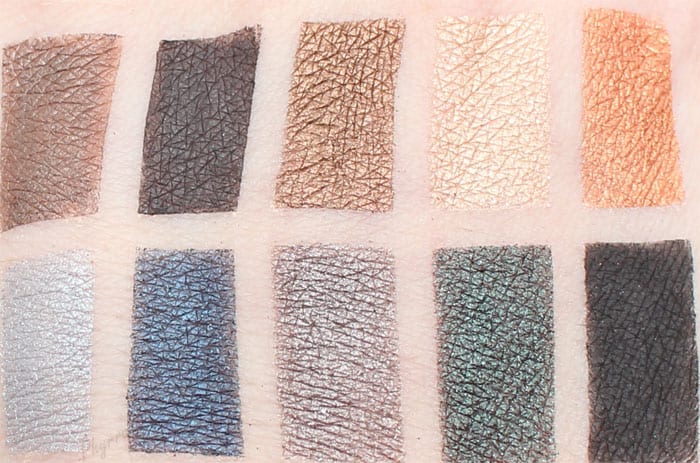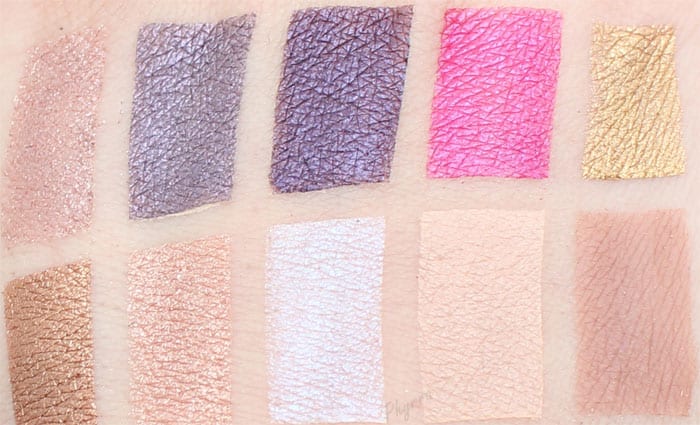 I'm not a fan of Provocateur or Hoodoo. I know I know, a purple I didn't like. I do wish that Crystal, Goddess and Floss didn't have to be built up. I think the rest of the colors overall were nice. I especially love Roadstripe, Freakshow, Chase, Last Sin, Disco, Junkshow, Backdoor and Anonymous.
Don't forget, January 25th at Ulta!
See my UD Vice 3 review if you crave smoky shades or my Electric review if you crave more color!
Edit: You can buy the palette now at Ulta!
What colors do you like from the  Urban Decay LTD? Which do you prefer – the LTD or Vice 3? Let me know!