This has been my default go-to look for the past week every time I've gone somewhere. I start by applying Too Faced Tinted Beauty Balm SPF 20 in Snow Glow. While this is too dark for me, I can mix in a white like Face Atelier Zero Minus or Life's Entropy White to make it a better match. If I don't have time to mix something in, I just apply it down my neck, décolleté and blend just under my shirt so that my skin on my face, neck and décolleté all matches.
My lip color changes every time, but here's the bright pink I wore on Sunday.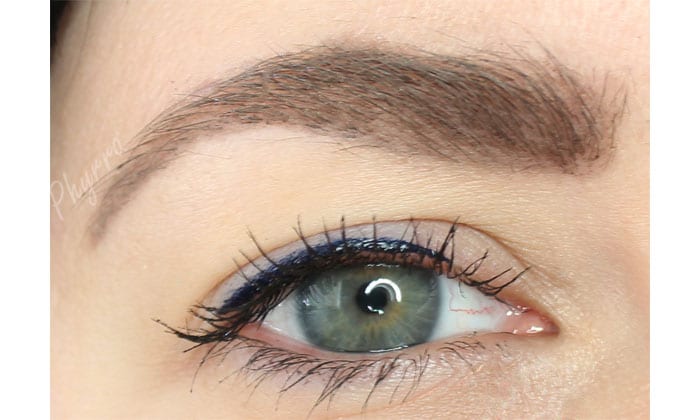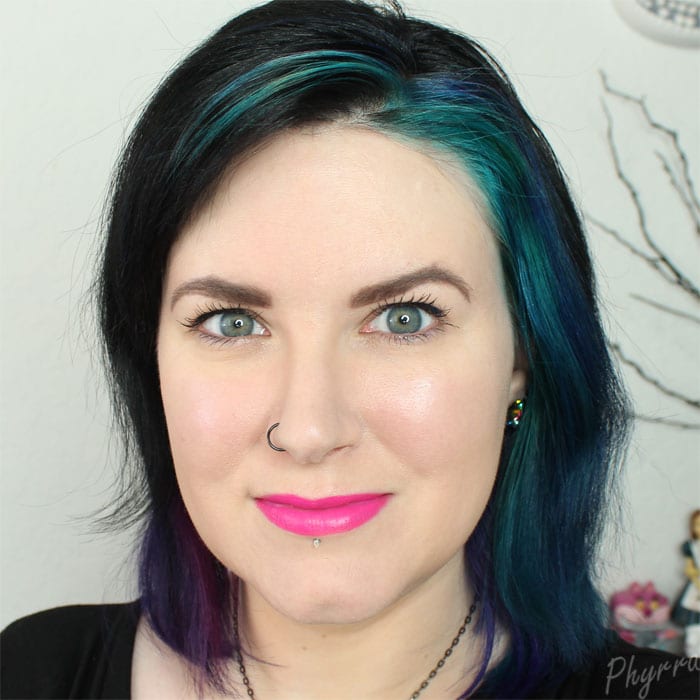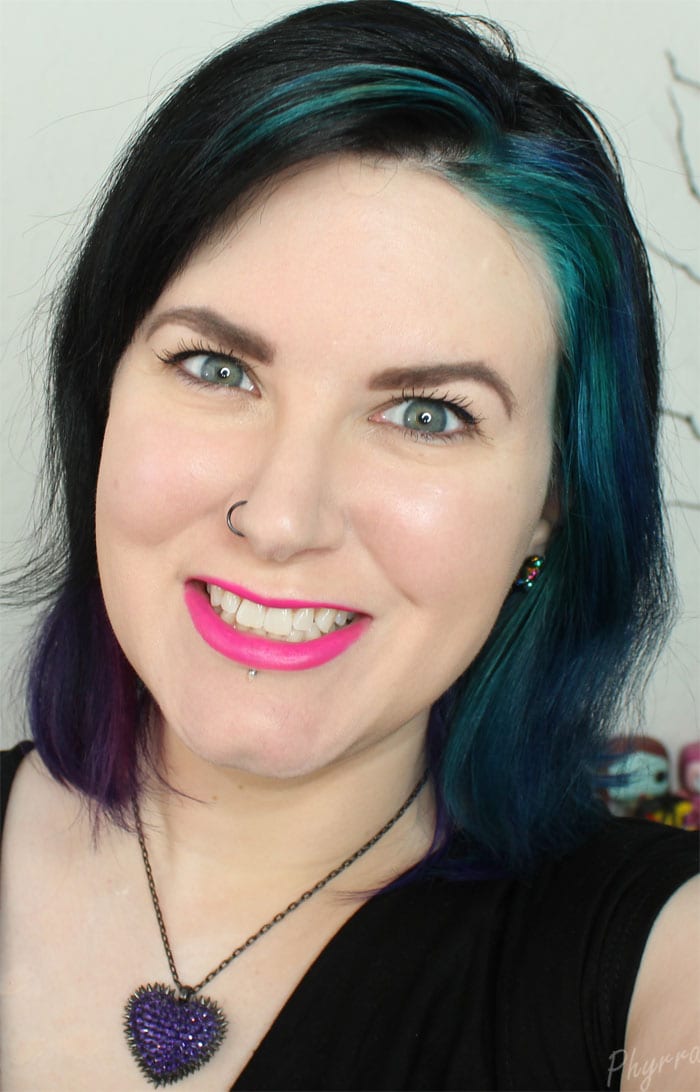 Products Used
Urban Decay 24/7 Waterproof Liquid Eyeliner in Sabbath (vegan)
tarte Lights Camera Lashes Mascara (vegan)
Too Faced Tinted Beauty Balm SPF 20 in Snow Glow (vegan)
Notoriously Morbid Osteomancy – highlighter (vegan)
Obsessive Compulsive Cosmetics Colour Pencil in Anime – lined and filled in lips (vegan)
Colour Pop Lippie Stix in Tuxedo – lipstick (vegan)
Anastasia Beverly Hills Perfect Brows in Medium Brown – inner brows
Anastasia Beverly Hills Brow Wiz in Granite – outer brows
Jewelry
Bunny Paige Mini Spiked Heart Necklace
Vitrail Earrings
Bunny Paige Silver Night Crystal Ring
I didn't realize it until I was writing up this post, but almost everything I used in my look is vegan! I have no idea on the ABH products, but I suspect they're not vegan because ABH seems to throw carmine into almost every eyeshadow she makes, so probably does with brows too.
I line the outer 3/4 of my eyes with Urban Decay 24/7 Waterproof liquid eyeliner in Sabbath (deep matte navy) and apply mascara. I fill in my brows, trying to follow the Eugenia Weston Senna Cosmetics proportion guide to make them look full but natural. I really need to figure out which 2 shades of Senna Cosmetics brow pencils would work with my coloring so that I can order them and give them a whirl!
Because I'm using a tinted moisturizer with SPF, I don't bother with blush but I have been throwing on Osteomancy to highlight. I really like how  my skin looks in this product, even if it's not a perfect color match. It has the perfect amount of coverage when my skin is behaving.
What's your super quick go-to look lately?
Follow me on Twitter, Youtube, Pinterest, Bellashoot, Instagram, Tumblr, Google Plus, BlogLovin' and Facebook.