Urban Decay

has released 3 new palettes for the Holiday Season – Fun, Feminine and Dangerous. Urban Decay's edgy brand of beauty has three ingredients: femininity, danger and fun. This post is all about the Feminine Palette. Each palette comes in a reusable zippered pouch. The eyeshadow palette pops out. It's magnetic, so don't stick any credit cards, usb drives or anything that a magnet could wipe. I believe these three palettes will be available starting September 4, 2012.

The Feminine pouch is a gorgeous purple with a faux lace overlay design on the outside and fishnets on the inside.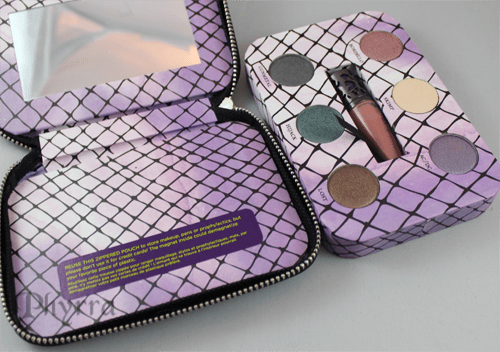 Here's what the palette looks like popped out. It's easy to pop in and out.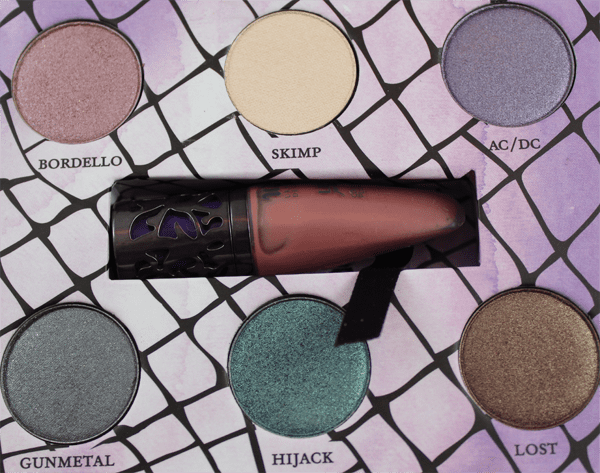 The Feminine palette is made up of sultry and soft shades that go from shimmering neutrals to smoky hues.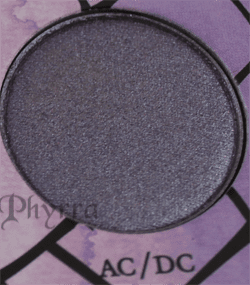 AC/DC – smoky greyish purple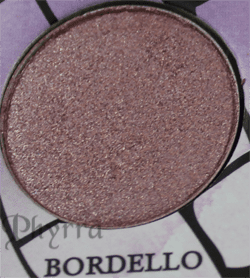 Bordello – pale mauve with gold micro-glitter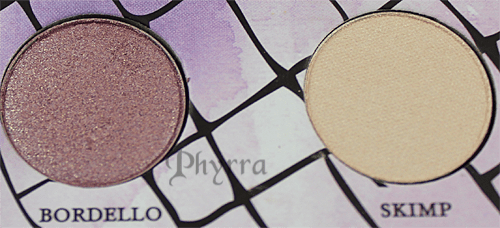 Skimp – light peachy pearl (this is denoted as a new shade)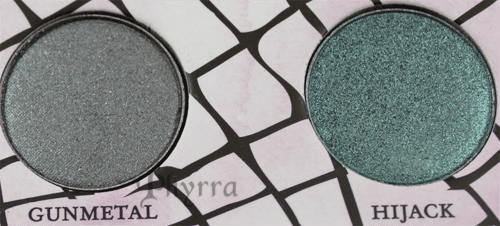 Gunmetal – dark metallic grey with silver micro-glitter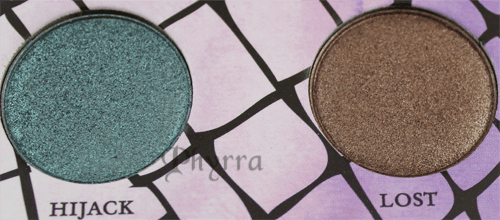 Hijack – deep metallic teal
Lost – medium metallic brown
Wallflower Lip Junkie Lip Gloss – nude creamy pink
All shadows swatched on Meow Light Primer.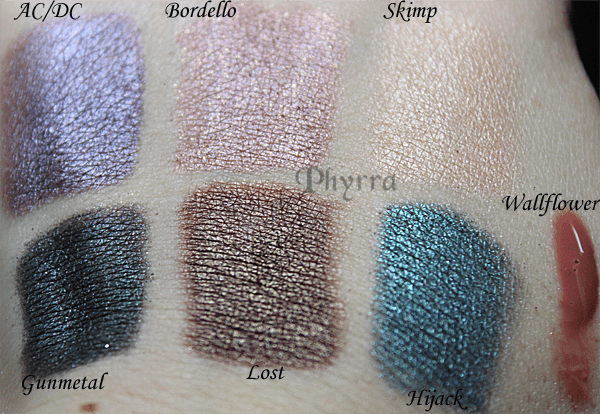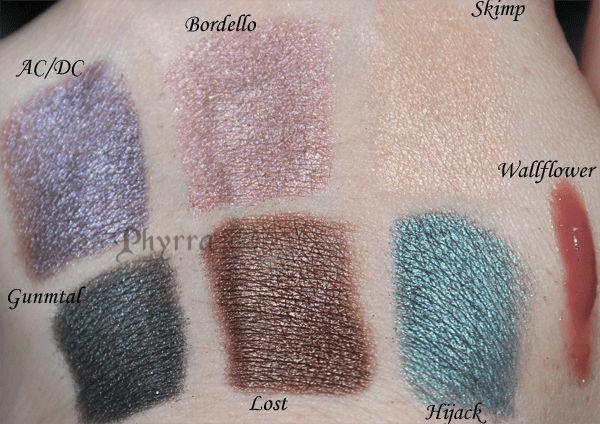 I need to try this shade to see how it comes across on my lips. I'm not sure if it's too brown for me or not.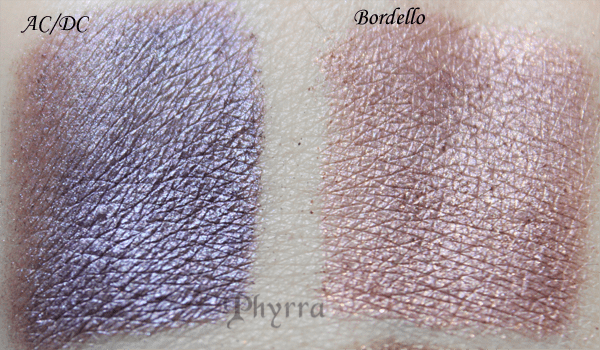 Bordello almost seems to glow. Both Bordello and AC/DC have a romantic feel to them.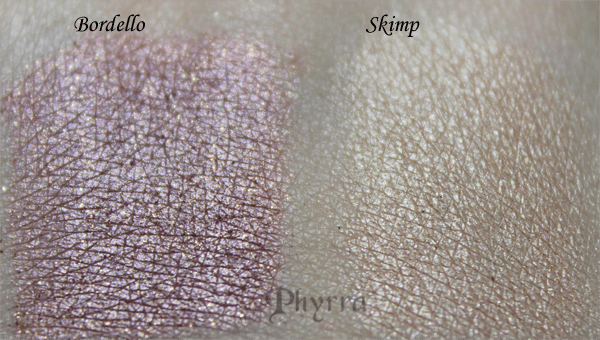 Skimp is actually a shade I really wanted to pick up, as it was offered in the Mariposa palette, but I skipped that palette. I'm happy to have it in this one.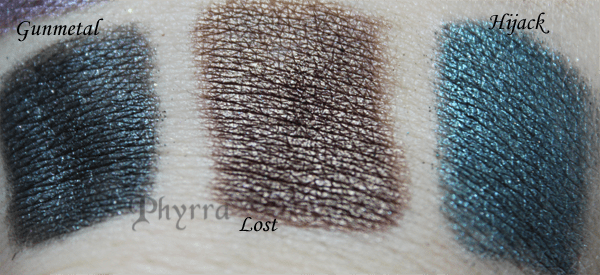 Gunmetal is awesome! I'd only recently purchased the Gunmetal single shadow and it looks awesome with golds, coppers and bronzes.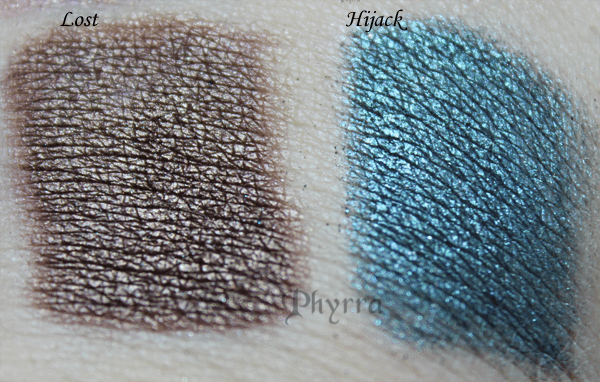 Hijack is a color I need to try and wear. I love teals, but it seems to lean very green, which isn't typically how I like my teals.
The formula is really nice on these and I can see this being a very office friendly palette. I especially like Skimp, Bordello and AC/DC because they truly embody this palette's name.
Which shades do you like best? What color combinations would you make with these shades? Which of the 3 palettes is your favorite – Fun, Dangerous or Feminine? My favorite is definitely the Fun!
Price:
$36 for 6 eye shadows and a mini gloss
Available at:
Sephora.com, Ulta.com, Macys.com, Beauty.com and UrbanDecay.com
Product sent for consideration. All opinions are my own.