Urban Decay

has released 3 new palettes for the Holiday Season – Fun, Feminine and Dangerous. Urban Decay's edgy brand of beauty has three ingredients: femininity, danger and fun. This post is all about the Dangerous Palette. Each palette comes in a reusable zippered pouch. The eyeshadow palette pops out. It's magnetic, so don't stick any credit cards, usb drives or anything that a magnet could wipe. I believe these three palettes will be available starting September 4, 2012.

The Dangerous palette is simple and sinister in design. It's black chased with silver trim and a dagger.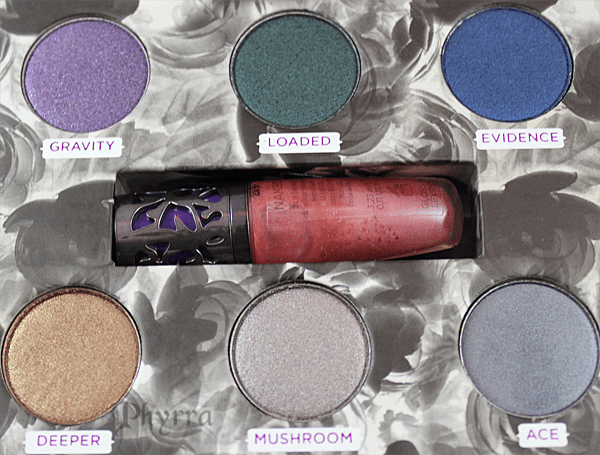 The Dangerous palette has bewitching deep jewel tones paired with seductive neutrals.
Naked Lip Junkie Lip Gloss – pinky neutral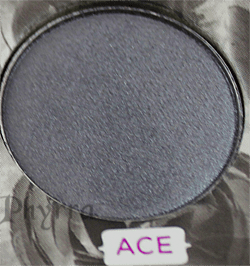 Ace – deep grey/blue shimmer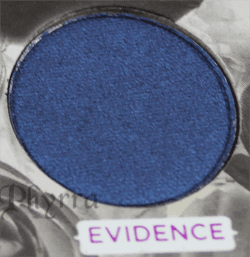 Evidence – deep navy blue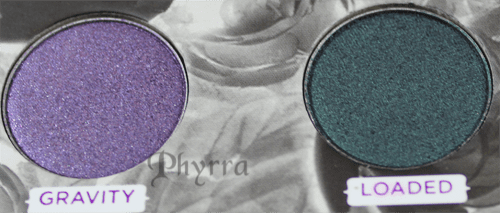 Gravity – deep violet with multi-colored micro-glitter
Loaded – deep metallic emerald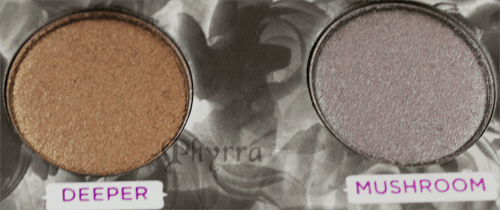 Deeper – metallic dark brown with bronze pearl
Mushroom – warm pale grey
All shadows are swatched on Meow Light Primer.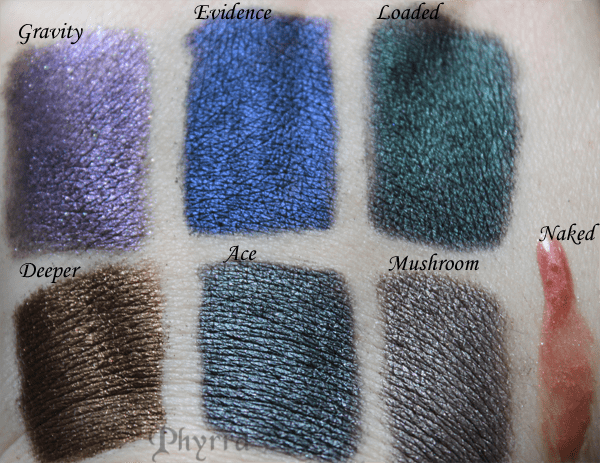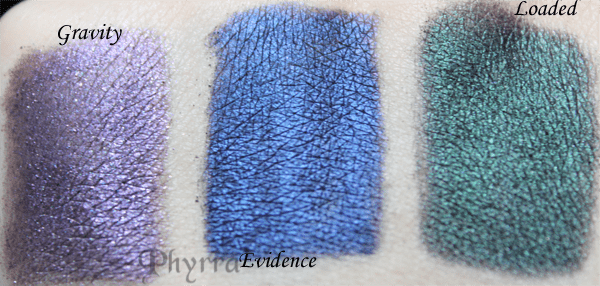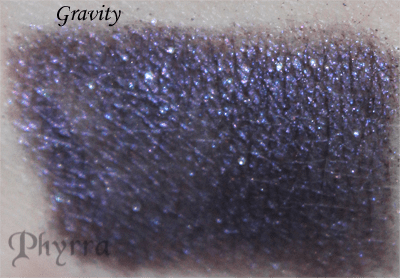 I love the finish of Gravity and its multi-colored sparkles.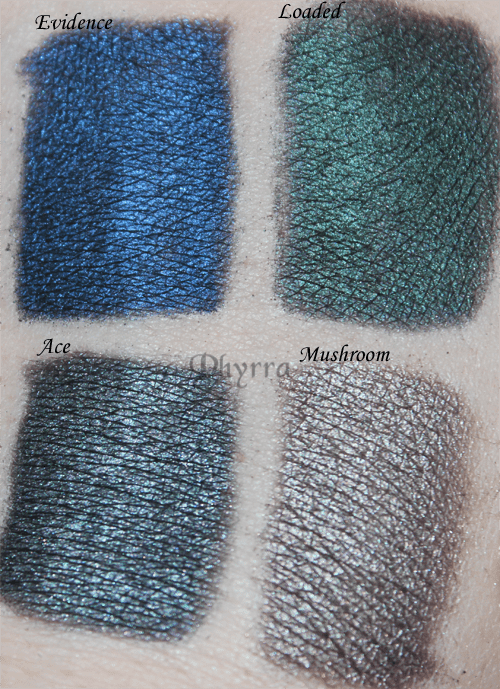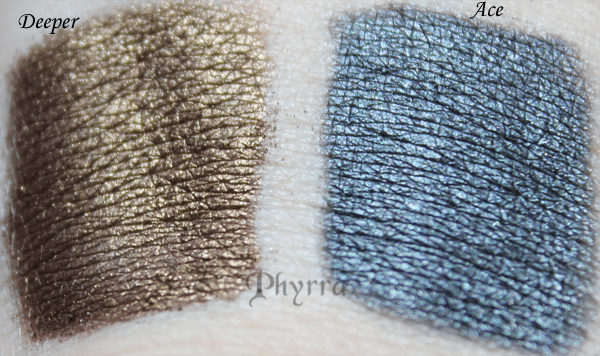 I love the golden tones of Deeper.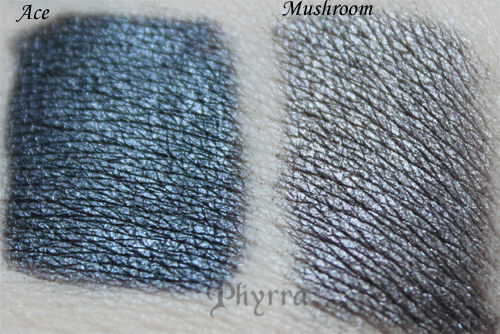 This is such a pretty shade with all its sparkle.
I have Ace, Deeper and Evidence originally from my UD 15th Anniversary Palette, so I swatched the ones from the Anniversary palette on the left of the ones from the Dangerous palette on bare skin for you. They look identical to me.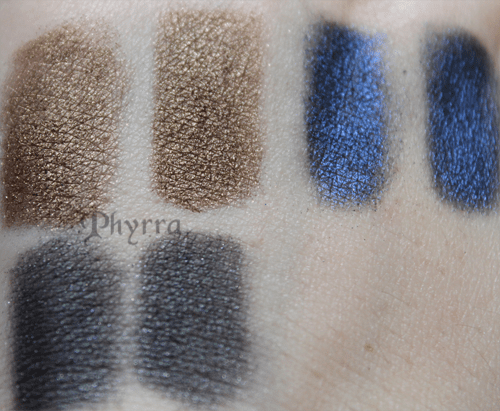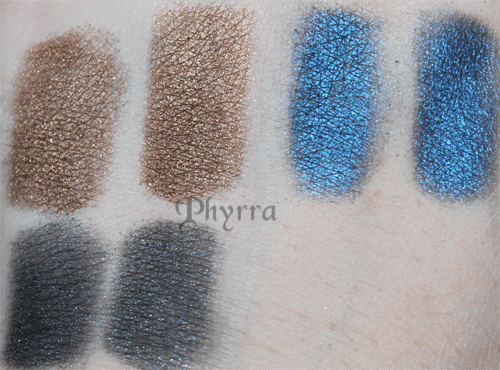 Deeper – Evidence
Ace
A Few Possible Combinations
Gravity on the lid, Deeper in the crease
Gravity on the lid, Ace in the crease
Loaded on the inner 1/3 of the lid, Evidence on the middle 1/3 of the lid, Gravity on the outer 1/3 of the lid and Mushroom in the crease with Deeper along the lower lash line (sort of a dark peacock look)
Mushroom on the lid, Ace in the crease
Evidence on the lid, Ace in the crease
This is a really great jewel toned palette and I can see a lot of possible combinations with the shades. I'm happy they included Mushroom because it really is one of my favorite neutrals, since it works so well to blend out the crease. I'm also happy about Ace. I hadn't really played with the color much but I love how it looks with the blue-grey shimmer. Usually shades like that have turquoise or aqua shimmer, so the blue gives it a much darker feel. Of course, Gravity is another favorite. The multi-colored glitter is so awesome in person.
Which shades are your favorite? What color combinations would you make with these shades?
Price:
$36 for 6 eye shadows and a mini gloss
Available at:
Sephora.com, Ulta.com, Macys.com, Beauty.com and UrbanDecay.com
Product sent for consideration. All opinions are my own.