I put together a look using all of the colors from the Urban Decay Holiday 2012 Fun Palette. You can check out the Feminine Palette and the Dangerous Palette, too. The Fun Palette colors are very 'me'. Sadly, my allergies are horrible right now, my eyes are very watery, itchy, and irritated, so I stayed away from liner. I also am showing off the OCC Lip Tar Nylon, which is exclusive to Sephora. Love this!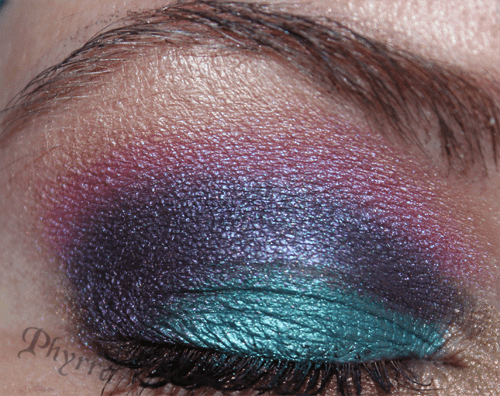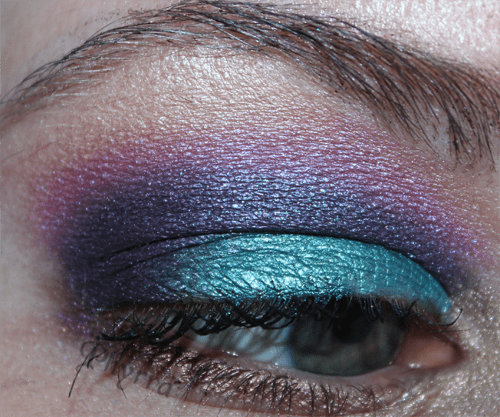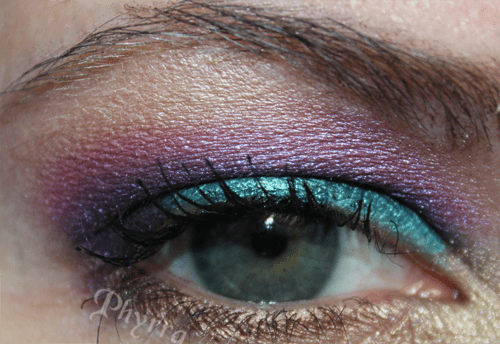 You can see how my eyes are hooded in this shot.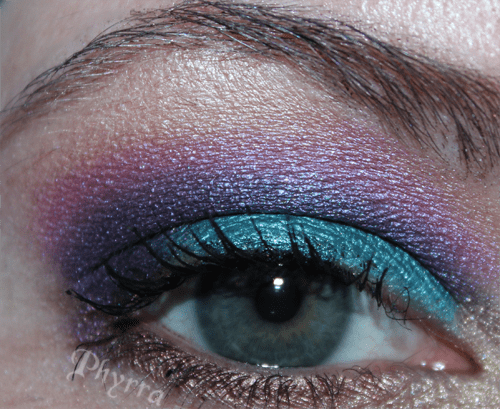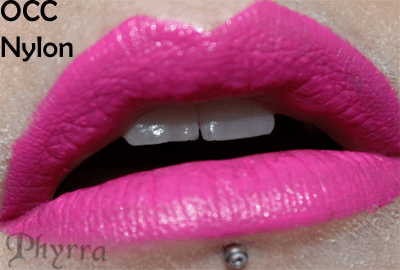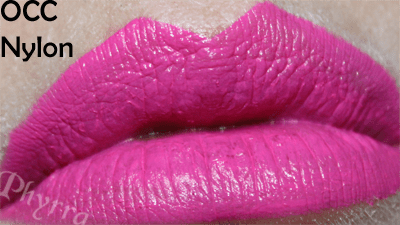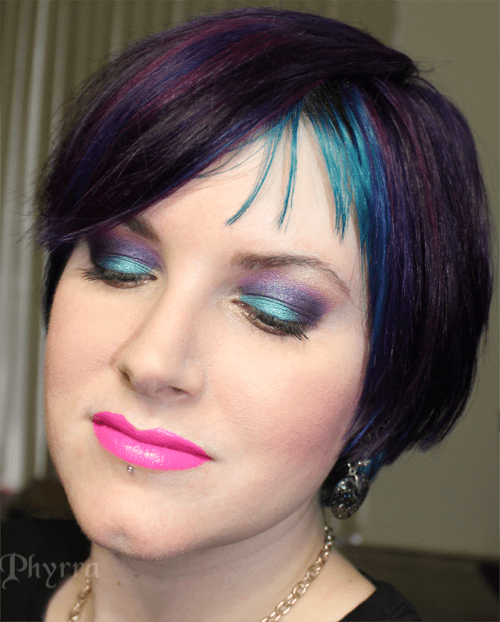 How to Achieve the Look:
Prep the eyes with Too Faced Shadow Insurance.
Use a fluffy brush to apply Sellout to the browbone, blending downwards.
With a lid brush, apply Deep End to the inner 3/4 of the lid.
Use a rounded crease brush to apply Freakshow to the outer 1/4 of the lid and the lower crease.
Use a fluffy highlighter brush to blend out the edges of Freakshow with Fishnet.
With a stiff smudger brush, smudge Stray Dog along the lower lash line.
Add Maui Wowie to the inner v with a small fluffy brush.
Add mascara and you're good to go!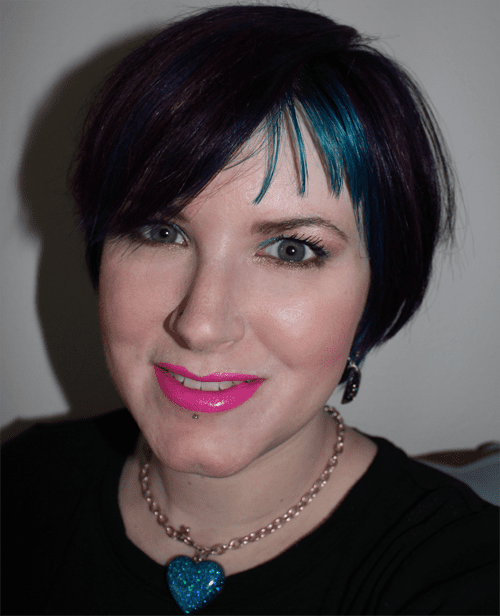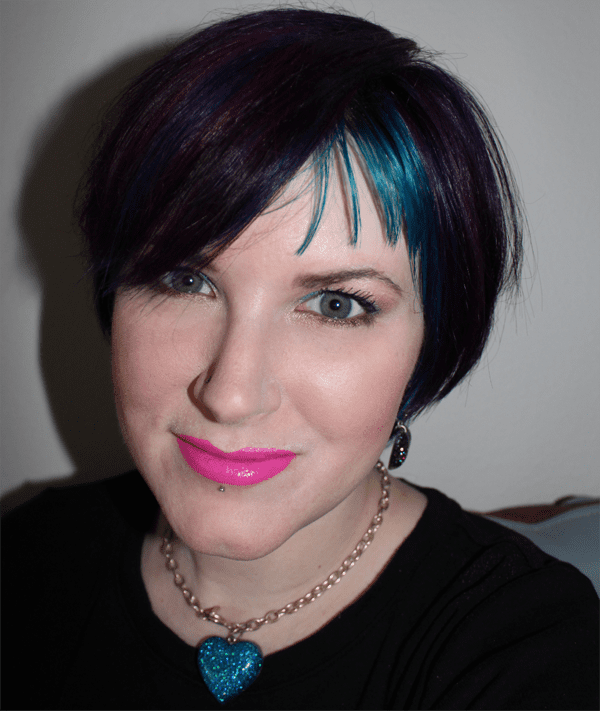 Eyes:
Too Faced Shadow Insurance
Urban Decay Fun Palette Sellout – browbone, blended downward to crease, later to highlight under eyebrows
Urban Decay Fun Palette Deep End – inner 3/4 of lid
Urban Decay Fun Palette Freakshow – outer 1/4 of lid, lower crease, blended upwards
Urban Decay Fun Palette Fishnet – upper crease
Urban Decay Fun Palette Stray Dog – lower lash line
Urban Decay Fun Palette Maui Wowie – inner corners of eye
Nyx Pin-up Curl Mascara
Anastasia Lash Genius
Anastasia Tinted Brow Gel in Espresso
Face:
Meow Pampered Puss foundation in Inquisitive Siamese
MAC Vintage Grape – contour / blush
MAC Azalea Blossom – blush
Too Faced Candelight Duo – highlight
Lips:
What do you think of my Fun Palette look? I almost feel like this is a signature sort of look for me, with a rich bright teal on the lid, dark purple to contour, pink higher in the crease and a bit of pink champagne or peach on the browbone. I love how it turned out, though I hate my allergies. After taking pictures I had to take off my makeup because of the irritation that I'm experiences with my eyes.
Some products purchased by me. Some products sent for consideration. All opinions are my own.