This past Saturday Maria invited me and a few other members of the Beauty Bloggers of Central Florida group to her place for a fun photo shoot event for the Cult Nails Deceptive Collection.
Saturday Ray and I drove to the other side of Florida, as Tampa is on the western side and Cult Nails is on the eastern side. It's a very easy, straight shot. I always love spending time with the BBCF ladies. Everyone is so funny, friendly and talented!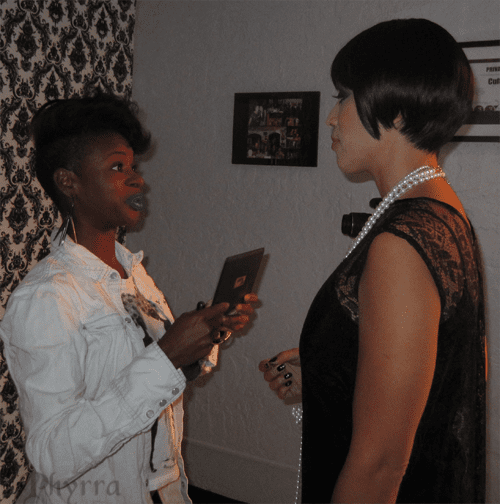 The talented Safia from Lipstick Mixtapes (a very talented makeup artist and lipstick creator) did Maria's makeup, as well as her daughters.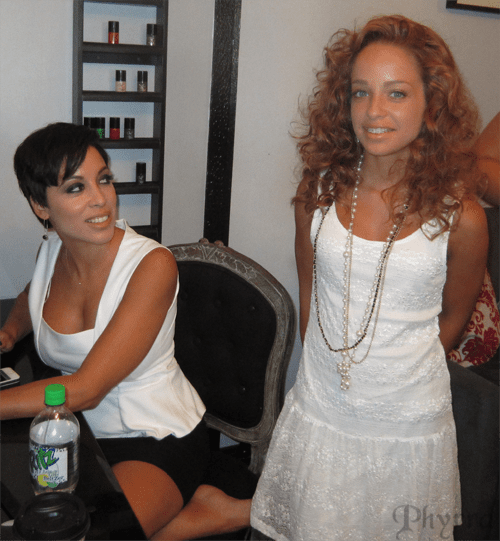 Maria's daughter looks lovely here!
I found out that Safia is from the same state in the Midwest that I'm from! How cool!
I brought a few OCC Lip Tars for us to play with (Rx, Strumpet, Demure, Hoochie and Anime). Maria's daughter picked out which colors we would wear!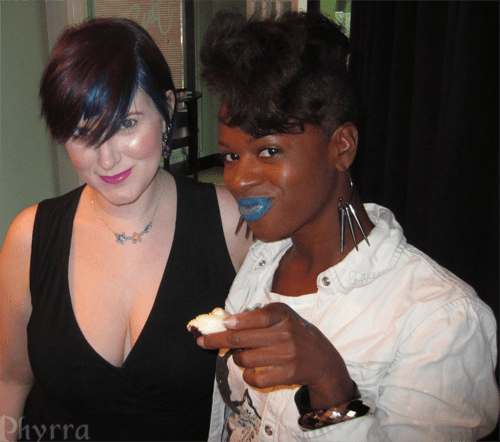 Me with Safia. She's wearing Rx and I have on Demure.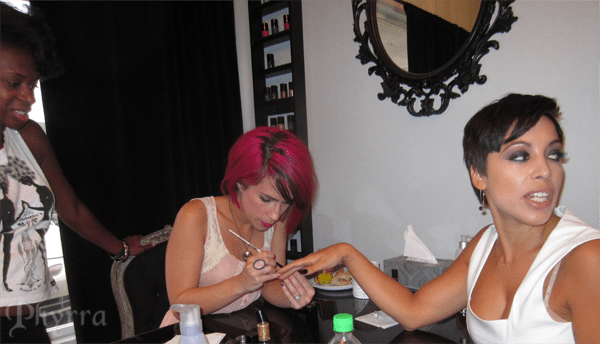 Cristina did Maria's nails! This is Cristina from Let Them Have Polish.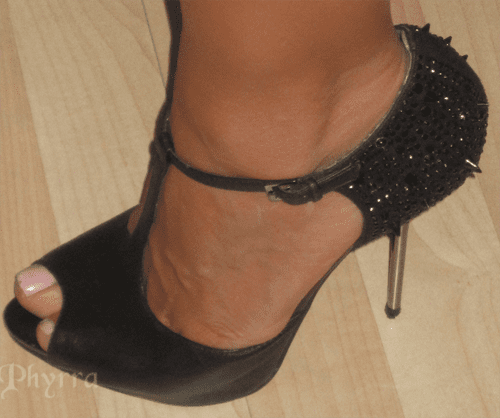 Maria has the most amazing shoes.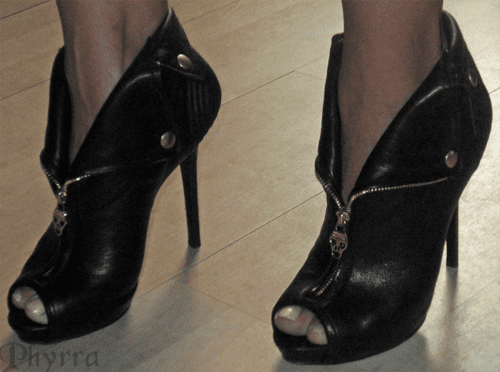 These are her awesome Alexander McQueen shoes, complete with peep toes and little skulls. They're so cute!
Me and Kimberly! Kimberly's blog is Libby's Pink Vanity. I think Kimberly is wearing Strumpet.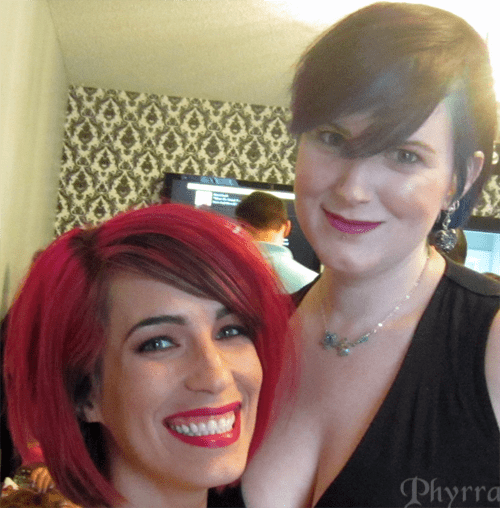 Me with Cristina. I think Cristina is wearing Anime.
John took a really amazing picture of me and Cristina together.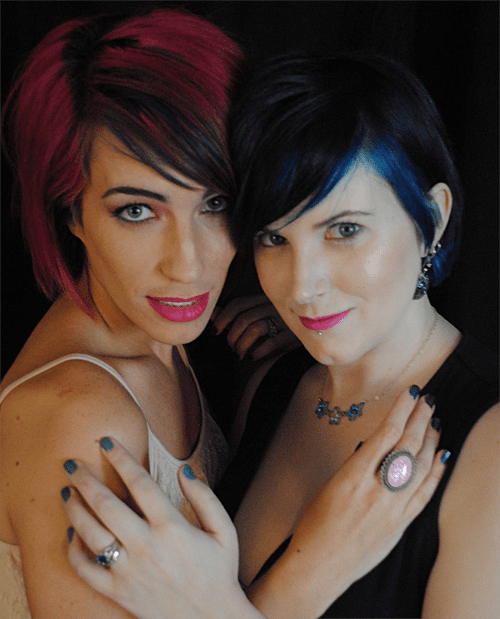 (Image Credit: Cult Nails)
Kimberly came with the pose for this one, and it turned out pretty cool! I love that you can see Charlatan on Cristina's nails. It's probably hard to tell that I'm wearing Alter Ego on top of Let Me Fly on mine.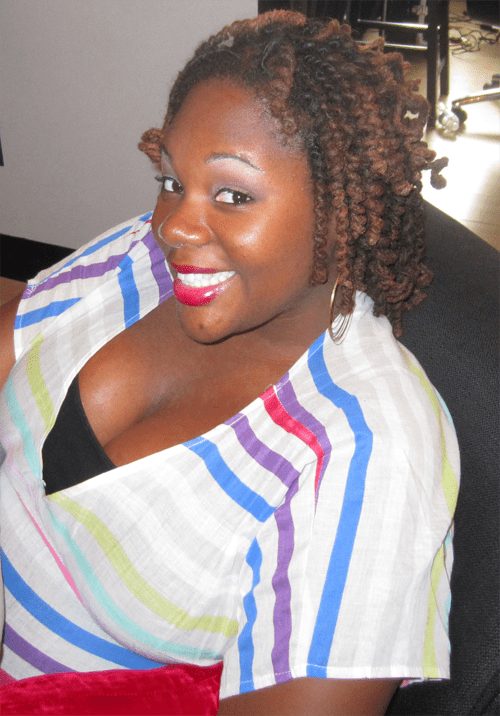 My sweety Brittany. Her blog is Clumps of Mascara. I think she's either wearing Strumpet or she's got Strumpet mixed with Anime.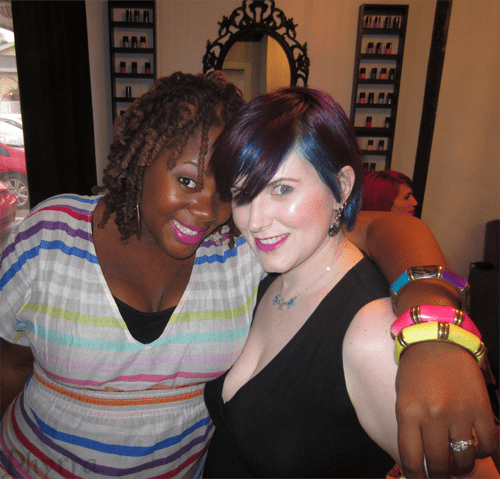 I never get to see Brittany enough. I love this picture of the two of us!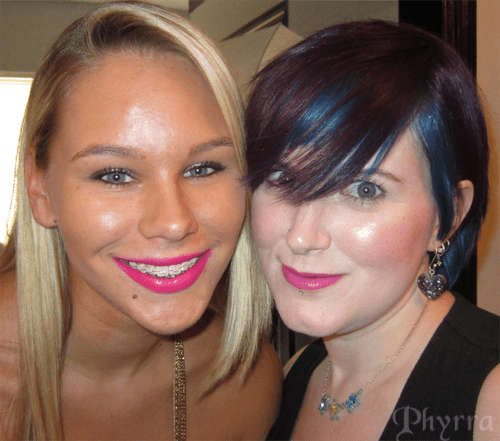 Me with Alyssa! Alyssa looks so cute in Anime. Alyssa's blog is Pretty Little Bottles.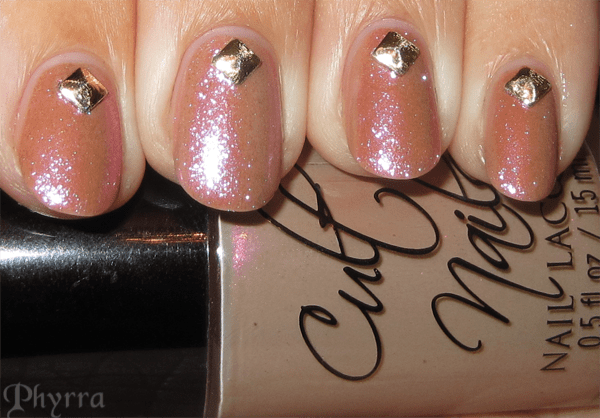 Alyssa wore Cruisin' Nude with Charlatan on top. She also added cute little studs. I loved her polish choices!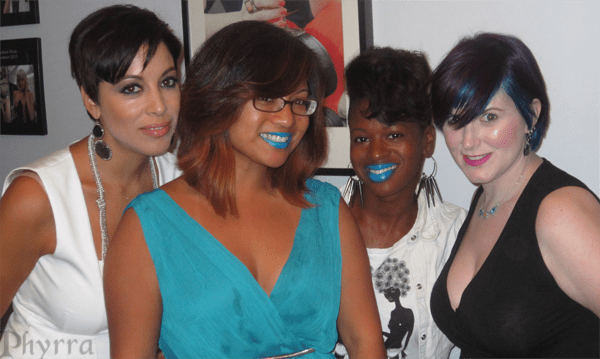 Maria, Allie (her blog is NiftyBa), Safia and me. I love seeing Allie in a beautiful bright turquoise dress with blue lips! She looks adorable!
It was really cool to watch Safia work. She has such a light touch when she applies makeup to you, you hardly feel it. She did my hair, applied my mascara, and lips. I LOVE her mascara technique! Totally made my lashes a mile long.
I love all the outfits that Maria put together and I can't wait to see the rest of the photos from the shoot!
Oh the makeup I was wearing:
Face:
Urban Decay Naked Skin foundation in .5
NARS Orgasm – blush
Too Faced Candlelight duo – highlighter
Lips:
OCC Lip Tar in Demure
Eyes:
LashControl Volumizing Mascara
Anastasia Tinted Brow Gel in Espresso
I had a wonderful time on Saturday and I was so happy to be there with everyone. I hope I was able to convey some of the fun that I had this weekend. What did you like seeing the best?