For the Holiday 2012 season, Urban Decay has released a new eyeliner pencil set, the Ocho Loco 24/7 Glide-On- Eye Pencil set. This set contains 8 full size pencils, as well as a Grind House (my favorite sharpener!). It's already on sale at UrbanDecay.com!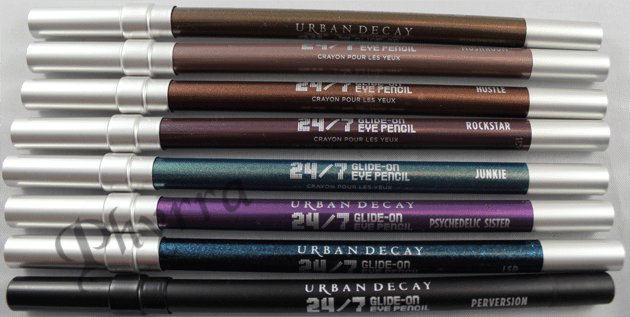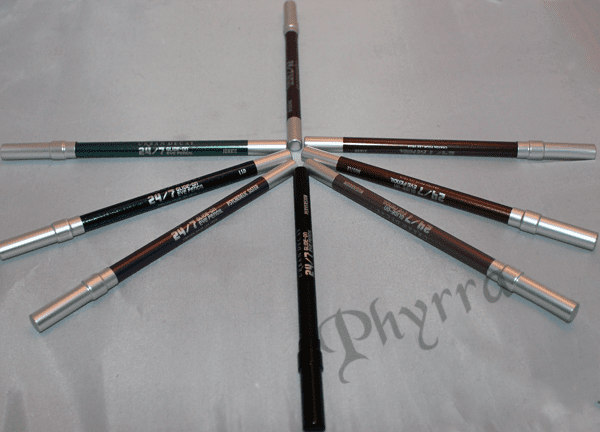 Sort of a dragonfly shape that I made for fun.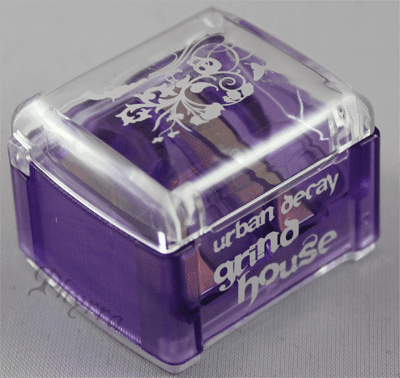 The shades included are (in order that I like them):
Perversion – Blackest black matte
Junkie – Dark teal pearl with golden shimmer
LSD – Navy with bright turquoise shimmer (New and Exclusive)
Psychedelic Sister – Bright eggplant (New and Exclusive)
Mushroom – Grey taupe/brown metallic (New and Exclusive)
Rockstar – Dark purple metallic
Stash – Deep green with gold shimmer
Hustle – Medium metallic brown (New and Exclusive)
Price:
$59 (the eyeliners would normally cost $152 and the grindhouse $10)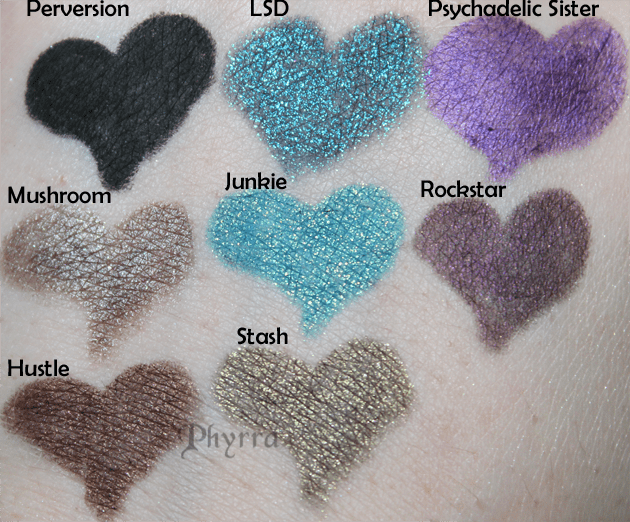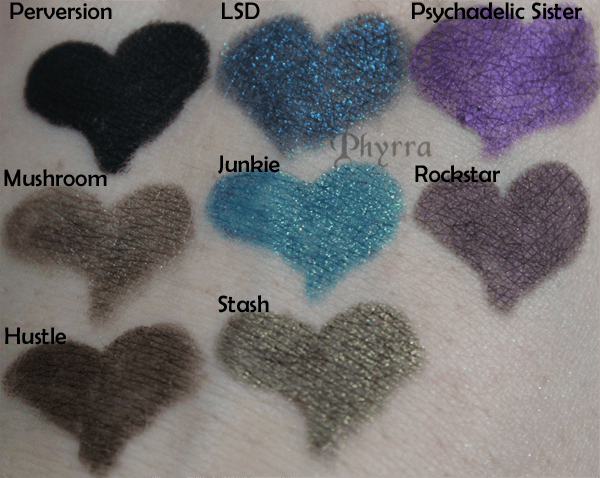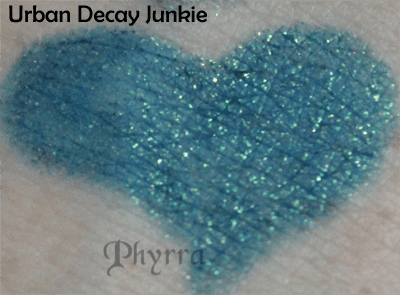 Oh how I love this color! It's so beautiful.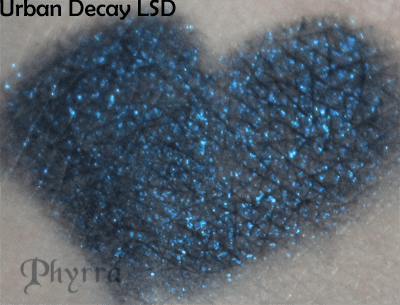 I was most interested in this color in this set and it does not disappoint. It's awesome. It has better color payoff than Binge.
This set is a great value for the price. Purchased separately, you'd spend $162! So $59 is a great deal!
This set has 3 exclusive and new colors – Mushroom, LSD and Hustle. Mushroom is neat. Hustle is ok, LSD is really awesome. Clearly, I am biased as I love blues and turquoise shimmer.
What do you think of the Ocho Loco set? See any shades you like?
Oh! I just found out that UD has free USPS shipping on any Holiday Product until 9/16/2012!
Urban Decay is cruelty-free. Products sent for consideration. All opinions are my own.