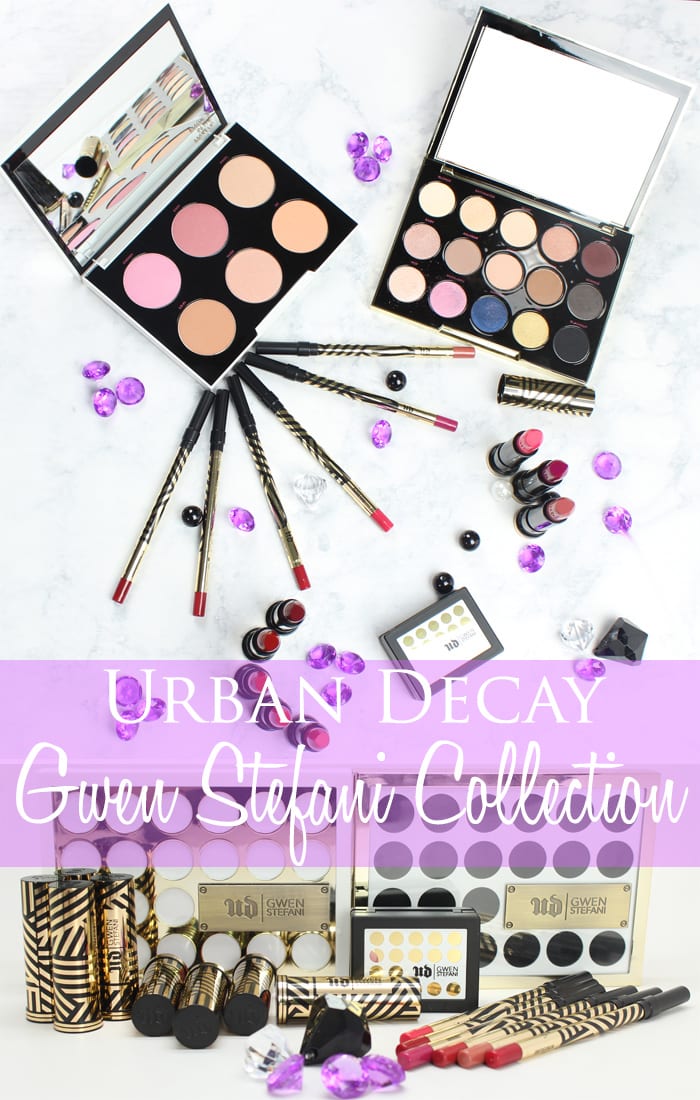 Happy Friday! Today I have the Urban Decay Gwen Stefani makeup collection to share with you. I've got swatches of all the products. I will have photos of me wearing all of the products soon, too, but wanted to share these as soon as I could. UD sent me this collection.
Urban Decay Gwen Stefani Makeup Collection
Swatched on my pale arm, probably around N0 skintone. You can see how N0 and UD's Naked Skin in .5 look on my arm here.
You can see my thoughts on the Gwen Stefani Eyeshadow Palette. Check out my tutorial, too!
Where to Buy
Sephora, Ulta, Macys, Beauty.com, UrbanDecay.com Launches January 12, 2016.
*denotes Urban Decay website exclusive shade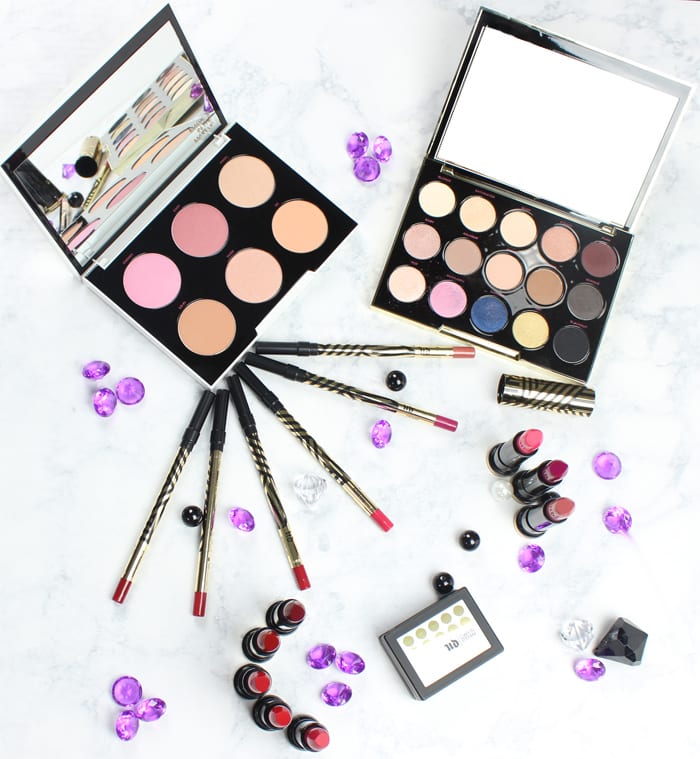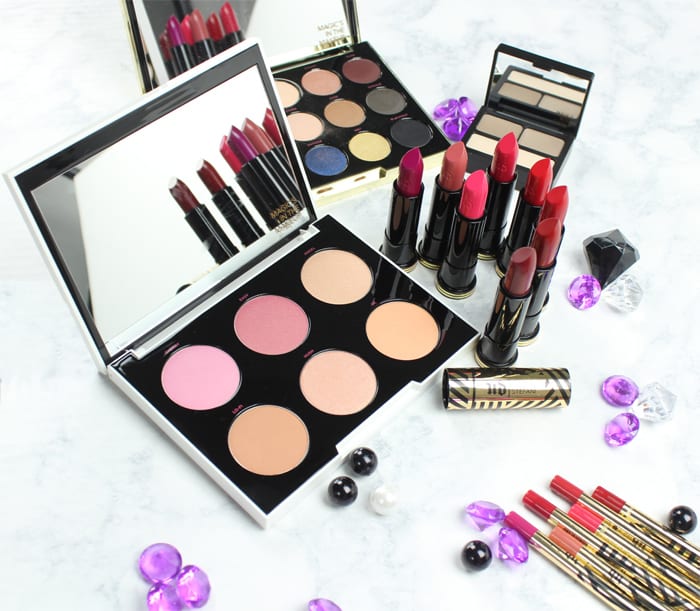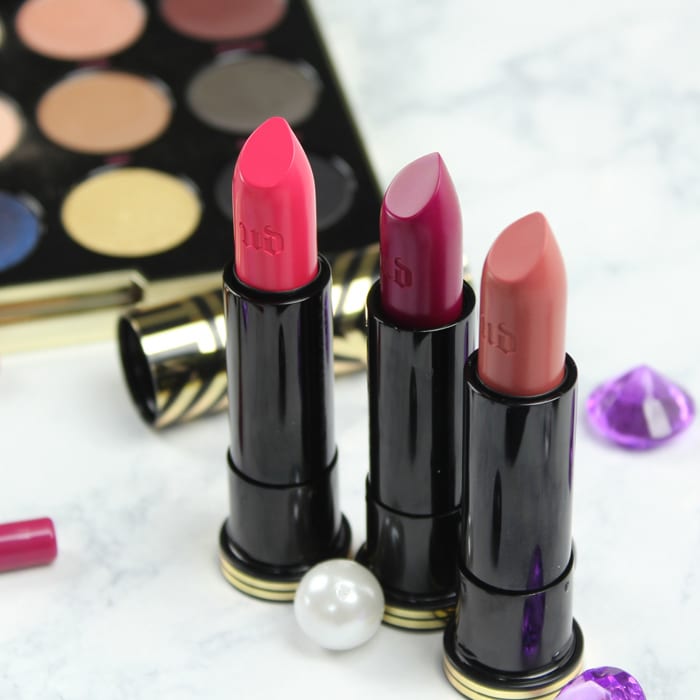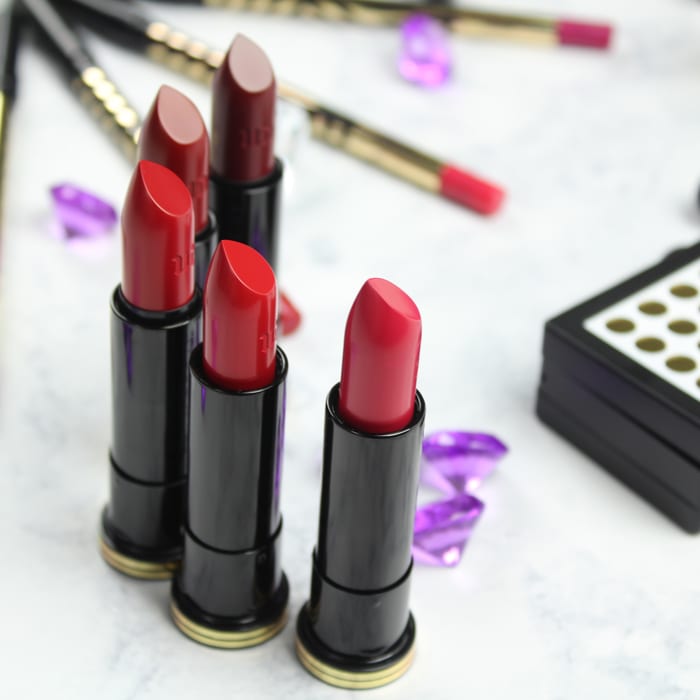 Urban Decay Gwen Stefani Blush Palette
$45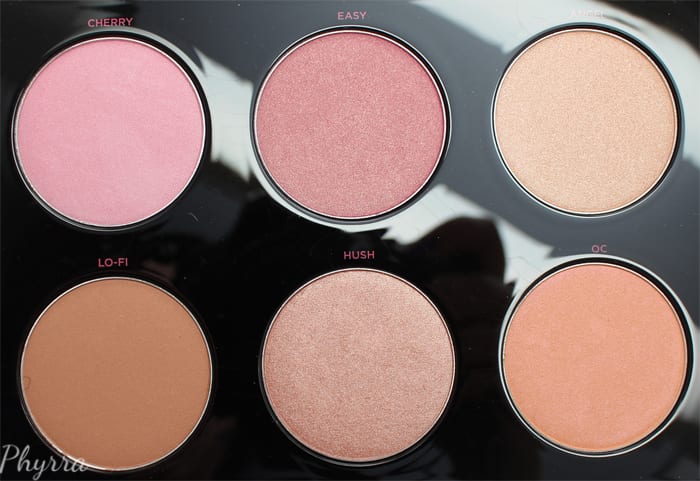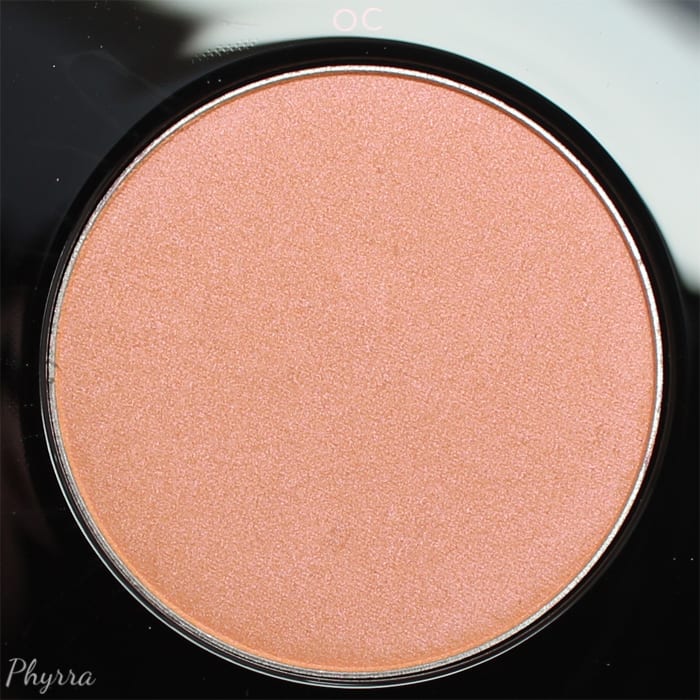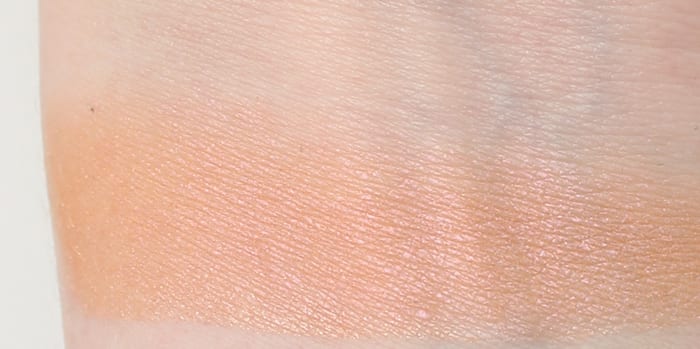 OC
soft pink with peach shift
Soft peach with subtle baby pink shift. This is so pretty.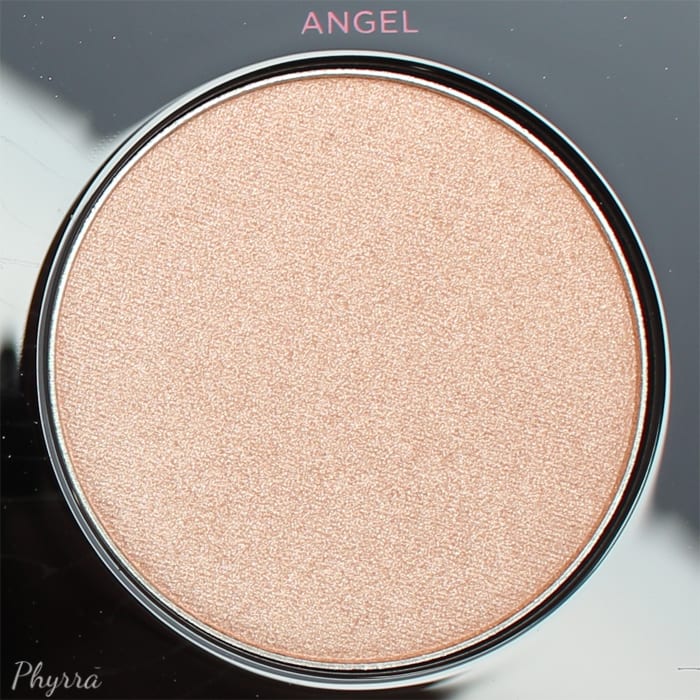 Angel
champagne nude shimmer
Light beige champagne shimmer. I think this shade is meant to be a highlighter, but it's too dark for me to wear like that. I'm curious to see how it works as a blush on me.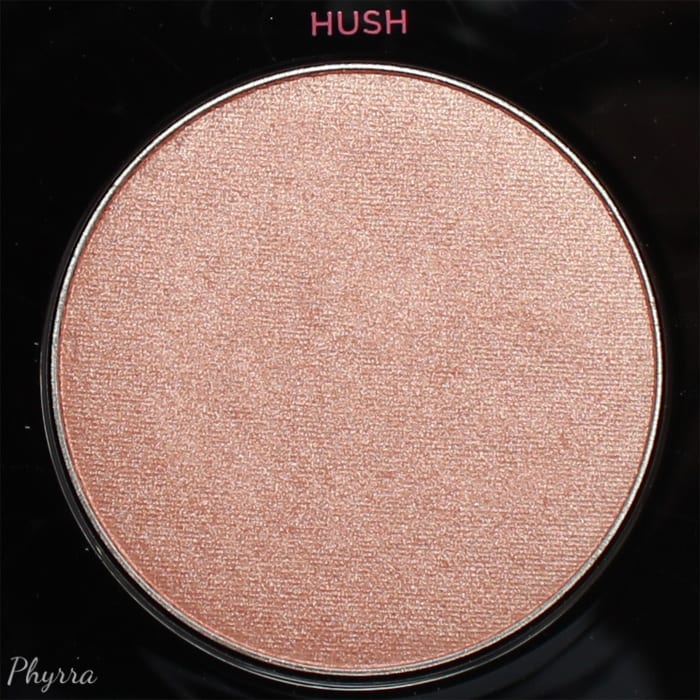 Hush
medium pink with gold shimmer
This appears more pinky-gold in person. I think it's quite lovely.  It's somewhat similar to UD Score. See Score.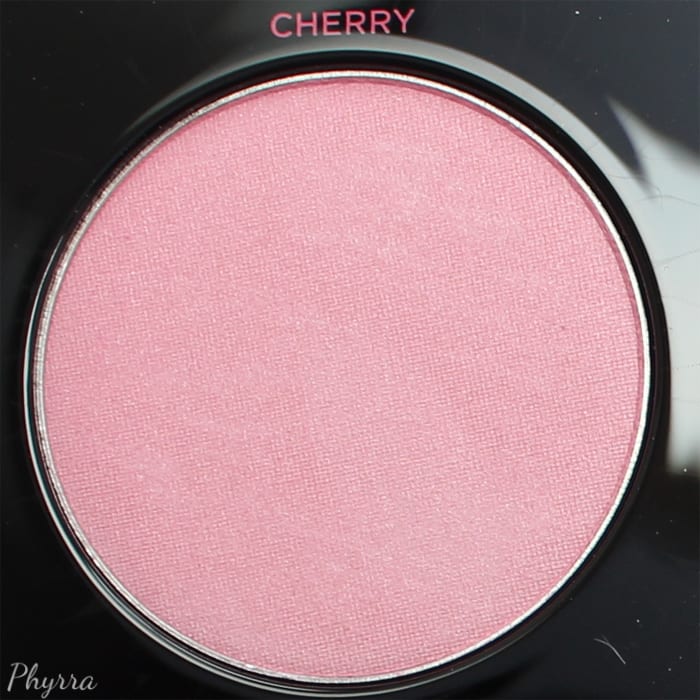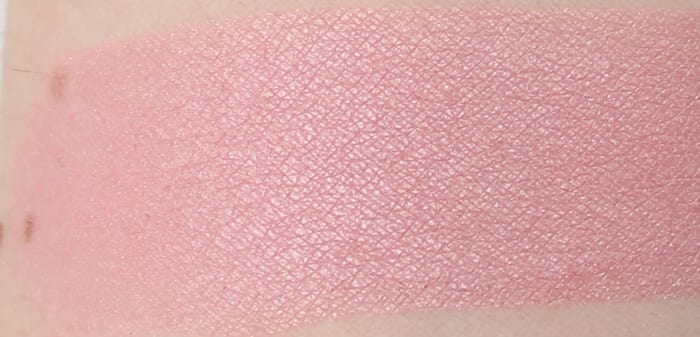 Cherry
light pink satin
This is a pretty light pink satin but I think it would go chalky on deeper skintones.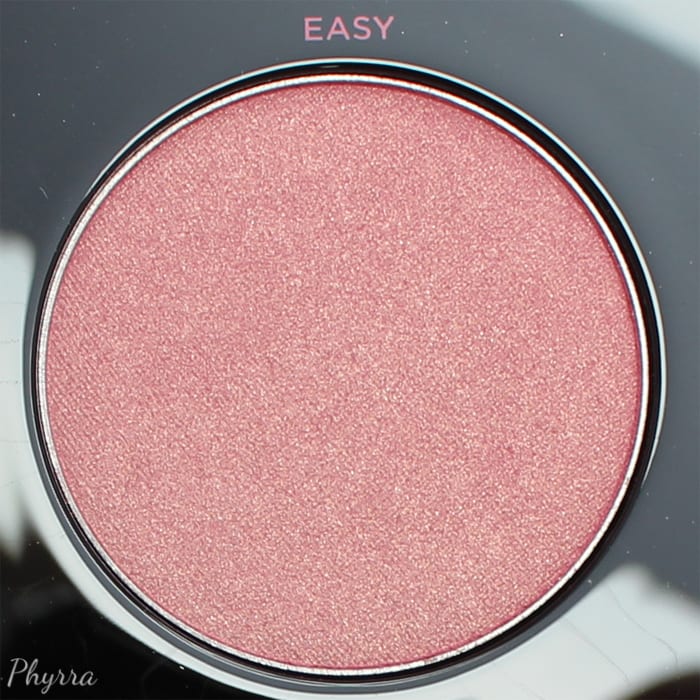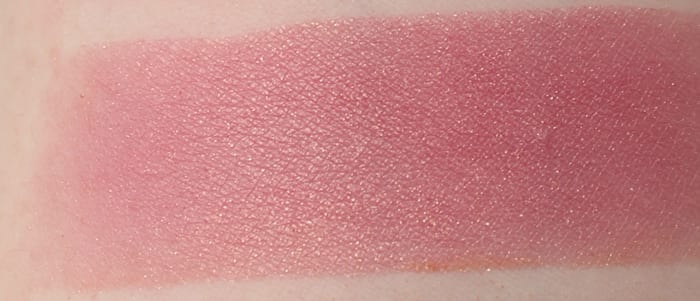 Easy
deep rose with gold shimmer
This is so pretty! It's a deep rose with a hint of mauve and golden shimmer.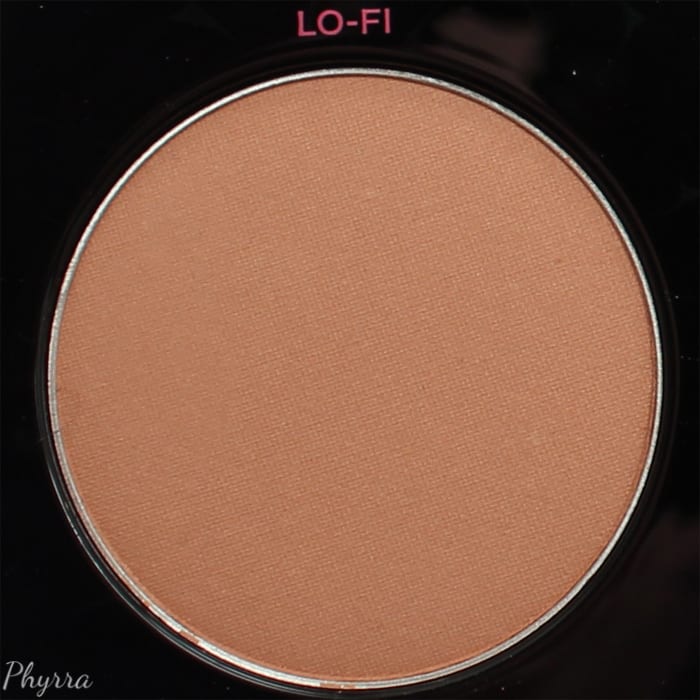 Lo-Fi
soft bronze matte
This is a medium bronze with warm, orange tones on me. It doesn't really work on me at all. I think it's supposed to be for contouring or adding warmth.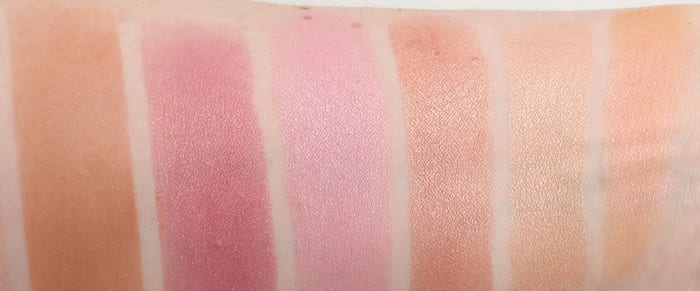 Urban Decay Gwen Stefani Lipsticks
$18 each
I swatched the lipsticks on my arm in a couple of passes and also drew a single pass next to the larger swatch.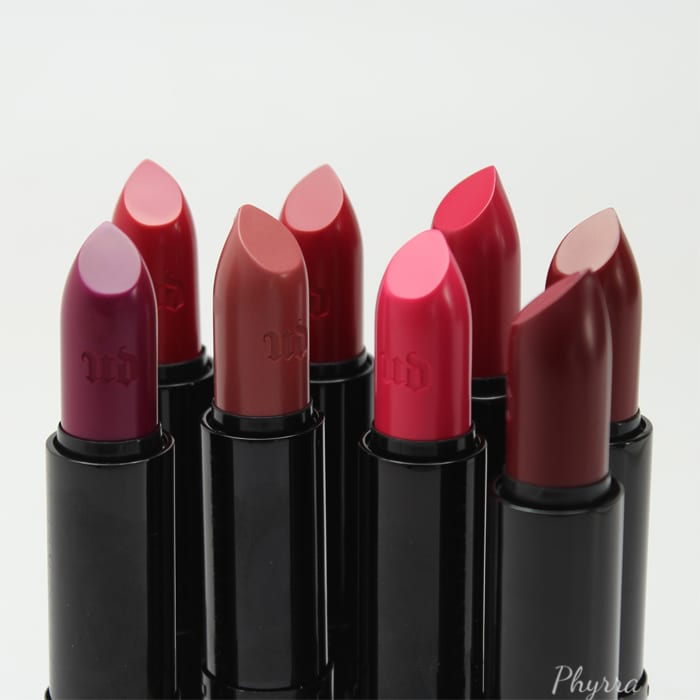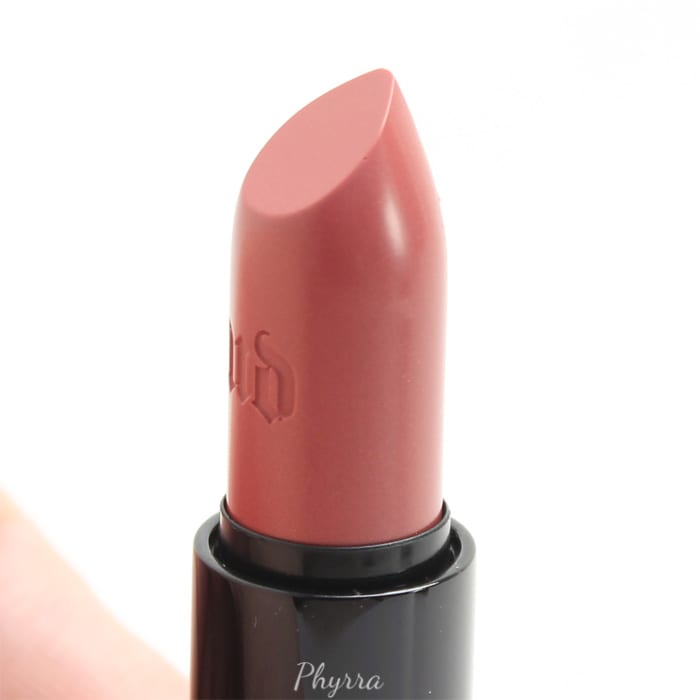 Ex-Girlfriend
sheer nude-rose with pink shimmer
This is a sheer, creamy nude rose. This is perfect if you're wearing a dark smoky eye or need an everyday neutral lip shade. I find this color flattering on  me.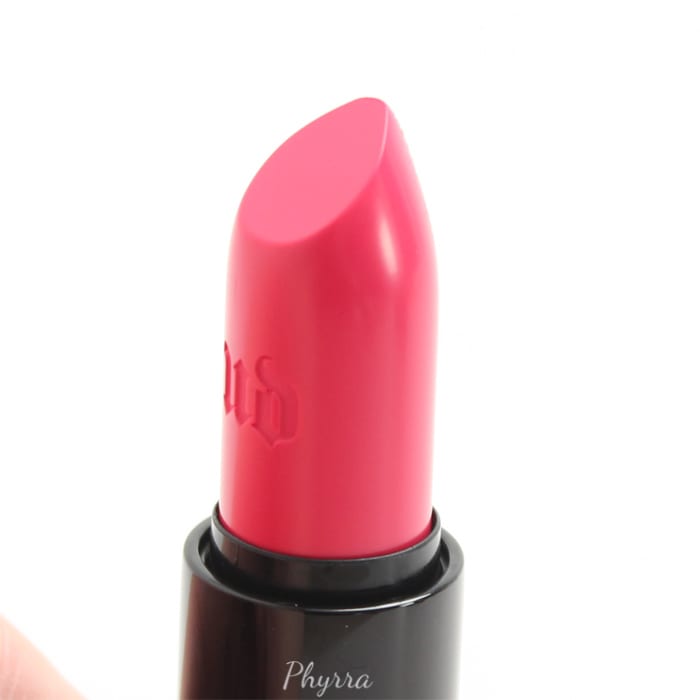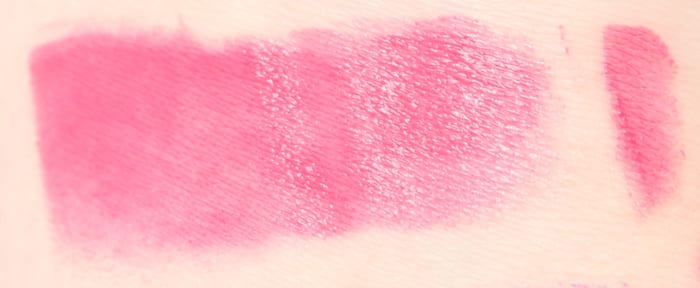 Phone Call *
sheer bright pink
Sheer, creamy bright pink.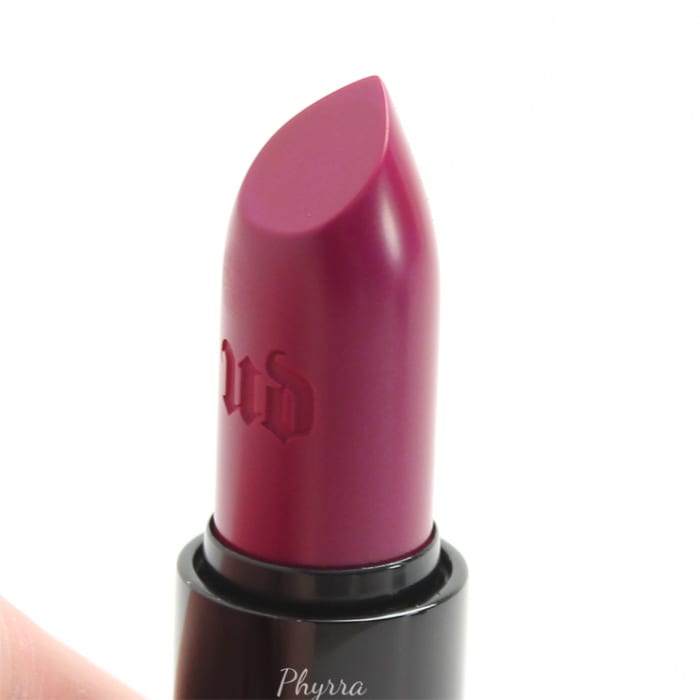 Firebird
deep fuchsia cream
Deep but bright fuchsia pink. This is my favorite of all of the lip colors, though Ex-Girlfriend is a close second.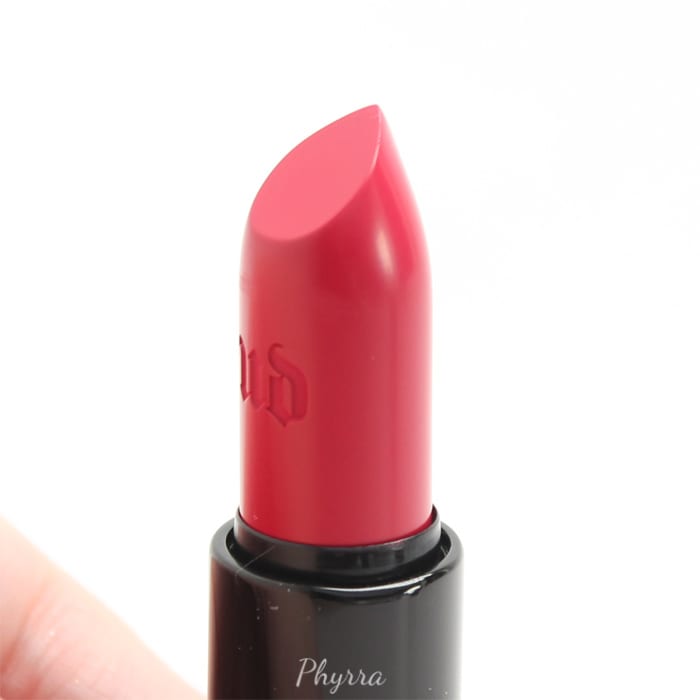 Wonderland
dark pink-red cream
Bright red with pink undertone. This is gorgeous.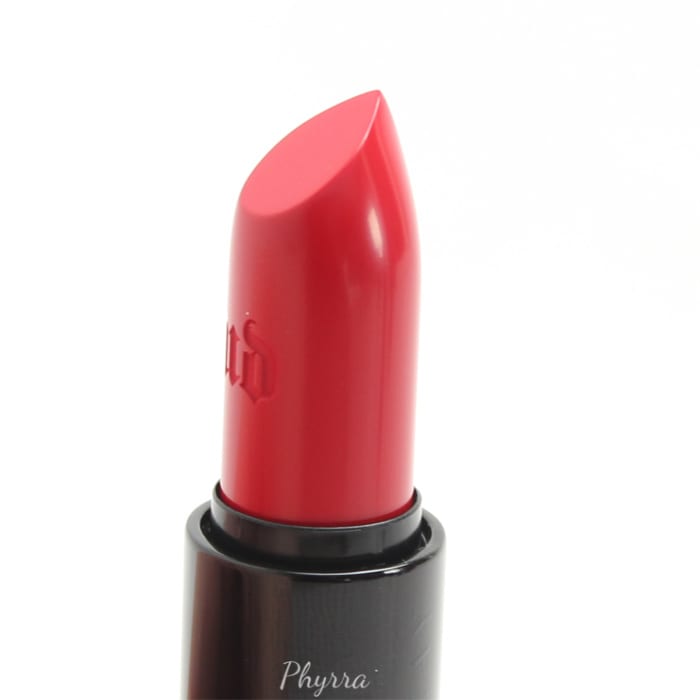 714
bright red mega matte
Bright red matte, super matte finish. Love the color.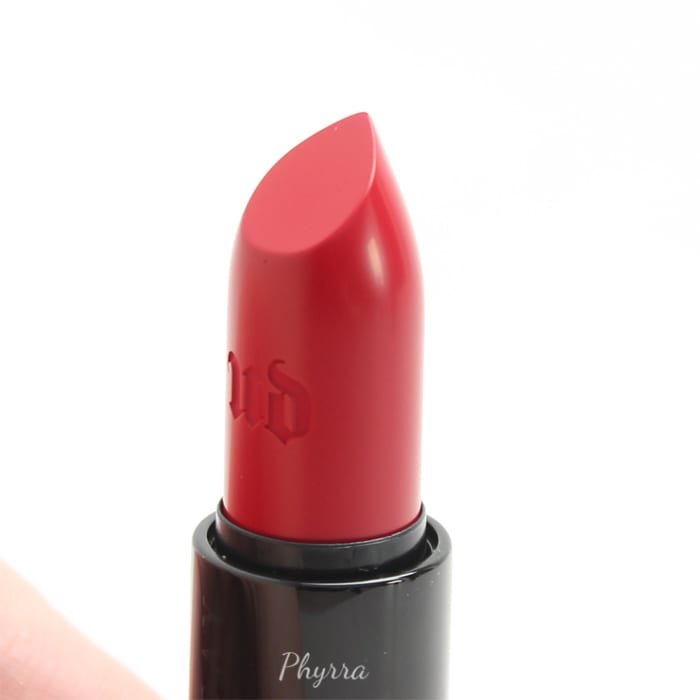 Spiderweb
satin red cream
Beautiful bright red satin matte.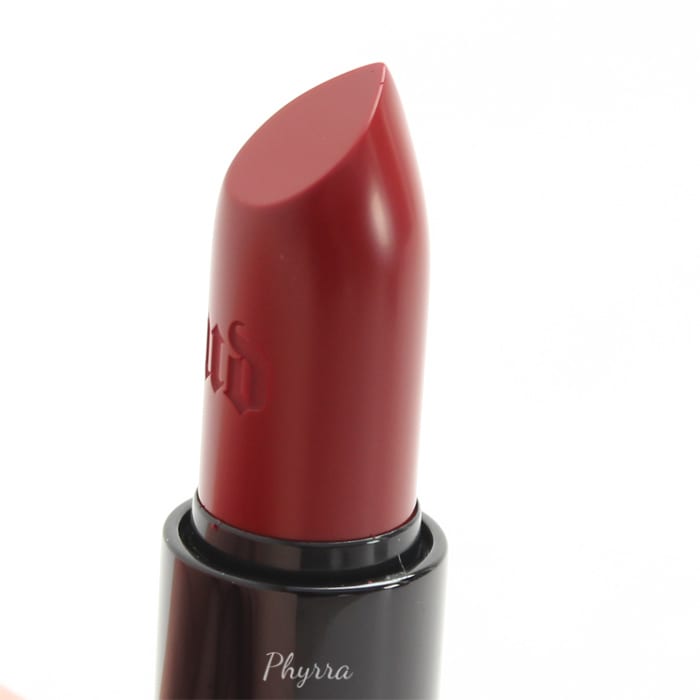 Plaid *
sheer deep berry
Semi-sheer berry satin. I'm not personally into this one.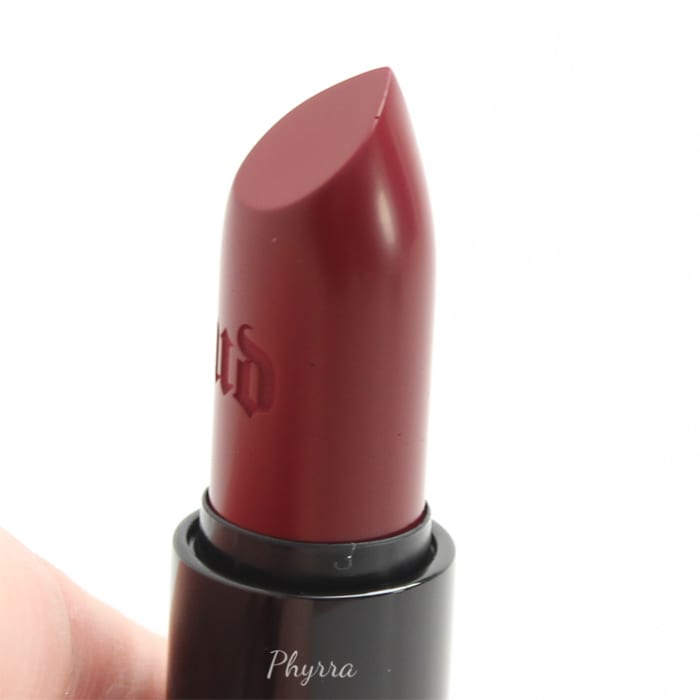 Rock Steady
deep wine red cream
Slightly deep red satin.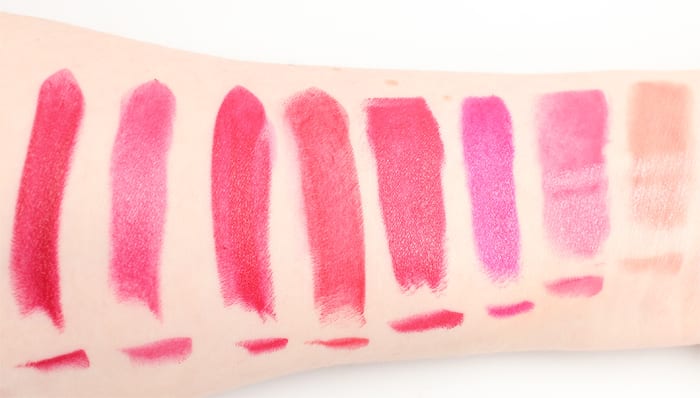 Urban Decay Gwen Stefani Lip Pencils
$20 each
I swatched the lip pencil on the left and the matching lipstick on the right.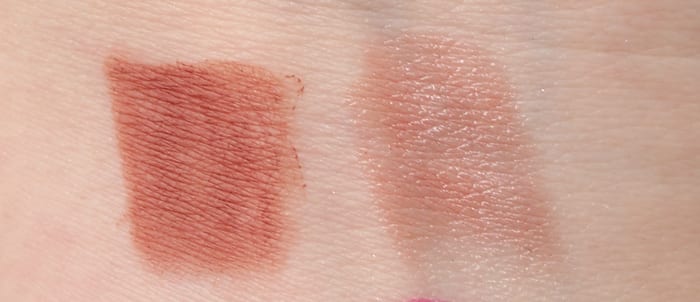 Ex-Girlfriend 
nude-rose
This is a brown with slight rosy tones to me. In the lipstick swatch you can see the subtle pink shimmer.
I think this is the first ever Urban Decay pencil to break on me! It literally broke off the entire tip. I use the UD pencils a lot (Native and Obsessed especially), so I was surprised that this happened.


Firebird
deep fuchsia-pink
Medium fuchsia pink.


Phone Call *
bright pink
Medium pink.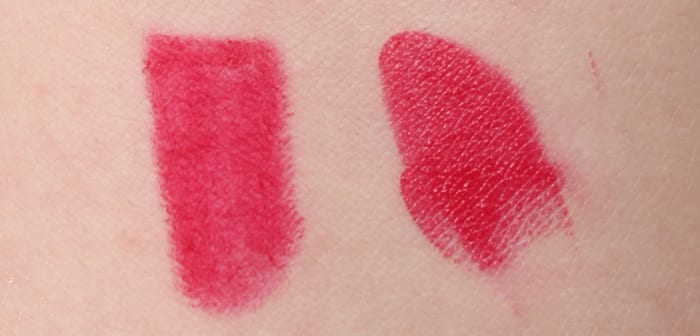 Wonderland
dark pink-red
Red with pink undertone.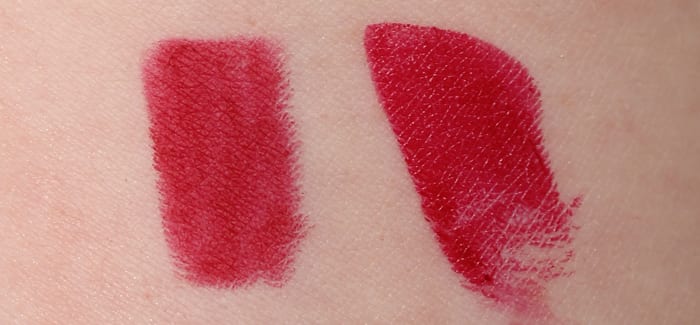 Rock Steady
blood red
Rich red.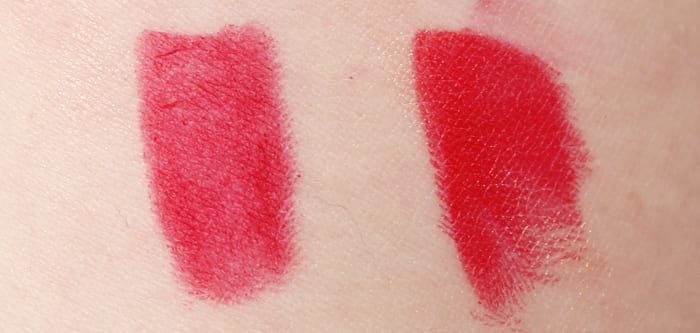 714
classic red
Bright red.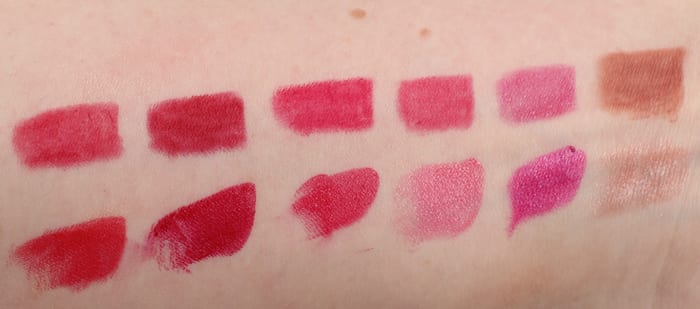 Urban Decay Gwen Stefani Brow Box
$30

Bathwater Blonde
light blonde / dark blonde
I swatched the light on the left side and dark on the right side. The center swatches are heavy and the outer swatches are light. These colors wouldn't work on me currently but would probably work well if you have lighter hair. The Brow Box is a pass for me since it doesn't work on my coloring (I prefer dark, cool tones.)
The lipsticks are pretty and I'm curious to see how they feel when worn, especially the mega matte. Ex-Girlfriend and Phone Call are super creamy / moisturizing. The colors are very Gwen, in my opinion. She wears bright reds, bright pinks, and deep reds.
I think the most exciting thing in this collection is the blush palette. I've wanted UD to make an Afterglow blush palette ever since the blushes came out because they are so fantastic. I wear them all the time. The colors in this palette were chosen by Gwen for Gwen, like everything else. I find the highlighter shade too dark to be worn as a highlighter for me (though I'll attempt it with a duofiber brush). The contour shade is too orange to be worn as a contour on me. The rest of the colors are gorgeous.
See More
What colors do you like best? Which ones are must haves?