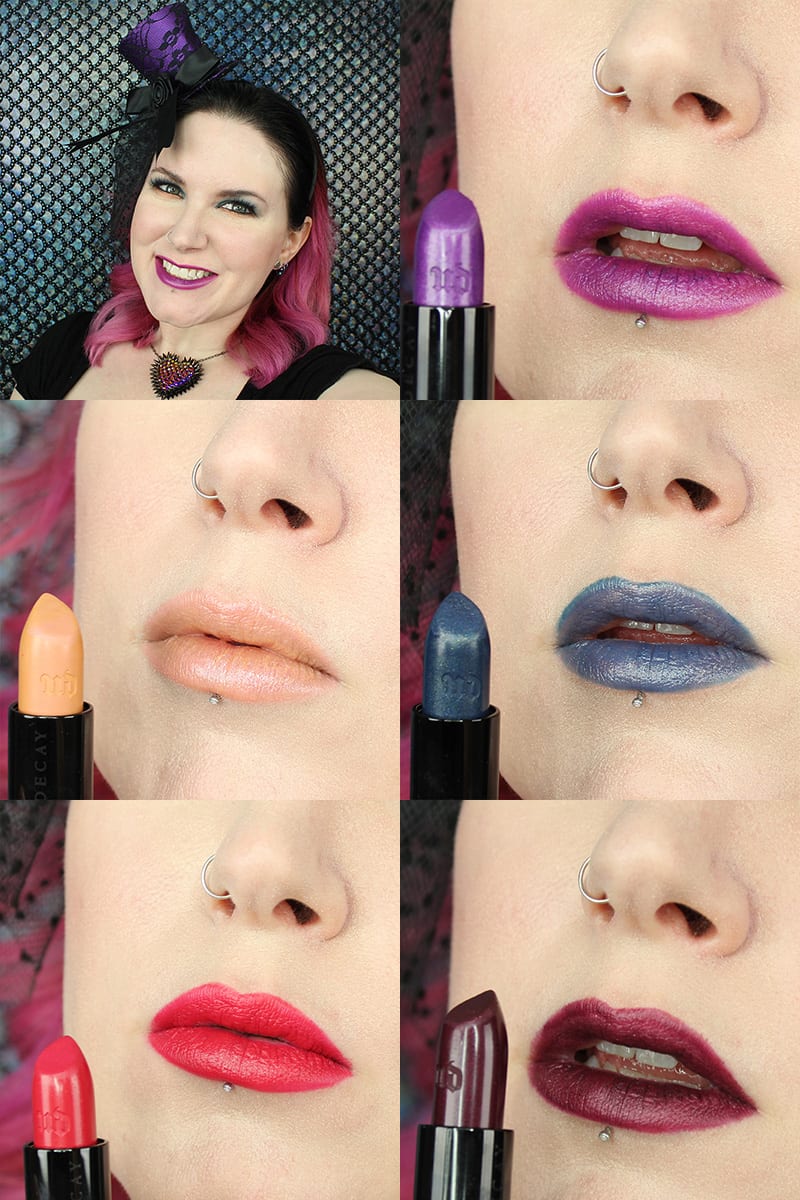 I've got swatches and looks with the Urban Decay Alice Through the Looking Glass lipsticks to share with you, all on my N0 skintone. I've also got suggestions for lip pencil pairings.
Urban Decay Alice Through the Looking Glass Lipsticks
PR sample.
This collection launches May 1, 2016 on Urban Decay's website and then it will launch later at Sephora, Ulta, Macy's and Beauty.com. It's Limited Edition and will likely sell out fast. See the Alice Through the Looking Glass Eyeshadow Palette.
My Urban Decay Alice Through the Looking Glass Video discussing the palette and lipsticks is live!
Price
$18 each
Where to Buy
UrbanDecay.com, Ulta, Sephora, Macys, Beauty.com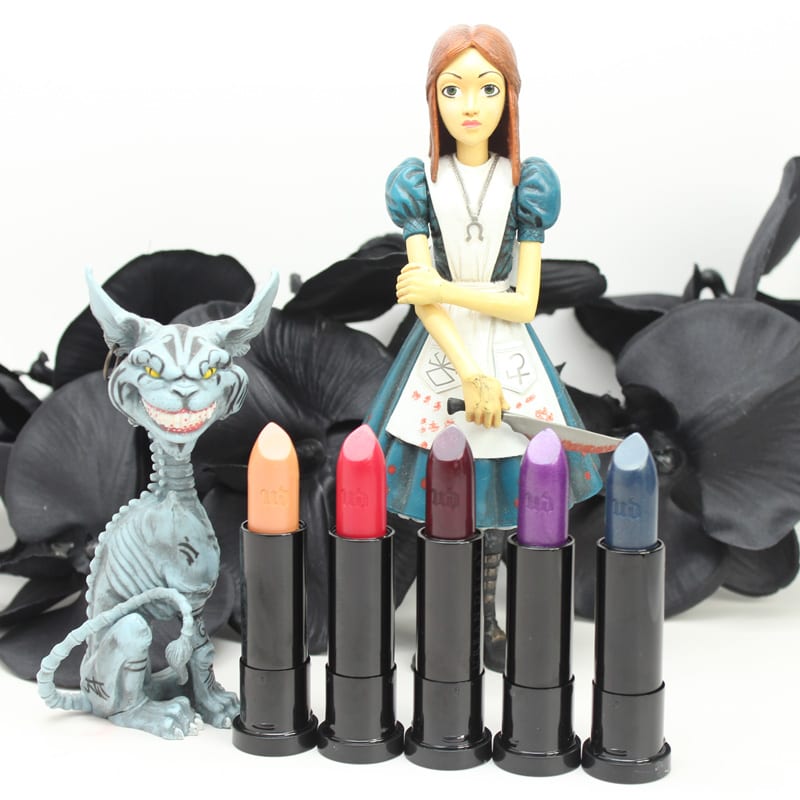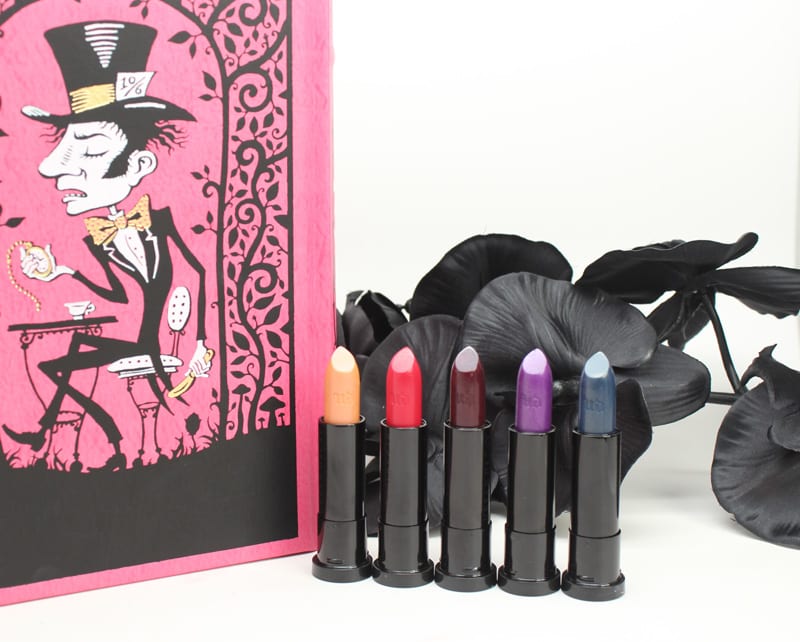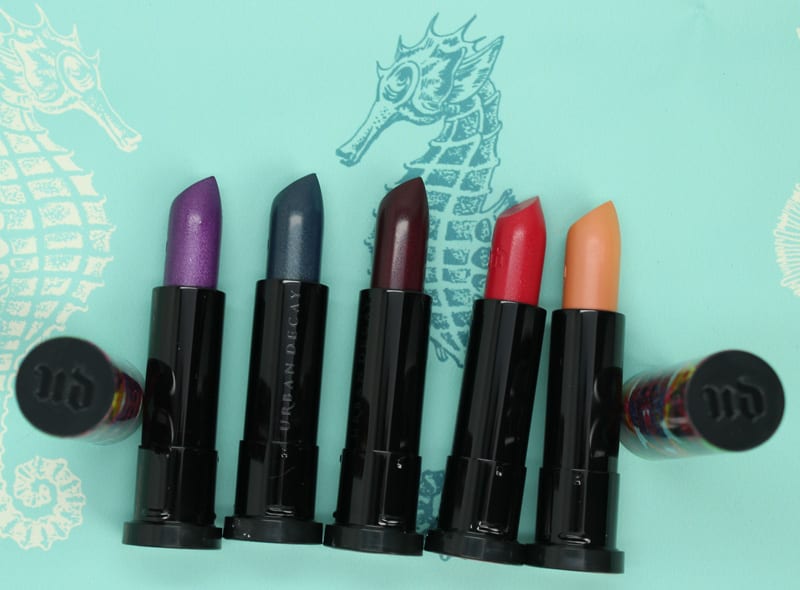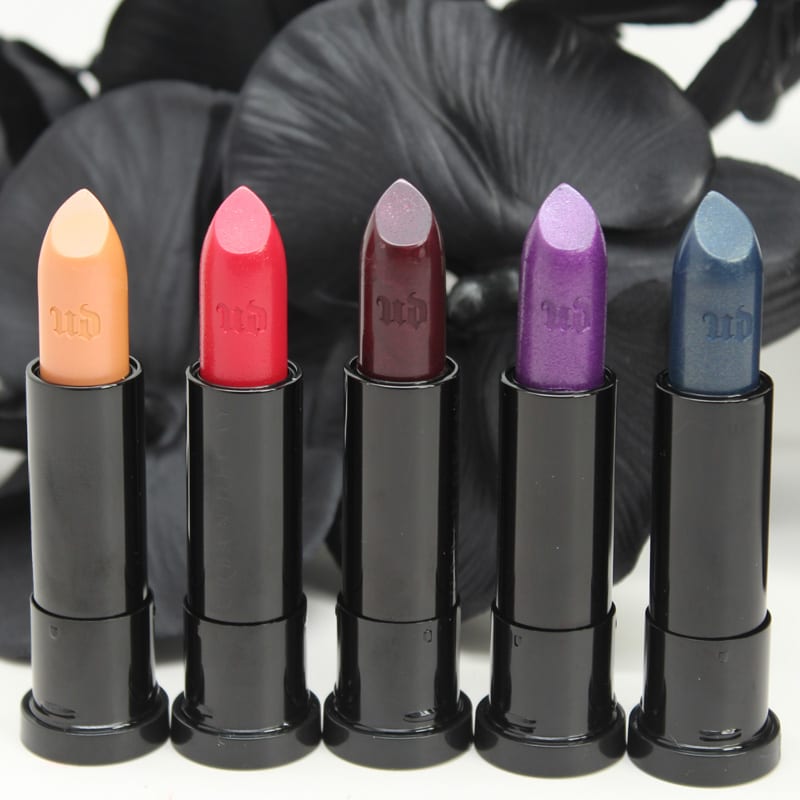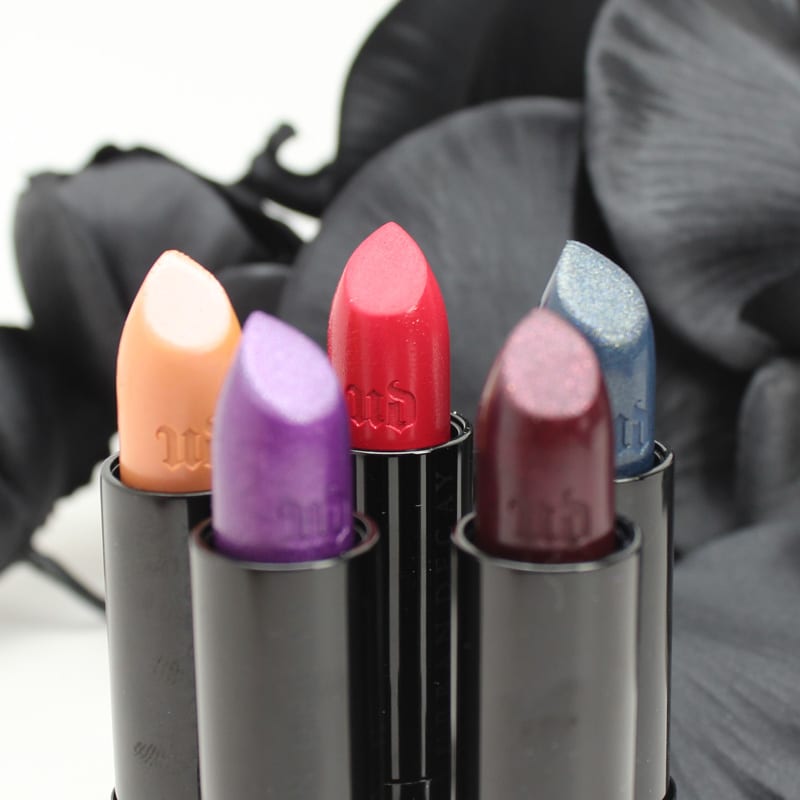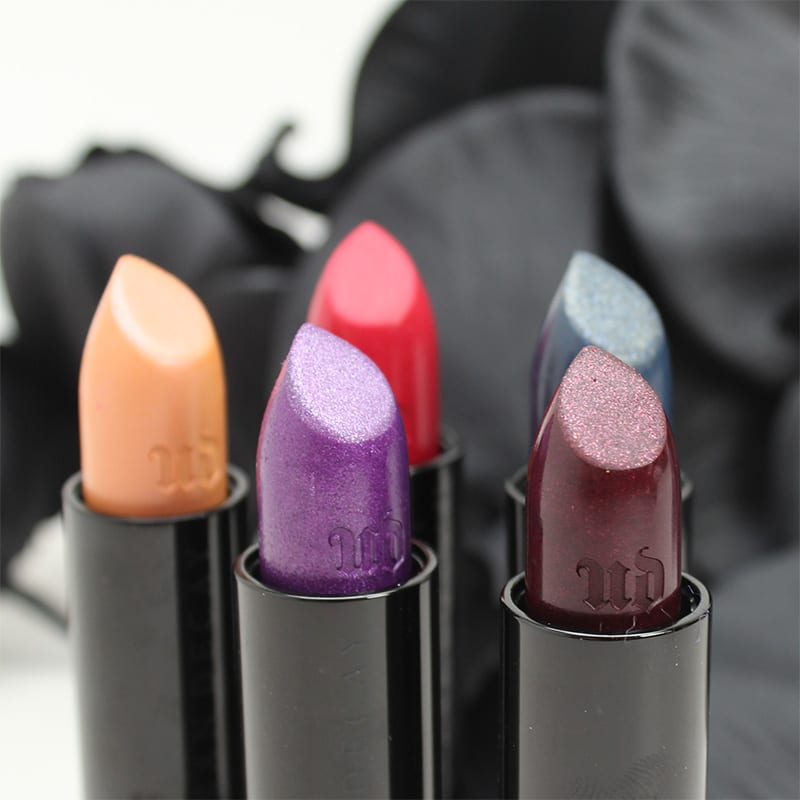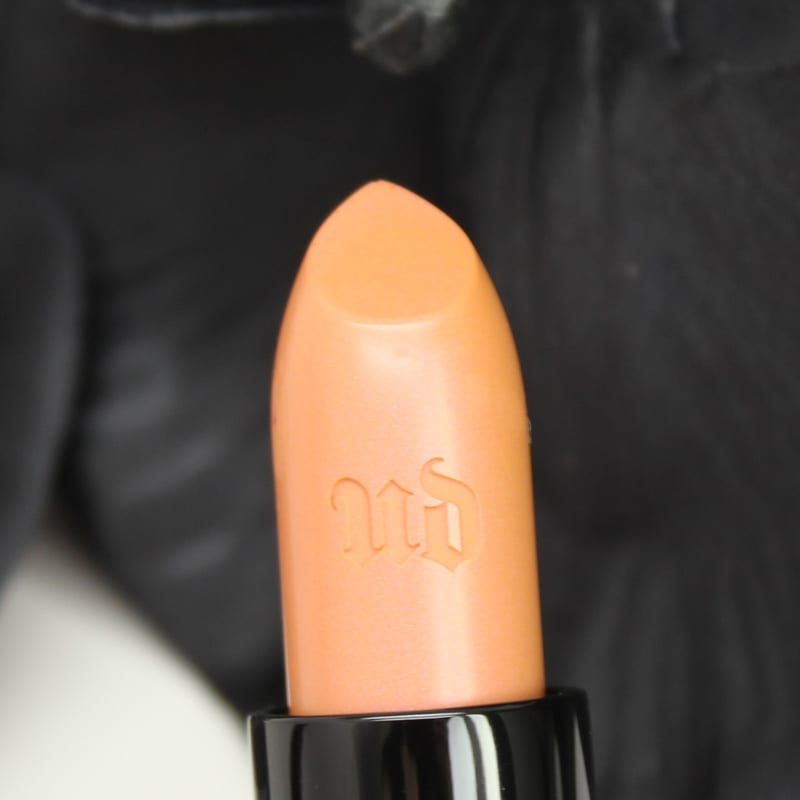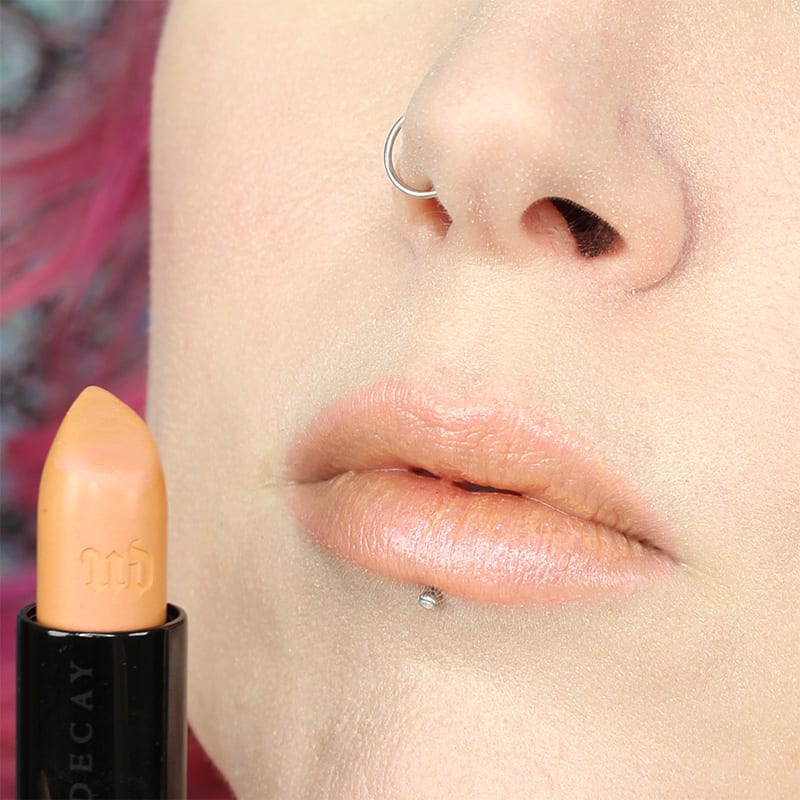 Alice
sheer nude with pink shift
I applied 3 swipes for the hand swatch. It's a light peachy yellow nude with pink shift.  I was surprised by how much I liked this one on me. The peachy nude shade really works nicely with my pale skin in  my opinion. I thought it was going to be too pale to be flattering on me. For the lip swatch I just outlined the lip line with Urban Decay Native pencil. I did not fill in my lips. I recommend UD Native Pencil.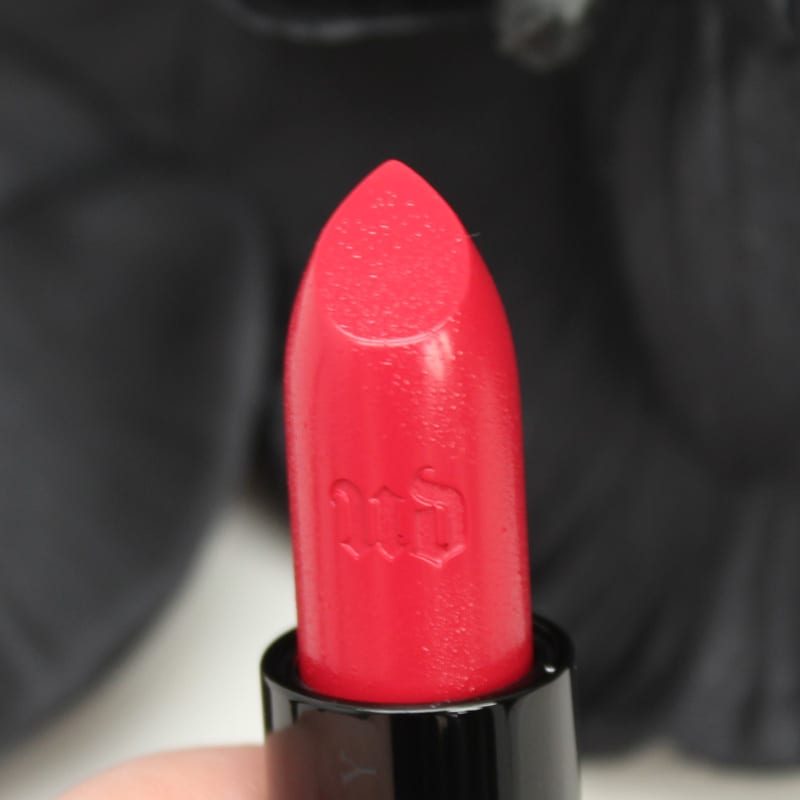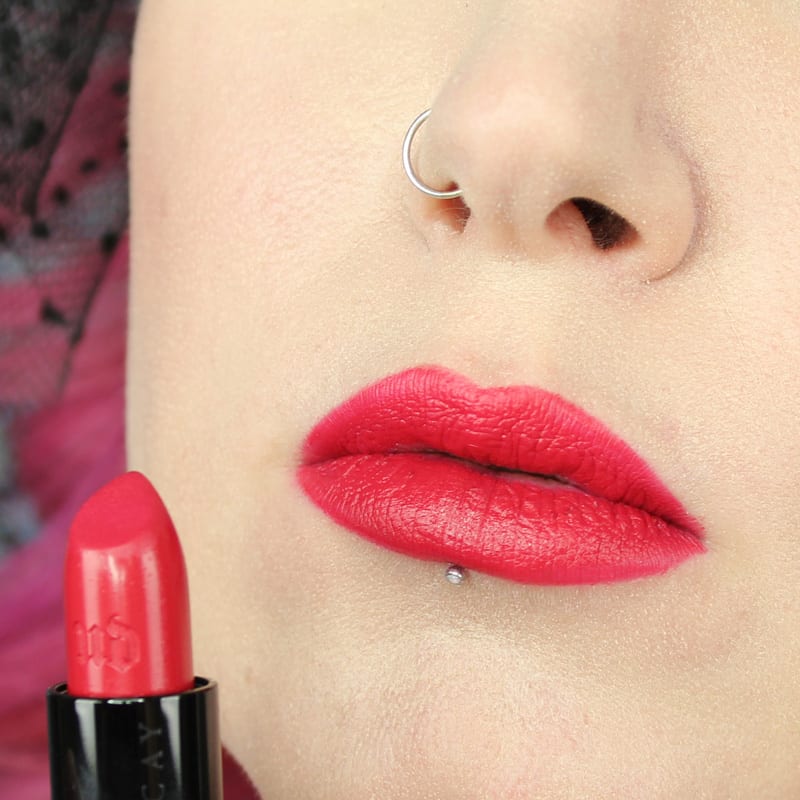 Iracebeth
bright red matte
It's a gorgeous, super pigmented bright red matte. One swipe for my hand. I used UD 714 to outline my lips. Any bright red lip pencil will do but 714 is especially gorgeous.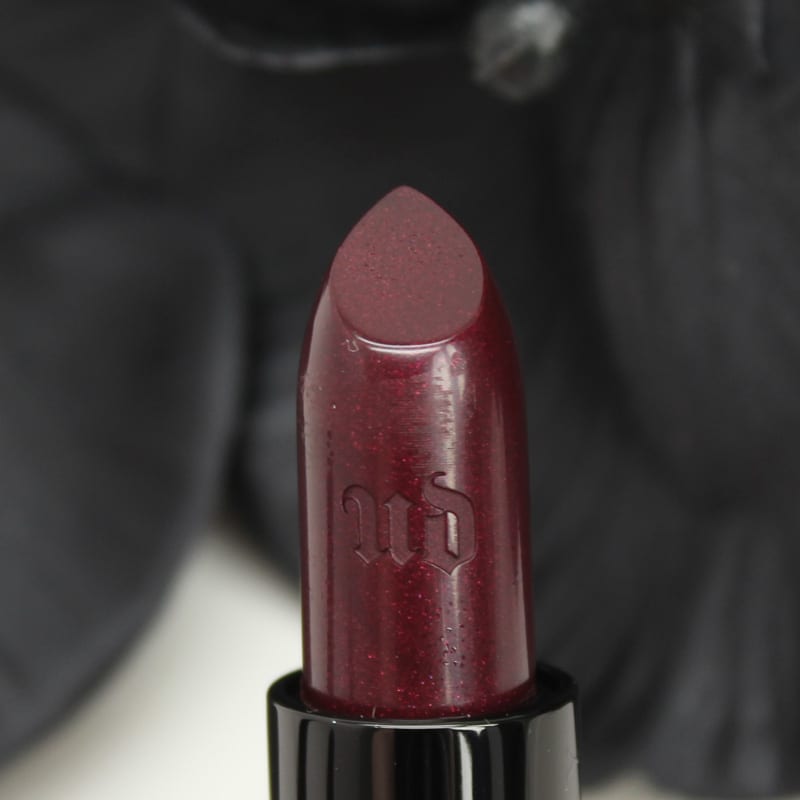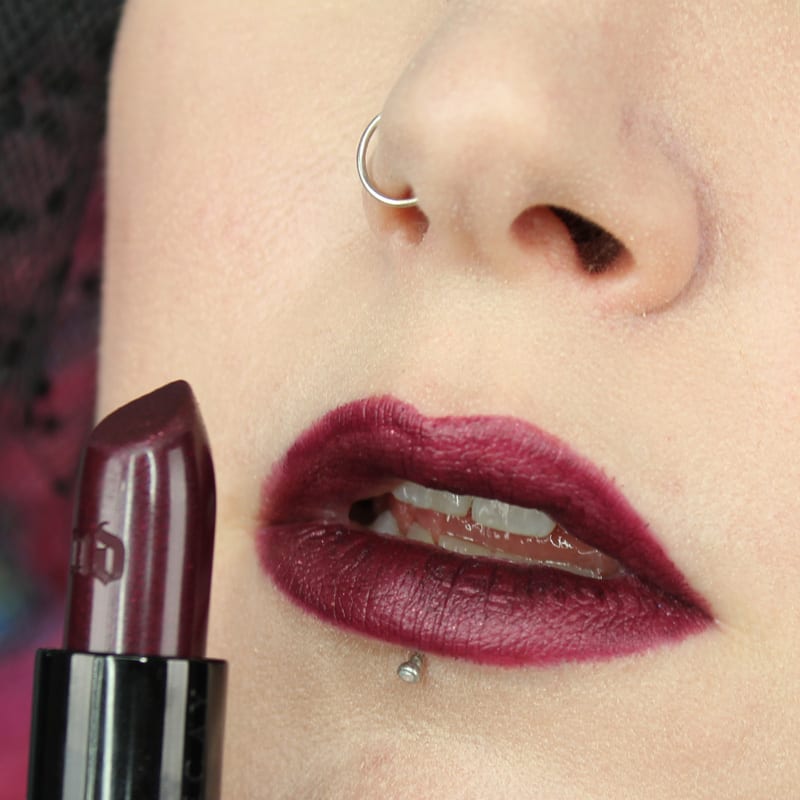 Mirana
matte berry with tonal shimmer
I applied 1.5 swipes on my hand for this one. It's a deep burgundy wine that leans purple. Reminds me of the inside of a blueberry. I applied OCC Black Dahlia to outline my lips. I would absolutely recommend filling in all the way for this one. OCC Black Dahlia is a perfect match.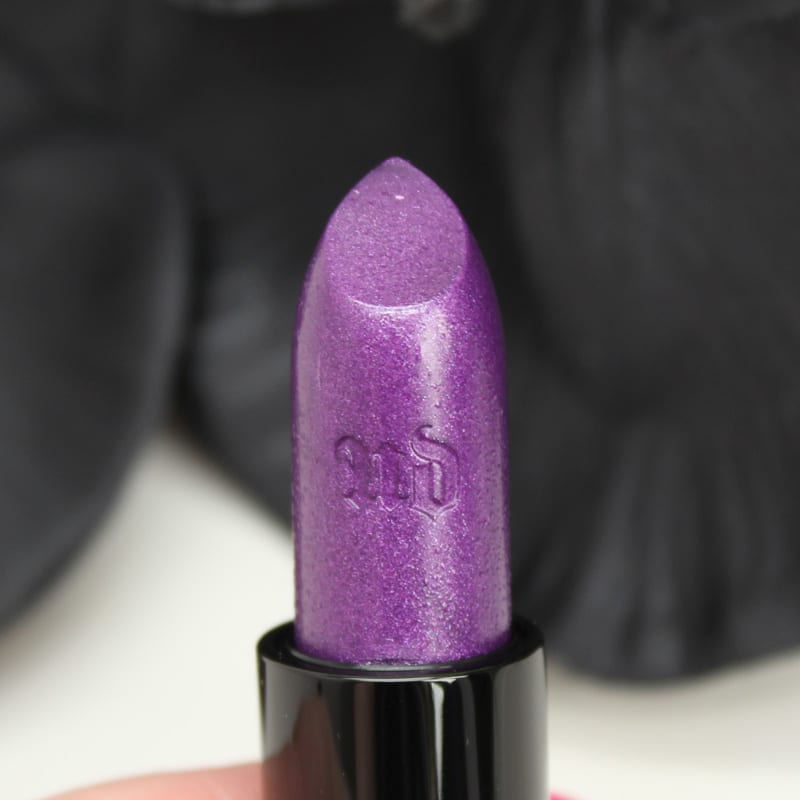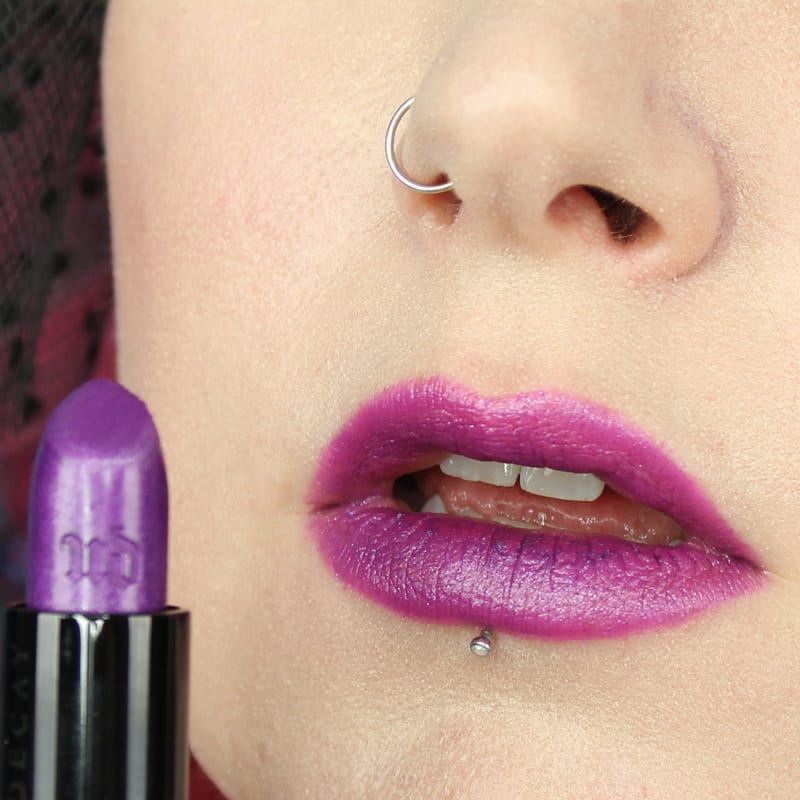 Mad Hatter
bright purple shimmer
I applied 2 swipes on my hand for this one. It's a bright violet purple with pink undertones. I LOVE THIS COLOR OMG! I used OCC Hoochie pencil to outline the lips. You could also use UD Bittersweet, OCC Black Dahlia, or try a darker shade like OCC Tarred.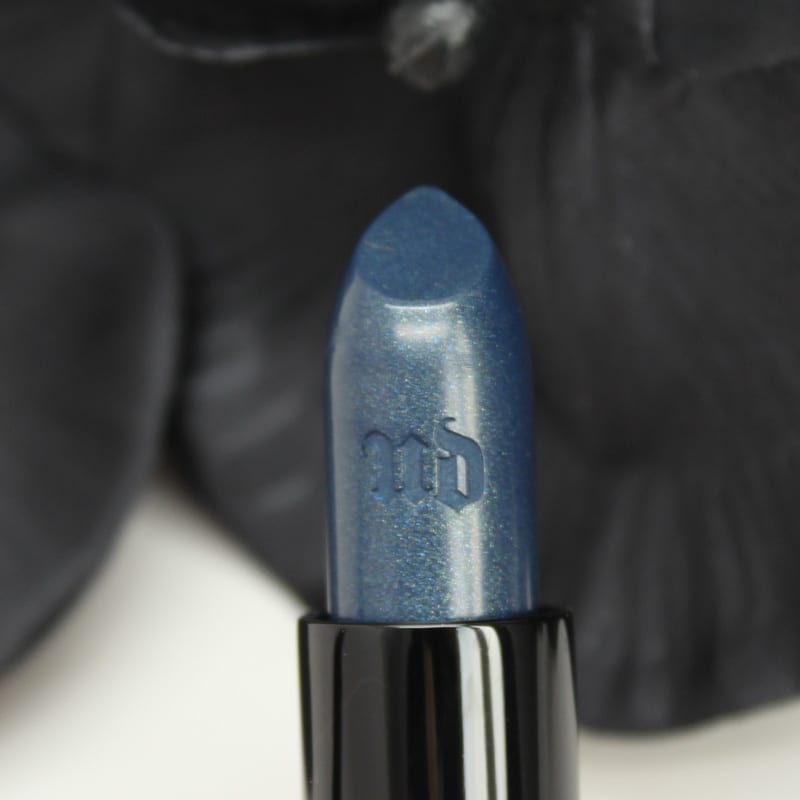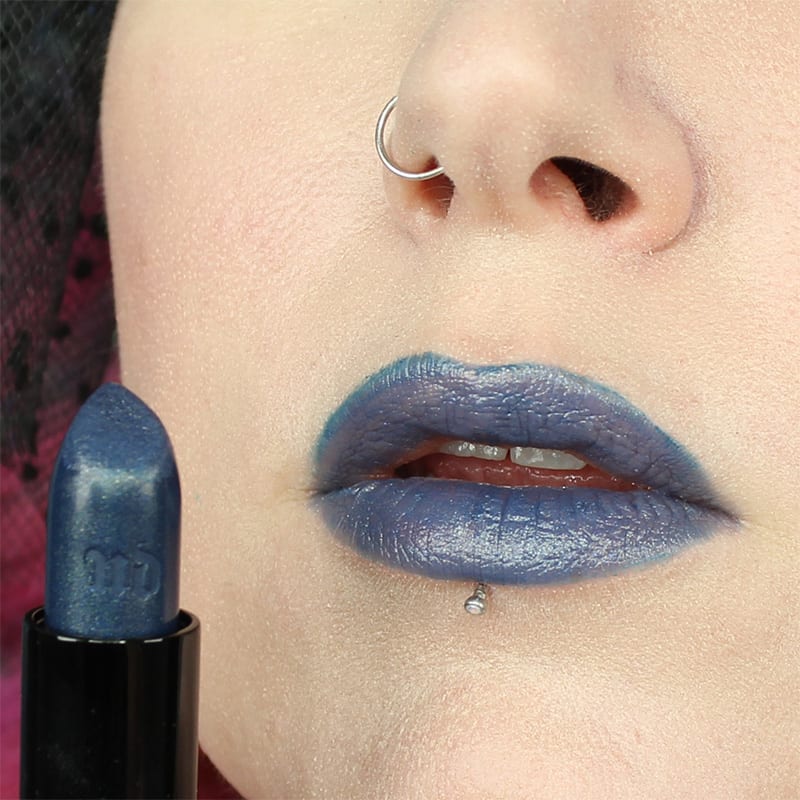 Time
gunmetal-navy with silver shimmer
I did 2.5 swipes on my hand for this one. To me it's a semi-sheer navy blue. I think it sort of looks sheer because of the gunmetal quality. For the lipswatch I outlined my lips with Urban Decay Mainline (an eyeliner). I recommend a color like OCC Sebastian or Colour Pop Petit Four.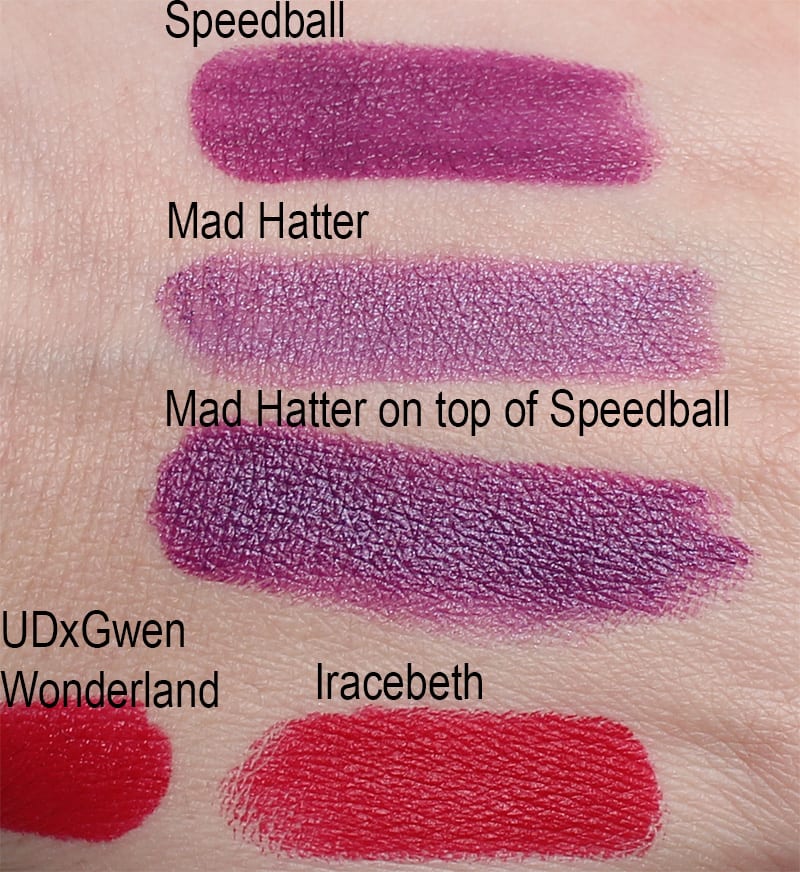 I did some comparison swatches of Urban Decay Speedball to Mad Hatter. I also tried layering Mad Hatter on top of Speedball. Love how that looks. I swatched Urban Decay UDxGwen Wonderland lipstick next to Iracebeth as they looked similar to me, but I think Iracebeth is more matte.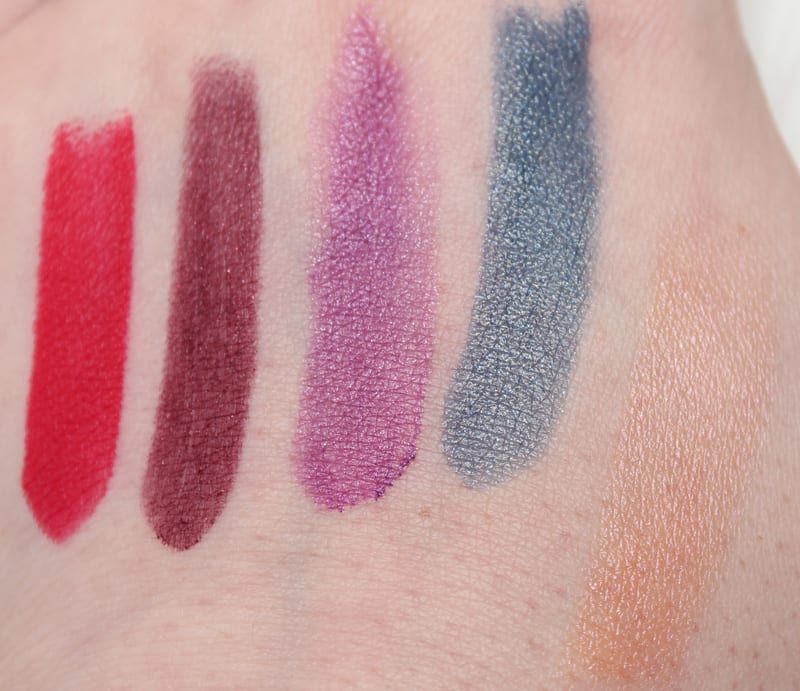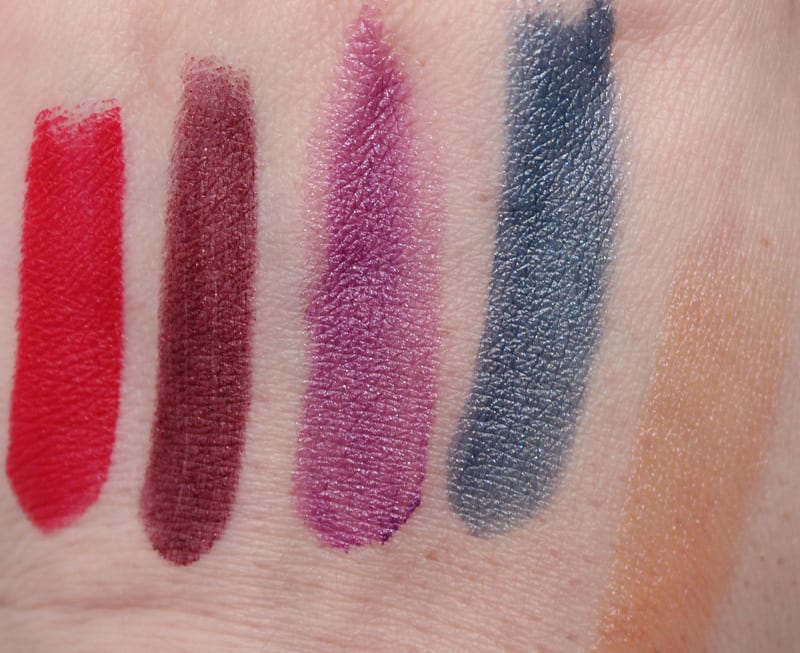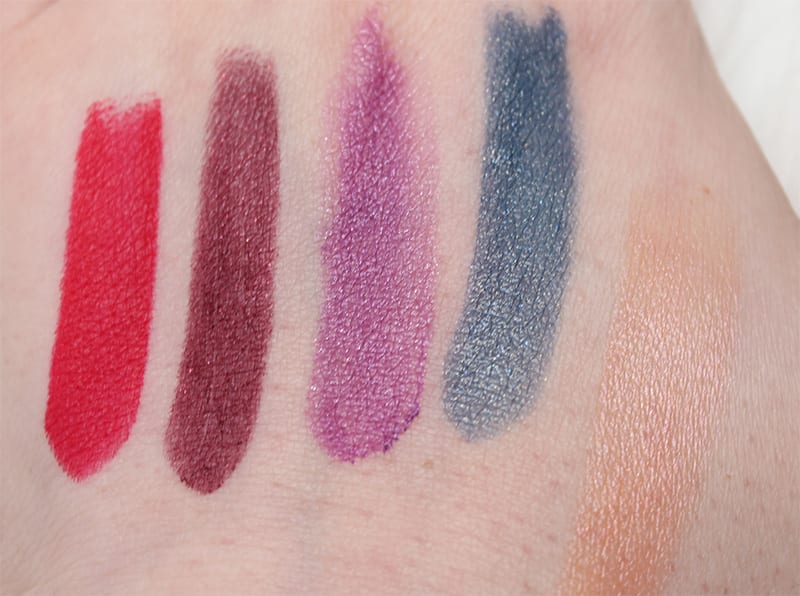 Trying to capture the shimmer in the lipsticks. You can see the pink in Alice here.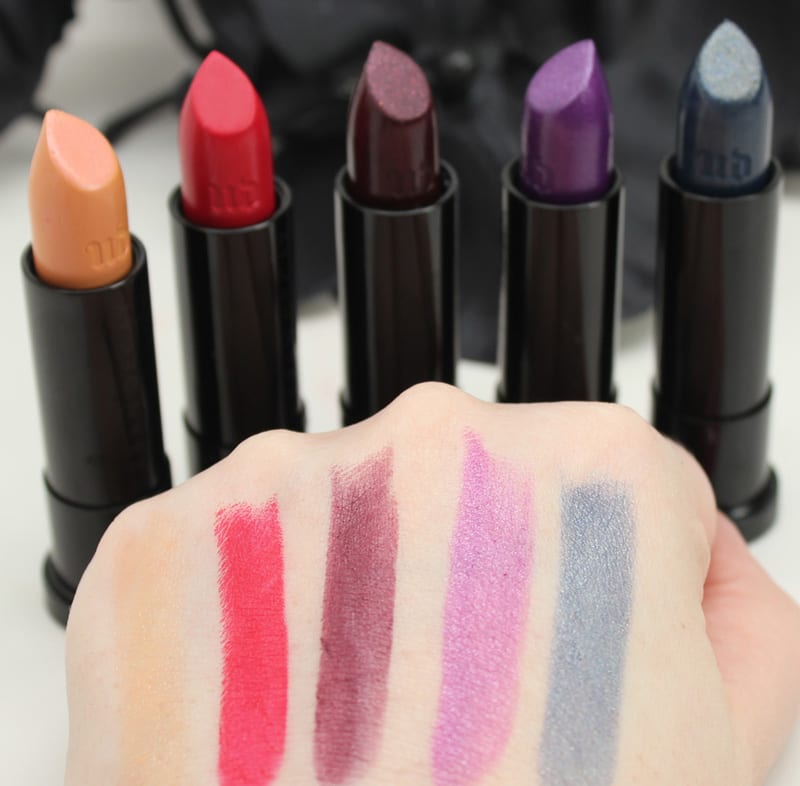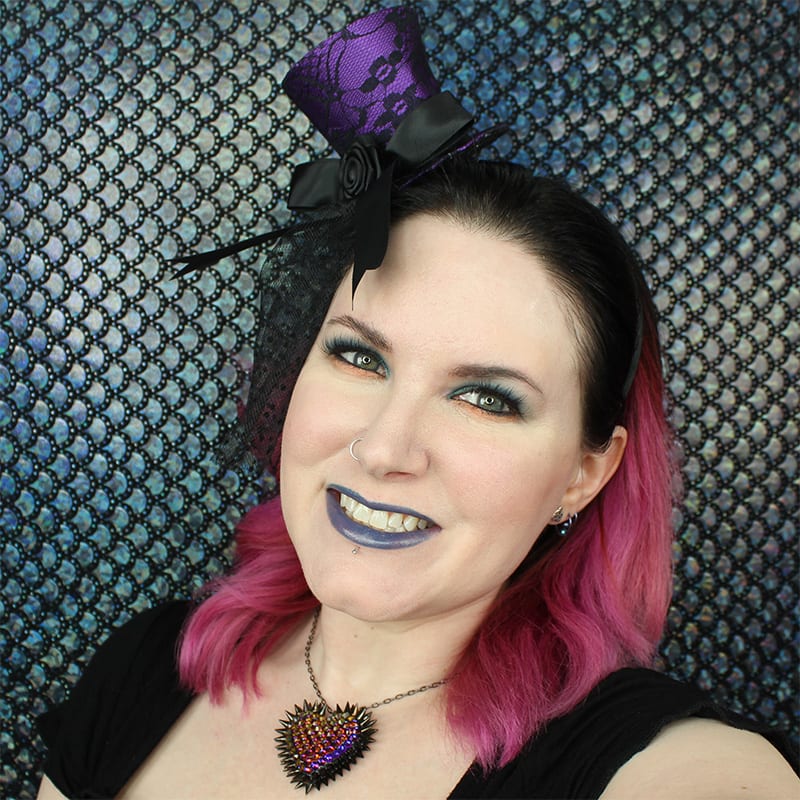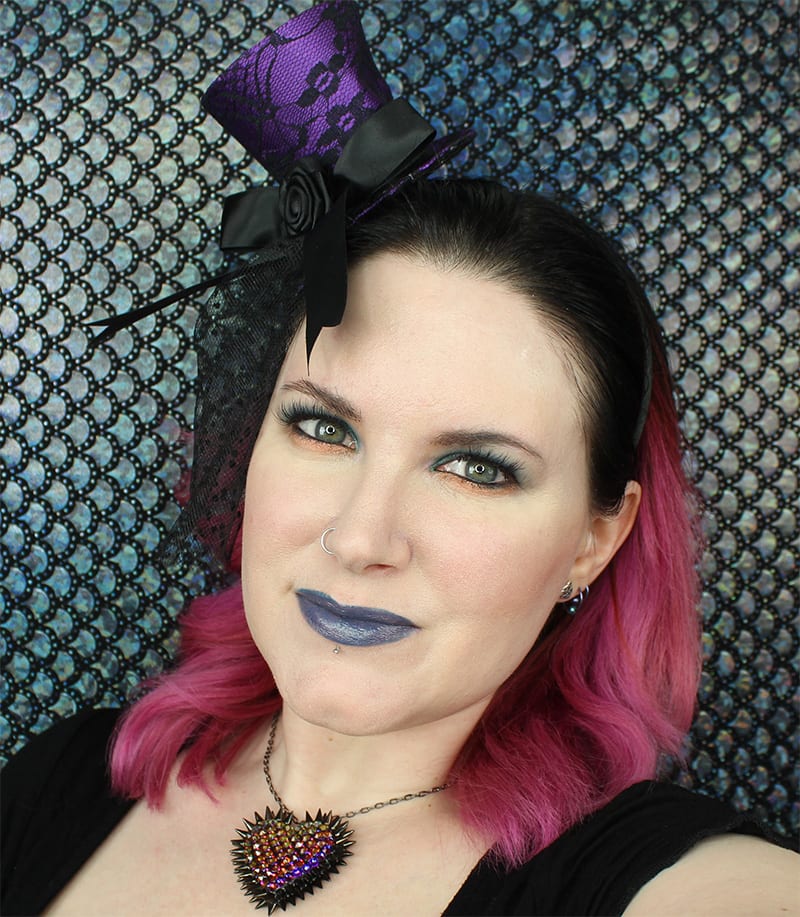 Wearing Time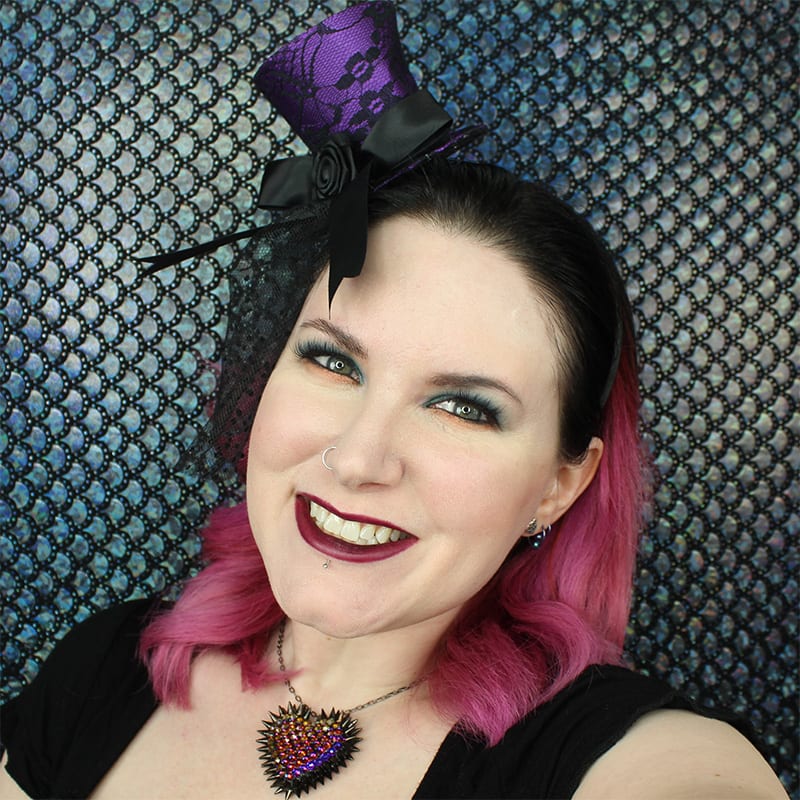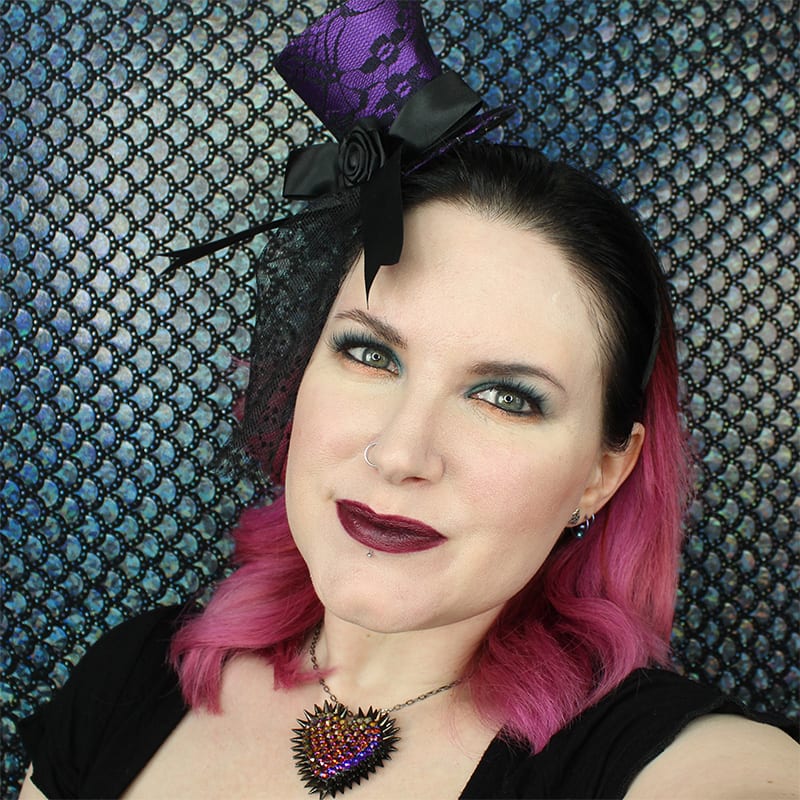 Wearing Mirana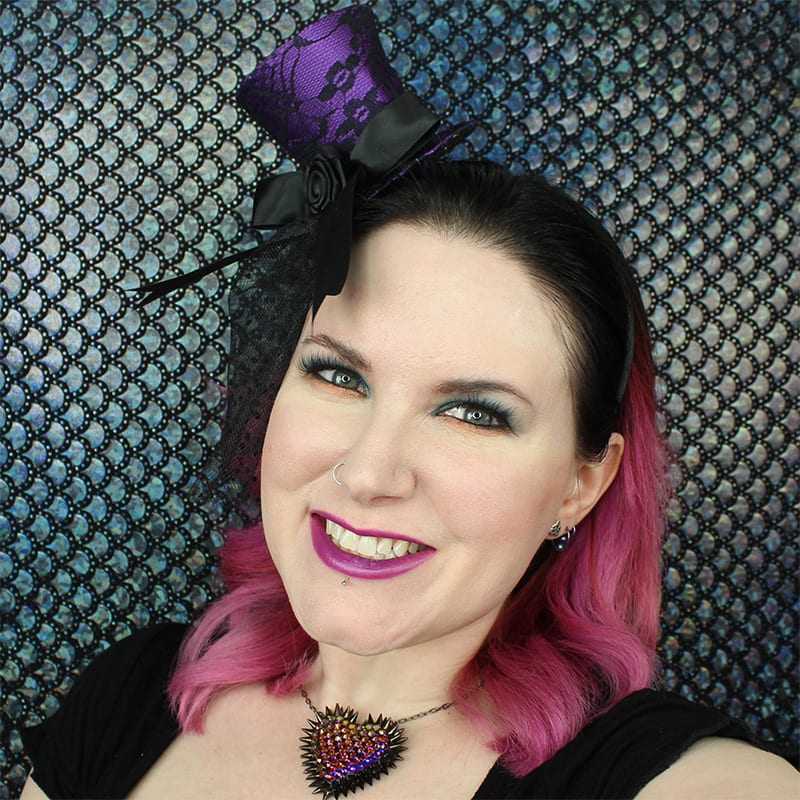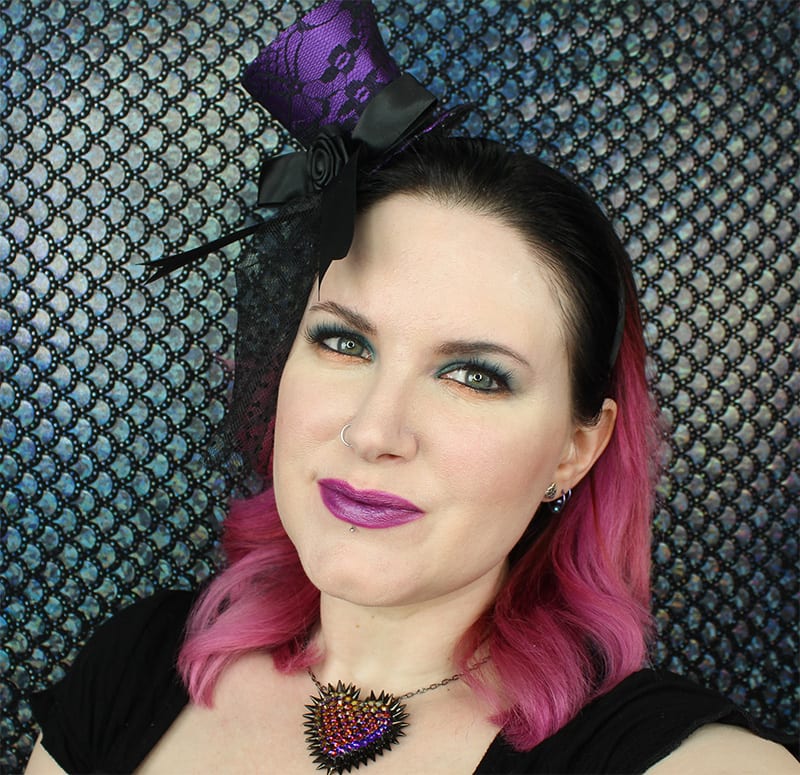 Wearing Mad Hatter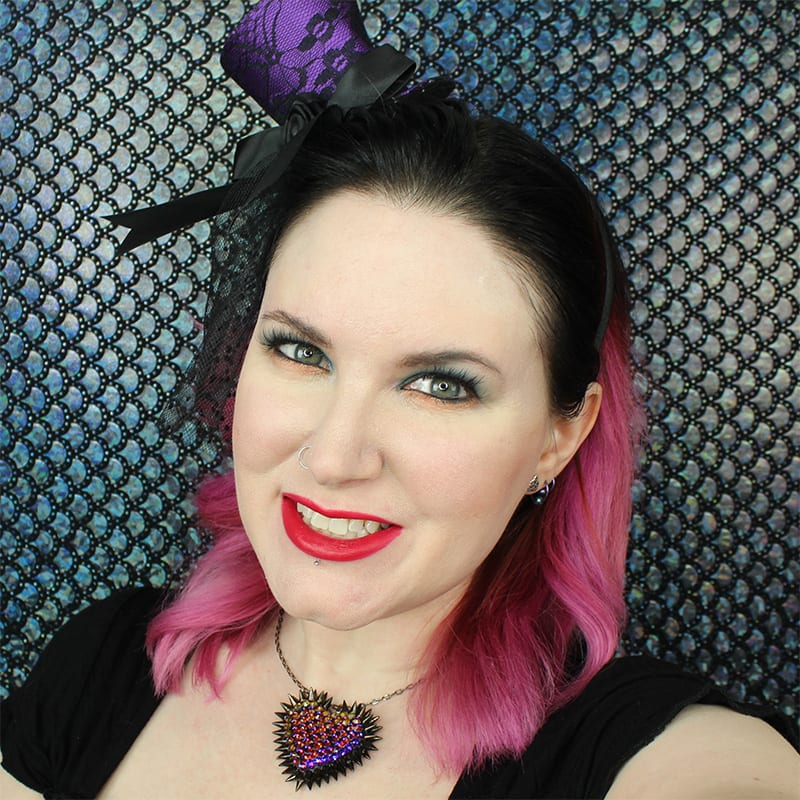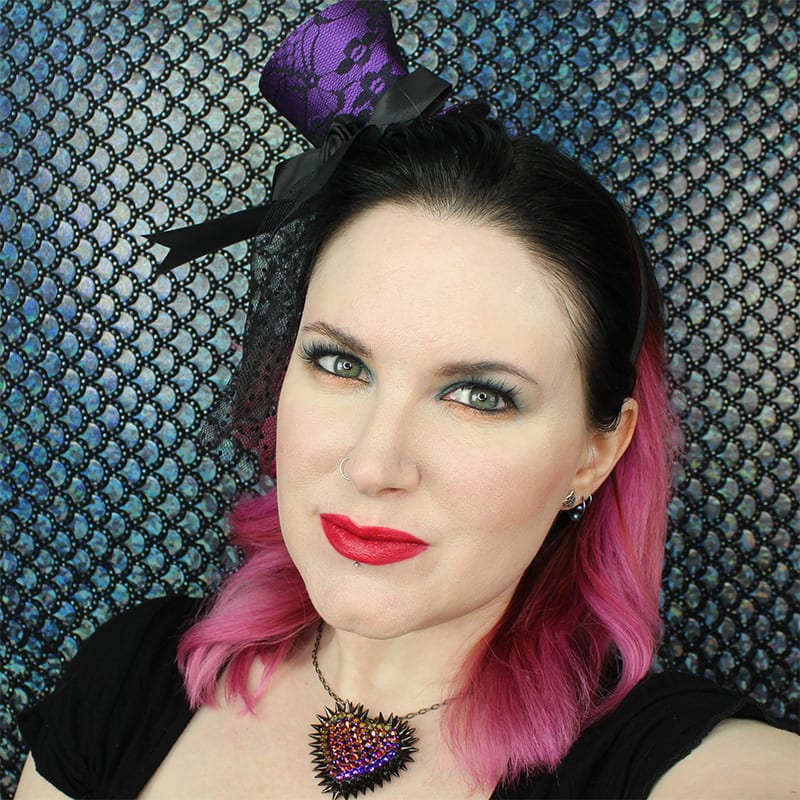 Wearing Iracebeth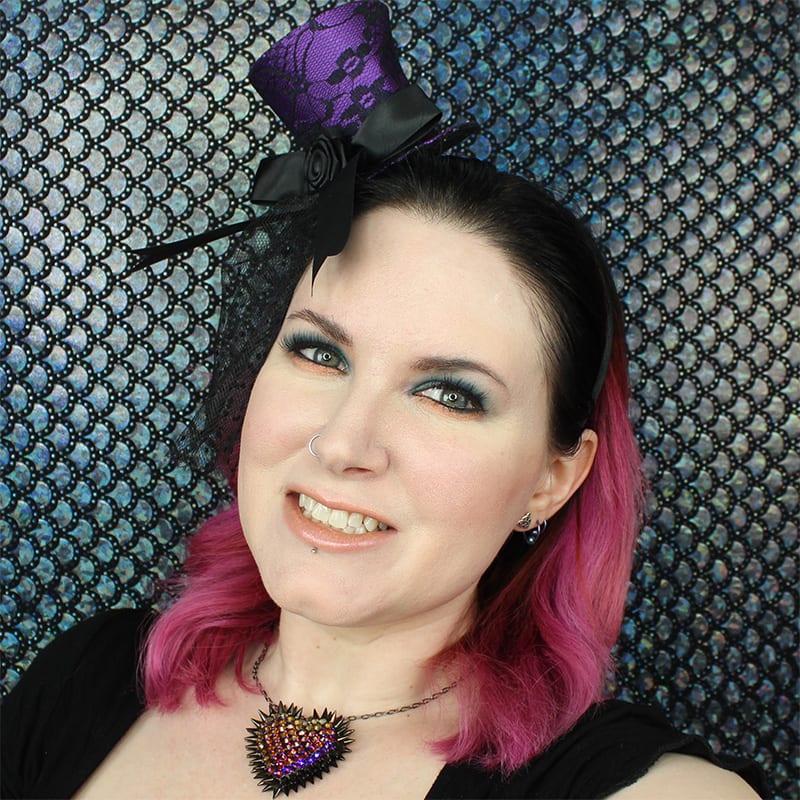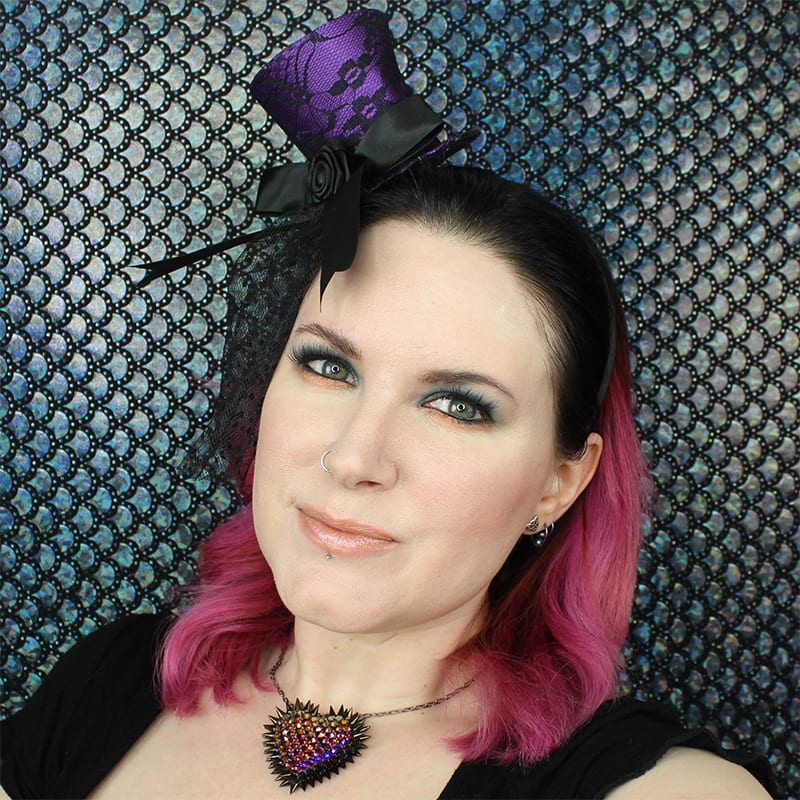 Wearing Alice
Not surprisingly, I love all the Urban Decay Alice Through the Looking Glass Lipsticks. To me the formula is moisturizing and comfortable to wear.
The only thing I don't like about them is the packaging. It's like the UDxGwen packaging. So while the print is pretty and psychedelic, it just feels less substantial than the original Revolution Lipstick packaging.
What do you think of the lipsticks? Which is your favorite?
More to See
Last Updated on