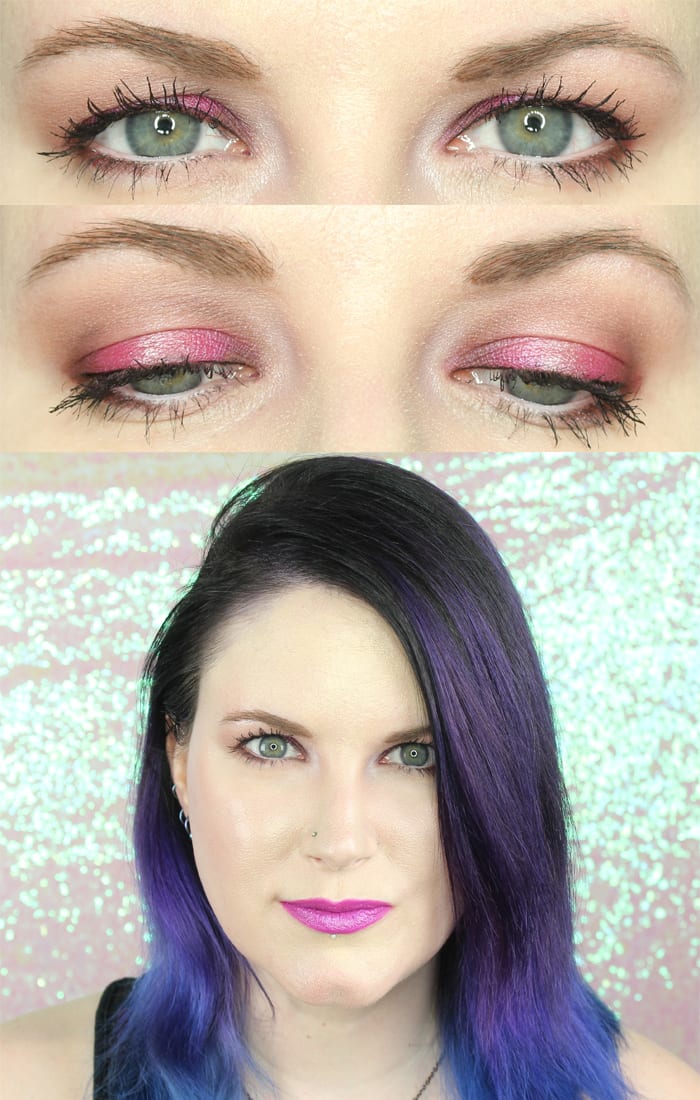 Happy Teal Thursday! Today I've got a Too Faced Totally Fetch tutorial for you featuring the new Too Faced Chocolate Bon Bons palette. This look was sort of inspired by a recent tutorial of Cora's from Vintage or Tacky. By the way, this is a picture heavy post. I bought some new lights and backdrops and wanted to test things out.
Too Faced Totally Fetch Tutorial
My hair was in need of a color touch up so I hit my oVertone hair masks. I used Extreme Purple on the roots and upper part of my hair. I mixed Extreme Purple with Vibrant Pink together for the middle part of my hair. For the tips I used Extreme Teal. I left this on for about 20 minutes. I should have flat ironed my hair. However, I've been avoiding the heat and I let my hair air dry, so it had a very teeny tiny amount of wave to it.
This post contains a mix of press samples and products purchased by me.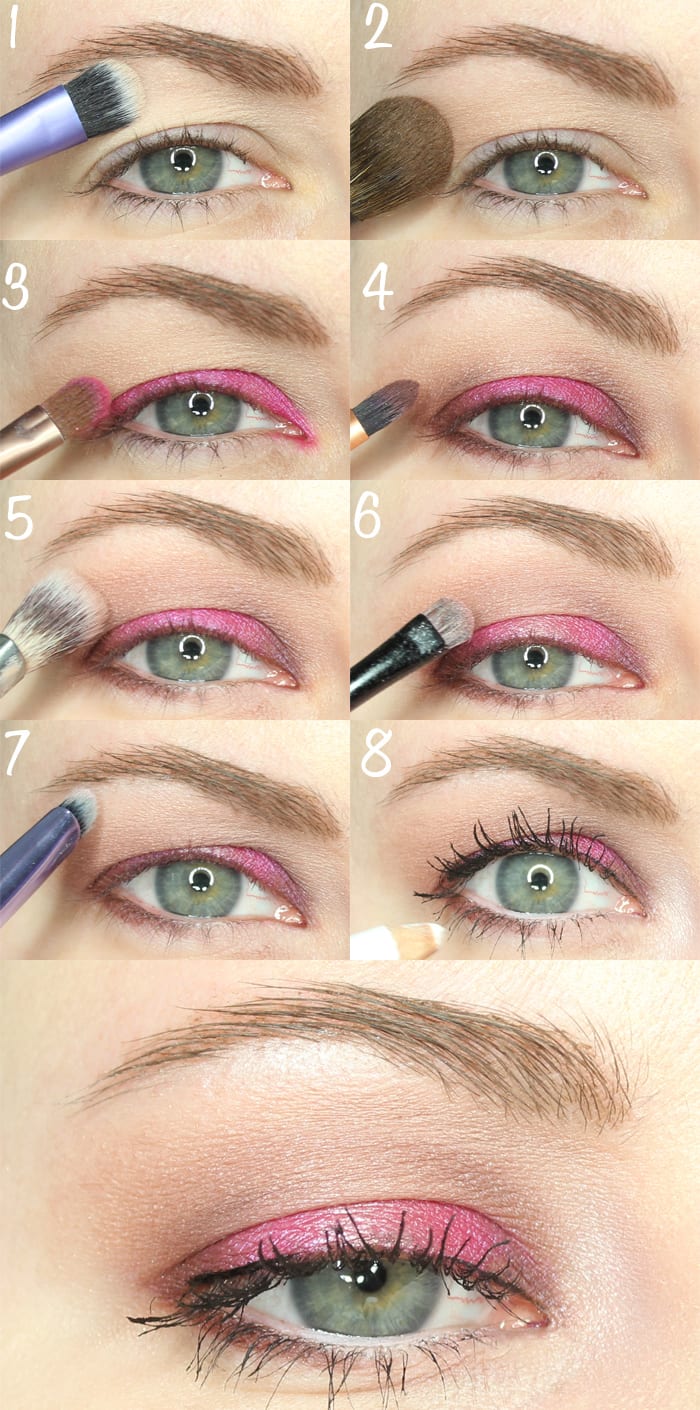 Too Faced Totally Fetch Tutorial with the Chocolate Bon Bons Palette
1. Apply Divinity with a fluffy brush to the browbone and hood for the base shade.
2. With a big round brush (I used the Goss 16), blend Cashew Chew onto the hood.
3. Use a lid brush to pat Totally Fetch onto the lid.
4. Use a small detail brush to blend Bordeaux into the inner lid and outer lid, and softly blend upwards. Apply Bordeaux to the outer half of the lower lid. Add Divinity to the inner half of the lower lid.
5. Use a soft brush to blend Almond Truffle onto the hood.
6. With a small lid brush apply Café Au Lait to the center of the lid, then layer Sprinkles on top and blend the edges.
7. Highlight under the brows with Dose of Colors Pearl Dust and blend the edge of the highlight and the hood shade Almond Truffle with Divinity.
8. Line the inner 1/4 and outer 13 of the upper lash line with Jesse's Girl Black Liquid Eyeliner. Add UD's Perversion Mascara. Highlight at the inner corner with Pearl Dust. Line the lower waterline with Sigma Unclouded.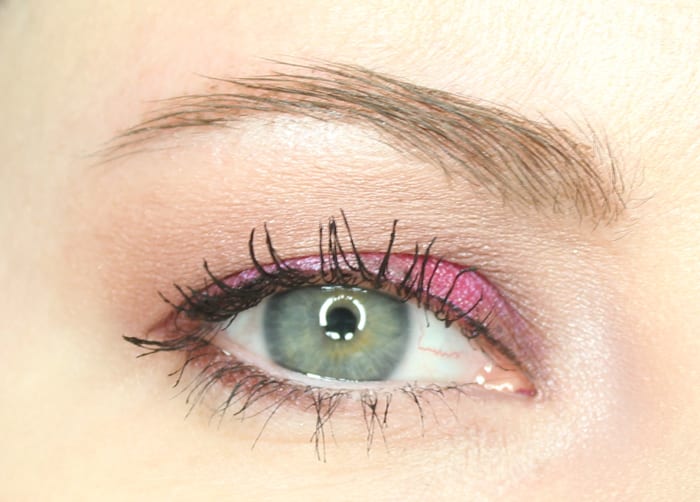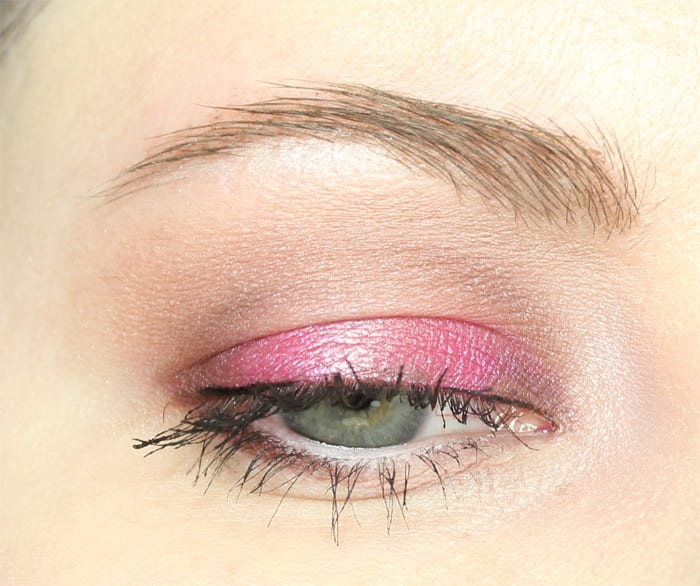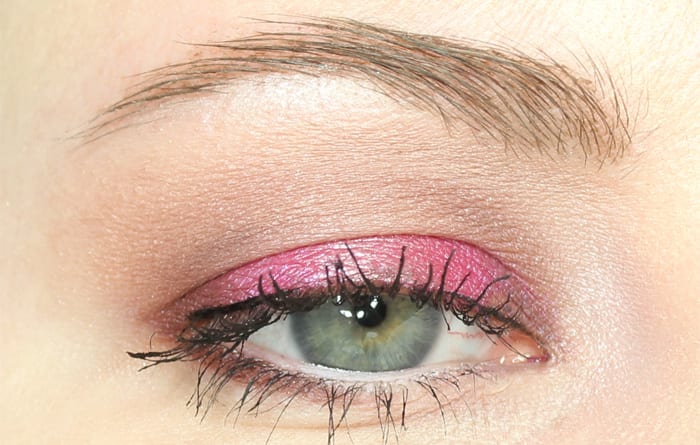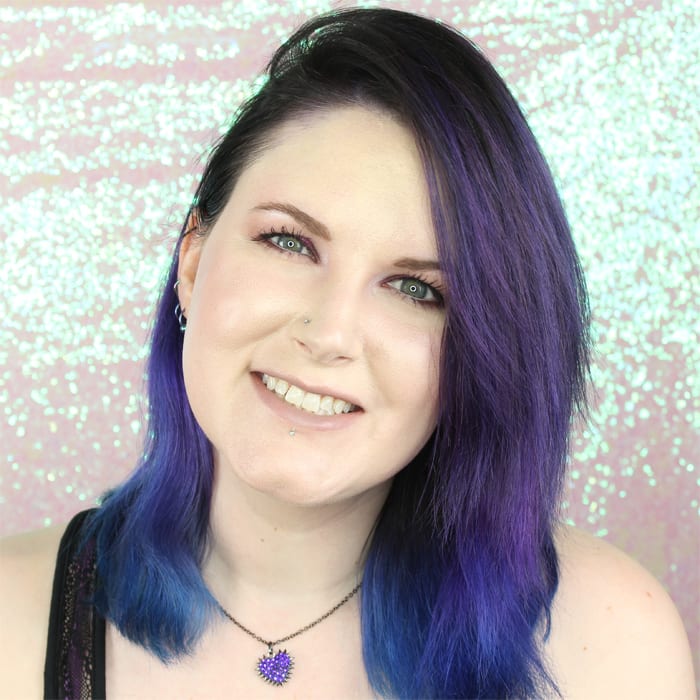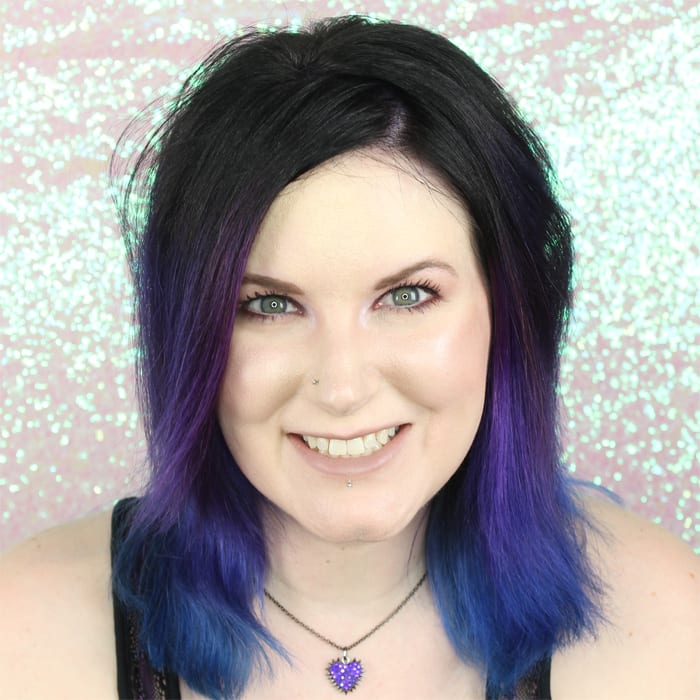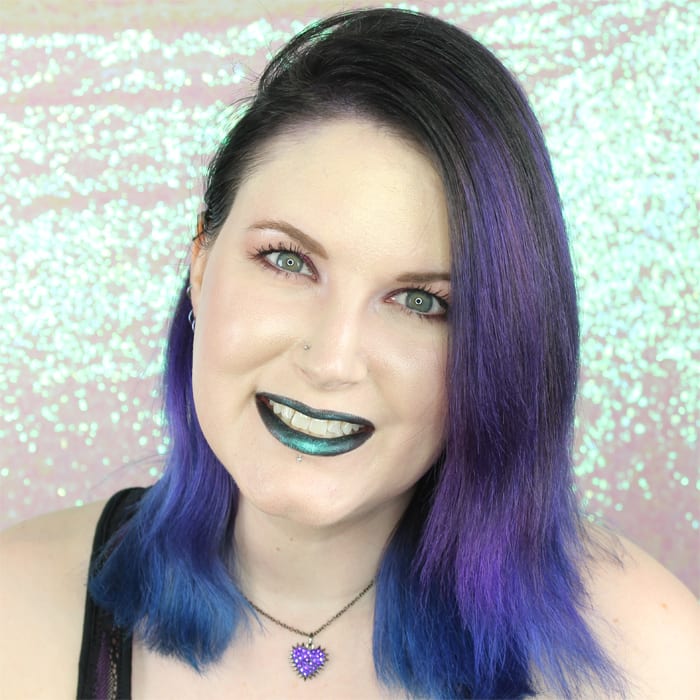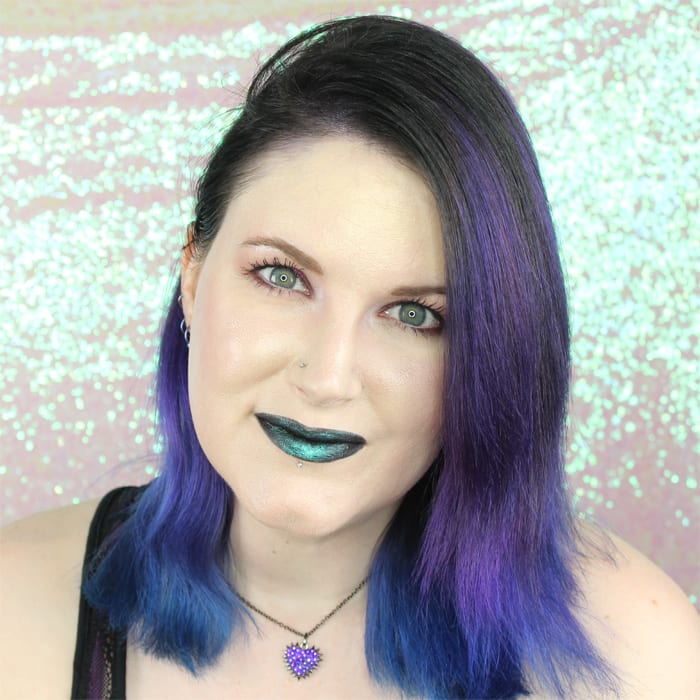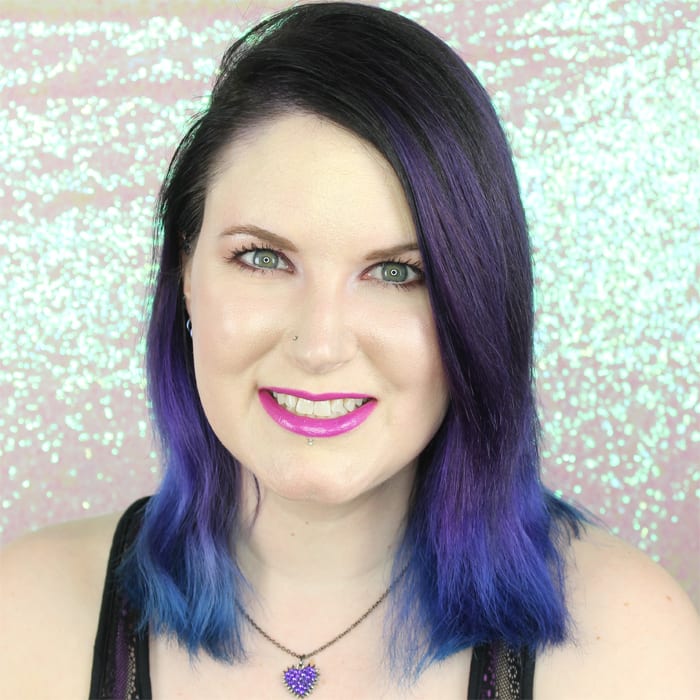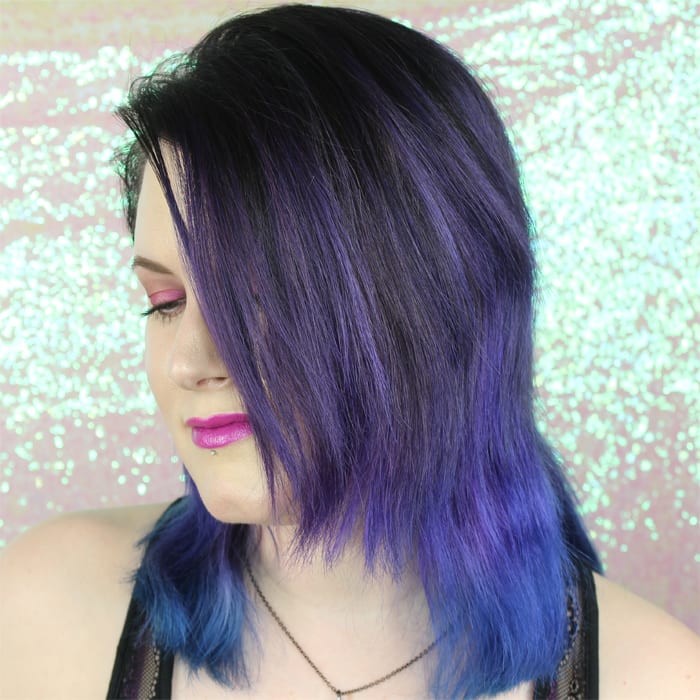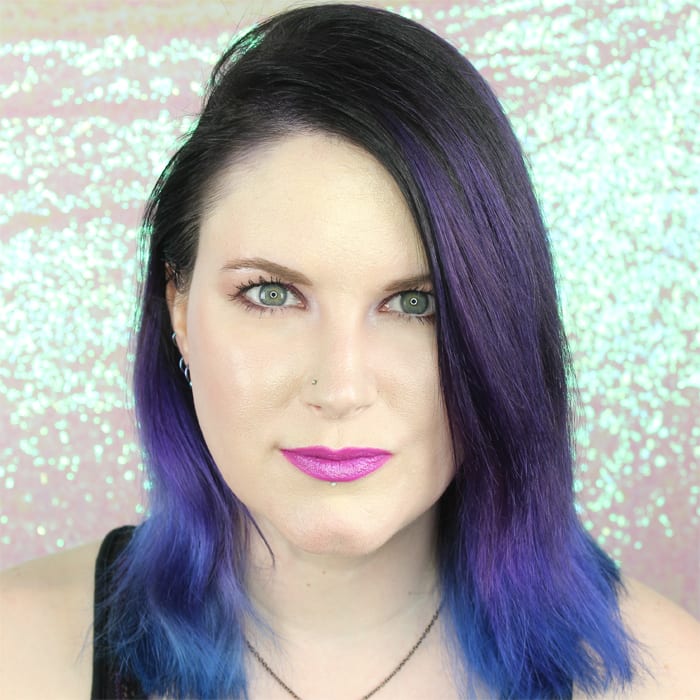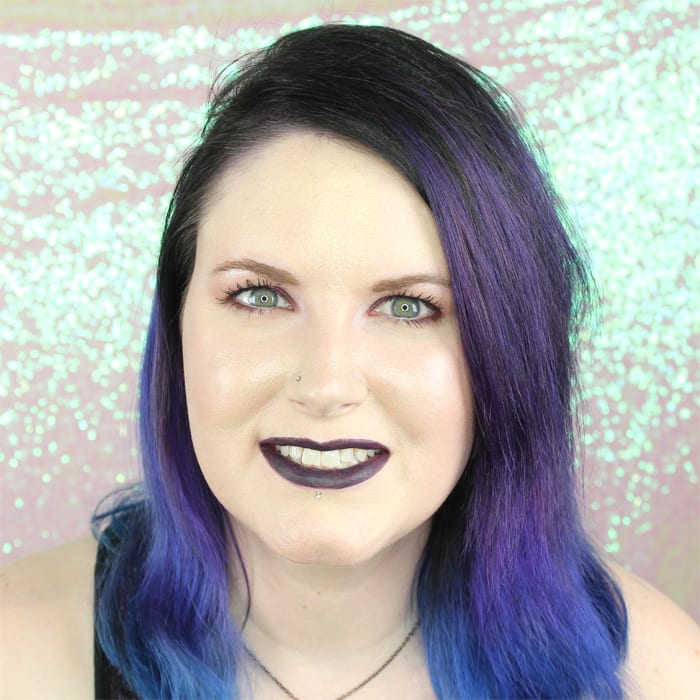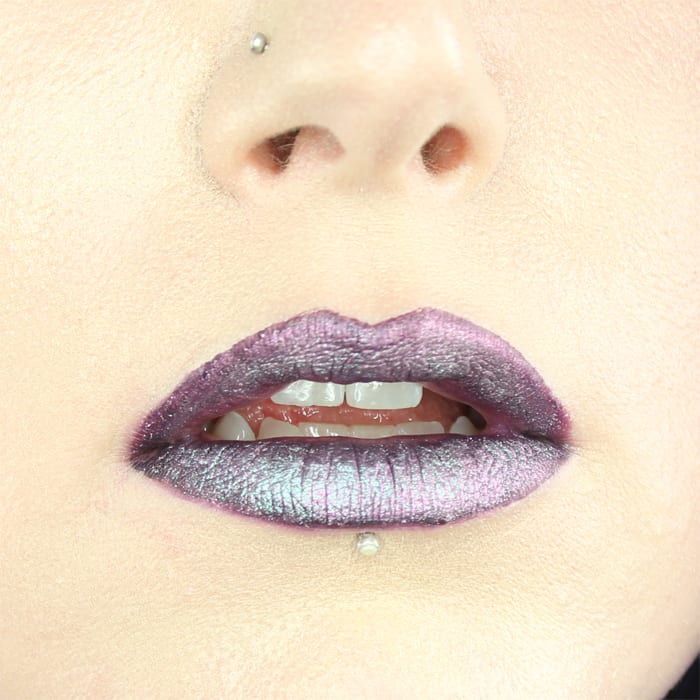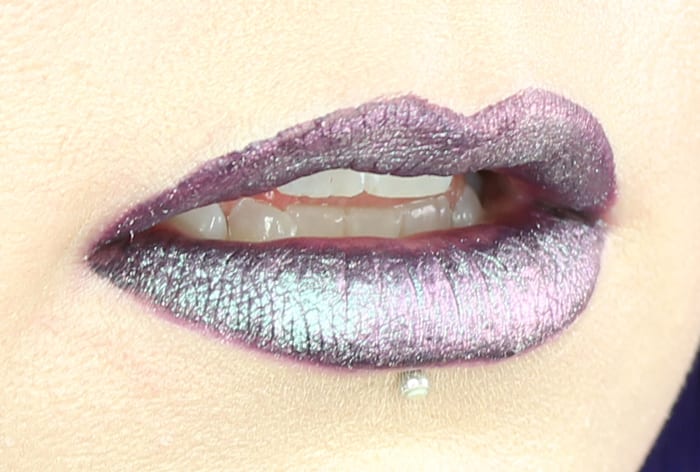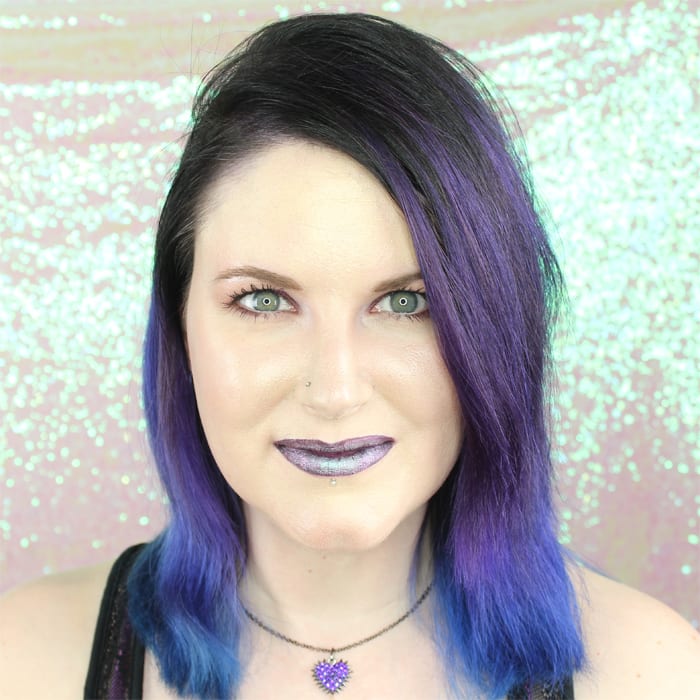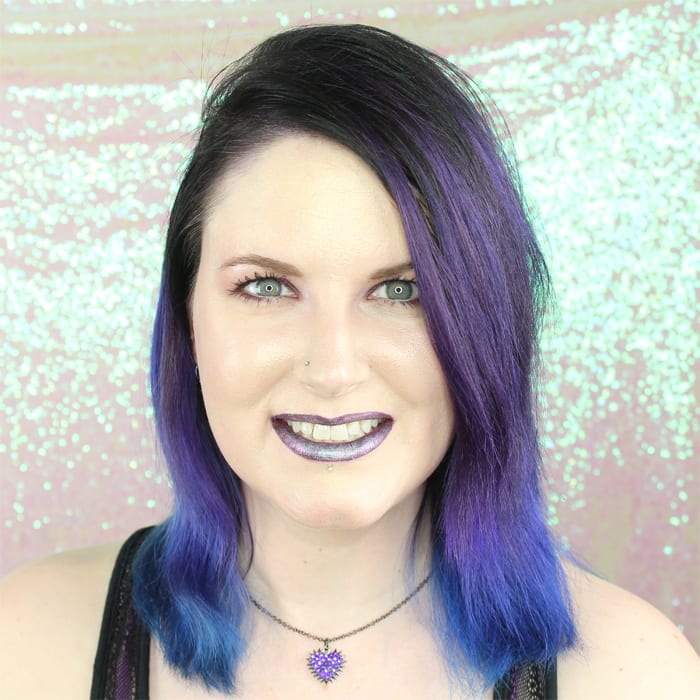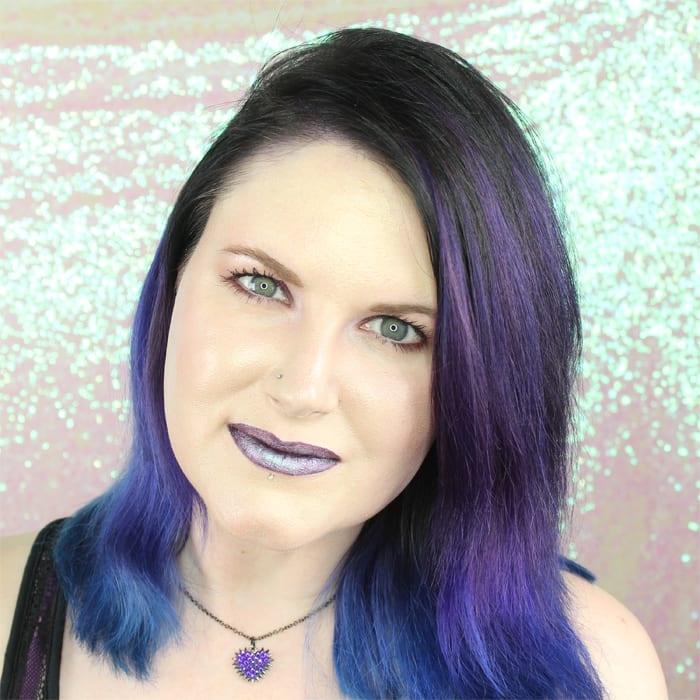 Necklace
Bunny Paige Micro Spiked Heart in Heliotrope
Eyes
Too Faced Shadow Insurance
Too Faced Chocolate Bon Bons Divinity – browbone and hood, inner lower lid
Too Faced Chocolate Bon Bons Cashew Chew  – hood
Too Faced Chocolate Bon Bons Totally Fetch – lid
Too Faced Chocolate Bon Bons Bordeaux – inner v,  outer v & blended up,  outer lower lid
Too Faced Chocolate Bon Bons Almond Truffle – hood
Too Faced Chocolate Bon Bons Café Au Lait and Sprinkles – layered on top at center of lid
Jesse 's Girl Black Liquid Liner – inner and outer upper lash line
Urban Decay Perversion Mascara
Dose of Colors Pearl Dust – highlight under brows and at inner corner
Sigma Unclouded pencil – lower waterline
Glossier Boy Brow in Brown
Face
Hourglass Mineral Veil primer
YoungBlood Minerals Foundation in Pearl
Nyx Dewy Spray
Tarte Mirage – blush (LE try any pale peachy pink blush)
Ofra You Glow Girl – highlighter
Lips 1
Fairy Girl Lipstick in LAX
Lips 2
OCC Coloured Pencil in Tarred
KVD Studded Kiss lipstick in NaYeon
Sugarpill Lumi
Lips 3
UD 24/7 Pencil in Bittersweet
Too Faced Lipstick in Lollipop
Lips 4
Anastasia Beverly Hills Liquid Lipstick in Potion
Lips 5
Anastasia Beverly Hills Liquid Lipstick in Potion
Makeup Geek Mood Ring top & Kaleidoscope bottom
I tried out a new foundation, Youngblood Minerals Loose Mineral Foundation in Pearl. I felt like it was drying on my skin (even though I prepped by applying Josie Maran Argan Oil Light before I put on my primer). It did cover up  my redness nicely and the color worked surprisingly well with my skintone.
While I like this makeup look, I had a lot of fun playing with lipsticks after I finished the tutorial. First I used Fairy Girl LAX to try a light neutral grey-brown lip. I then went for the teal lip with Sugarpill Lumi & KVD NaYeon. I wanted a pinky purple next, so the combination of UD's Bittersweet pencil with TF's Lollipop was perfect. It's so bright and happy. Then I put on ABH's Potion, a deep blackened purple.
For the last set of lips I was inspired by the new 2016 Pantone colors – Rose Quartz and Serenity. I used ABH Potion as my base shade for the lips. Then I dabbed Makeup Geek Mood Ring on the upper lip and Kaleidoscope on the bottom lip and lightly pressed my lips together to mix them. I think the effect was really cool! I typically can't wear pastel shades very easily, but with a darker base it worked great!
Which lip combination do you like best?
Last Updated on