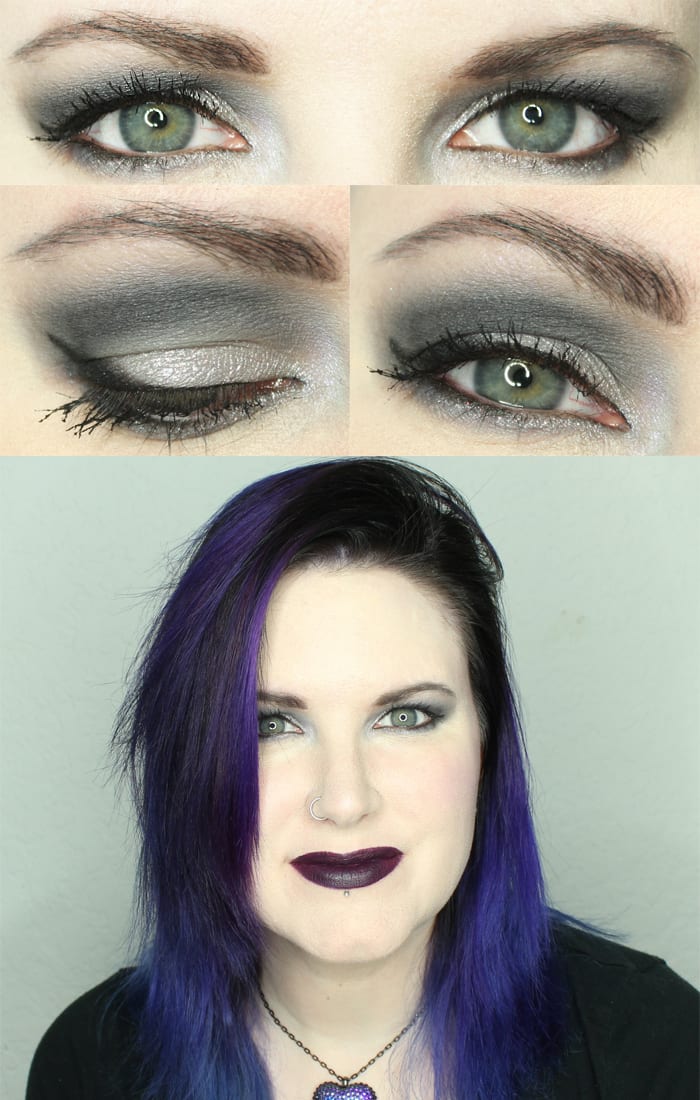 TGIF! Today I've got my Silver Origami Unicorn Tutorial to share with you. This is a cool-toned look with vampy purple lips. I used mostly Aromaleigh eyeshadows, along with Urban Decay, Makeup Geek, and Darling Girl. The purple lips are none other than Ofra's new long wearing liquid lipstick in Queens. It's perfect for hooded eyes.
Silver Origami Unicorn Tutorial
This post contains a mix of press samples and products purchased by me.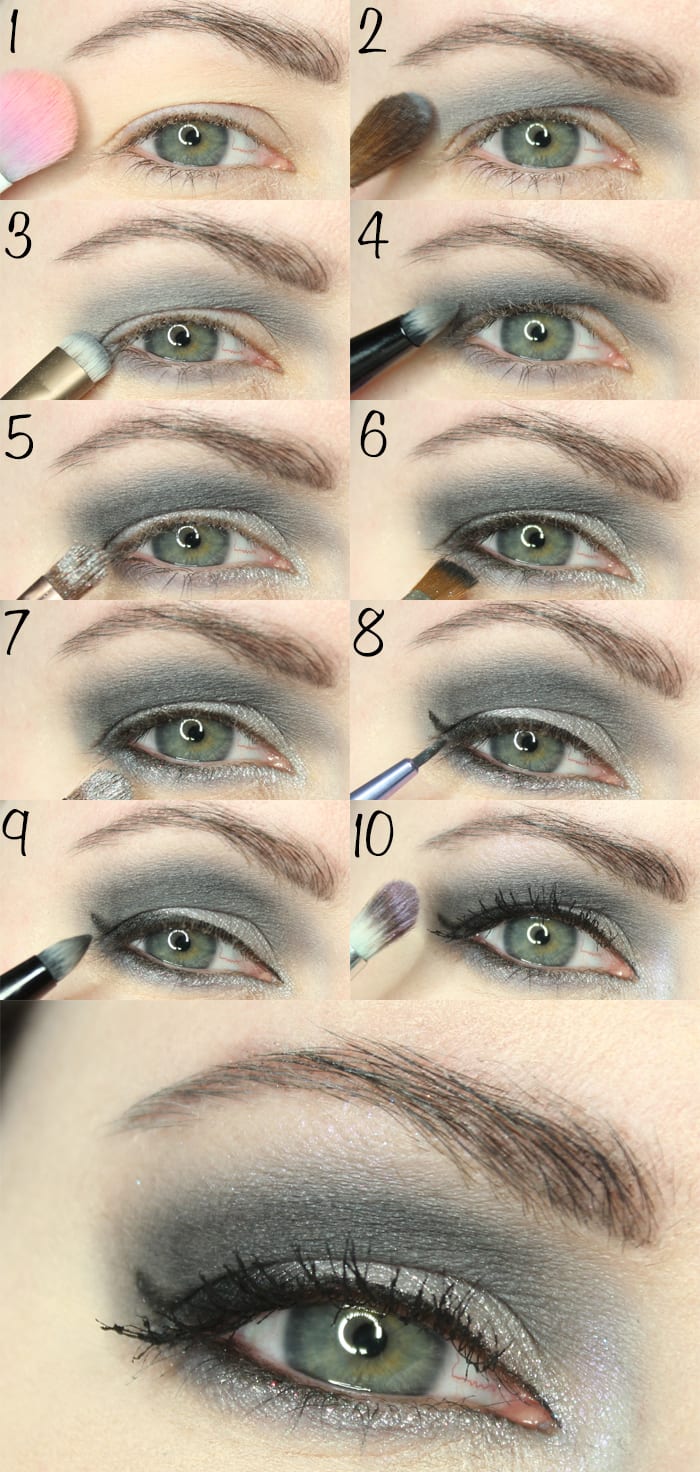 Silver Origami Unicorn Tutorial
1. Apply Urban Decay Walk of Shame as a base shade on the browbone and hood.
2. Blend Aromaleigh Digitalis Purpurea onto the hood.
3. Blend Digitalis Purpurea onto the lower lid and connect to the hood. Blend the edges with Walk of Shame.
4. Use Makeup Geek Corrupt to softly cut the crease and blend out.
5. Spritz e.l.f. Studio Makeup Mist & Set on a brush, then apply Aromaleigh Origami Unicorn onto the lid and inner v.
6. Smudge Makeup Geek Corrupt through the roots of the upper and outer lower lashes.
7. Spritz e.l.f. Studio Makeup Mist & Set on a brush, then apply Origami Unicorn onto the lower lid on top of Digitalis Purpurea.
8. Thinly line the upper lash line and wing it out slightly using NARS Black Valley eye paint.
9. Smudge Corrupt upwards on the outer upper liner.
10. Highlight at the inner corner and under the brows with Darling Girl Snowboarding Cutie, then add mascara.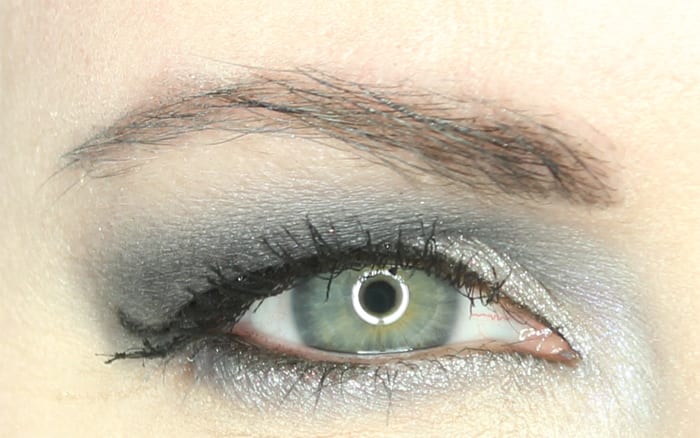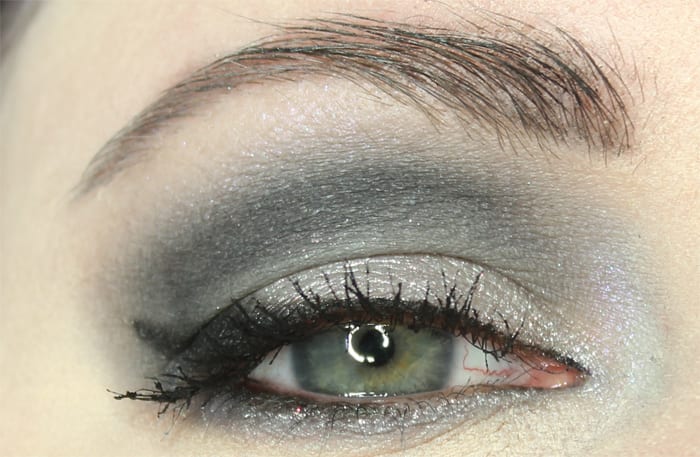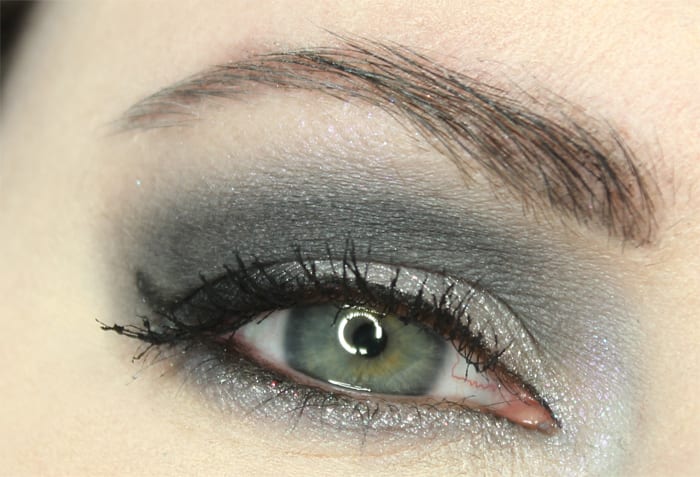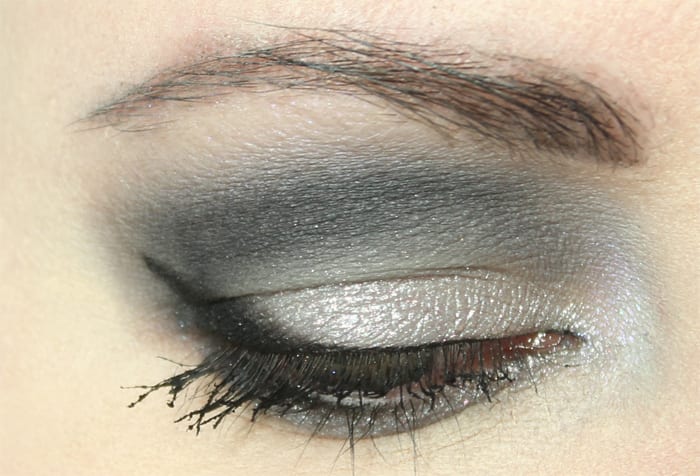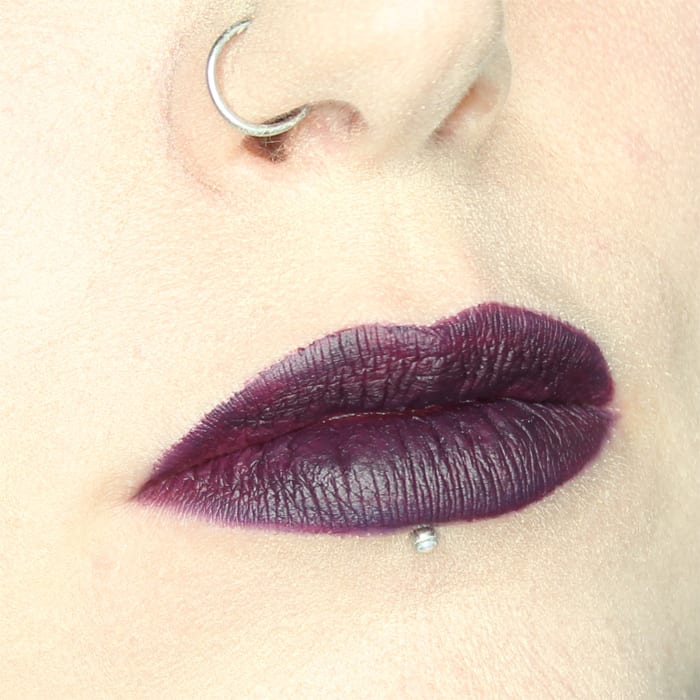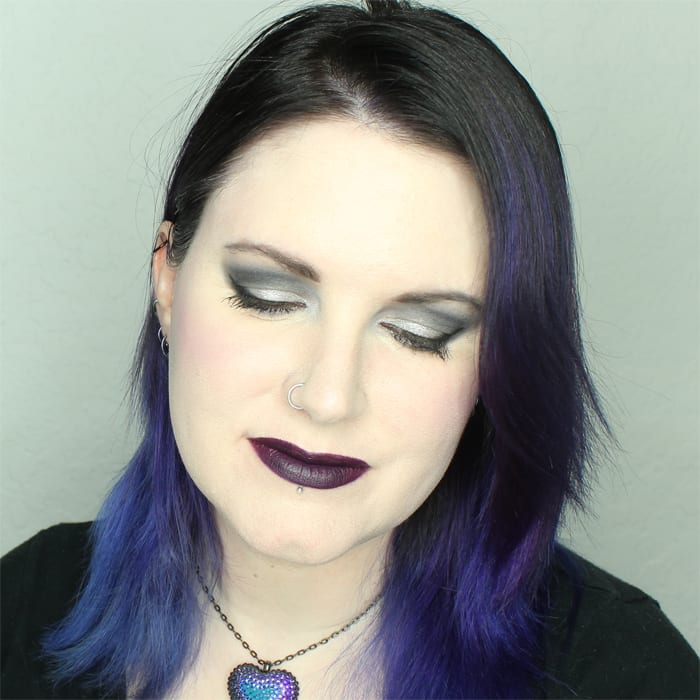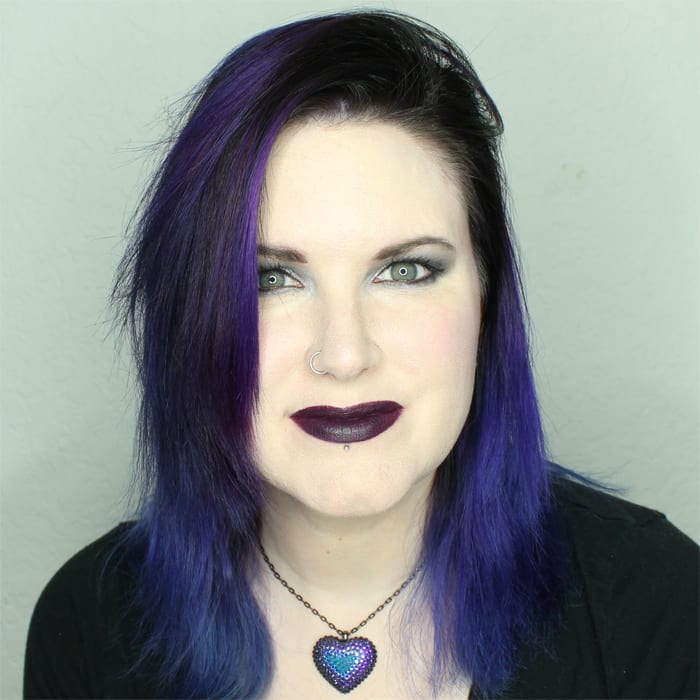 Eyes
Too Faced Shadow Insurance
Urban Decay Walk of Shame – base shade
Aromaleigh Digitalis Purpurea – crease, lower lid
Makeup Geek Corrupt – lower crease, outer v, lash line, roots of lashes, smoked out on top of NARS Black Valley
Aromaleigh Origami Unicorn (elf studio makeup mist & set) – lid, lower lid
Darling Girl Snowboarding Cutie – inner corner highlight and under brows
NARS Black Valley – upper lash line, winged out
Nudestix Brow Stylus in Brown Black
NARS Audacious Mascara
Physicians Formula Sexy Booster Mascara
Face
Nyx Angel Veil Primer
Too Faced Born This Way Foundation in Snow mixed with Nyx Angel Veil + Life's Entropy White Foundation Elixir + Josie Maran Argan Oil Light
Makeup Geek Secret Admirer – blush
Aromaleigh Digitalis Purpurea – contour
Notoriously Morbid Osteomancy – highlighter
Nyx Dewy Spray
Lips
MAC Grape Lip Pencil (purchased when MAC was cruelty free, OCC needs to make this color!)
Ofra Long Wearing Liquid Lipstick in Queens
I hadn't used my container of Nyx Angel Veil in a while, and when I went to open it up it had a bunch of watery liquid squirt out. I shook it up, tried squeezing it, then tried to squirt out more, same thing. So I basically squirted out all the water into a tissue until I finally got some solid primer out. I think this was probably a bad idea because the primer felt like it was more on the solid side than the liquid texture it should have been. I didn't really like how it mixed with the Too Faced Born This Way Foundation. I felt like the consistency made it go on patchy.
I do love these silvery shades! They're so gorgeous. Also, I love the name Origami Unicorn. It's such a perfect lid shade. I really liked Digitalis Purpurea as an eyeshadow too.
Ofra Queens is such a beautiful lipstick and the long wearing formula is comfortable to wear since it's not drying. I happen to love purple shades like this with my hair color.
What do you think of these cool-toned shades?
Last Updated on