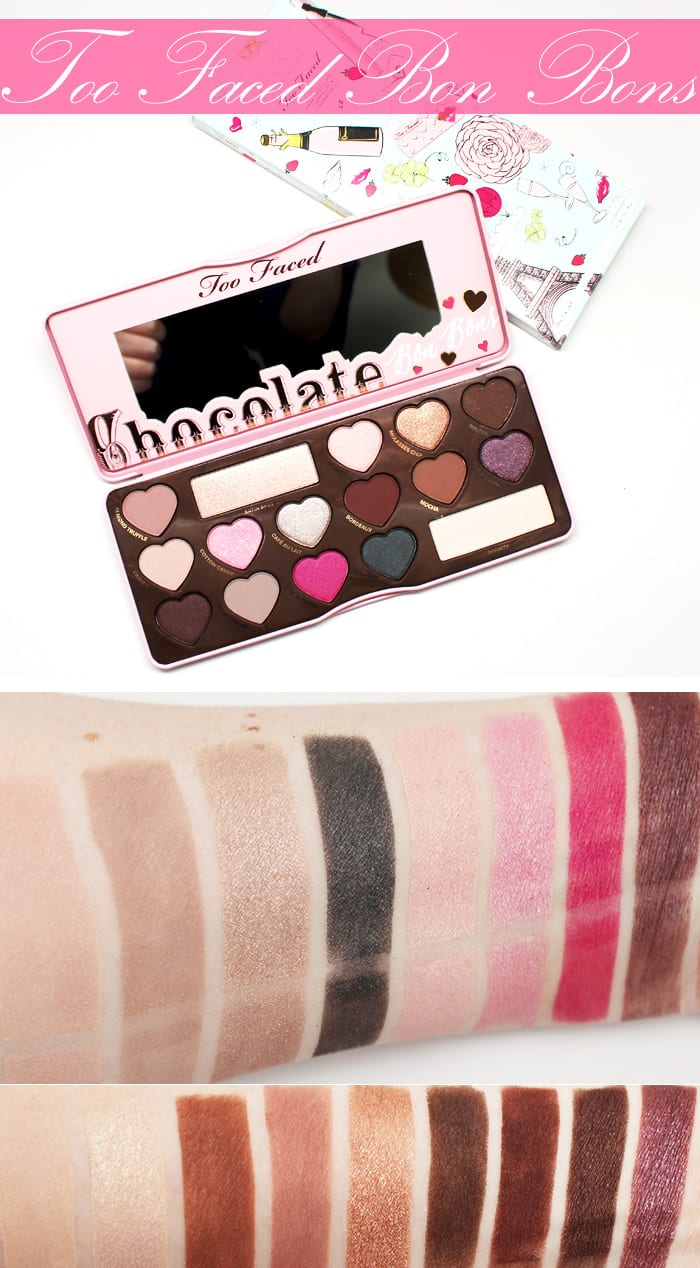 I've got the Too Faced Chocolate Bon Bons Palette to share with you. This palette launches TODAY! It's the third installment in the Too Faced Chocolate Bar series. It's got a great mix of mattes and shimmer, which us hooded eye gals will love. The colors are pinks, purple, taupes, grey and browns. Too Faced sent me this palette.
Too Faced Chocolate Bon Bons Palette Review
Where to Buy
Too Faced, Ulta, Sephora
Price
$49 (don't forget to activate ebates to get cash back when you purchase!)
You can see my reviews of the Too Faced Semi Sweet Chocolate Bar (Jan 2015) or the original Chocolate Bar palette (Dec 2013).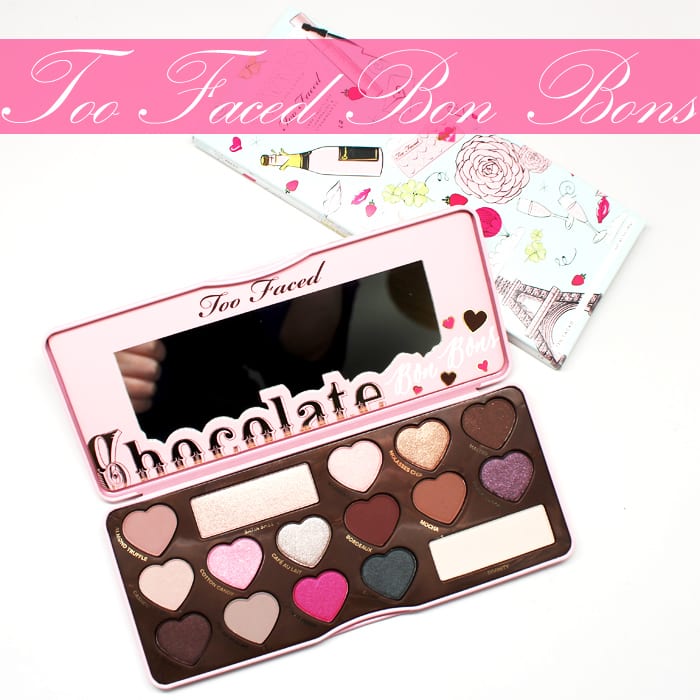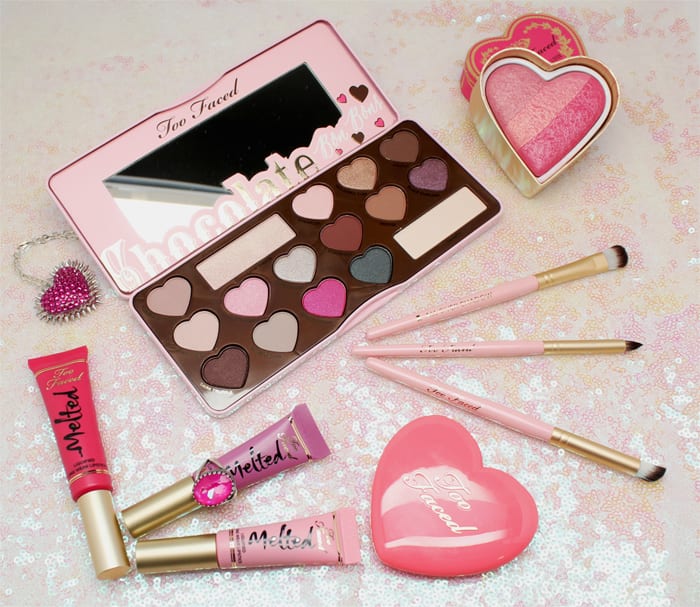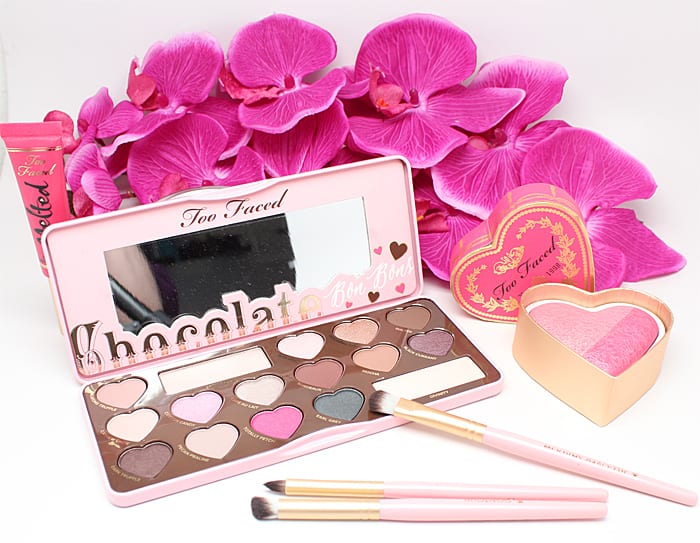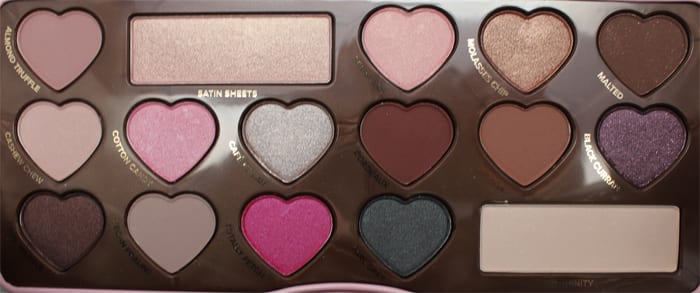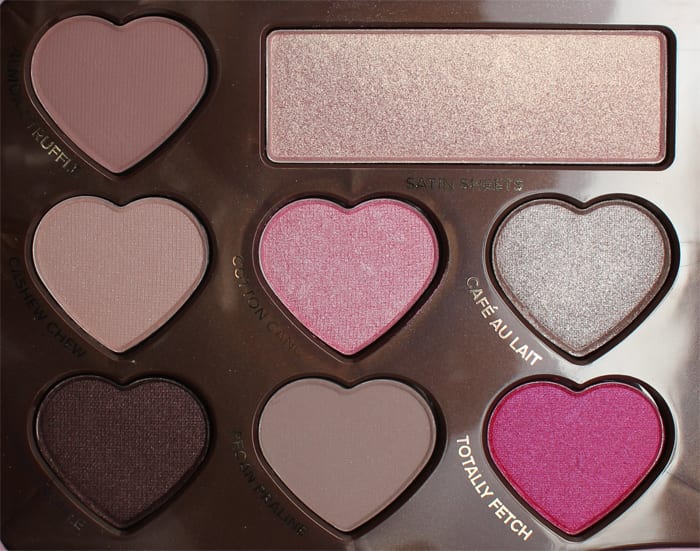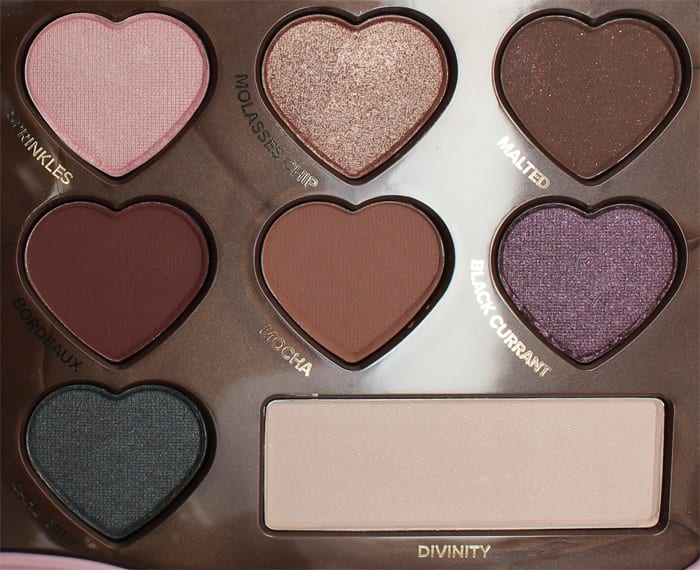 The left side of my swatches are on Too Faced Shadow Insurance primer and the right side is bare skin. You can see where my tape line is in most of the swatches, as eyeshadow never wants to stick to that portion of skin.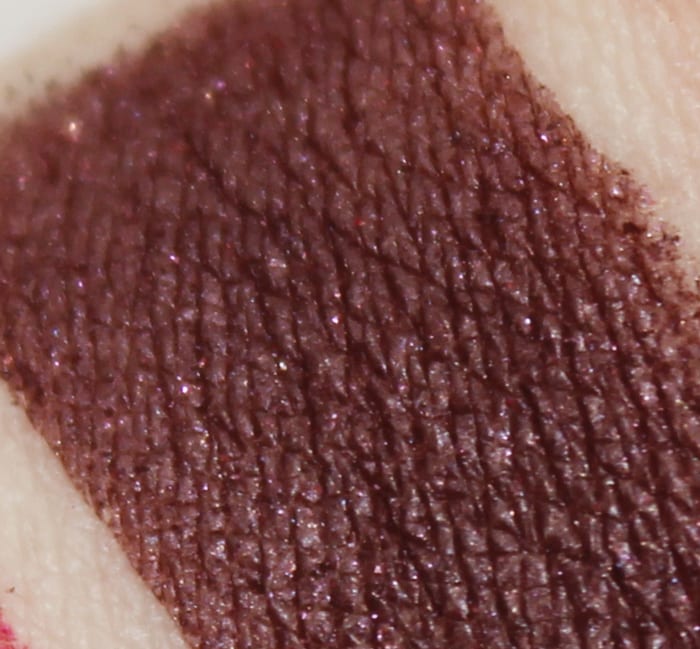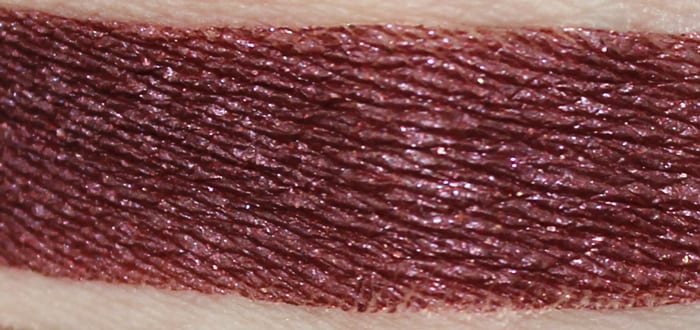 Black Currant
Brown with red-toned plum sparkle. When applied damp the sparkly purple is more apparent. Too Faced, why you gotta' play with my my emotions? You've had real purples before, why not now? Why tease me with a shadow that looks purple in the pan but isn't unless I apply it wet?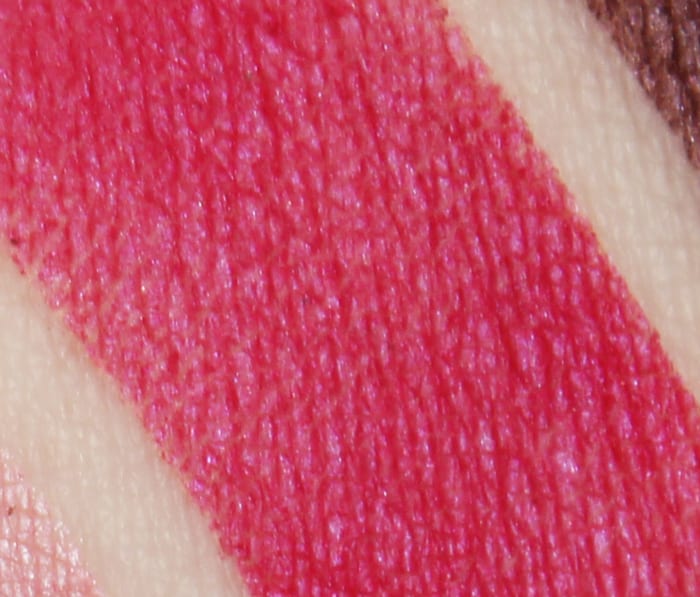 Totally Fetch
Intense hot pink with subtle violet iridescence satin.

Cotton Candy
Midtone cotton candy pink shimmer.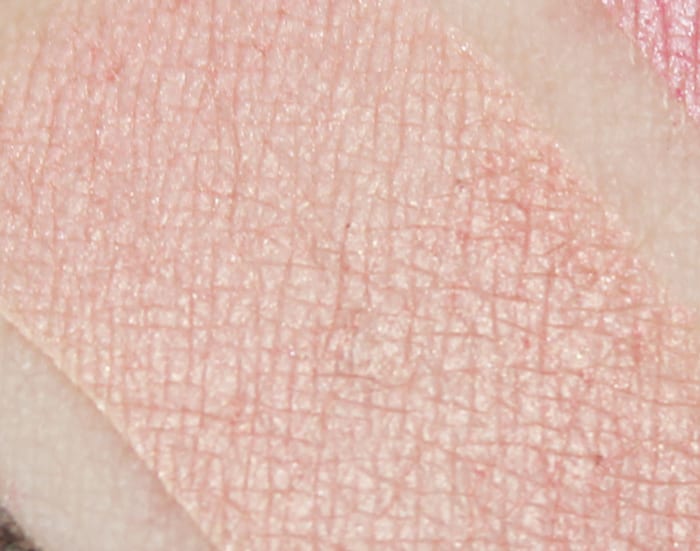 Sprinkles
Slightly lighter than midtone pink with golden iridescence pearl.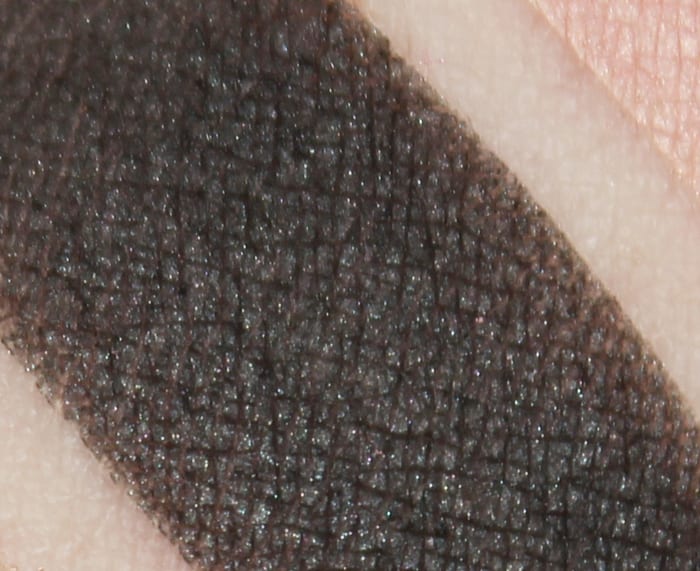 Earl Grey
Blue-toned charcoal grey satin-matte.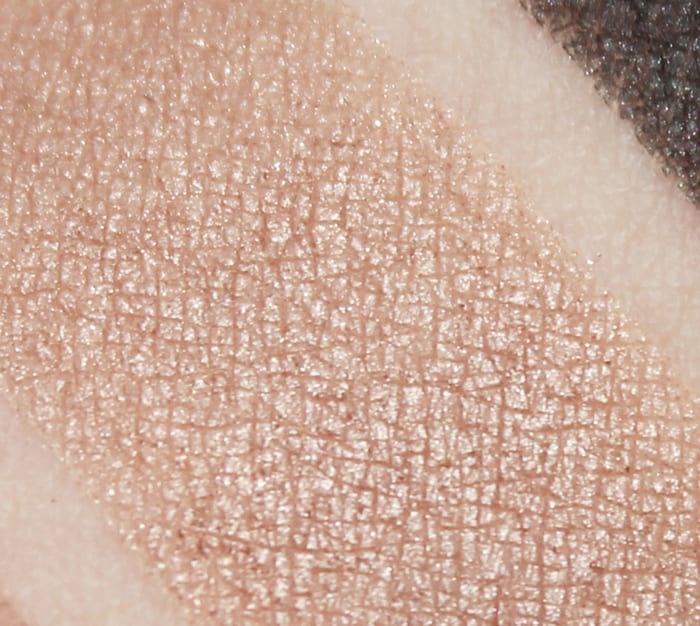 Cafe Au Lait
Light champagne with taupe tones and silver shimmer.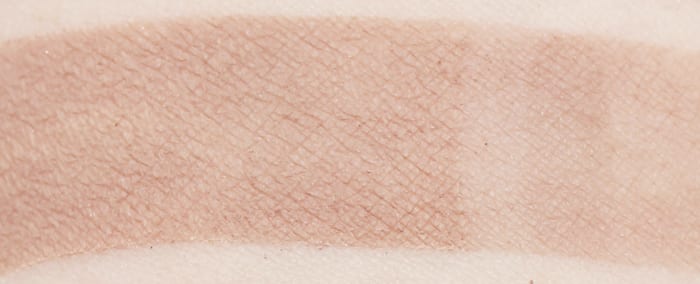 Pecan Praline
Light grey taupe matte.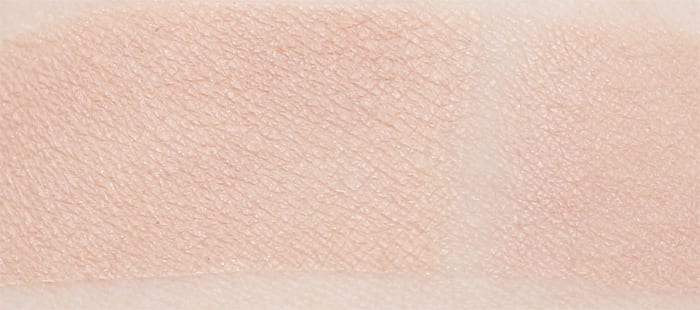 Cashew Chew
Light pink taupe matte.

Dark Truffle
Deep dark satiny brown.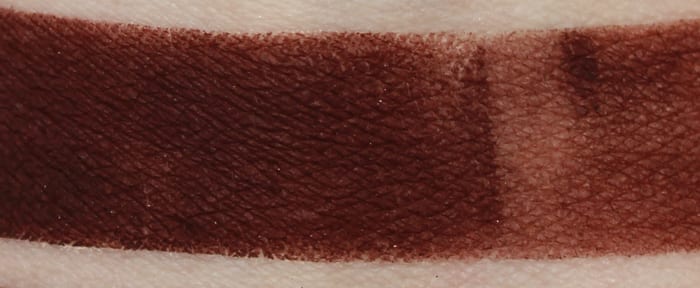 Bordeaux
Deep dark burgundy brown matte. I wish this was more burgundy with no brown tones.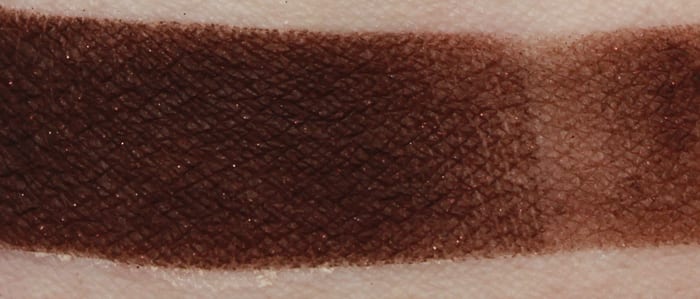 Malted
Dark brown with tiny glimmers, satiny.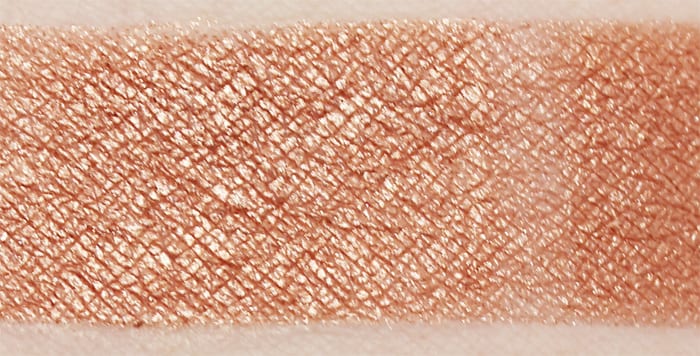 Molasses Chip
Pretty golden bronzey brown metallic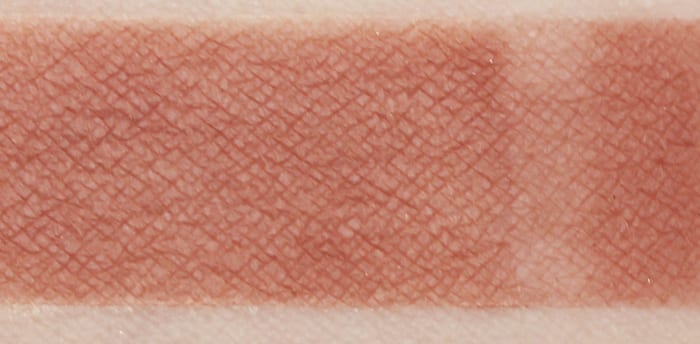 .
Almond Truffle
Dark pink taupe (deeper than Cashew Chew).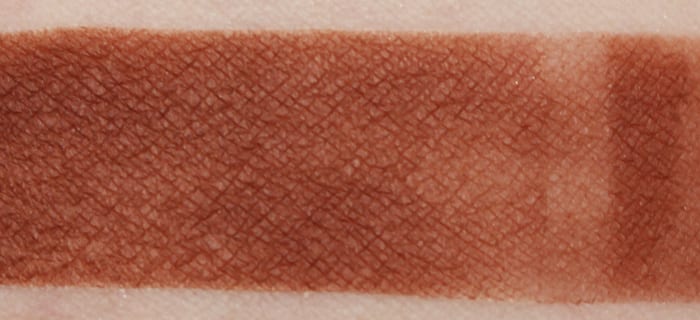 Mocha
Warm chocolate brown matte.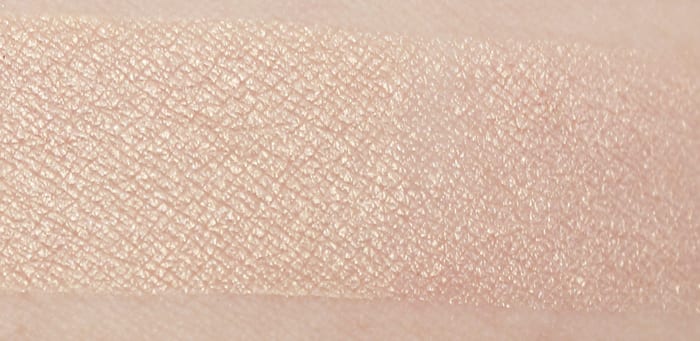 Satin Sheets
Gold with hints of pink, great highlighter, inverse of Sprinkles.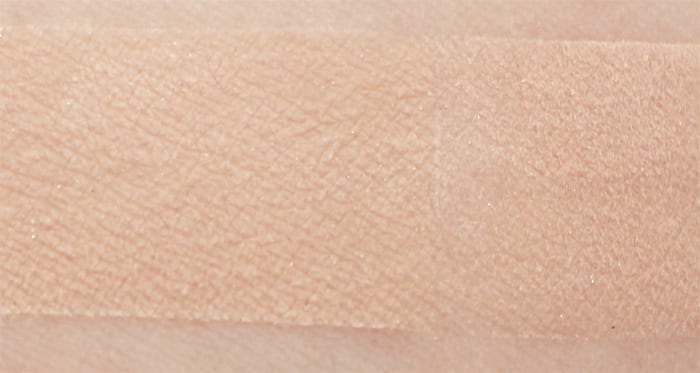 Divinity
Pale creamy ivory matte, great base shade / blending out shade, erasing mistakes shade. Really useful for  my skintone.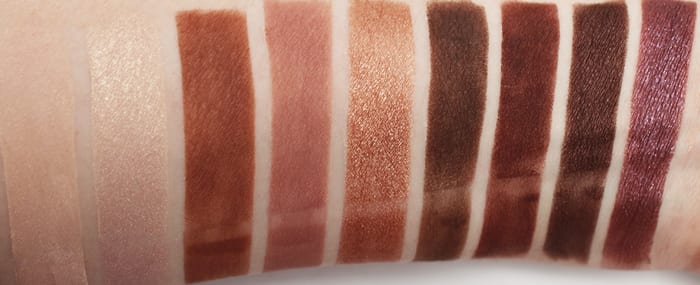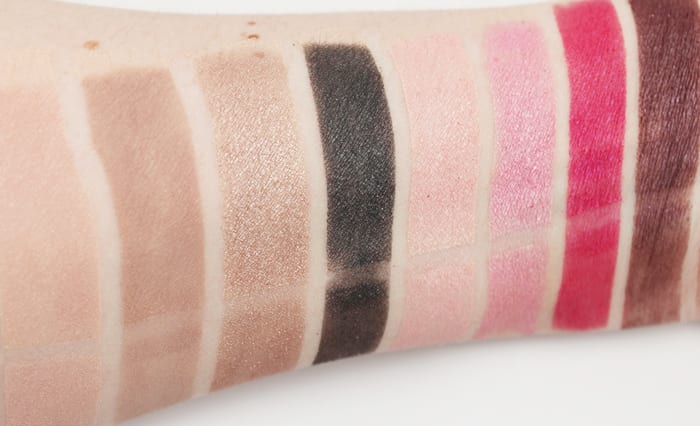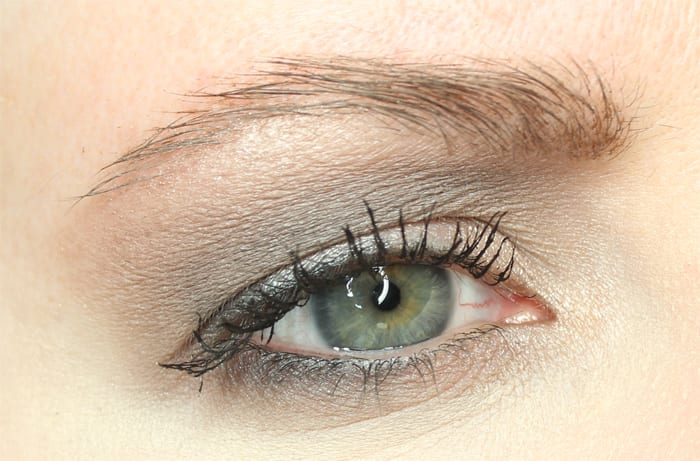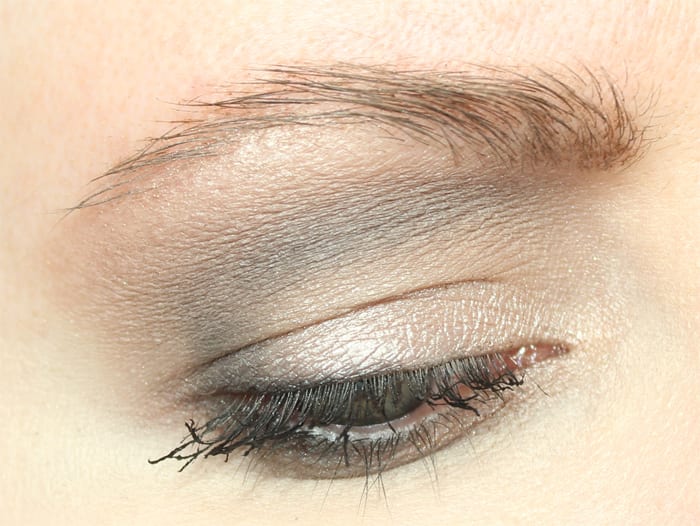 For this look I used Divinity from lashline to eyebrows. I applied Pecan Praline to the hood and the lower lid. I used Earl Grey to define the hood and blended it out. I smudged Earl Grey along the upper and lower lash line as well as the outer lid. I applied Cafe Au Lait to the lid, I also applied it as an inner corner highlight and under the brows.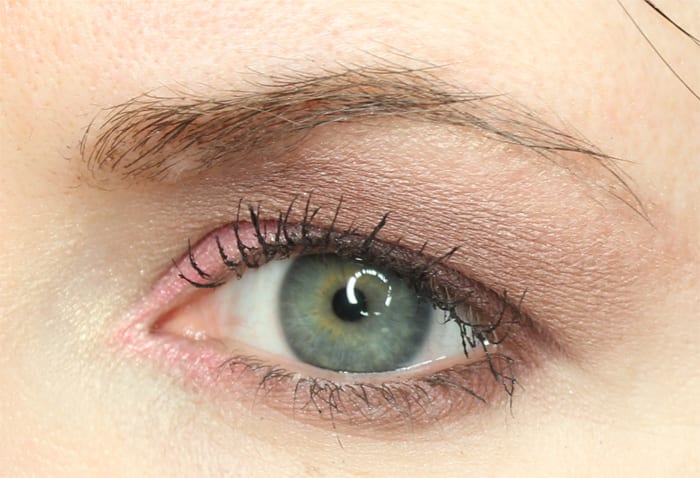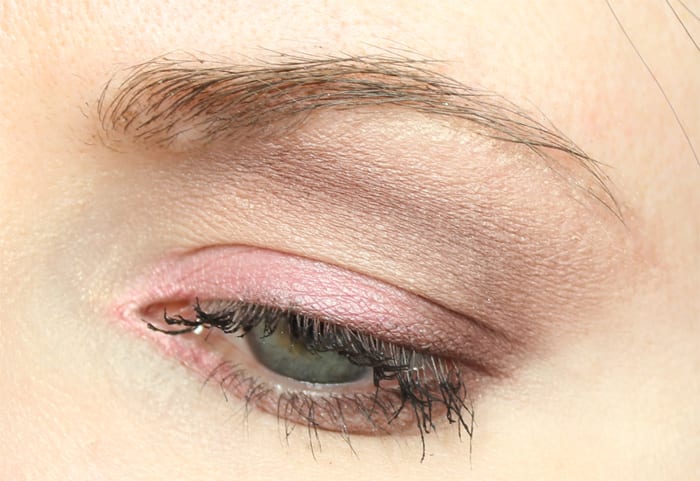 For this look I used Divinity from the hood to the eyebrows. I applied Cashew Chew to the lid, hood, and lower lid. I blended Almond Truffle onto the hood and lower lid. I further defined the hood and outer lid with Bordeaux. I also used Bordeaux to define the upper and lower lash line. I mixed Totally Fetch and Sprinkles together for the lid and inner v I used Satin Sheets to highlight under the brow and at the inner corner.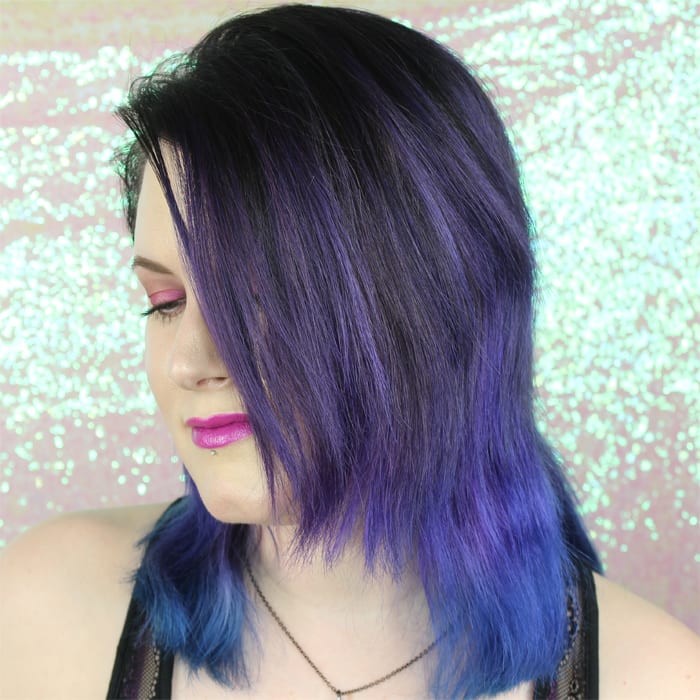 First, I think the packaging is super cutesy, and in line with how Too Faced likes to do things – girly, cheerful, and bubbly. I don't mind the heart shapes at all, as I had no issues getting my brushes onto the eyeshadows to get out color. However, if you don't like cheerful and girly, you may dislike this packaging.
Second, I was overall impressed with the eyeshadow formula. I created two looks with the colors to play with them and get a feel for them after I swatched them. I didn't feel like any of the shades had pigmentation issues on bare skin or primer, though they obviously look amazing on primer.
Now on to the colors. I'm very happy that there are so many mattes and satin-mattes in the palette, because that makes Chocolate Bon Bons very hooded eye friendly. The palette has 7 mattes (Divinity, Mocha, Almond Truffle, Malted, Bordeaux, Cashew Chew, Pecan Praline), 3 satins (Dark Truffle, Earl Grey, Totally Fetch), 3 shimmers (Cafe Au Lait, Cotton Candy, Black Currant), 2 pearls (Satin Sheets, Sprinkles) and 1 metallic (Molasses Chip).  It has a great mix of warm, cool and neutral tones.
What I DID dislike about the palette was that Black Currant looks purple in the pan but is mostly brown with purple shimmer instead of being a true purple. I wanted a real midtone or slighty deeper than midtone purple. I also wanted Bordeaux to be more of a burgundy shade than a brown with burgundy tones. Aside from those two shades, I find the pinks, gold, grey, and taupes to be very wearable. I'm not as fond of the browns, but you can create looks with those shades too.
Looking for more? Check out
What do you think of this third installment in the Chocolate Bar Family? What would you like to see from Too Faced next? 
Last Updated on