Hi there! Today I've got the Too Faced La Creme Color Drenched Lipsticks for Spring to share with you. The Spring release is made up of Bumbleberry, Teddy Berry, So Berry Sexy and Loganberry lipsticks. It's accompanied by Perfect Berry lip pencil.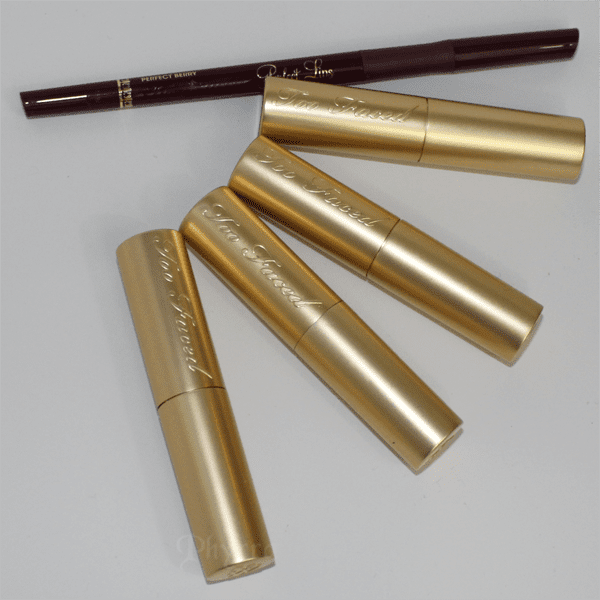 The Website Claims
Indulge your lips with rich creamy color, drenched with luscious, hydrating moisturizers including white lotus flower and power peptides. Moisture has never been so pretty!
*20 Must-Have Colors: Something for every fashion and mood – curated in the most sought-after color families: nudes, spices, pinks, reds and NEW berries.
*Lotus Flower Extract: Hydrating, soothing and lip-conditioning with environmental protection provided by antioxidants.
*Power Peptides: Conditioning, smoothing and firming for the delicate lip area.
*Indulgent color: Pigment-saturated, one-swipe formulas drench lips with sexy, pure color.
*Vegan
*Paraben free
Price
$21 0.11 fl. oz.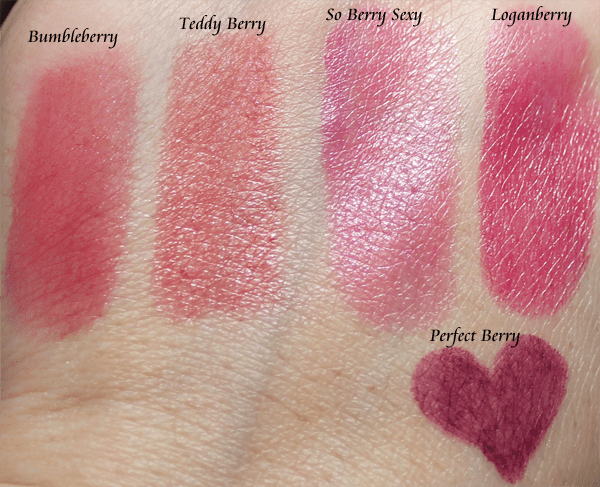 Bumbleberry
Satin Garnet
My Take
Warm semi-sheer red
Teddy Berry
Dusty Rose
My Take
Neutral semi-sheer pink
So Berry Sexy
Fuchsia Berry
My Take
soft magenta pink
Loganberry
Berry Pink
My Take
Berry fuchsia
Perfect Berry
Neutral Berry
My Take
Deep vampy berry matte lip pencil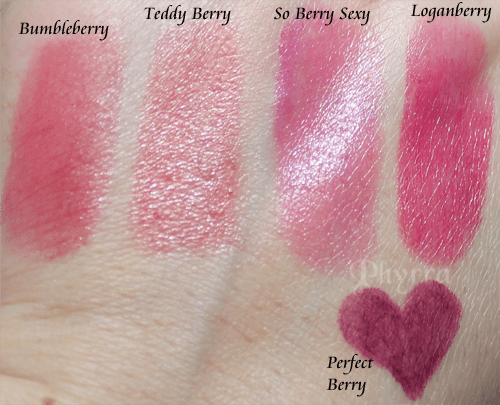 My favorites are Perfect Berry, Loganberry and So Berry Sexy. Perfect Berry actually makes me think of Fall and winter because of the vampyness of the shade. So Berry Sexy is the PERFECT Spring and Summer Shade to me. I also like Loganberry for a bright for summer. I think most people will love Bumbleberry and Teddy Berry, as they're very easy shades to wear.
Have you tried any of the new colors from Too Faced's Spring Berries Lipsticks? Do you see any Lust-Have shades?
Products sent for consideration. All opinions are my own.
Last Updated on