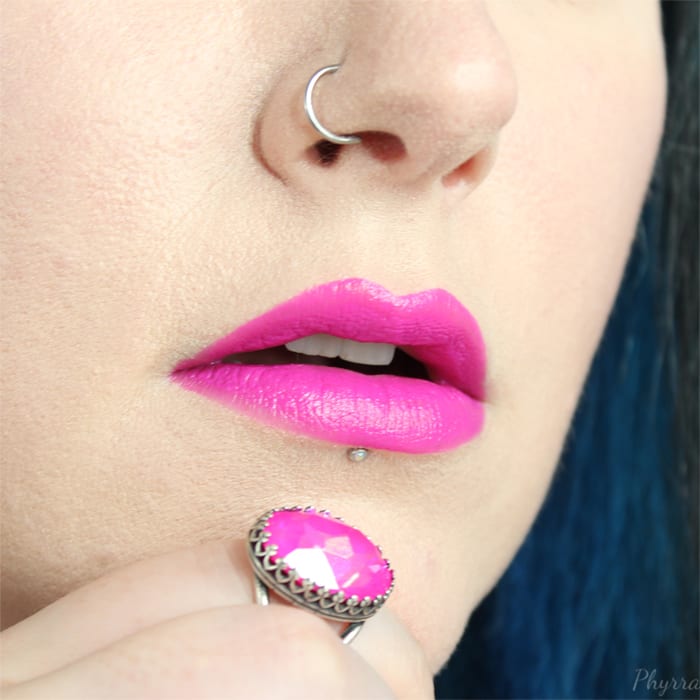 So as soon as I saw Too Faced Melted Lipstick in Melted Rainbow available at Sephora, I bought it. It's stunning. It's a PERFECT bright pink with purple tones. Too Faced calls it a magenta. While I do wish there was some rainbow iridescence going on because of the name, I love this color completely.
Too Faced Melted Lipstick in Melted Rainbow
Too Faced Melted Lipsticks are cruelty free and vegan.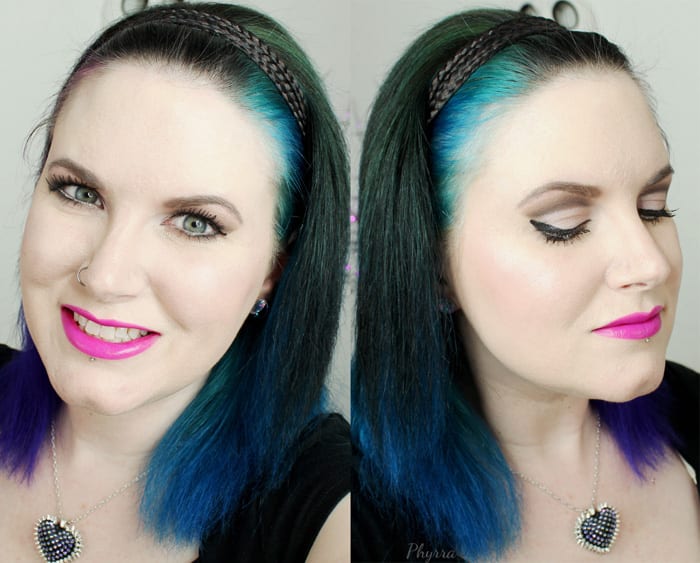 This color is as comfortable to wear as the other Too Faced Melted Lipsticks. It does leave a slight stain behind on the lips, which I'm definitely ok with! You'll need to reapply after you eat or drink. (see my other Melted lipsticks review, more Melted Lipsticks, and Melted Metals review)
Where to Buy
Sephora, currently available to VIB Rouge
Price
$21 for .4 oz of product
If you love the Melted Lipsticks and bright pinks, I think you'll love Melted Rainbow. I absolutely love this color on me because I feel like it brightens my complexion and is flattering to my skintone.
Do you love the Melted Lipsticks? What do you think of Melted Rainbow?