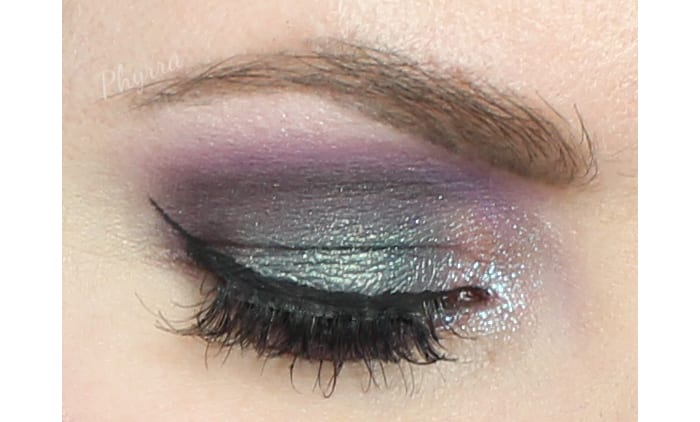 I played with makeup and created this Dramatic Purple Look on Hooded Eyes and Pale Skin. I used Ardell Demi Wispies lashes (the practice pair that I've been working with. I have to use Fantabulash Lash Tape because I'm allergic to lash glue. It can sometimes be tricky to hide the tape, but the Tarte Tartiest clay liner works pretty well to hide things.
Pr + purchased by me.
Dramatic Purple Look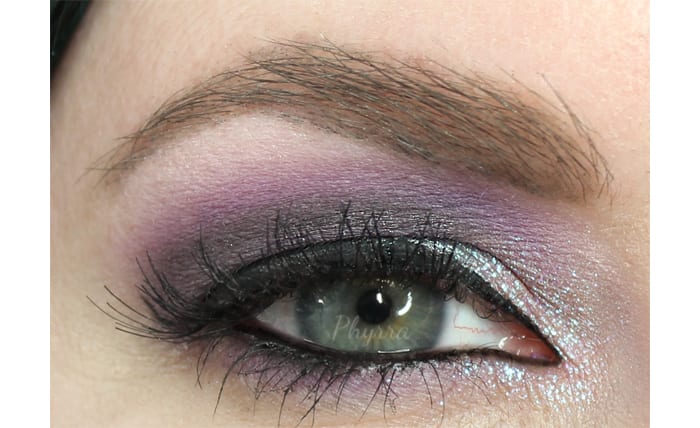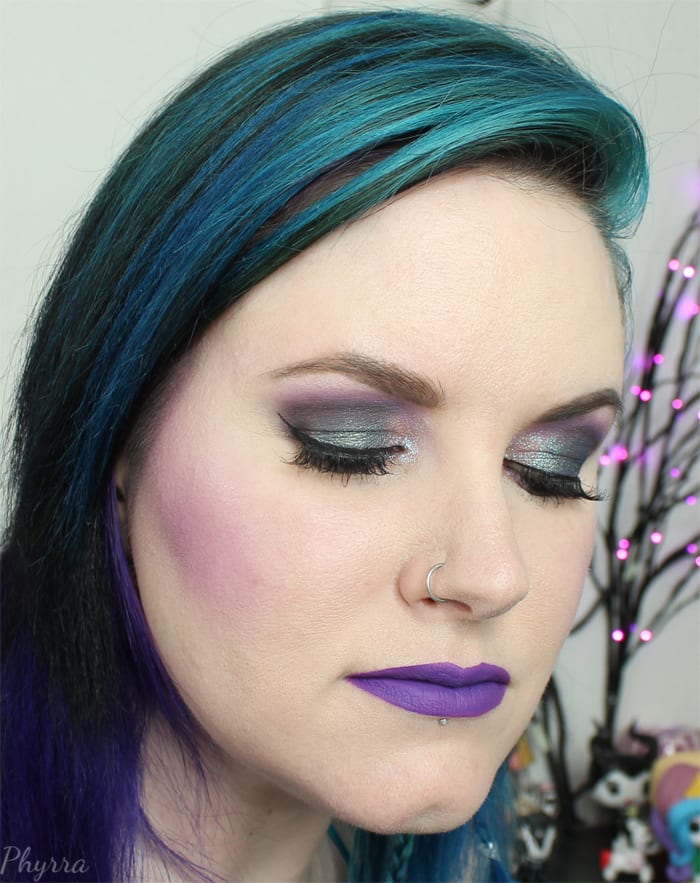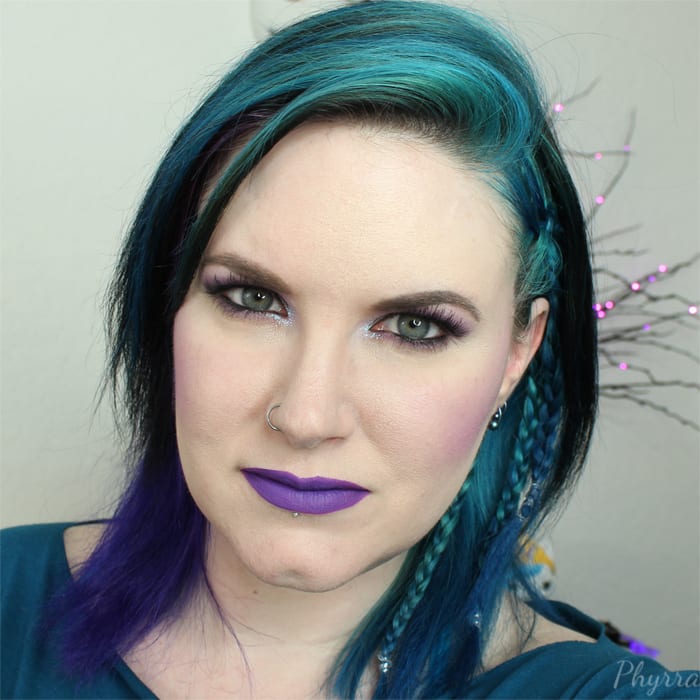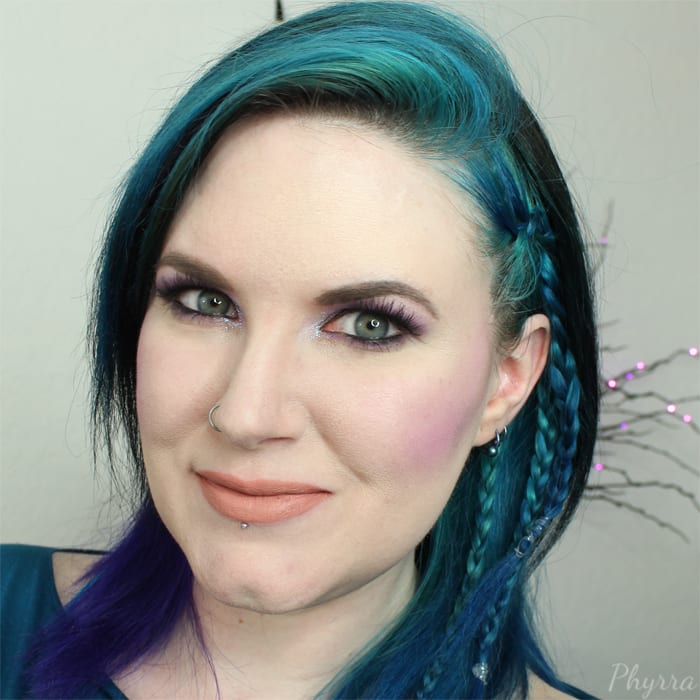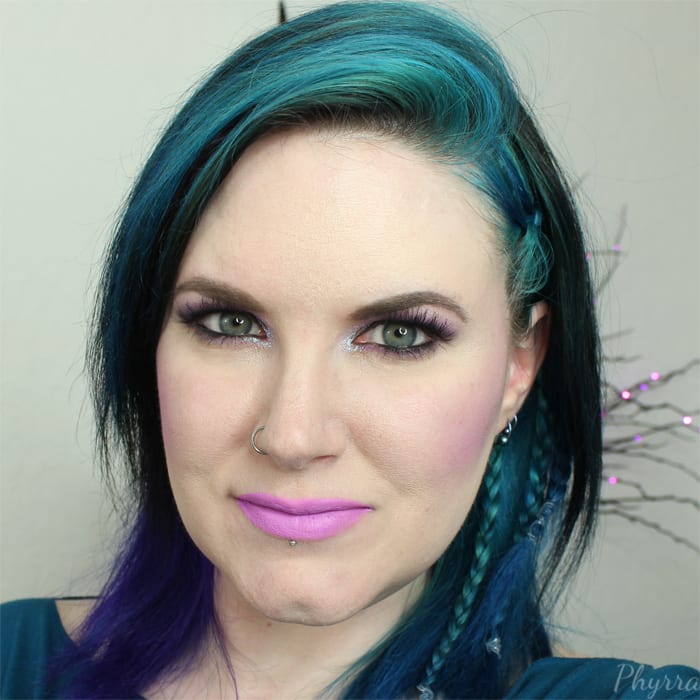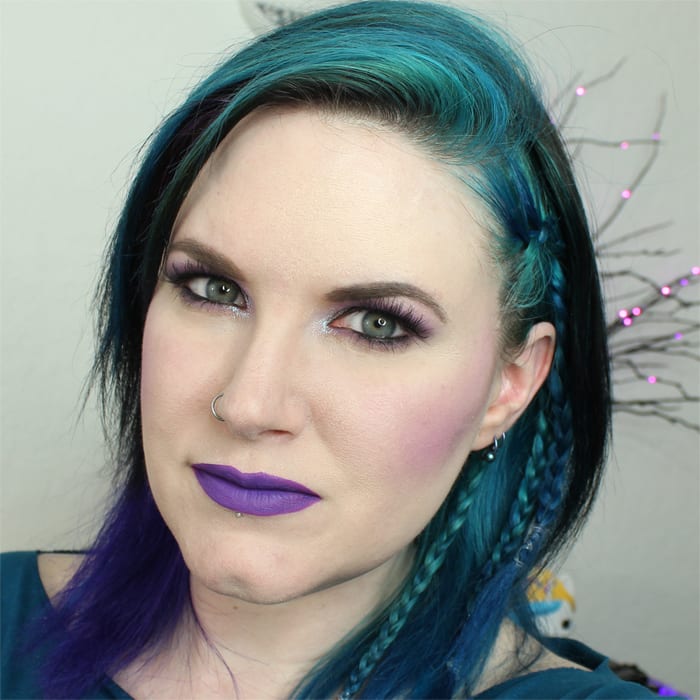 Eyes
Too Faced Shadow Insurance
Saucebox Deep Purple (Forbidden Fruits Palette) – crease / lower browbone, close to lower lash line
Makeup Geek Wisteria – upper browbone, lower lid
Makeup Geek Corrupt – to cut the crease, at roots of outer lower lash line
Fyrinnae Pixie Epoxy – lid (vegan)
Fyrinnae Serene Highness – outer 3/4 of lid (vegan)
Fyrinnae Princess for a Day – inner 1/2 of lid, on top of Serene Highness (vegan)
Saucebox Magic – inner corner and under brow highlight
Tarte Tartiest Clay Paint Liner – upper lash line (vegan)
Ardell Demi Wispies (with Fantabulash Lash Tape)(vegan)
Nyx Tres Jolie Black Gel Pencil – lower waterline
Physicians Formula Sexy Booster Cat Eyes Mascara
Face
Cover FX Pressed Mineral Foundation in N10 (vegan) with Nyx Dewy Spray
Urban Decay Bittersweet – blush
Notoriously Morbid Necromancy – contour (vegan)
Dose of Colors Pearl Dust – highlighter
Lips 
Jeffree Stary Velour Liquid Lipstick in I'm Royalty (vegan)
Rings
Black Crescent Moon by Rogue & Wolf
Paradise Statement Ring by Bunny Paige
I included 3 different lips for this look – bold lips with Jeffree Star's I'm Royalty, because hey, dramatic purple look needs dramatic purple lips. Las Vegas is a soft pinky purple by Ofra Cosmetics. Sao Paulo is a peachy nude by Ofra Cosmetics. Both are part of their Spring to Summer seasonal collection.
Urban Decay Bittersweet keeps impressing me. I think it looks equally beautiful with both Las Vegas and I'm Royalty. It's my current favorite blush right now.
While I'm slowly improving when I apply lashes (need some tips? see my simple guide to false lashes), I felt like I really nailed my cheek contour today. I used much, much smaller brushes than I normally use. I applied my blush first with the Makeup Geek round blush brush, which gives a very controlled application of blush. I used the crown HD crease blending brush (see it here) to apply the contour under and around the blush. I then used the small end of It Cosmetics dual ended foundation and concealer brush to apply a sharp line of foundation underneath the contour. I applied the Dose of Colors Pearl Dusts highlighter with a fan brush, then used another fan brush to gently blend the edges of everything.
I had a LOT of fun with the eyeshadows. I created a dark purple cut crease and rather than using a light shade for the mobile lid I used a complex Fyrinnae shade, Serene Highness (medium cool violet topped with a vibrant highlight of varying green hues ), and then further amped up the inner lid with Fyrinnae Princess for a Day (turquoise-blue sparkle tops a sheer burgundy hue for a striking effect. Closer to light or at certain angles, it turns vivid pink. Very sparkly finish.).
What do you think of the purple dramatic look? Which lip color do you like best?