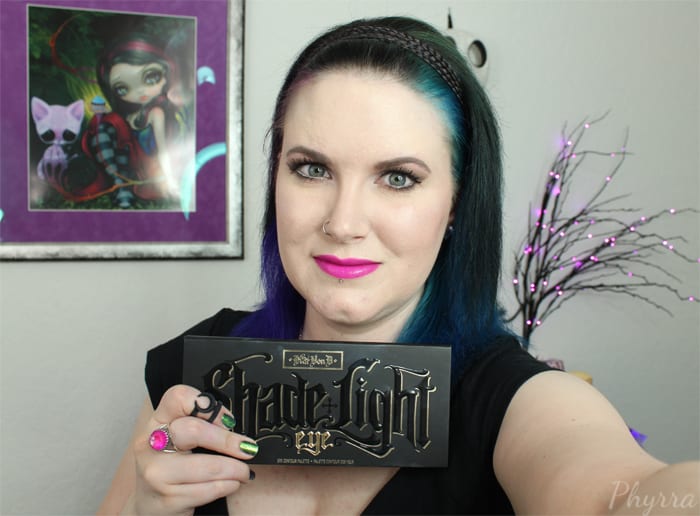 Today I've got the Kat Von D Shade + Light Eye Contour Palette to show you, swatched on pale skin and looks on hooded eyes. This palette has three color quads in neutral, warm and cool tones.
Kat Von D Shade + Light Eye Contour Palette
Kat Von D is cruelty free and has many vegan options.

If you like this video please give it a thumbs up, share and subscribe!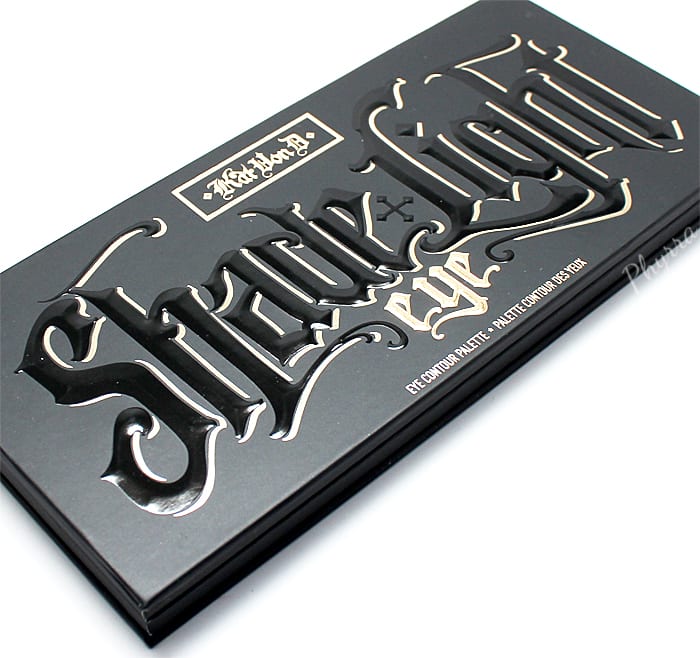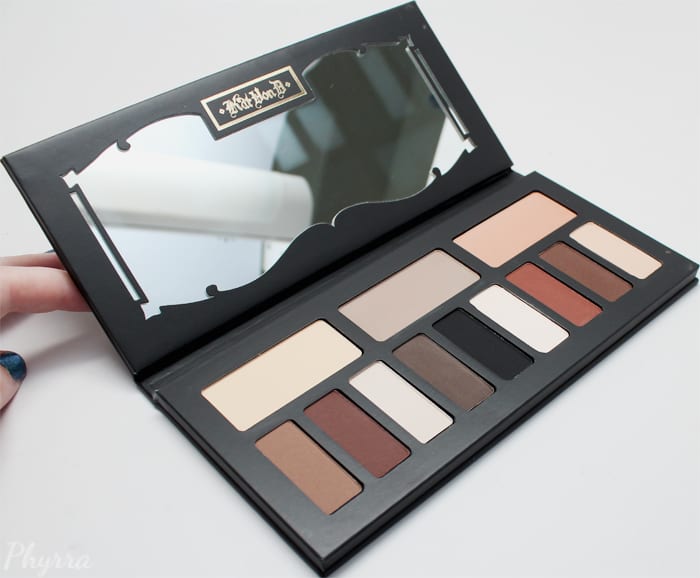 Price
$46
Availability
Sephora
Kat Von D is cruelty free and has some vegan options.
About the Kat Von D Shade + Light Eye Contour Palette
Transform your eyes through the art of contouring. After tapping into makeup pro secrets, Kat Von D created this first-of-its-kind eye shadow palette. It's specially-designed for eye contouring, a groundbreaking technique once used only by beauty experts to define and enhance eyes. Master three transformative eye-contouring techniques—lift, balance, and define—with the easy-to-follow guide, created and illustrated by Kat Von D: Lift to raise outer corners and accentuate or create a crease. Define to emphasize lash lines and create depth. Balance to draw eyes either closer together or farther apart.
3 x 0.08 oz Base shades: Laetus (creamy nude), Lazarus (cool taupe), Ludwin (peachy bronze)
3 x 0.04 oz Contour shades: Samael (dusty fawn), Saleos (smoky brown), Succubus (rich rust)
3 x 0.04 oz Define shades: Solas (espresso brown), Shax (jet black), Sytry (chocolate brown)
3 x 0.04 oz Highlight shades: Lucius (soft beige), Liberatus (pinkish ivory), Latinus (golden bisque)
Step-by-step contouring guide
Paraben free, sulfate free, phthalates free
cruelty free
Kat Von D's Pro Tips
Define and shape your eyes with neutral shades to create a well-done eye makeup design.
Try placing the deeper shades where you want to see the most lift or definition, and use the lighter shades to soften and diffuse.
To complement your neutral eye design, try adding a soft tone in your brows from the palette for added volume and fullness.
Use shades from the color quad that best complements your skintone for a natural look, or use shadows from another quad to create more subtle or dramatic looks.
All eyeshadows swatched on bare skin, a rarity for me!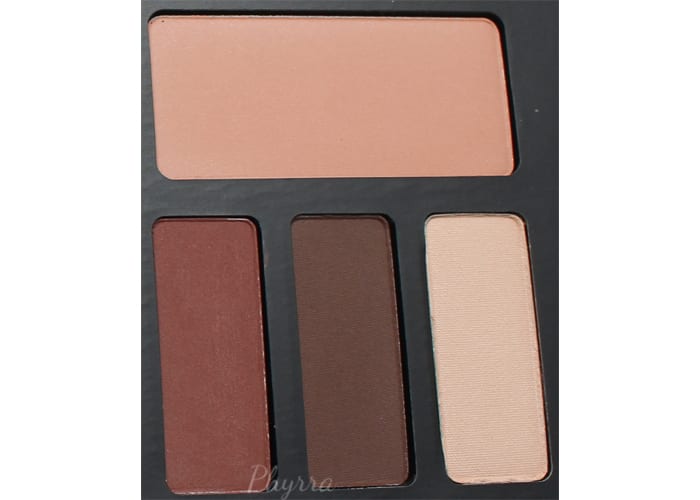 The Warm Quad
Ludwin
peachy bronze
My Take
light peach matte
Succubus
rich rust
My Take
brown with orange tones matte
Sytry
chocolate brown
My Take
deep slightly smoky brown matte
Latinus
golden bisque
My Take
light beige with peach tones matte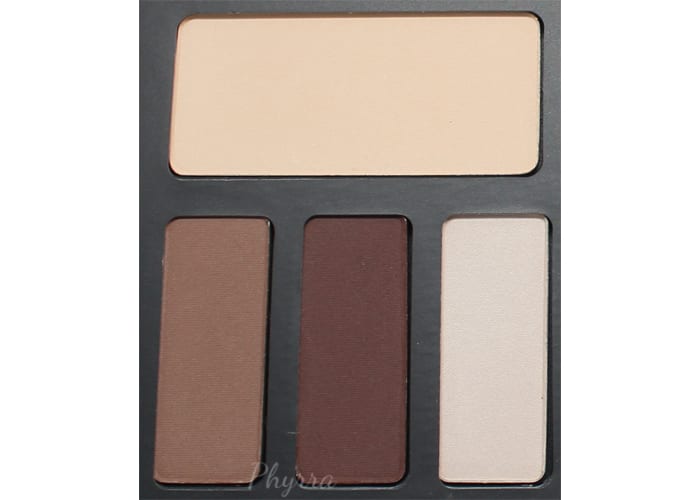 The Neutral Quad
Laetus
creamy nude
My Take
creamy vanilla matte
Lucious
soft beige
My Take
pale cream with slight peach tone matte
Samael
dusty fawn
My Take
light milky brown matte
Solas
smoky brown
My Take
deep espresso brown matte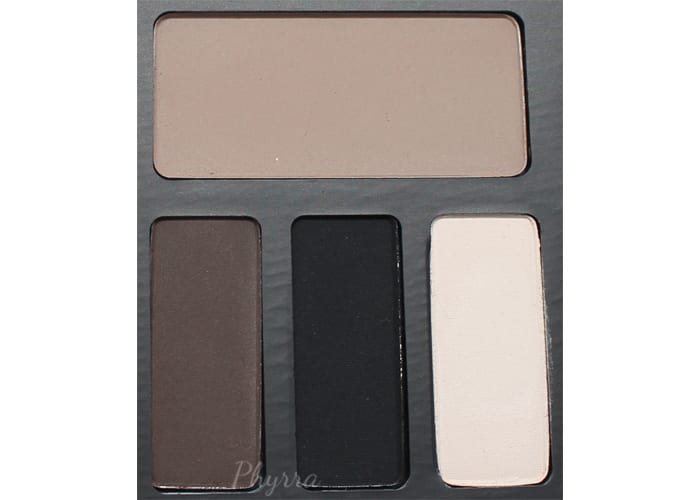 The Cool Quad
Liberatus
pinkish ivory
My Take
cool ivory with pink tones matte
Lazarus
cool taupe
My Take
light cool taupe grey matte
Saleos
smoky brown
My Take
deep charcoal taupe matte
Shax
jet black
My Take
soft black matte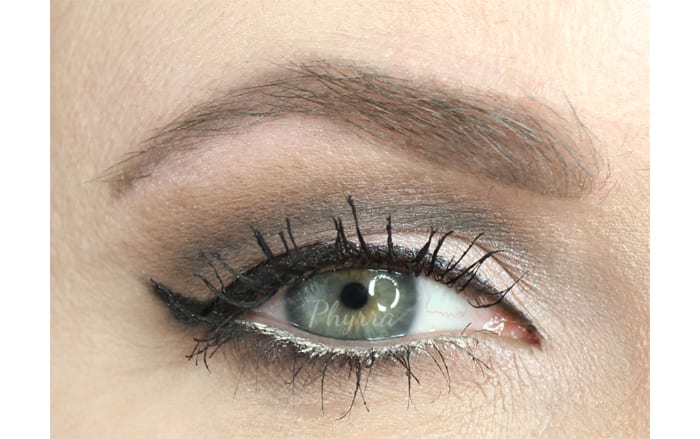 The Shade + Light Eye Contour palette has 9 eyeshadows that are .04 each and 3 that are .08 each for a total of .60 oz of product. A typical Urban Decay eyeshadow is .05 for $18. 12 eyeshadows, which would be .60 oz, would cost you $218. So while not UD, I still think this is an excellent value for the price.
I also bought the Shade + Light Eye Contour Brush, which is dual ended. It has a tapered end for defining and a domed end for blending. Unfortunately it's currently out of stock at Sephora.
I have a love hate thing with the packaging. I love the black packaging. I hate that the names of the colors aren't printed on the palette beneath the shades. I like that it's easily portable.
I love the versatility of this palette because in addition to using it on your eyes, you can use it to contour your cheeks or fill in your brows.
The only color in the palette that I'm not really crazy about is Shax the black, because it's not as pigmented as I'd like. I like the colors overall and think it's a very useful matte neutral palette. I love pairing neutrals with brights but sometimes it can be hard to find the right neutral shades and this palette covers them all.
I love the pigmentation and blendability of the eyeshadows. They're easy to apply and blend. With the exception of Shax, I think they all have excellent pigmentation. On primer they last all day for me.
Looking for more? Check out
What do you think of the Kat Von D Shade + Light Eye Contour Palette?