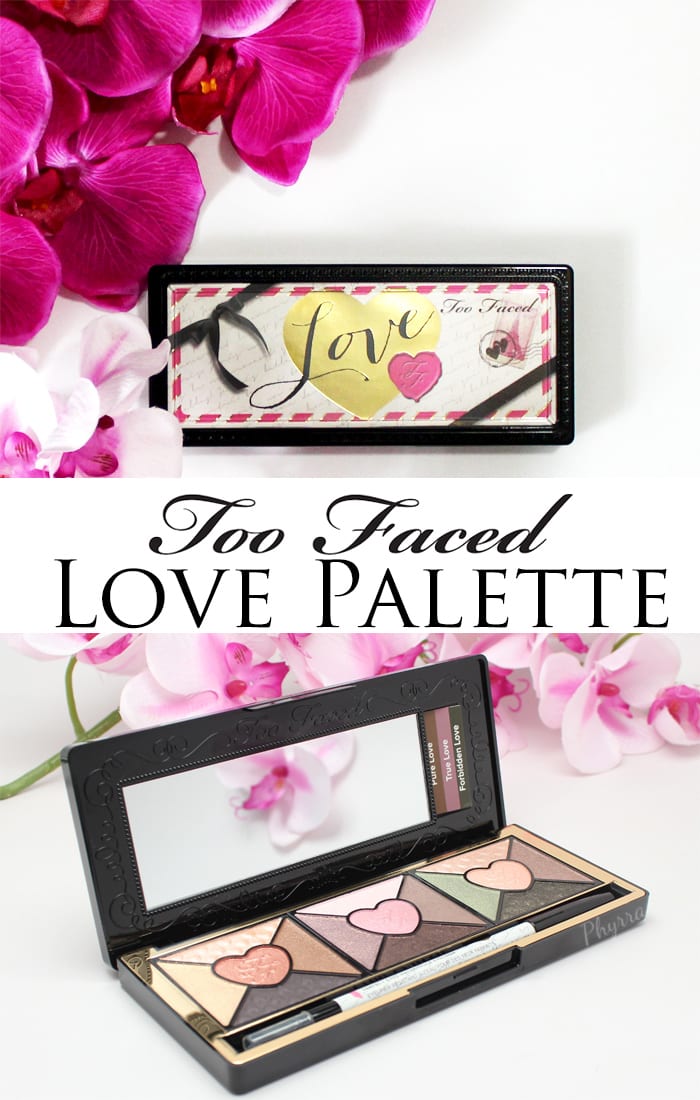 Today I'm excited to share the Too Faced Love Palette with you. This palette is made up of 15 shades, mostly shimmery neutrals. You've got a few fun greens and some lovey dovey pinks thrown in for color. It also has a black eyeliner. Initially it reminded me of the Too Faced Return of the Sexy eyeshadow palette. However, after swatching it, it really makes me think of some of the kawaii Korean and Japanese eyeshadows that I see over on my friend Izzy's blog, Musings of a Muse. Be prepared, I've taken a bunch of product shots.
Press sample.
Too Faced Love Palette Review
Where to Buy
Too Faced, Sephora, Ulta, Macys
Price
$49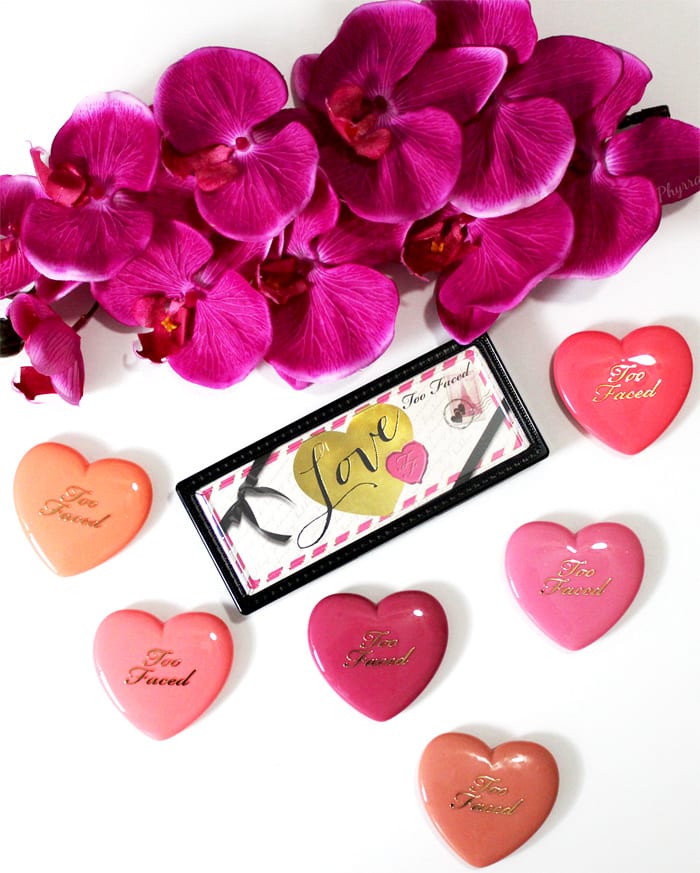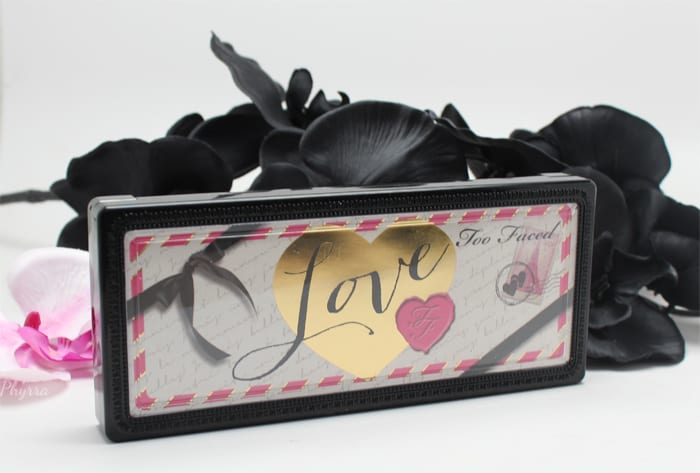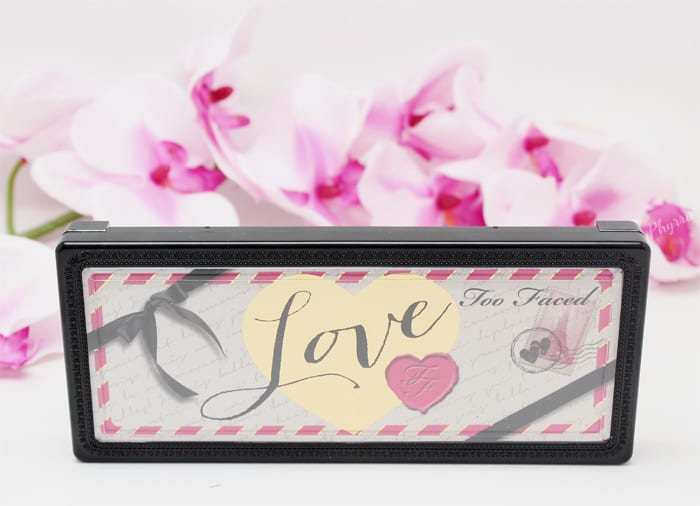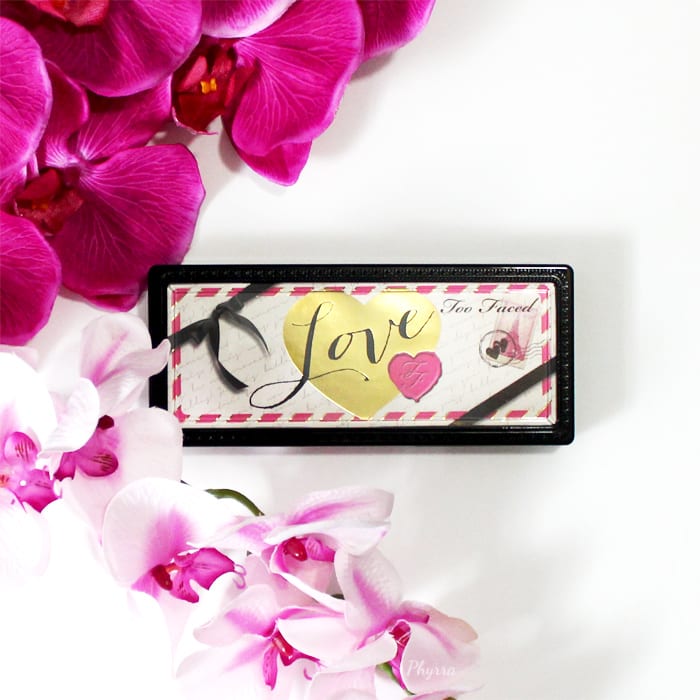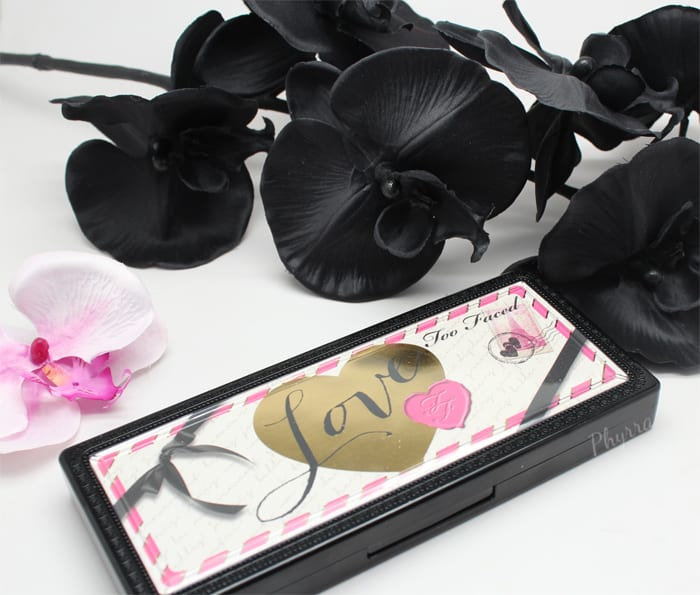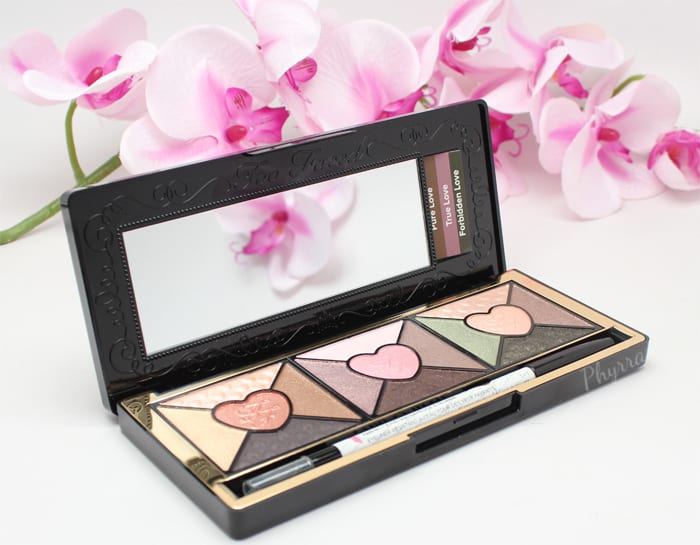 All of these eyeshadows were swatched on my bare skin with a bdellium 777 brush. Eyeshadows will perform better on eyeshadow primer. I strongly recommend that you use eyeshadow primer.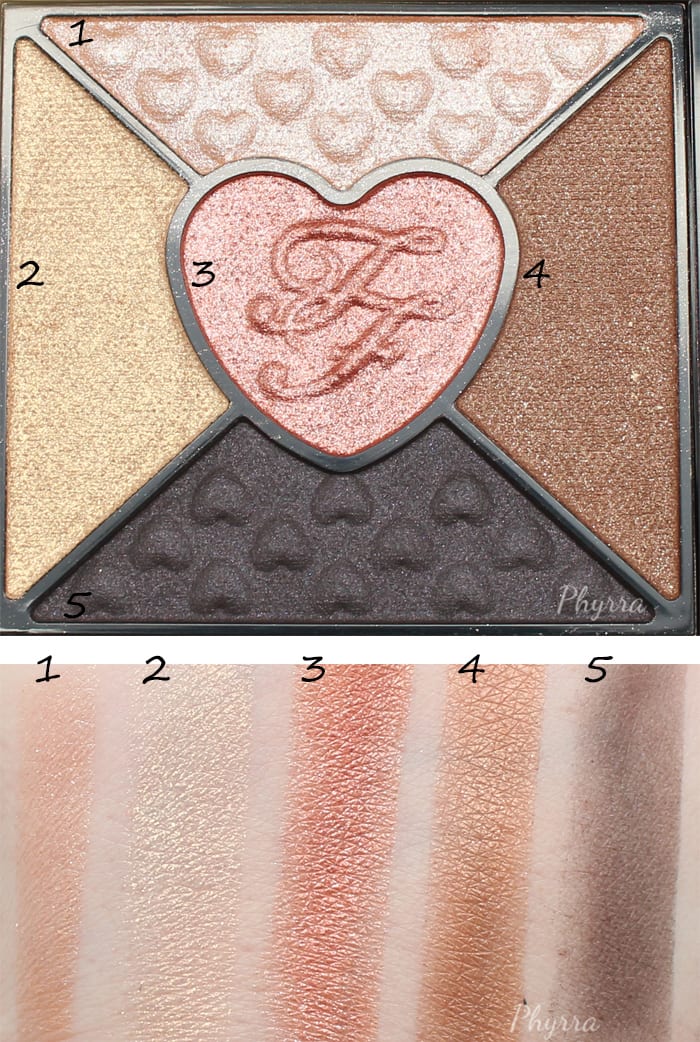 Left Quint
1 – light peachy beige gold shimmer
2 – light gold metallic
3 – rose gold metallic
4 – golden brown pearl
5 – deep cool brown matte, definitely more sheer than the other shades.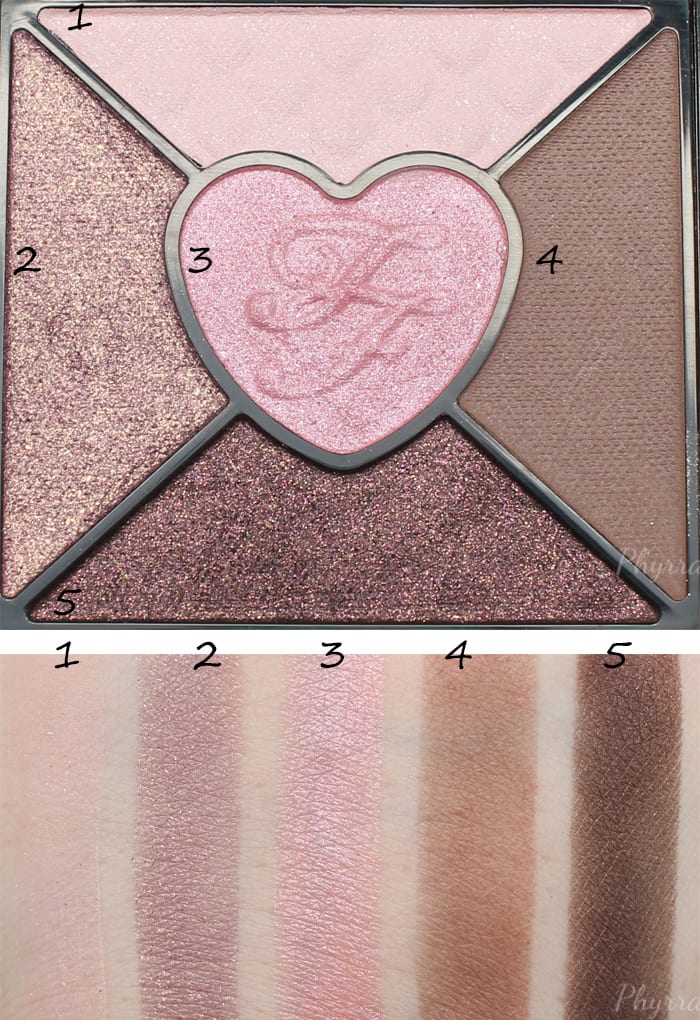 Middle Quint
1 – light pink demi-matte, on the sheer side
2 – plum purple base with golden shift, more sheer that I like
3 – light ballerina pink shimmer
4 – midtone brown matte, more sheer than I like
5 – deep chocolate brown pearl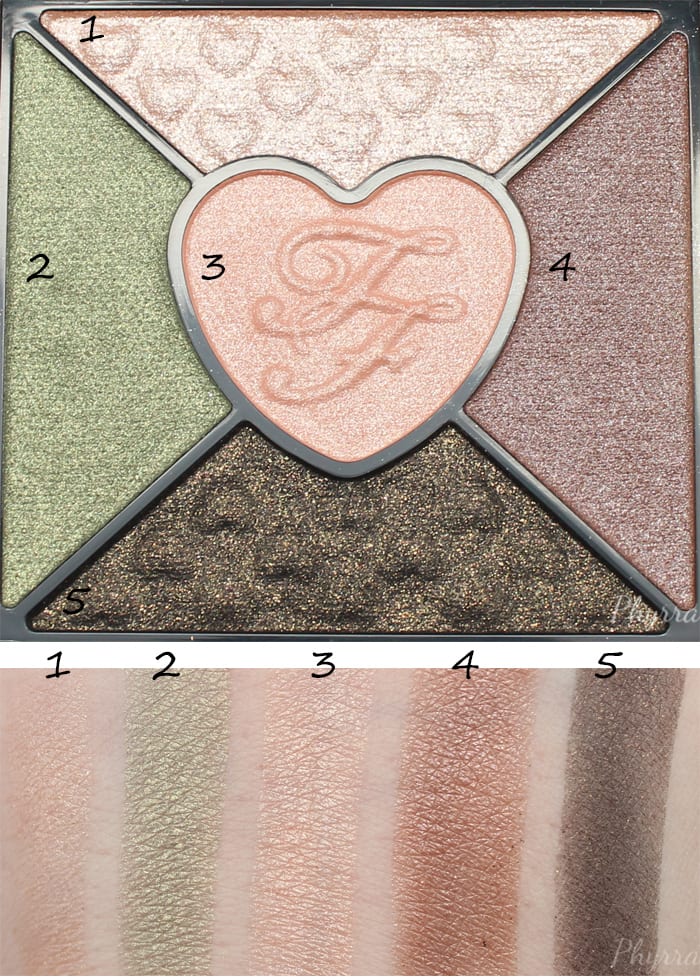 Right Quint
1 – light beige shimmer
2 – light green shimmer with golden shift
3 – light peach shimmer
4 – brown pearl
5 – deep brown with green tones and subtle golden sparkle, less pigmented than I like. I wish the green was more prominent in this shade.
I really like the packaging for this palette as it feels very solid and safe for travel. It has a nice mirror inside. The whole Too Faced Love Letter theme / gift is very fitting with the brand image.
The shape of the eyeshadows themselves, while cute, are semi annoying when trying to fit your brush into them. My bdellium 777 brushes that I used to swatch every color felt like they were almost too wide to swipe the color. So while the heart shape is cute and it's a nice way to break up the quints, you may not like it based on the size and shape of your brushes.
Too Faced says this palette was created with slurry powder technology to give velvety smooth, multidimensional, intense color payoff. Too Faced says that there are shimmer, pearl and matte finishes in the palette. There are very few mattes in the palette though. most are shimmery or metallic.
Out of all the colors, I feel like #5 in the left quint, #1 in the middle quint, #2 in the middle quint, #4 in the middle quint and #5 in the right quad could use more pigmentation. They're definitely workable, and they'll look much better on primer, but I feel you can tell in my bare skin swatches how they'd work without.
I feel like the palette was well planned out with its colors. The few mattes are all browns (and one pink), so they'll let you contour and shade the eye with ease, while all the shimmery shades will brighten the eyes. I do feel like some of the colors are multi-dimensional type shades, like #2 in the right quint (golden light green),  #2 in the middle quint (golden plum) and #5 (golden brown green) in the right quint.
As someone who has missed Korean cosmetics since going cruelty free (I don't think my favorite brands like Holika Holika and Tony Moly are currently cruelty free), I'm really happy to see Too Faced put out a palette influenced by Korean cosmetics.
If you are a fan of neutral, shimmery palettes, I think you will love the Love palette. While a few shades underperformed, the rest were quite nice. If you're a fan of brighter palettes or prefer more mattes, I would skip this and go for one of Too Faced's Chocolate Bar palettes. I will be reviewing the new blushes soon too.
Because I'm a fan of Too Faced, I bought a Love Palette, plus 2 of the new Love Flush blushes (Baby love – soft dusty nude with fine gold sparkle, Your Love is King – plummy rose) to give away. Open  USA / Canada only. Official rules. Ends Aug. 2, 2015. You must enter using the rafflecopter widget below. If you are chosen as the winner you must respond to my email within 48 hours or another winner will be drawn.
What do you think of the new Too Faced Love Palette?