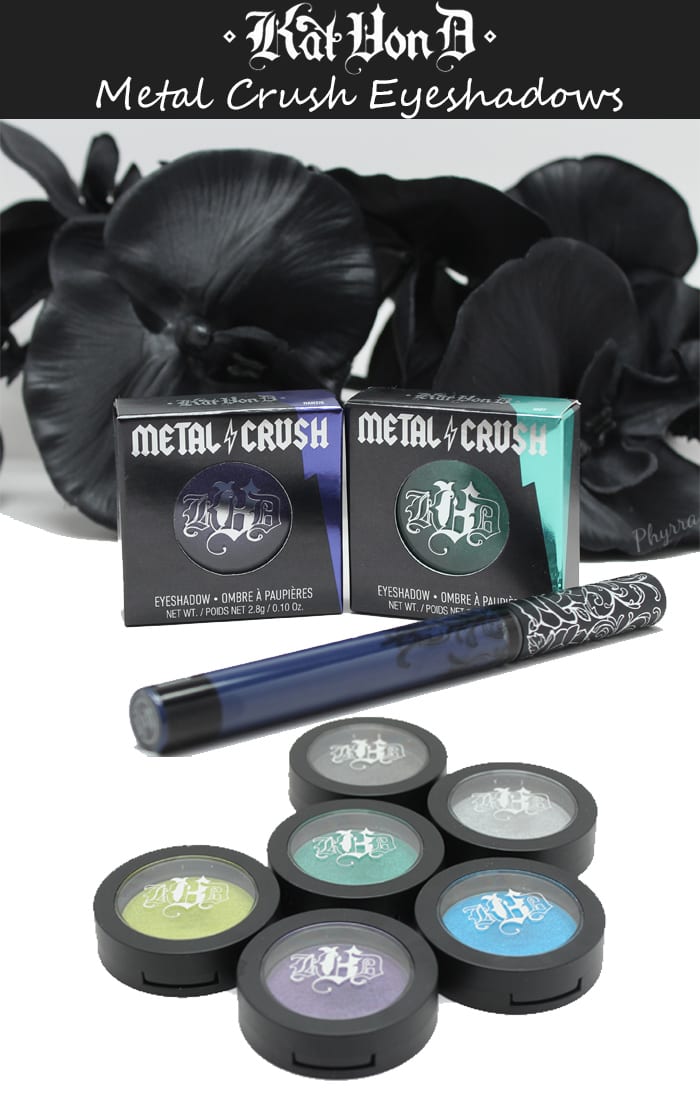 Today I've got my Kat Von D Metal Crush Eyeshadows video to share with you. More shades of KVD Metal Crush! So pretty!
Kat Von D Metal Crush Eyeshadows Video

If you like this video please give it a thumbs up, share and subscribe!
Where to Buy
Sephora
Price
$21 each for .10 oz. for Metal Crush Eyeshadows
$20 each for .22 oz. for Everlasting Love Liquid Lipsticks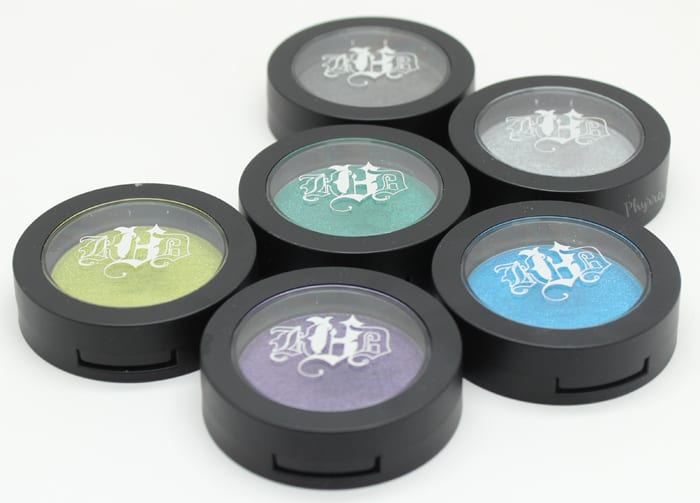 Metal Crush Shades Shown in Video
Paranoid – Pearlescent cobalt
Danzig – Pearlescent violet
Iggy – Pearlescent mermaid green  (less pigmented than I expected)
Black No. 1 – Iridescent gunmetal  (less pigmented than I expected)
Static Age – Metallic silver (less pigmented than I expected)
Electric Warrior – Pearlescent citron green
See more pictures of Danzig and Iggy here.
Metal Crush Shade that Shattered in Transit
Thunderstruck – Metallic pearl
Metal Crush Shades on Their Way to Me
Thunderstruck – Metallic pearl
Raw Power – Iridescent mahogany
Metal Crush Shades I May Purchase Later
Thrasher – Metallic gold
Synergy – Metallic bronze
Doce – Metallic copper
Everlasting Love Liquid Lipstick Shades Shown
Echo – satin navy blue
L.U.V. – rich violet
Mau5 – raspberry pink
Backstage Bambi – vivid hot pink
Jeffree – hot coral pink
Outlaw – red
See my review of the liquid lipsticks here.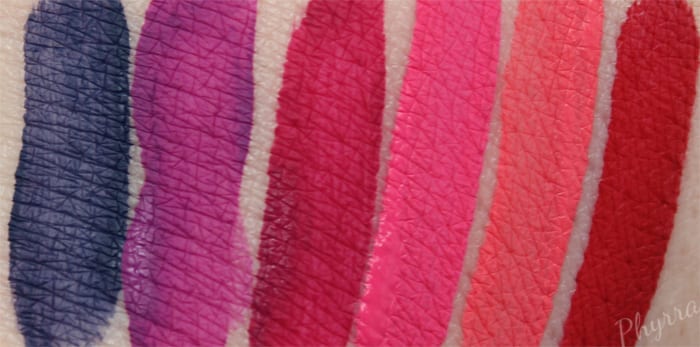 The eyeshadows were swatched on bare skin with no primer. These eyeshadows look amazing on primer.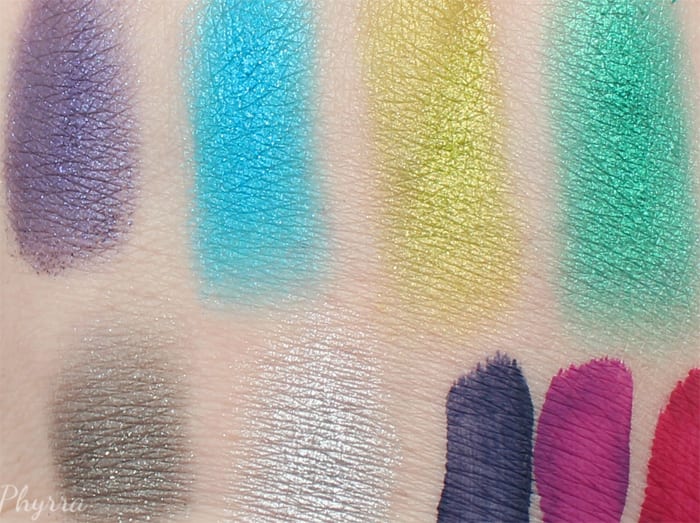 The Everlasting Love Liquid Lipsticks are vegan (Kat Von D recently announced this on Facebook. The eyeshadows are, of course, cruelty free.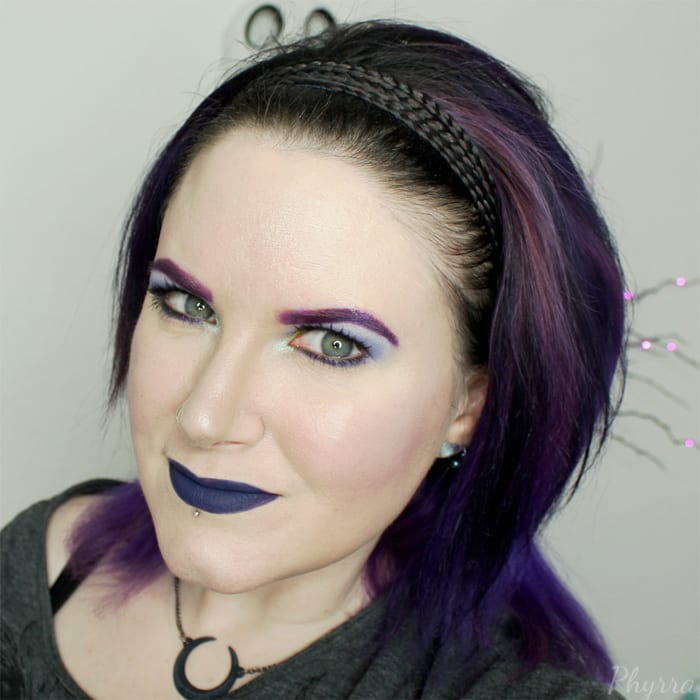 Be sure you check out my recent look wearing these products!
What do you think of the new Kat Von D Metal Crush eyeshadows? Do you like the liquid lipsticks? What else would you like to see from Kat Von D?