The Best Nail Polish for Summer

The Best Nail Polish for Summer
Today I'm sharing the best nail polish for summer with you – the KBShimmer Suns Out collection! KBShimmer created a set of 9 nail polishes that are tri-thermal. Tri-thermal means that they change to three different colors! I am in love!
KBShimmer is a cruelty-free indie nail polish company. I believe all of their nail polish is vegan.
PR sample.
KBSHimmer Suns Out  Collection Swatches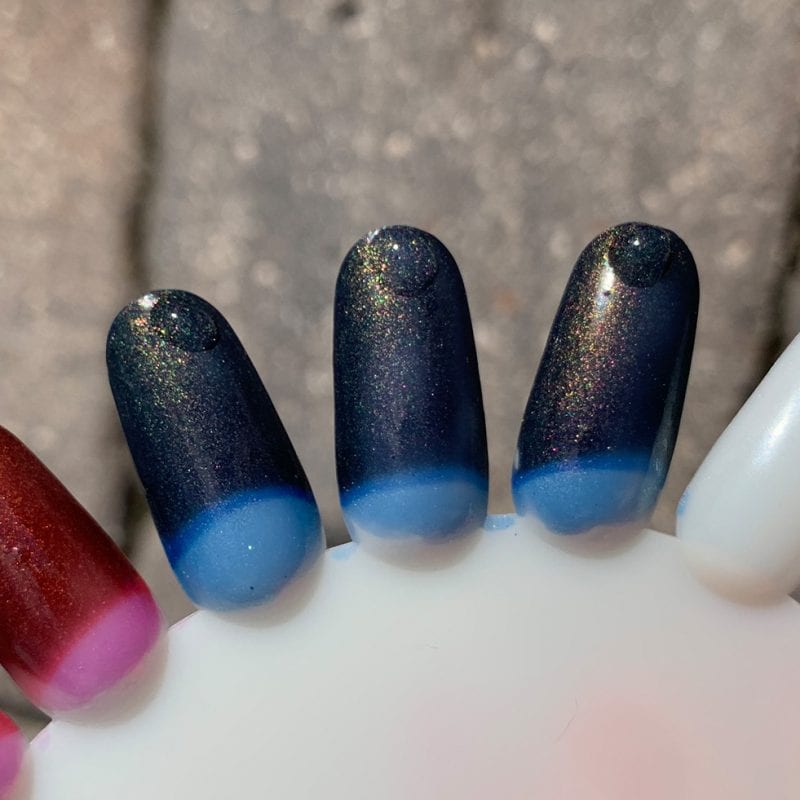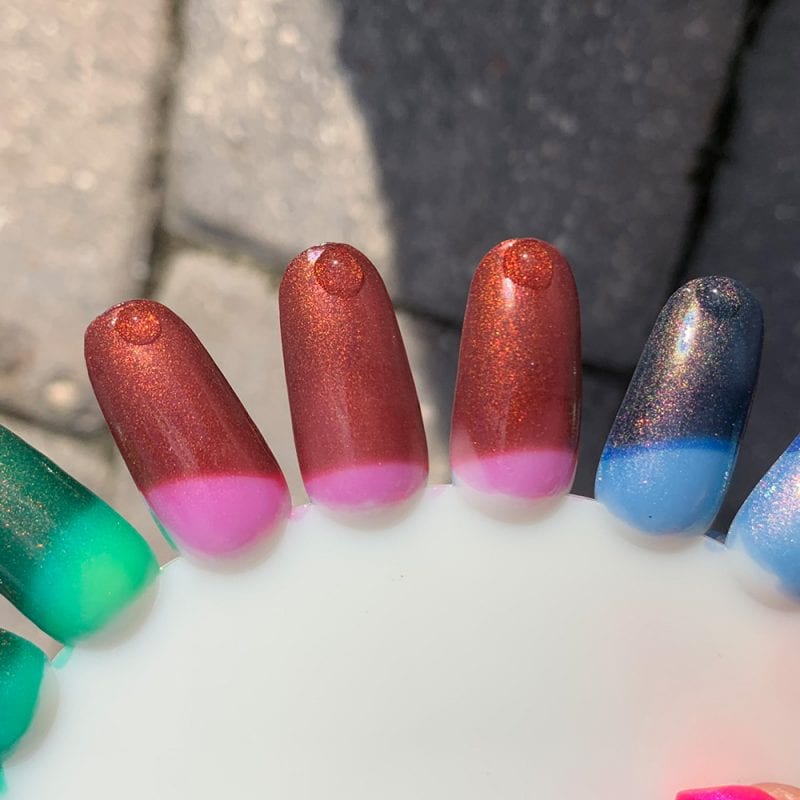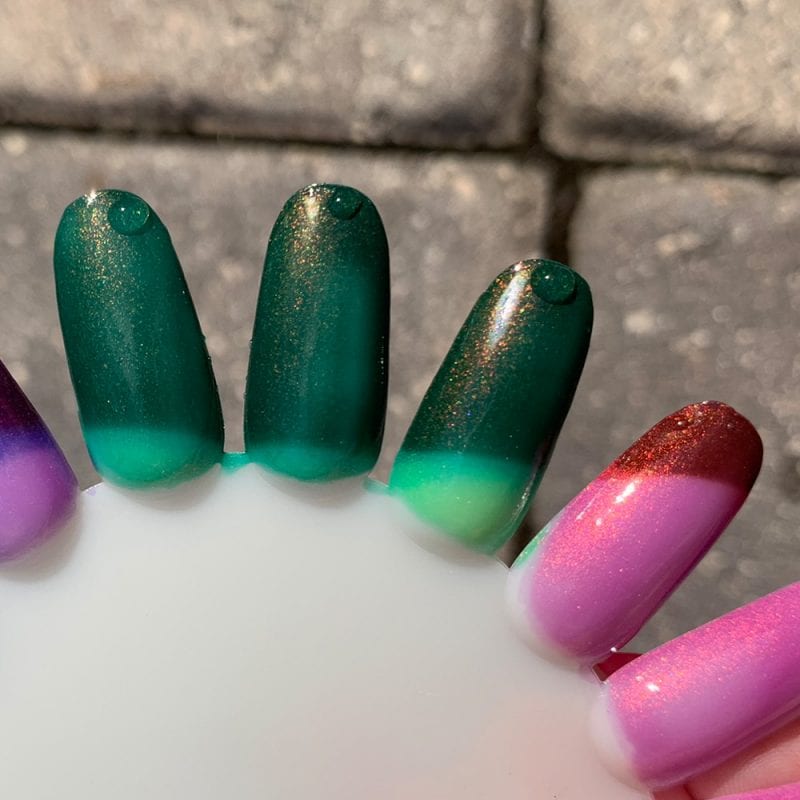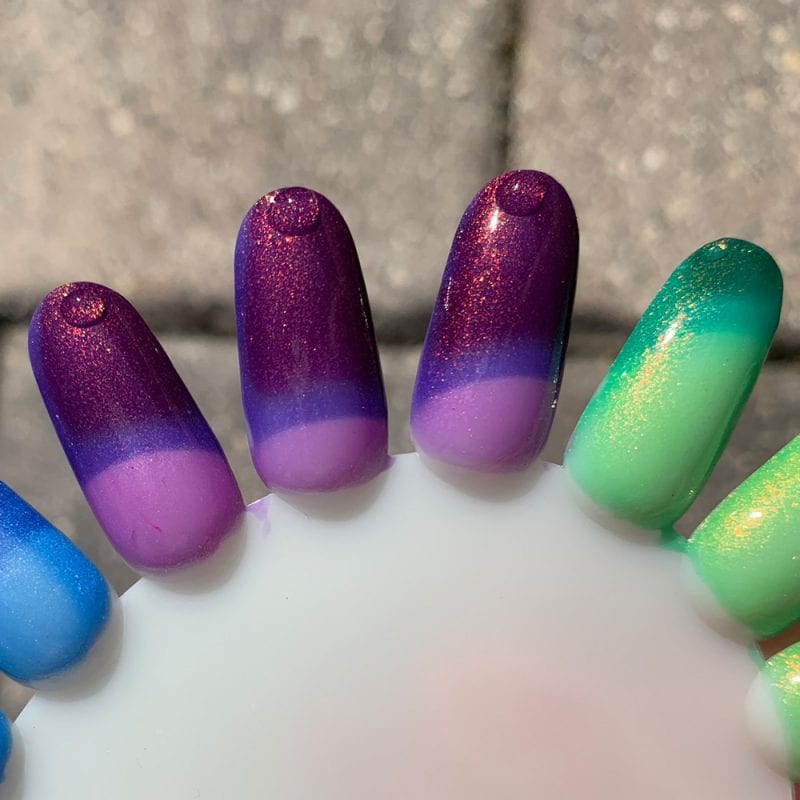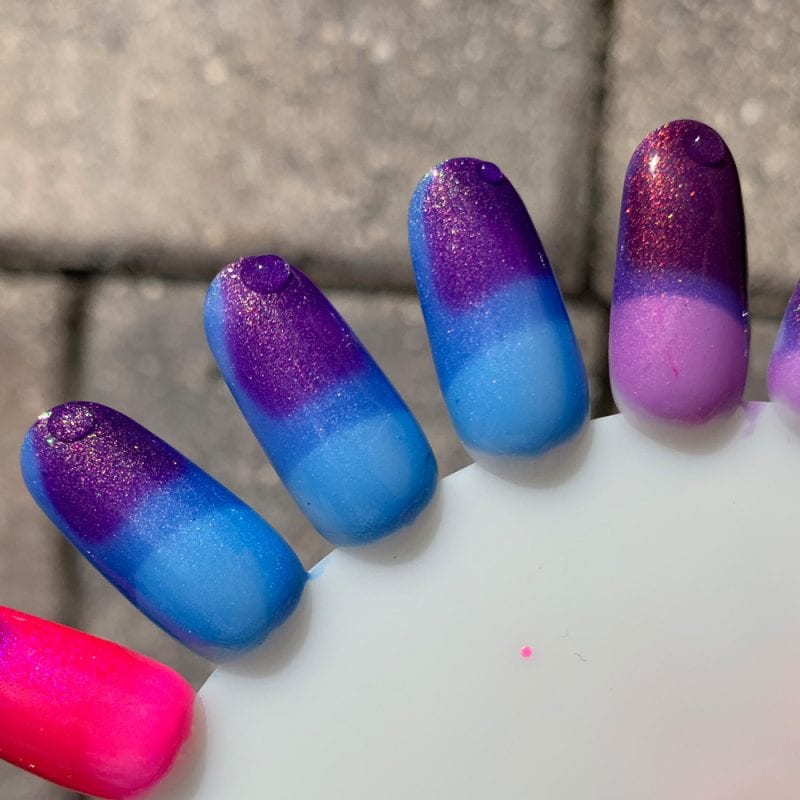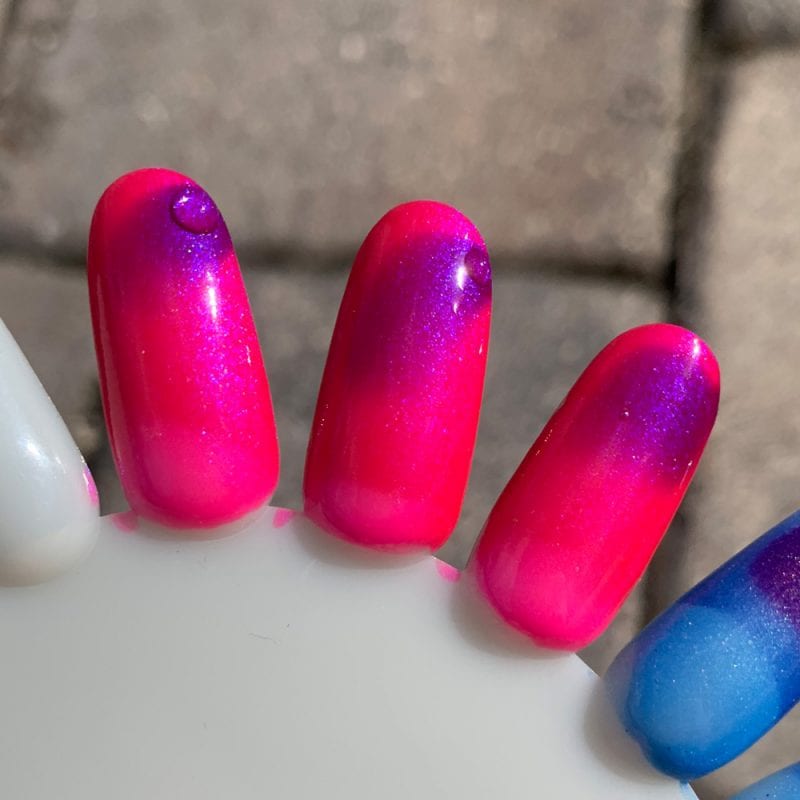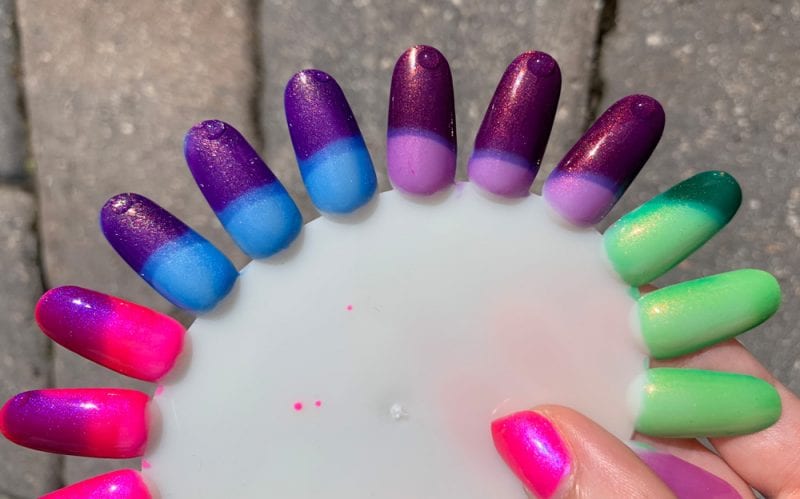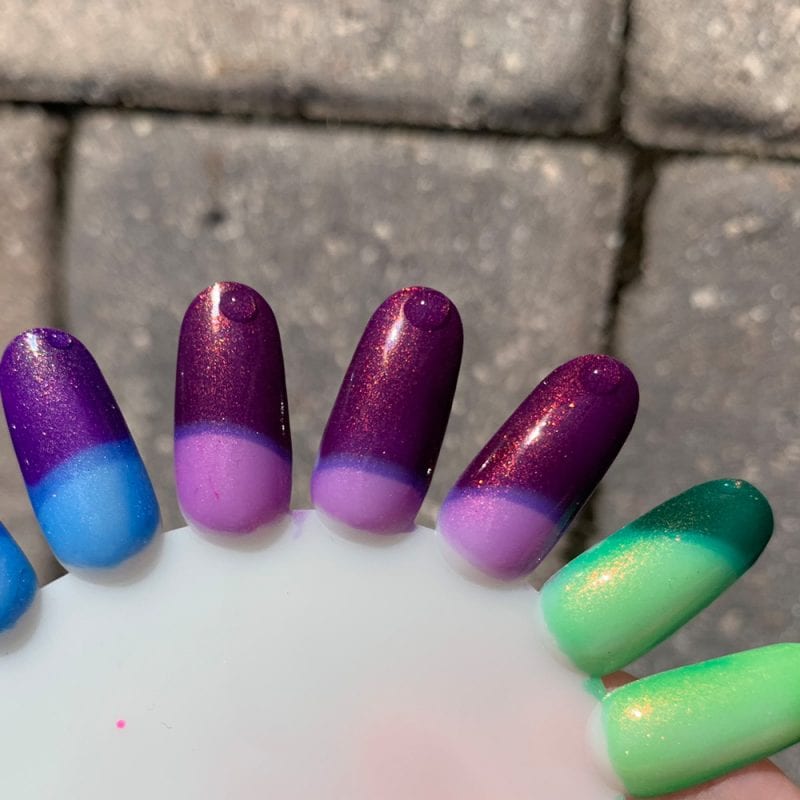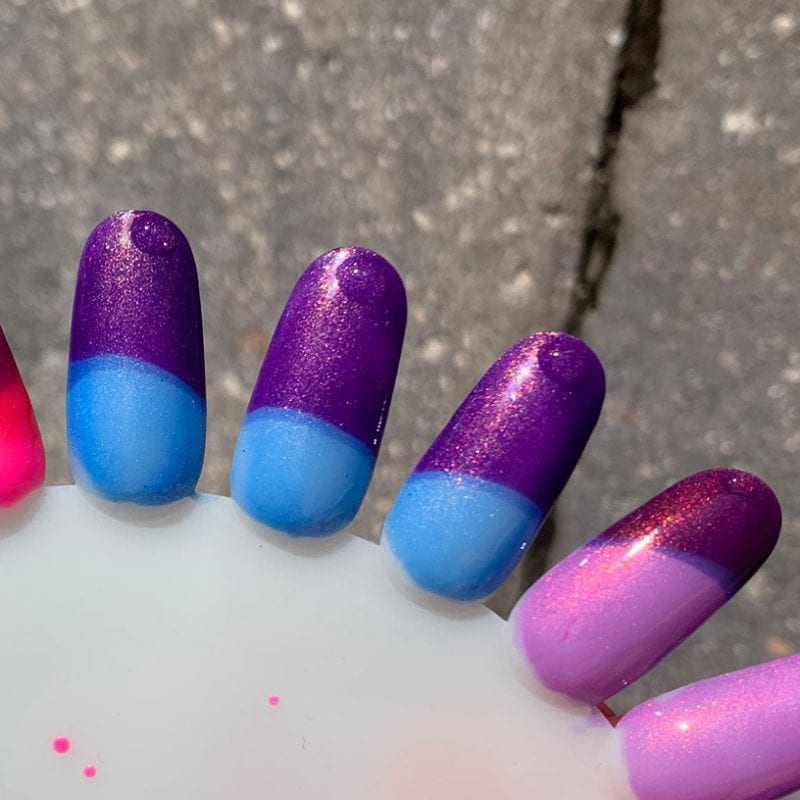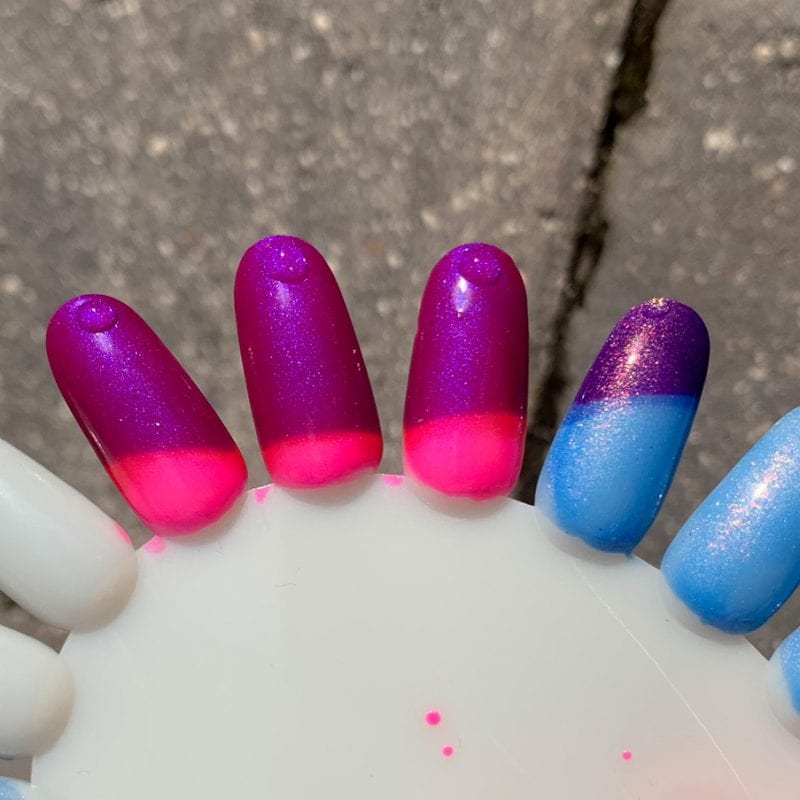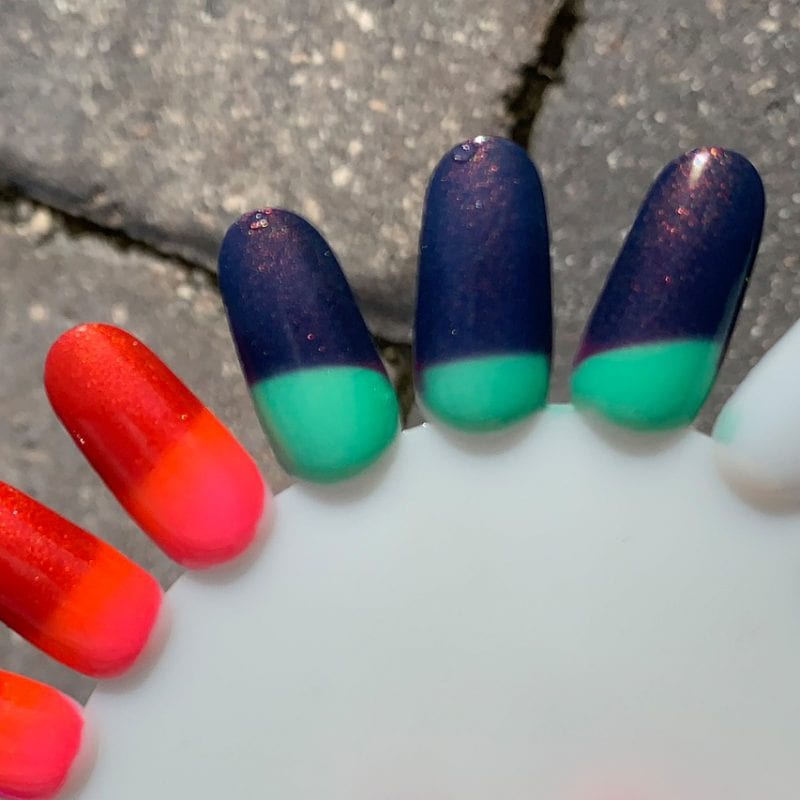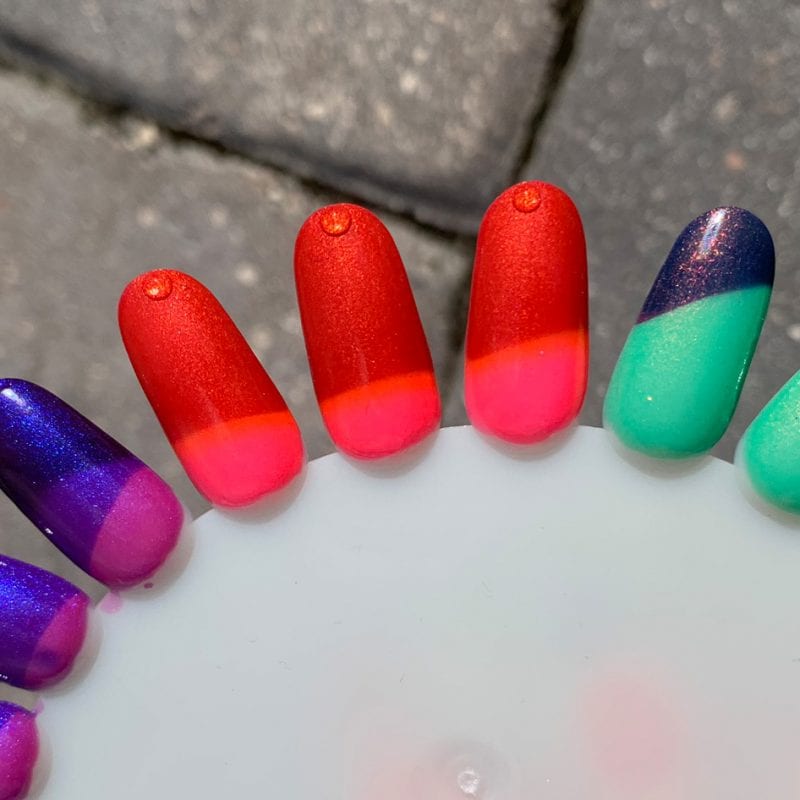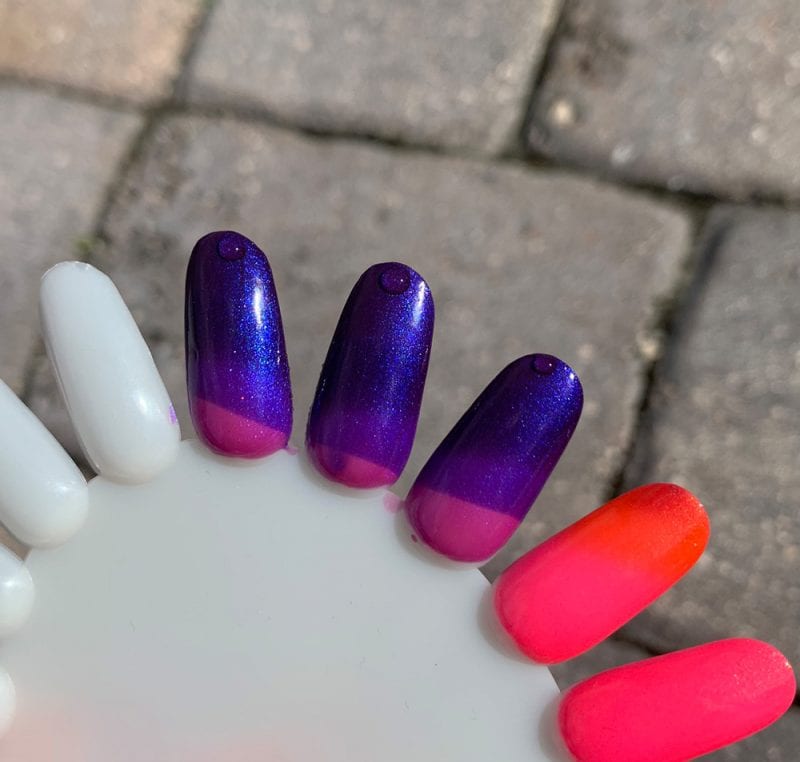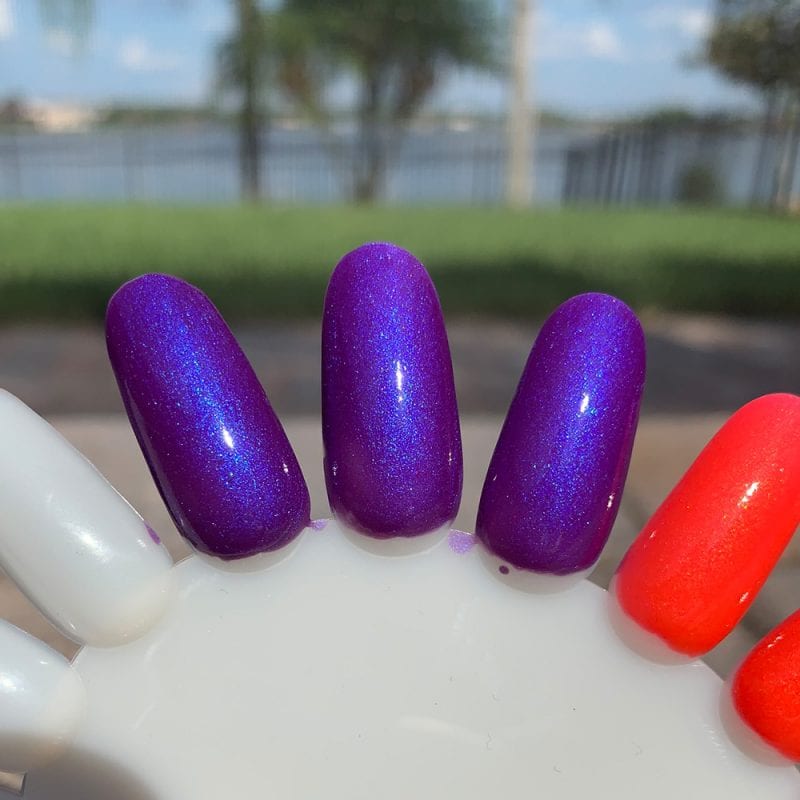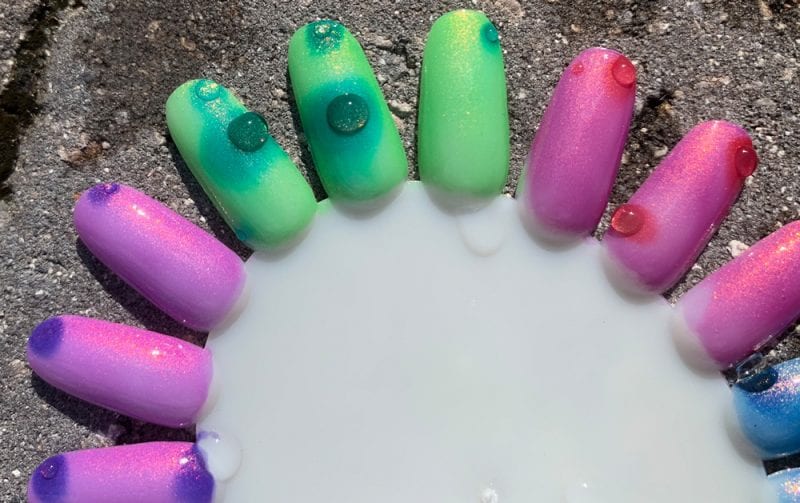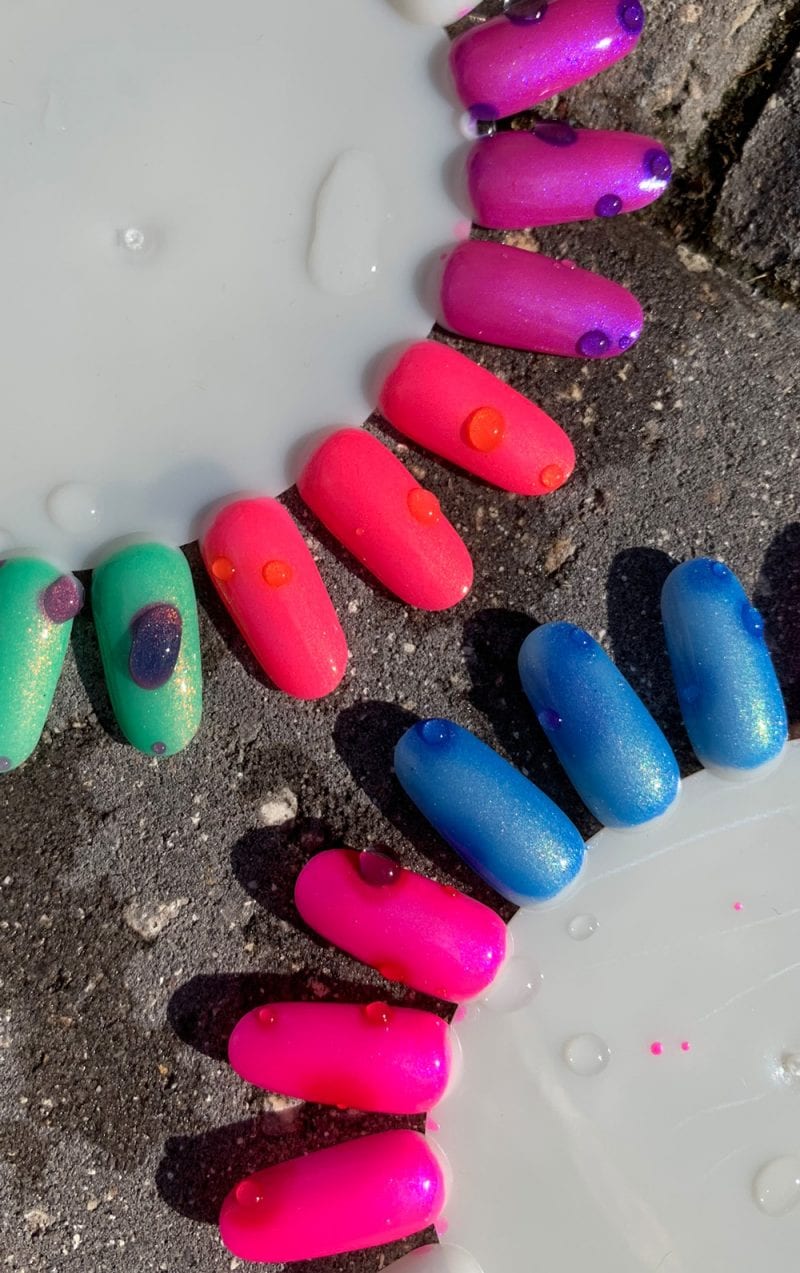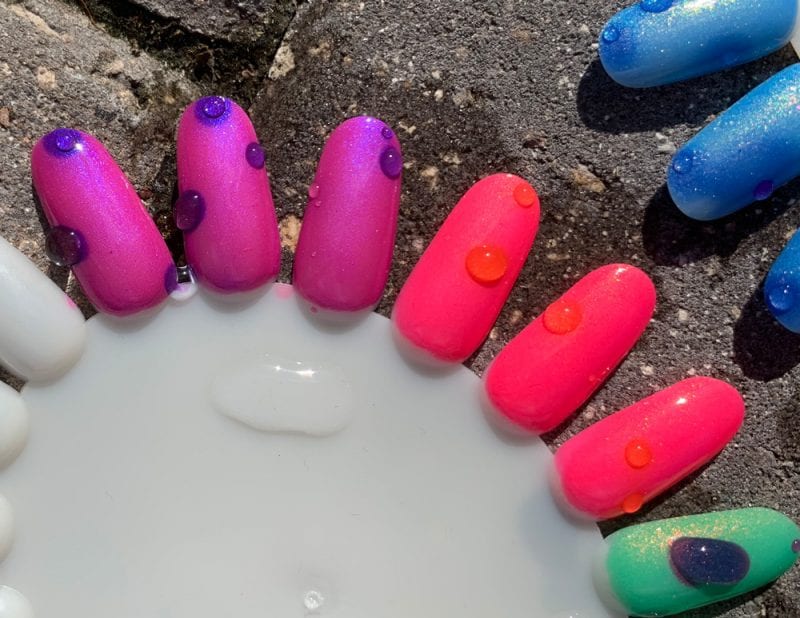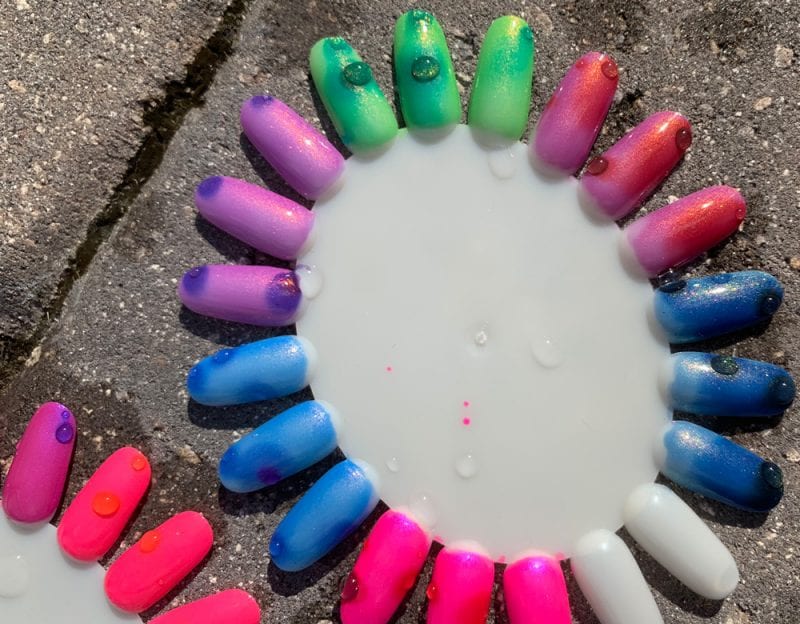 All of these KBShimmer nail polish swatches are two coats with a top coat.
The Best Summer Manicure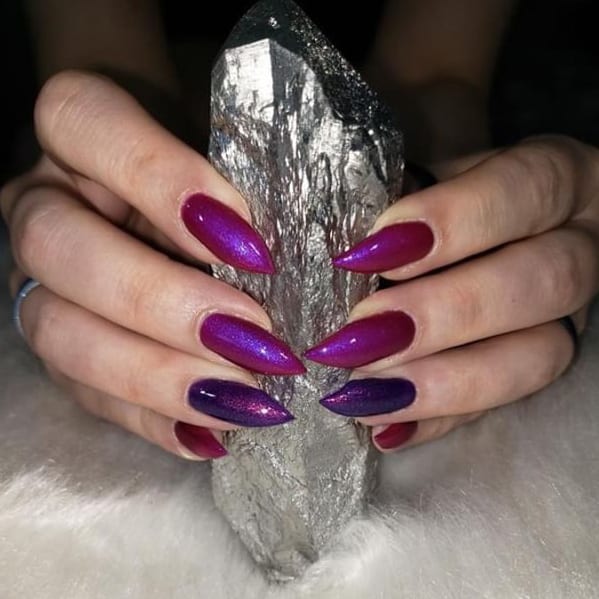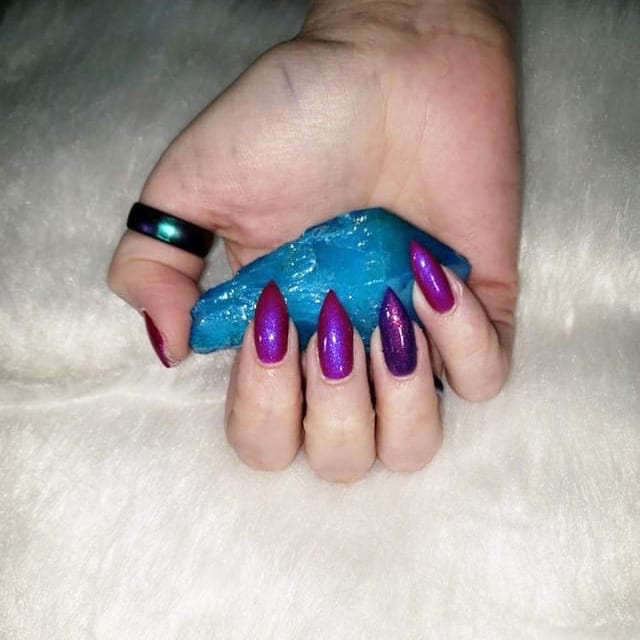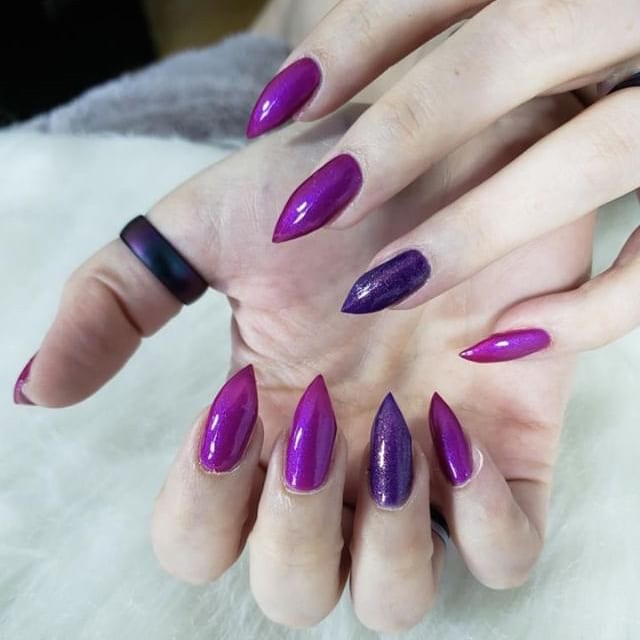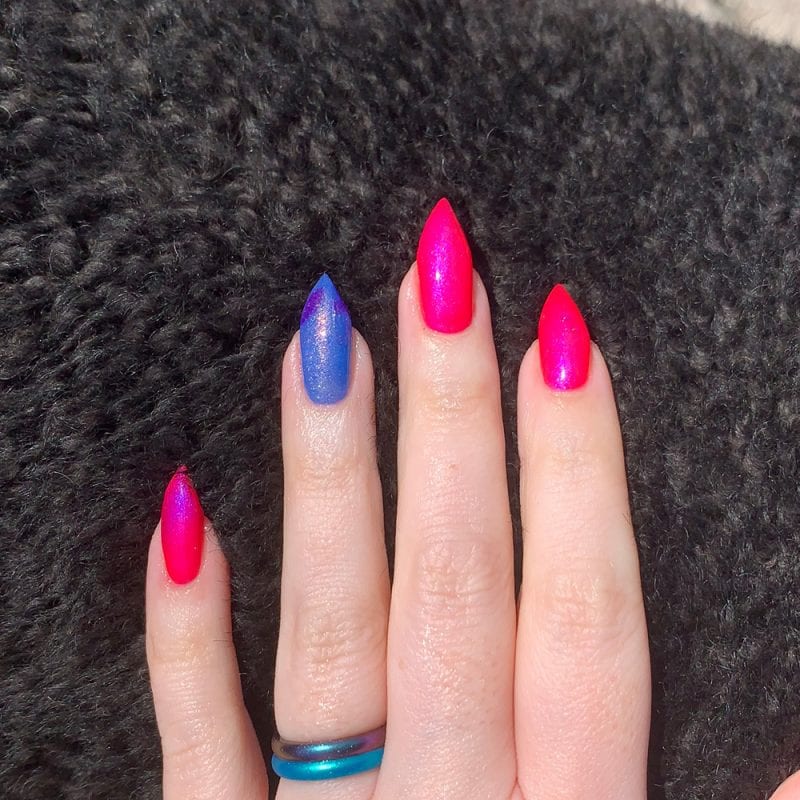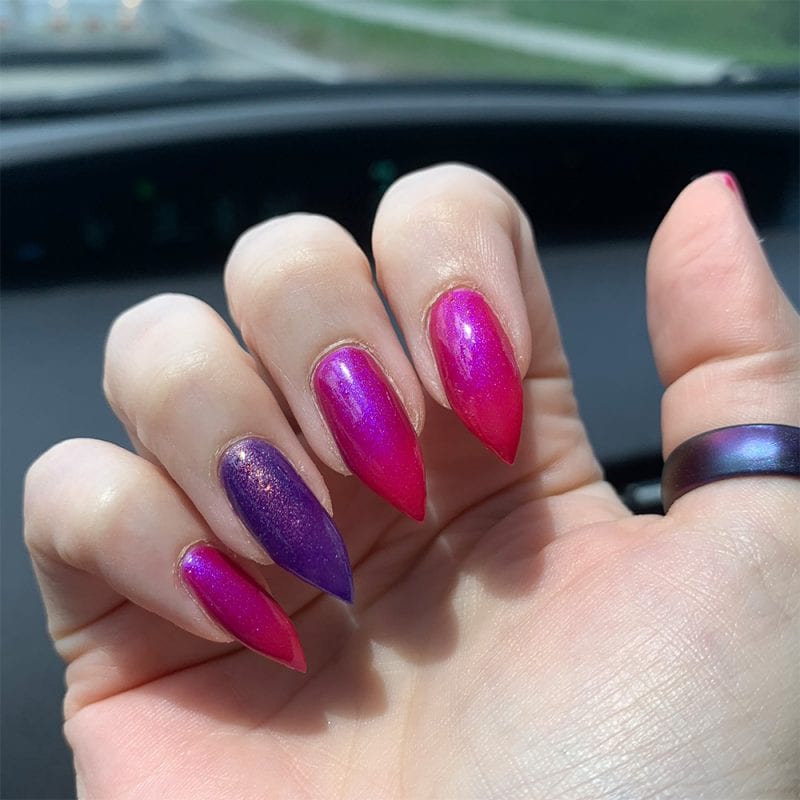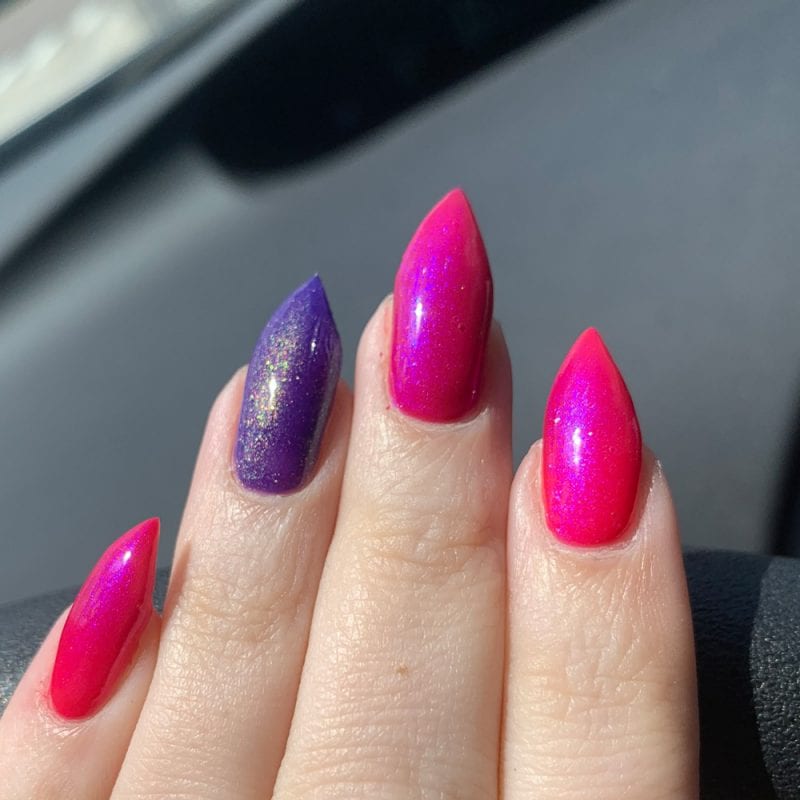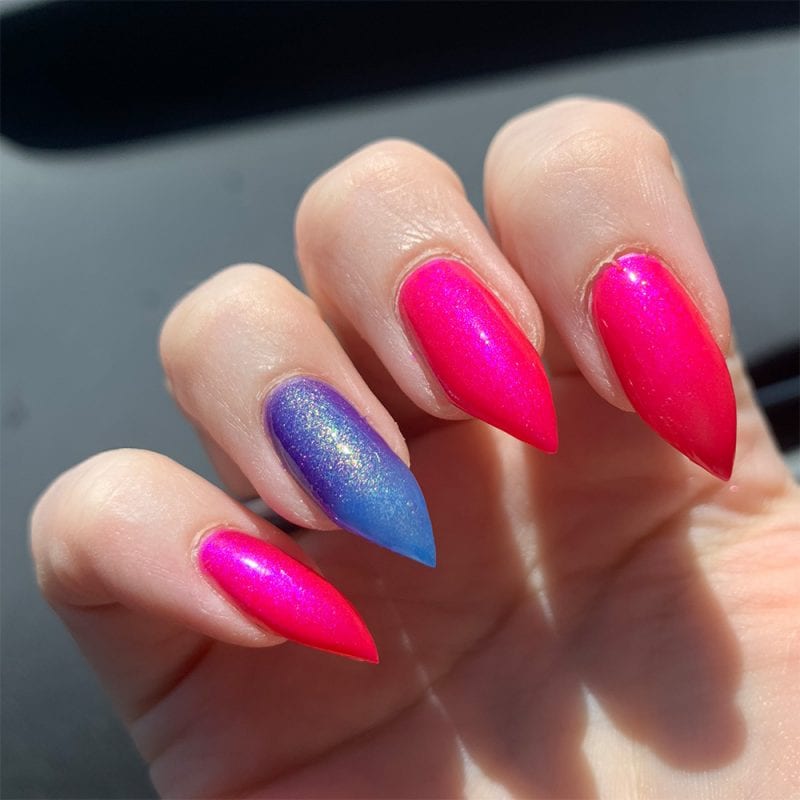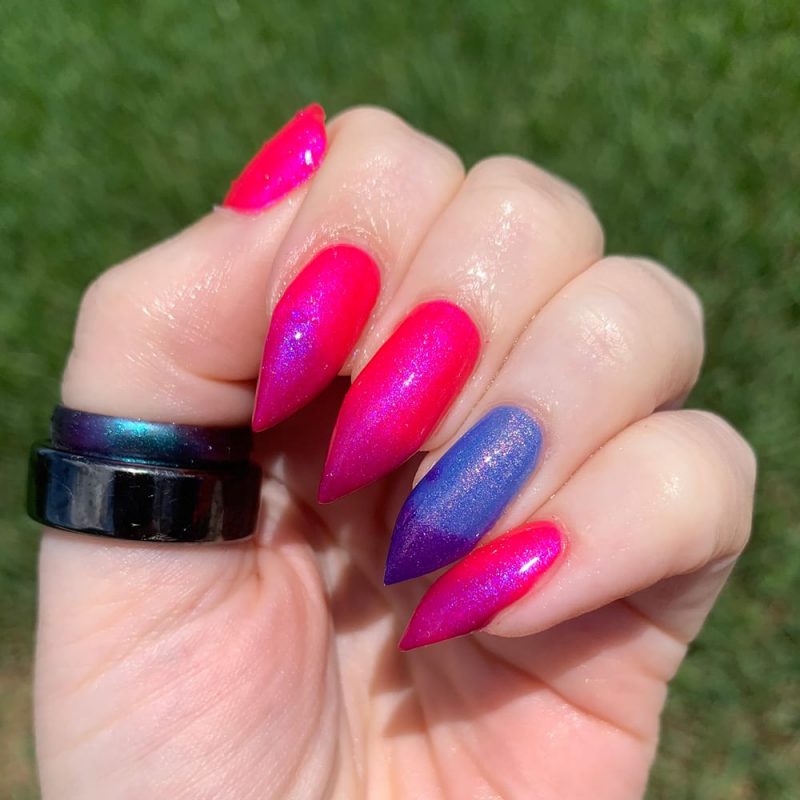 This is my current manicure. Yes, it's all the same 2 nail polish shades. I'm wearing KBShimmer Slay La Vie with an accent nail of Grow With the Flow. My nails are by Diamond in Tampa. If you're in Tampa, go see Diamond and tell her I sent you! Click Here to book an appointment with Diamond.
My natural nails have a hard gel fill on top to keep them strong. They're in a stiletto nail shape. I typically go every 3 weeks to get a hard gel refill and new manicure.
Are your nails weak and brittle? Check out the best nail treatment for healthy nails!
KBShimmer Suns Out Collection Review
I am totally in love with the new KBShimmer Suns Out collection. I adore these tri-thermal nail polish shades. They're so much fun to wear and to play with, as you can tell by the photos with the cold water drops. This is not a mani I will get bored with any time soon.
I love the wider brushes in these KBShimmer nail polish bottles. It means I can basically get my entire nail in one or two swipes. The formula is great as well, no pooling at the cuticles or running.
I LOVE Slay La Vie! It is the best nail polish for summer for me! I love this bright nail polish. It changes through 3 shades that I love for summer – Hot Pink to Neon Magenta to Rose. I looooove the blue-violet shimmer in it too!
The Suns Out collection is available now at KBShimmer.com and select retailers, including my favorite, Amazon. All shades are $11.00.
What do you think of the KBShimmer Suns Out collection? What's your pick for the best nail polish for summer?