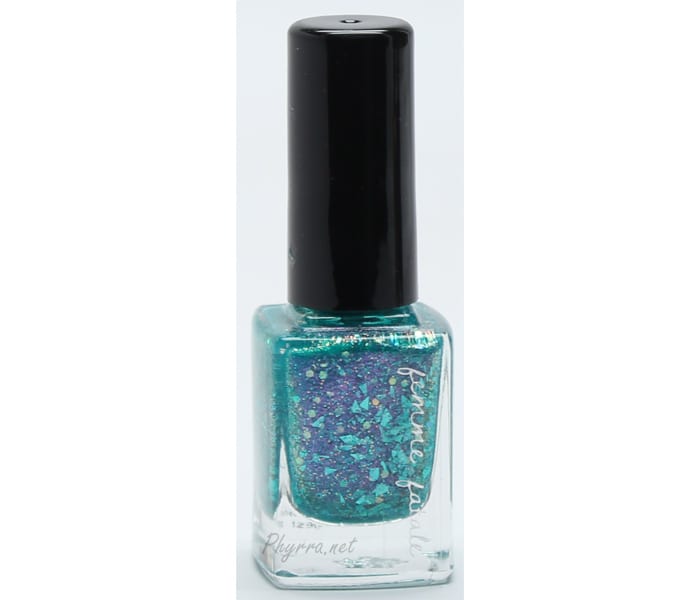 Happy Teal Thursday! I haven't done a Teal Thursday in a while. Today I've got Femme Fatale Cosmetics Underlight to show you. It's a shade that's exclusive to Color4Nails.com. I'm also showing off my Bunny Page Silk necklace.
Teal Thursday Femme Fatale Cosmetics Underlight
Price
$12.50
Description
turquoise jelly with pink iridescence with glitter and shards mixed in
I've got 2 coats of Underlight on. My pinky nail has Zoya Muse on it. I meant to grab Remy but I grabbed the wrong bottle.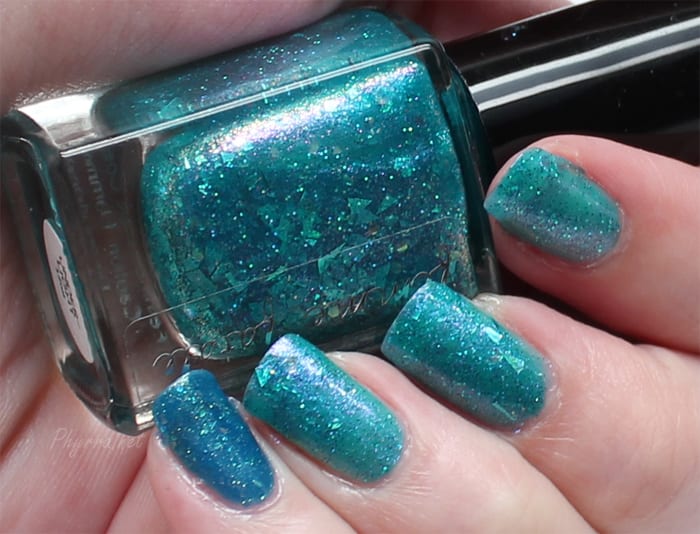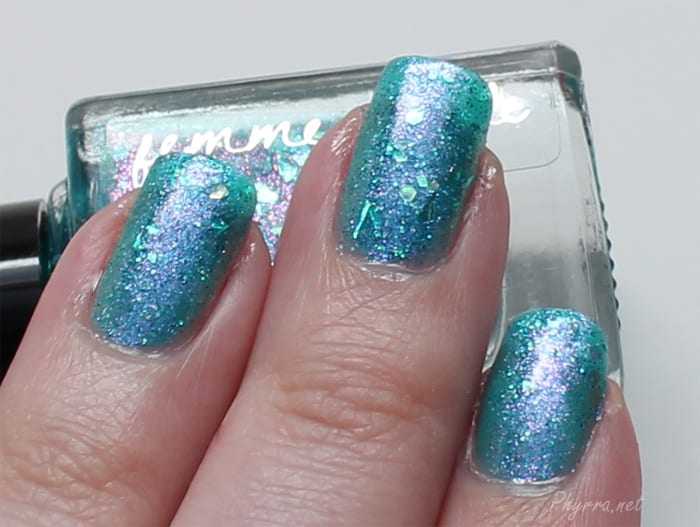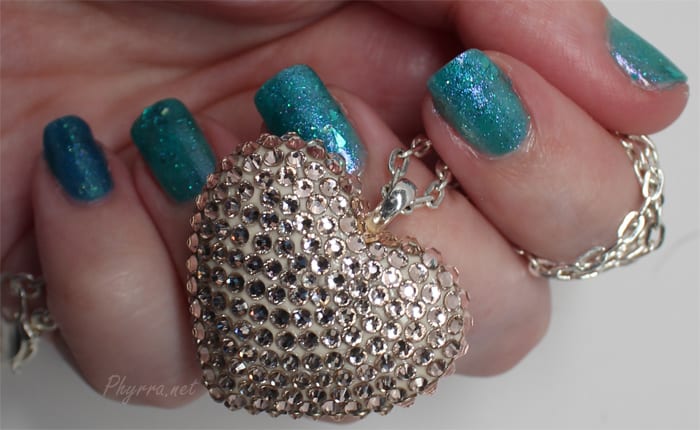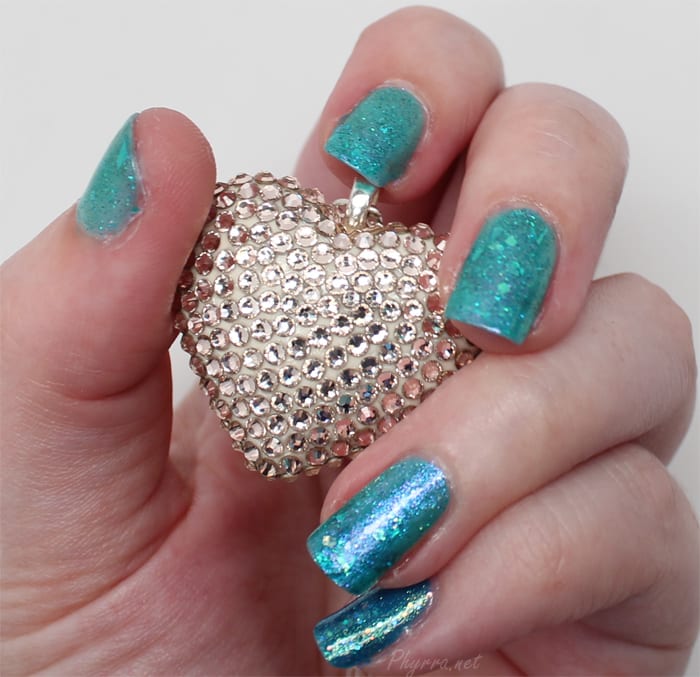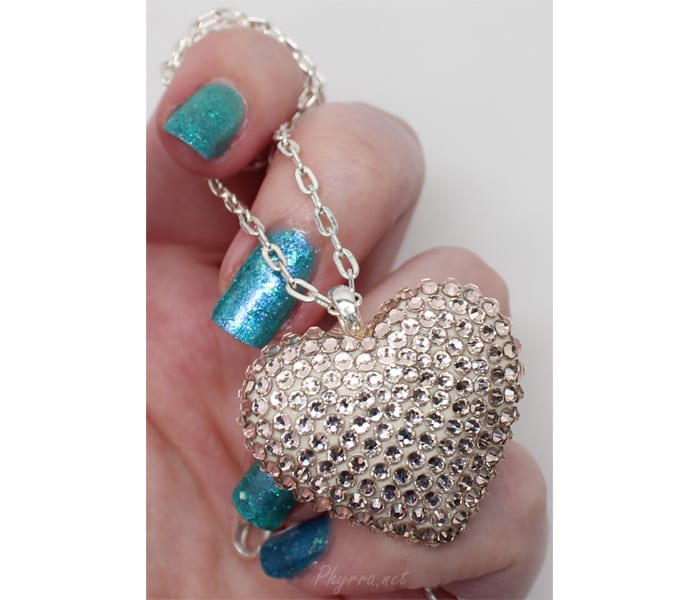 As you can tell, I love teal blue shades with pink iridescence. The shards are interesting in the mix. I'm really impressed with how strong the pink has turned out to be. Oftentimes it will be strong in the bottle but that won't translate to the nail.
Of course, I love the Bunny Paige Silk necklace. It's like a pale gold with hints of rose gold at the edges. It's what I wore to my cousin's Black & White wedding.
I wanted to get pictures outside in the sun, but every time I went outside, the sun would hide behind clouds, which is really annoying.
What's on your nails today?
Last Updated on