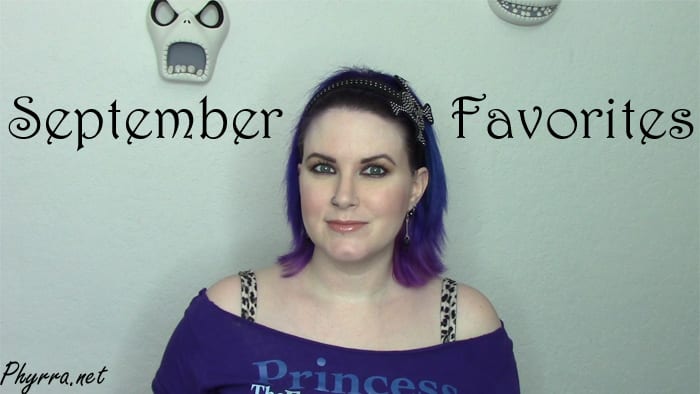 Today I'm sharing my September Favorites with you. All products are, of course, cruelty free.
September Favorites

If you like this video please give it a thumbs up, share and subscribe!
1. Urban Decay Vice 3 Palette
The pinks and the blue-greens! See my review.
2. Darling Girl Eyeshadows
Mistress LE (try Nightwatch) has been my favorite lately! See my recent review.
3. Tarina Tarantino Dollskin Cheek in Neapolitan Lane
This is the perfect sort of rosy neutral blush.
4.  Embryolisse Lait-Creme Concentrate
I love that this adds extra moisture to my skin. It can also be used as a makeup remover and a makeup primer.
5.  Supergoop! Advanced Anti-Aging Eye Cream Broad Spectrum Sunscreen SPF 37
I've been using this since July and I feel like it has helped with my undereye darkness and the texture of my skin.
6. Cover FX CC Cream Time Release Tinted Treatment SPF 30 (vegan)
You can sheer this out or make this full coverage, as you need it. I love applying it with the Real Techniques makeup sponge.
7. Obsessive Compulsive Cosmetics Skin Conceal (vegan)
I end up using Y1, Y0 and R0 the most.
8.  Ofra Eye Gel Primer
This is a really great eyeshadow primer that lives up to its claims.
9.  oVertone Intense Purple Weekly Treatment
Using this with my Pravana Vivids hair dye has helped me maintain my gorgeous color. See my review.
10. Fortune Cookie Soap Wicked, Good
Love this! Smells like Fall in a bottle. See my review.
11. Bite Beauty Agave Lip Mask in Champagne
This is such a great mask. See my review.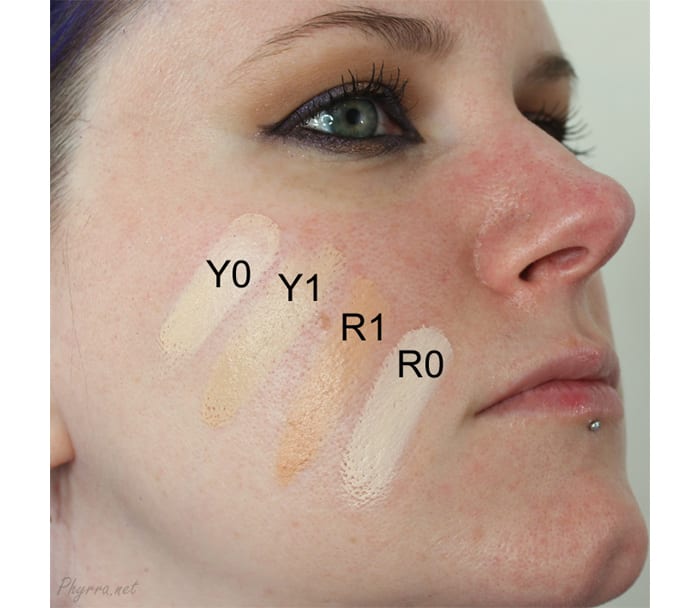 Here you can see OCC Skin Conceal in Y0, Y1, R1, R0 swatched on my skin. My skin is has a pink  overtone from the rosacea.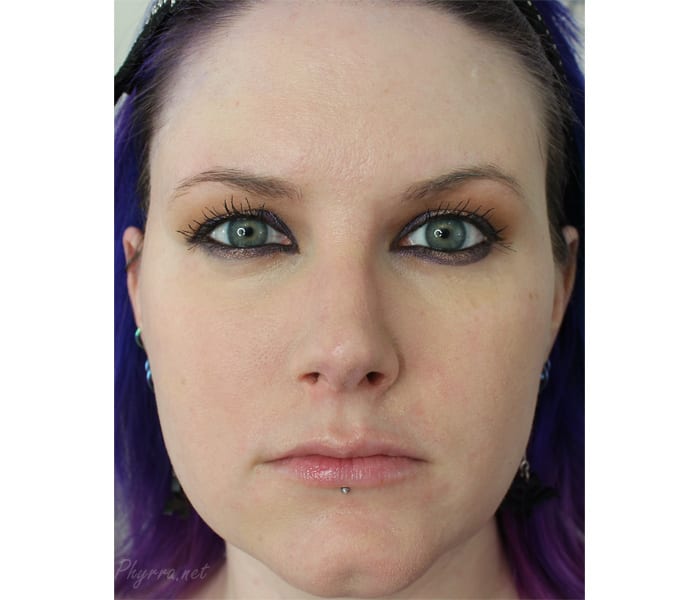 Here I've first applied primer, then OCC Y1 around my face to conceal and negate some of the redness. I haven't yet applied foundation.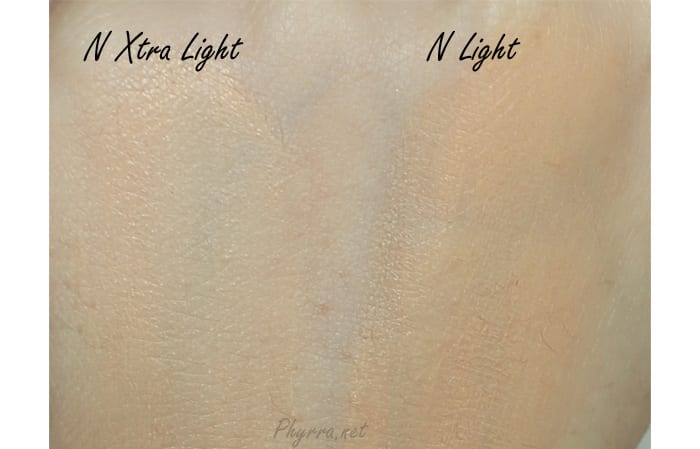 Here is Cover FX CC Cream in N Xtra Light and N Light.
What are your favorites from the past month? Let me know below!