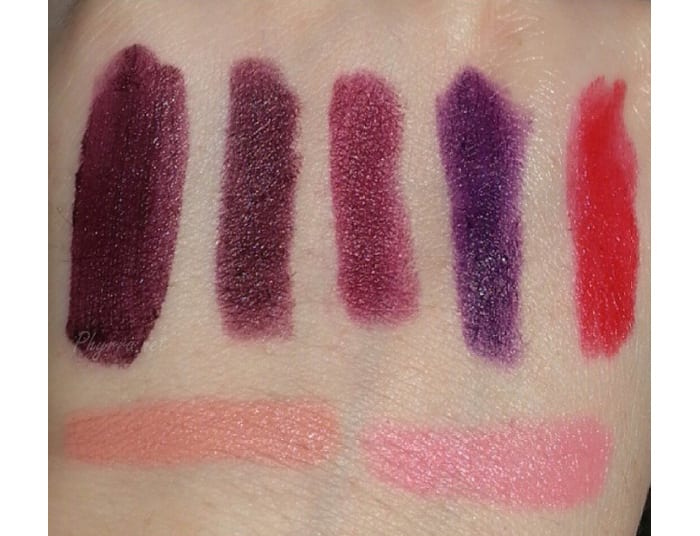 I wanted to share my recent Nyx Simply Lip Creams purchases (plus one soft matte lip cream) with you. From left to right, top row – Transylvania (soft matte lip cream) – She Devil – Bewitching – Temptress – Russian Roulette. Bottom row – Fairest – Enchanted.
Nyx Simply Lip Creams
Nyx Cosmetics is cruelty free.
Price
$6.50 for Simply Lip Creams
$6 for Soft Matte Lip Creams
Availability
Nyx Cosmetics, Ulta
Shade Descriptions
Transylvania – matte deep violet
She Devil – deep plum
Bewitching – burgundy with blue undertone
Temptress – deep royal purple
Russian Roulette – red with blue undertone
Fairest – pink beige
Enchanted – peach pink
I especially love Temptress, Transylvania and Enchanted.
I don't think Fairest looks good on me. I think the rest of the shades look amazing.
When I wore Temptress out with friends, I got a ton of questions on what was I wearing, who made it, and people were pleasantly surprised to find out Nyx.
Have you tried any of these?
Last Updated on