Happy Independence Day! I wanted to share my Teal Cat Eye Tutorial with you. If you're looking for Independence Day inspiration, you can also check out my Stars & Stripes tutorial. I hope you're having a great  holiday! I'm spending the day with my friends.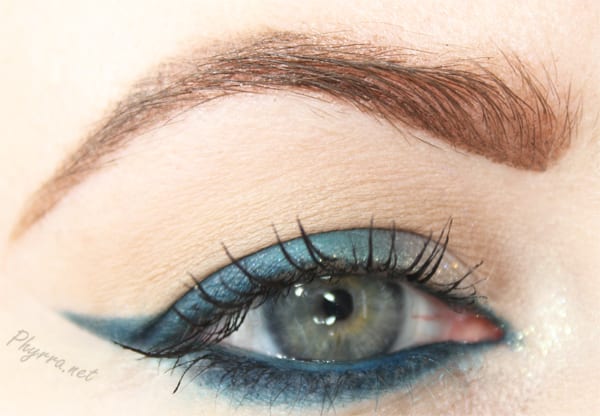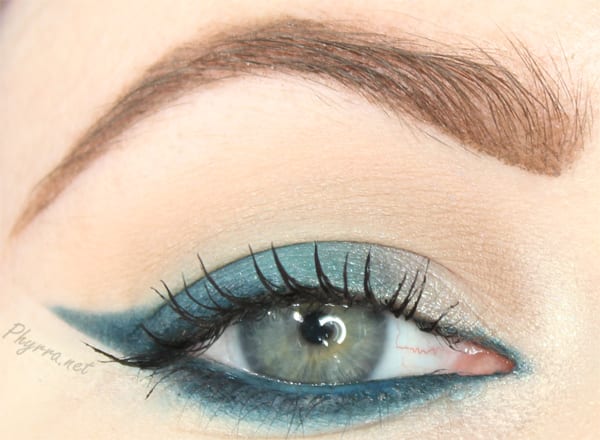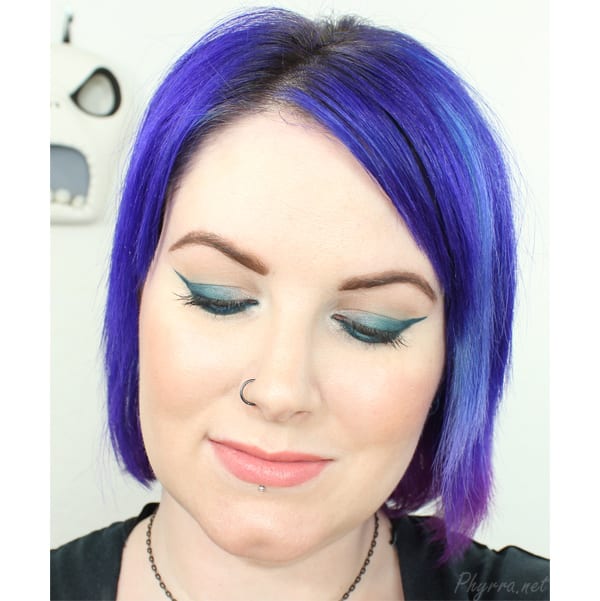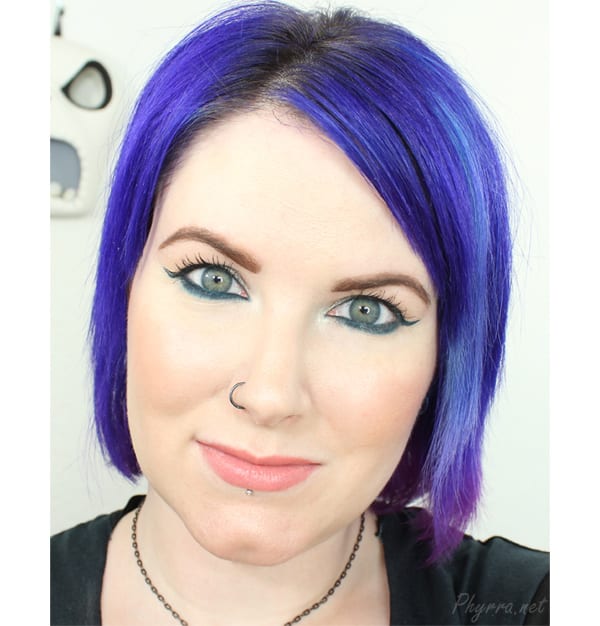 Eyes
Too Faced Shadow Insurance
Urban Decay Walk of Shame – base color
Illamasqua Burst – center of lid
Illamasqua Intense – outer lid, cat eye, lower lid
Obsessive Compulsive Cosmetics Ironic – inner lid, blended outwards (vegan)
Urban Decay Naked 2 – lower crease, blended upwards
Tarina Tarantino Pure Opal – inner corner of eyes
MAC Siahi – waterline
Urban Decay Perversion Mascara (vegan)
Anastasia Beverly Hills Dipbrow in Dark Brown
Face
Lips

If you like this video please share and subscribe!
I was playing with the settings on my camera and I feel like the pictures didn't turn out great. Either too much light, which is why I look a bit odd in the full face shots. I love the teal of my eyes. I do like the way that Burst blended in with Intense. I also think Ironic looks great at the inner lid.
What do you think of my Teal Cat Eye Tutorial? Would you wear it?