Happy Teal Thursday! Today I wanted to show you my Bunny Paige Purple and Teal Mini Pavèd Heart Necklace while wearing the gorgeous NCLA Teal the End polish.
Availability
Bunny Paige
NCLA
About the stunning Bunny Paige Mini Pavèd Teal and Purple Heart Necklace
This 1 1/2″ wide handcrafted, black resin heart pendant has been completely pavèd with over 200 blue and purple Swarovski crystals. The glittering pendant hangs from an 14″ gunmetal-tone chain.
About the gorgeous NCLA Teal the End Nail Polish
We are always in favor of adding a little shimmer to our outfits. Shine bright in this electrifying blue holographic nail lacquer that dazzles in the light. Proudly 5 free, luxury nail lacquer.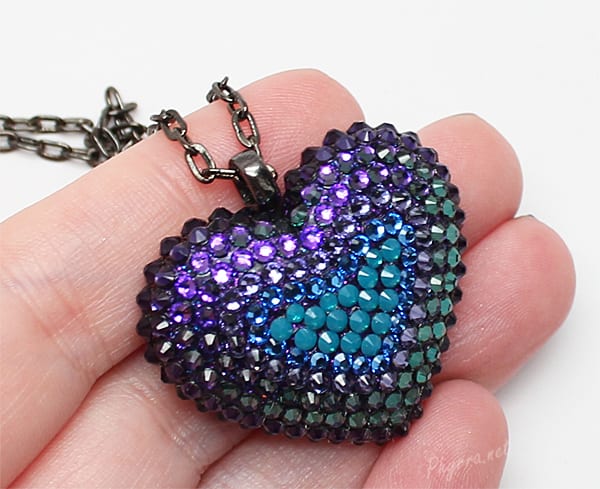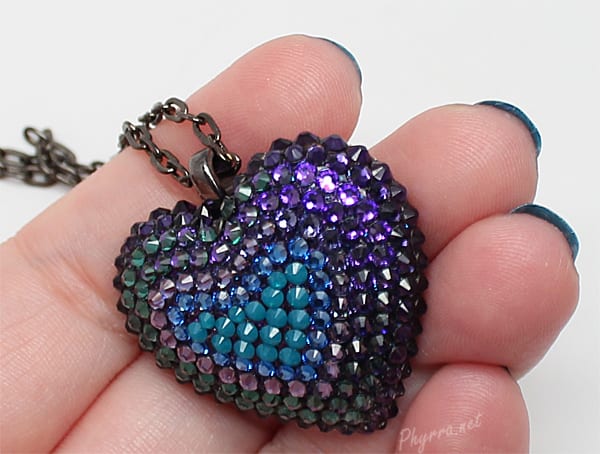 I'm in love with how the gems shift from turquoise to purple, then purple to sapphire, and sapphire to bright turquoise at the center.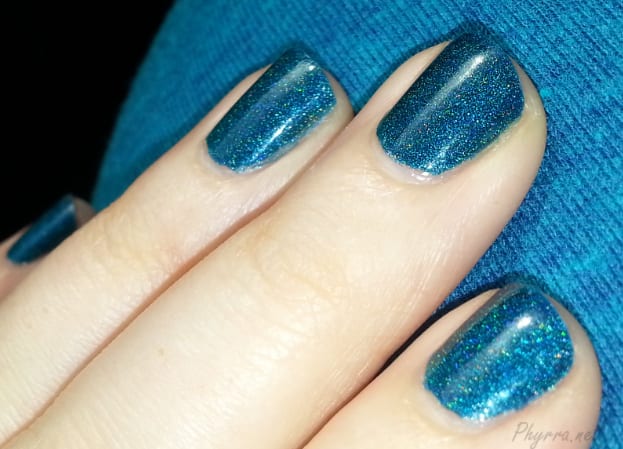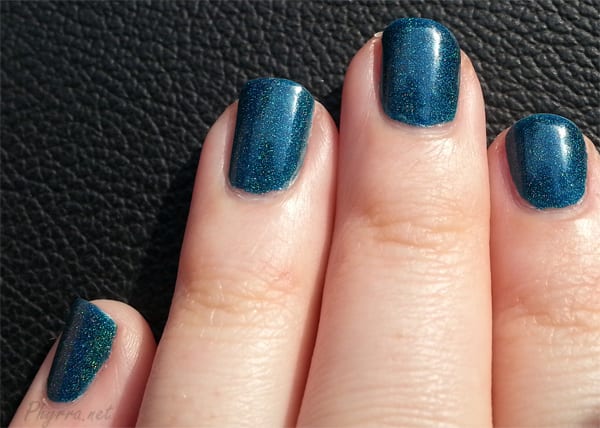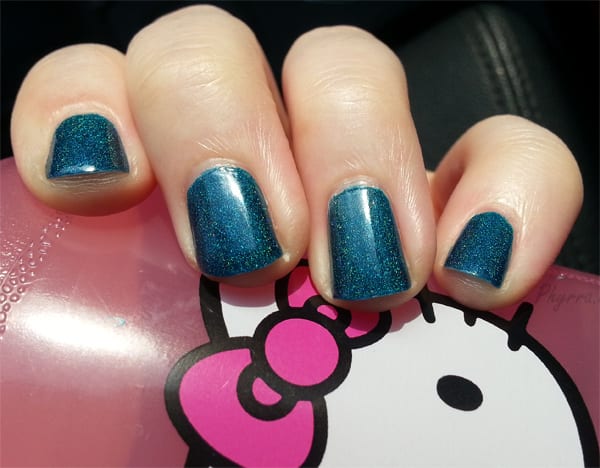 This polish is a perfect blue-toned teal shade. The formula is flawless. It's so easy to apply and it wears well for me. I've been wearing it for 3 days with no chipping, which is a miracle with how hard I am on my nails.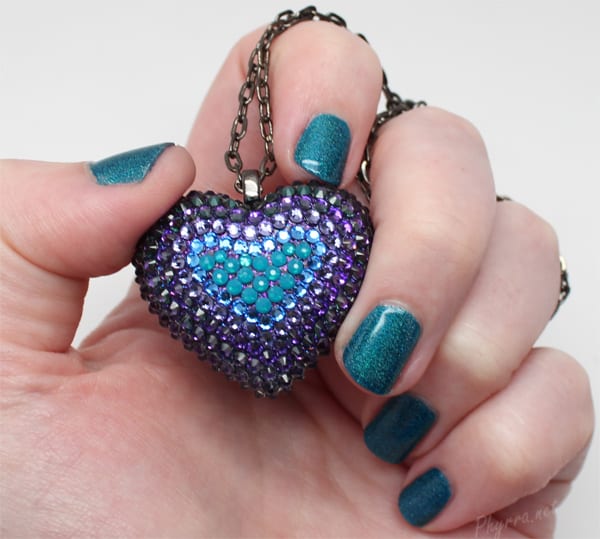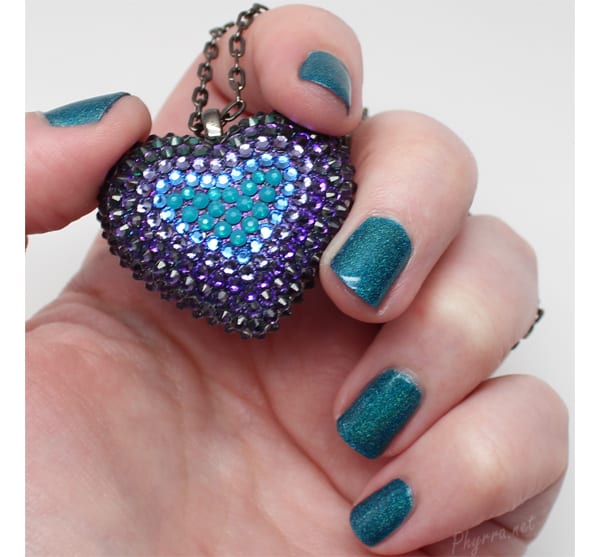 This afternoon I will be at the doctor to get a consult for IPL for my rosacea. Wish me luck.
I hope you enjoy this Teal Thursday!
Have you tried NCLA Nail Polish? What did you think of the formula? Do you like my custom Bunny Paige heart?
Let me know in the comments below!