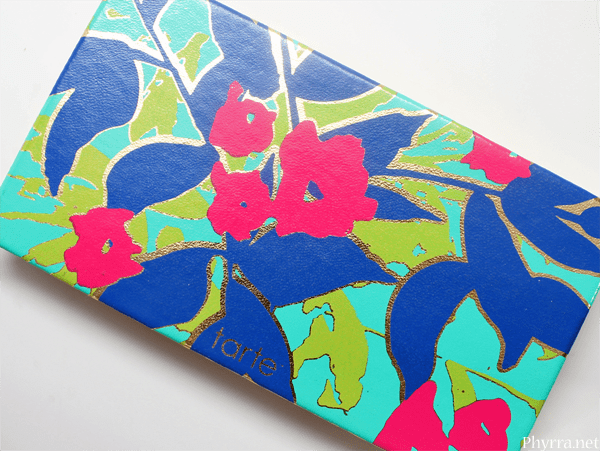 During Sephora's VIB sale that's currently going on, I decided I had to have the tarte Golden Days and Sultry Nights Palette. It's a gorgeous palette and I got it for 15% off, so that's hard to beat! I wanted to get a quick review up for you before the Sephora sale ends on April 11 in case you wanted to pick it up on sale too.
Tarte Golden Days and Sultry Nights Palette Review

If you like this video please comment and subscribe!
About tarte Golden Days and Sultry Nights Palette
Limited-edition collector's eyeshadow palette featuring 5 new, Amazonian clay shadows in gorgeous, warm shades for hazy summer days and wild summer nights. Eyes will have a sunkissed, flirty look with five Amazonian clay shadows that are packed with pure and pigmented color. Inspired by the depths of the rainforest, the collector's set nourishes eyes while locking pigment in place for a longer, more color-true wear. The custom-printed palette's exterior makes it ideal for a glamorous adventure.
includes a mix of shades that can be used as liner, lid, crease, and highlighters for an endless combination of looks.
Amazonian Clay: Extends color-true wear.
Vitamin E: Preserves color naturally, acts as an anti-inflammatory emollient, and works as an antioxidant.
Mineral Pigments: Soothe and soften skin.
no parabens
no phthalates
gluten free
cruelty free
vegan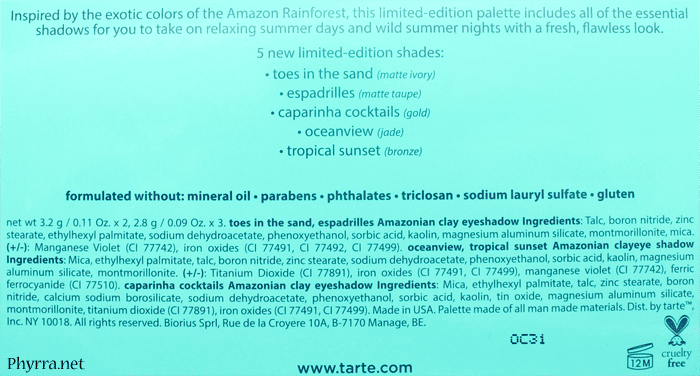 Price
$36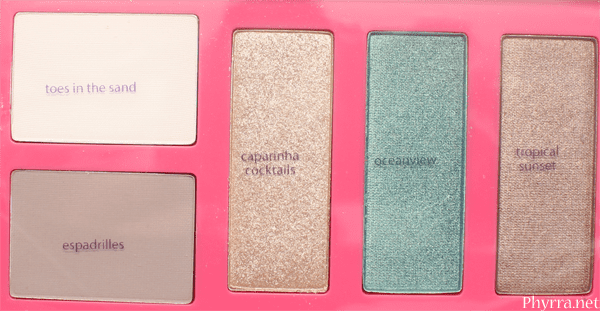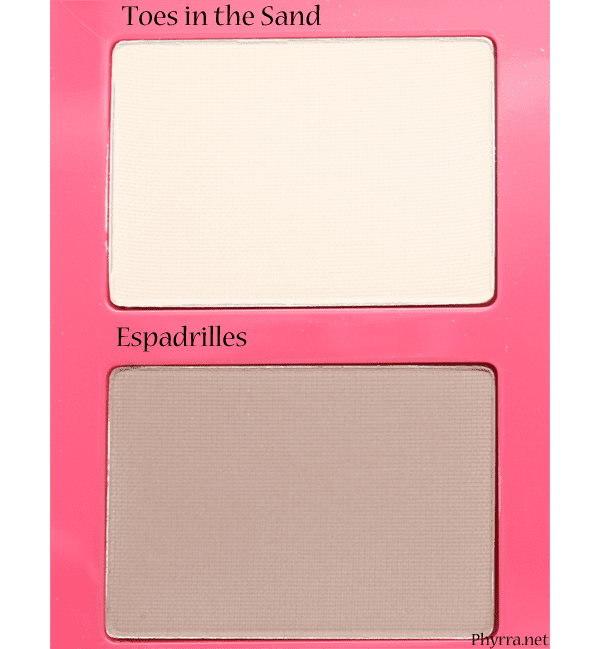 All eyeshadows swatched on top of Cover FX primer.
Toes in the Sand
matte ivory

My Thoughts
Great matte base shade or matte highlight, semi-sheer
Espradrilles
matte taupe

My Thoughts
I feel like this leans cool, matte taupe.
Caparinha Cocktails
gold


My Thoughts
lovely soft gold
Oceanview
jade


My Thoughts
sea green with strong gold iridescence
Tropical Sunset
bronze


My Thoughts
bronzey-brown with hints of golden-copper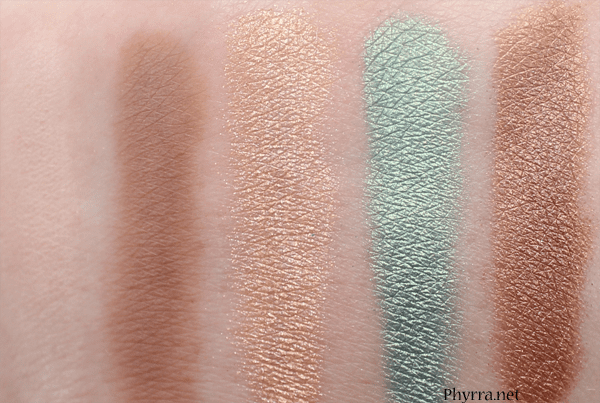 Overall, I like this warm-toned palette. I'm really happy that they included two matte shades that work well with the shimmery shades.  The palette design is slim and light, making it perfect for travel. I wish that the names of the eyeshadows were embossed on the palette, but that's something that always bugs me.
I really like Caparinha Cocktails, Oceanview and Tropical Sunset and they work nicely together. The texture of Espadrilles is good and it makes for a great matte contour.
What do you think of the Tarte Golden Days and Sultry Nights Palette?
Pros
Great value for the price
vegan
cruelty free
good pigmentation
colors all work together
good for travel
Cons
All shades are warm, so if you don't like warm-toned palettes, skip this one
No names printed on the palette
Last Updated on