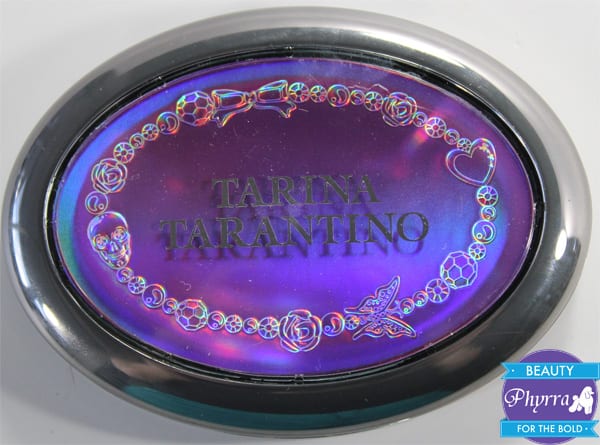 Quite a while back I fell in love with the Tarina Tarantino Fantastical Eyeshadow Palette. It's a beautiful purple themed palette. The packaging is exquisite with a holographic purple center and pretty butterflies, skulls and roses on top. I love it! I think it's one of the most beautifully designed palettes that I've ever seen.
Pr sample.
Tarina Tarantino Fantastical Eyeshadow Palette Review
About the Tarina Tarantino Jewel Shadow Palette
Tarina Tarantino Jewel Shadow Palette features highly pigmented eyeshadows that give your eyes bedazzling effects. Each shade is formulated with crushed pearls, diamond and porcelain powders that emit a beaming radiance over the eyelids. May be applied wet or dry.
Shade Availability
Wonderful (greens, brown)
Lovely (greys, black)
Magical (pinks, purples)
Delightful (browns)
Dreamy (browns, copper)
Fantastical (purples)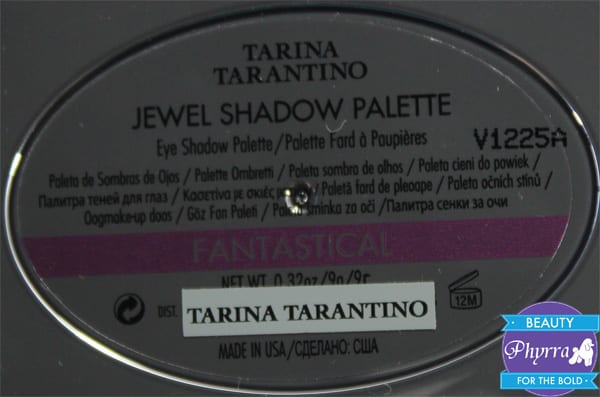 Ingredients
mica, zinc stearate, dimethicone, squalane, lauroyl lysine, silica, glyceryl caprtlate, nylon-12, hydrogenated lecithin, pearl powder, trimyristin, potassium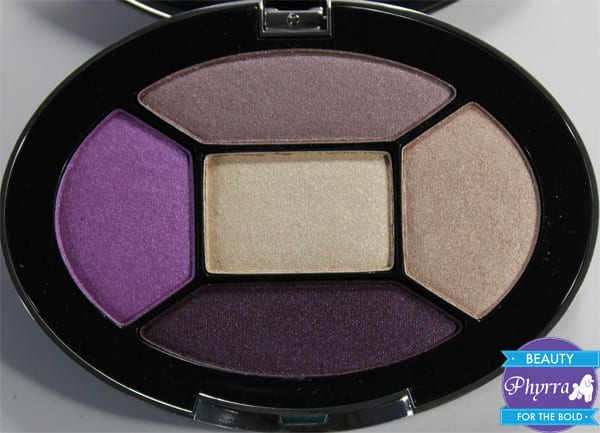 Price
$32 for .32 oz
Availability
Tarina Tarantino, Dermstore
Fantastical features shades of pearl mauve, beige shimmer, pearl eggplant purple, pearl lilac purple and pearl vanilla.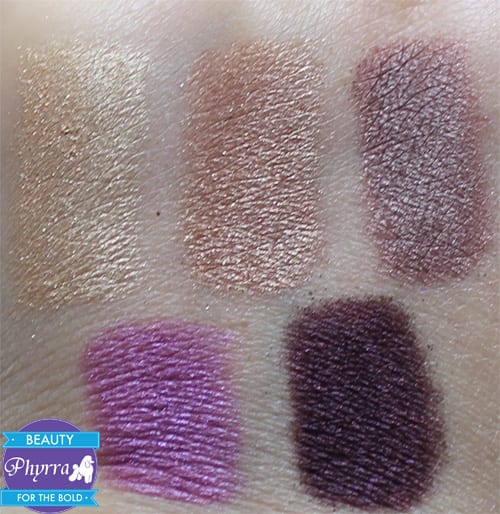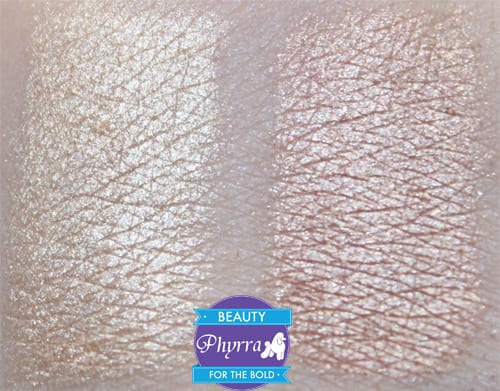 Creamy Vanilla Pearl – Pale Peachy Beige Pearl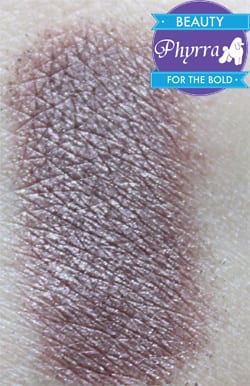 Light Mauve Taupe Pearl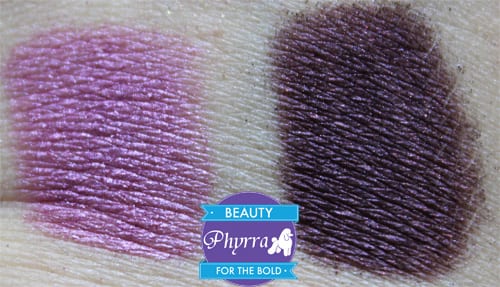 Radiant Orchid Pearl – Eggplant Purple with flecks of violet shimmer.
My Thoughts
These shadows are gorgeous! They're pigmented, smooth and easy to blend! They wear all day for me on primer.  The texture is buttery and I experienced no fallout with these colors.
The radiant orchid pearl reminds me a lot of Urban Decay Fishnet or MAC Stars n' Rockets. So pretty! This is one of my favorite shades of purple. I'm also a big fan of the eggplant, which is such a rich shade. The mauve taupe brown shade is not one I'd typically wear but I know a lot of people favor shades like that. The creamy vanilla pearl is a nice highlighter or inner corner highlighter. The peach shade does a great job of opening up the eyes.
The packaging is beautiful. Like I said above, it's one of the most beautiful that I've ever seen. I love the holographic purple design with the skulls, roses, gems and butterflies. It's a solid palette, yet compact. It's easy to toss into even the smallest makeup bag, not that you'd need it for touch ups with the way this wears on primer.
You get a generous amount of product for the price. .32 oz for $32. By comparison your average MAC shadow is .05 oz and to buy .32 oz in MAC you'd have to purchase 6 shadows (I'm rounding down from 6.4) which would run you $66 in the refills. So you're getting a good amount of quality shadow for half the price of MAC. Plus, Tarina Tarantino is cruelty free.
Overall, I recommend these palettes from Tarina Tarantino. The quality is excellent and the packaging is stunning. You won't be disappointed.
Pros
Good value for the price
Excellent pigmentation, texture and wear time
Beautiful packaging
Cruelty free
Cons
You may not like the color range (really it's hard for me to find a con!)
 What do you think of the Tarina Tarantino Fantastical Palette? Love the purples?
Last Updated on