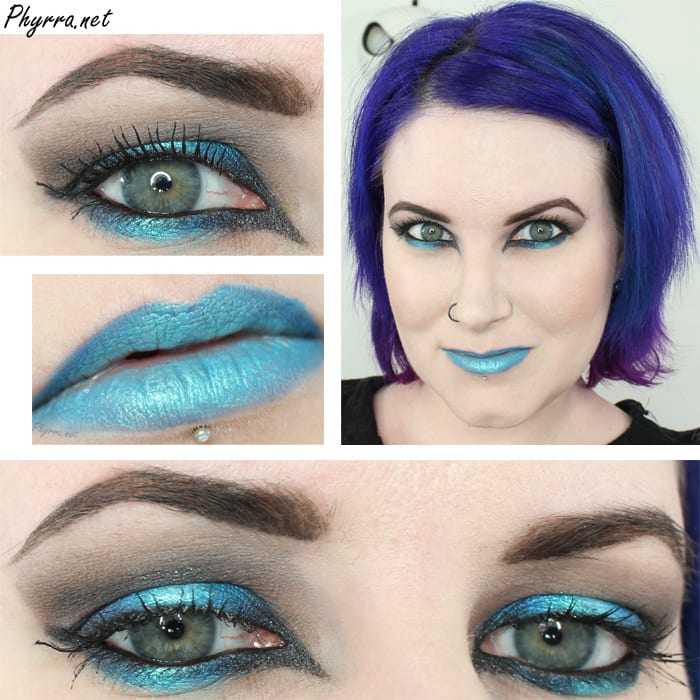 Happy Teal Thursday! Today I've got a Sugarpill Favorites tutorial to share with you. I used 3 of my all time favorite Sugarpill shades – Lumi, Afterparty and Soot & Stars to create this look. I also used a new video camera for the first time. I had the camera zoomed in way too close and then the lighting looked wonky. However, I love this so much I had to share it with you regardless of the video not being up my standards.
Sugarpill Favorites Tutorial
In the video, you can see how red/pink my skin looks from my rosacea.

Please subscribe if you enjoy my videos!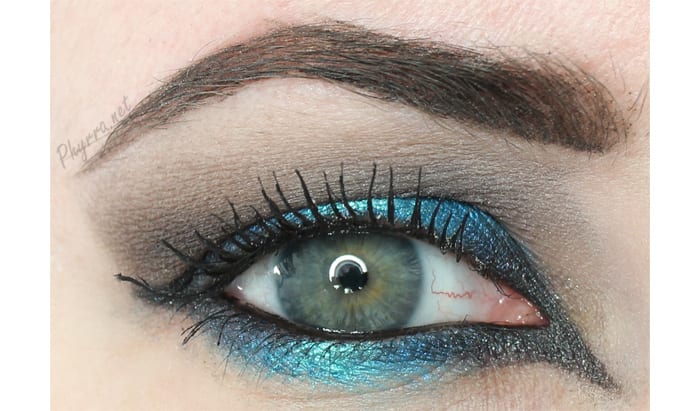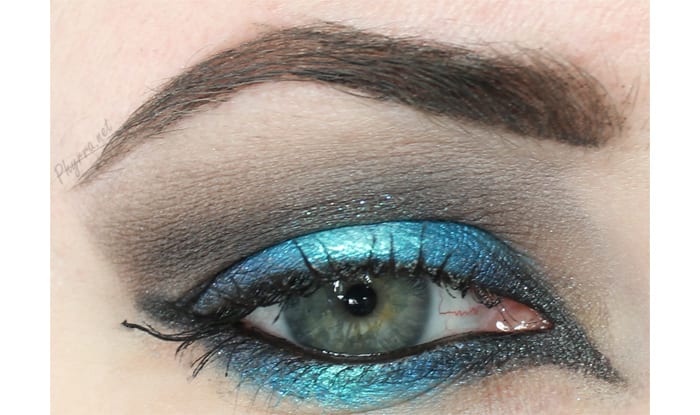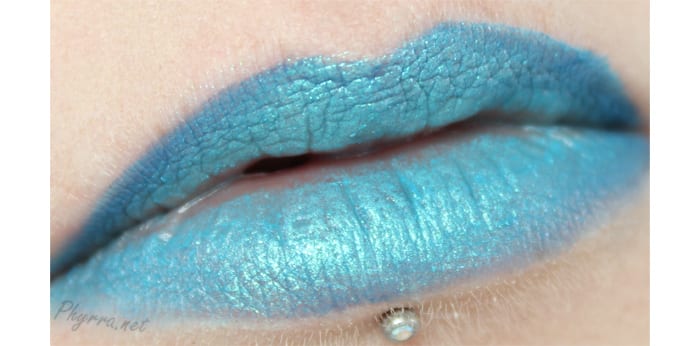 For the lips I used a base of OCC Makeup Pool Boy pencil. Then I applied Limnit Lipsticks Bewitching Hour around the edges. I next blended Limnit Lipsticks Freestyle with Bewitching Hour. I added Lumi to the center of the lips.
Performance Colors Shadow Magnet
Saucebox Snowflake – base
Saucebox Almond – crease
Sugarpill Afterparty – lid and lower lid (vegan)
Sugarpill Soot & Stars – inner v and outer v, crease  (vegan)
Sugarpill Lumi (Fyrinnae Pixie Epoxy) – center of lid and center of lower lid  (vegan)
NARS Black Valley Eye Paint – waterline
Urban Decay Subversion Mascara Primer
Urban Decay Perversion Mascara
Nyx Eyebrow Gel in Black
Face
Cover FX Calming Primer  (vegan)
Pixi Brightening Primer
Cover FX Pressed Mineral Foundation in N10  (vegan)
Sonia Kashuk Chic Luminosity Glow
Hard Candy Pin Up – blush
Makeup Revolution Goddess of Love – highlight
Lips
OCC Makeup Colour Pencil in Pool Boy  (vegan)
Limnit Lipstick Bewitching Hour – outer lips  (vegan)
Limnit Lipstick Freestyle – blended on top  (vegan)
Sugarpill Lumi – center of lips  (vegan)
I hope you like the look despite the complications I had with the new camera.
Regardless of how bad my skin looked before foundation, I'm really pleased that the combination of primer and foundation made it look pretty darn flawless. Love my Cover FX!
Today I will be having my second round of IPL to treat my rosacea. Wish me luck! I'm hoping it leads me to happier, less ruddy skin.
What was the last teal / turquoise / aqua product you wore?