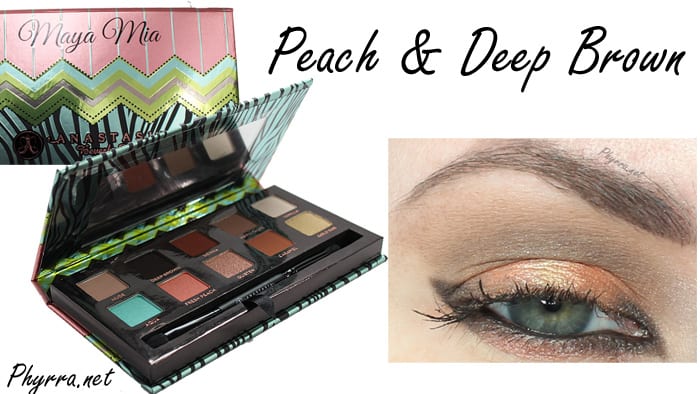 I've got another tutorial for you featuring the Anastasia Maya Mia palette. This one is a Peach and Deep Brown tutorial. In retrospect I should have used Deep Brown wet to make my inner and outer corner edges sharper.
Anastasia Maya Mia Peach and Deep Brown Tutorial
And can I get a woohoo for Pixie Epoxy? It makes everything better! Seriously!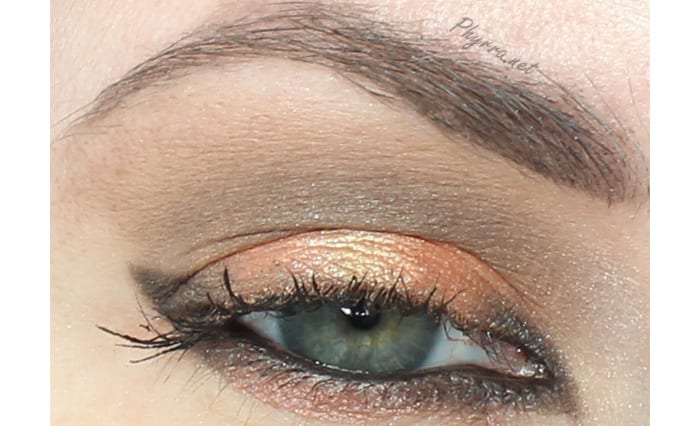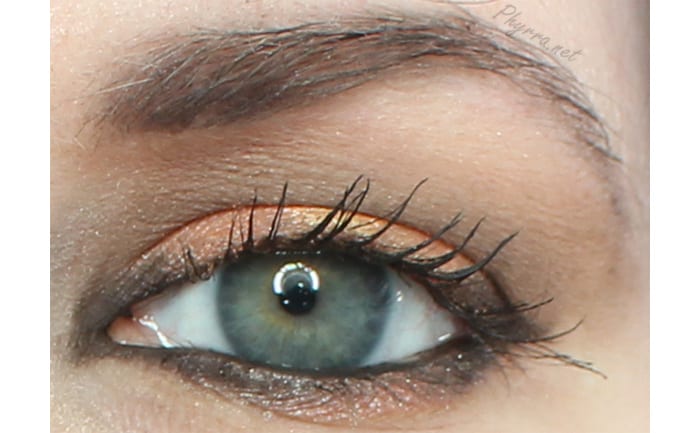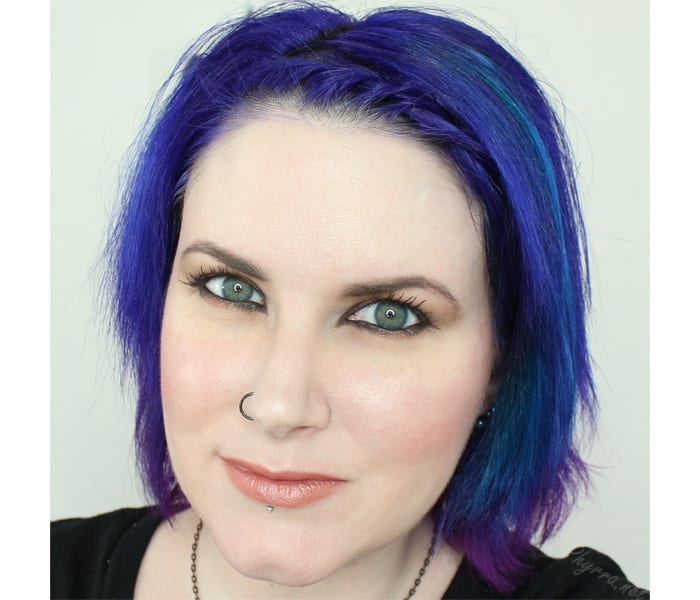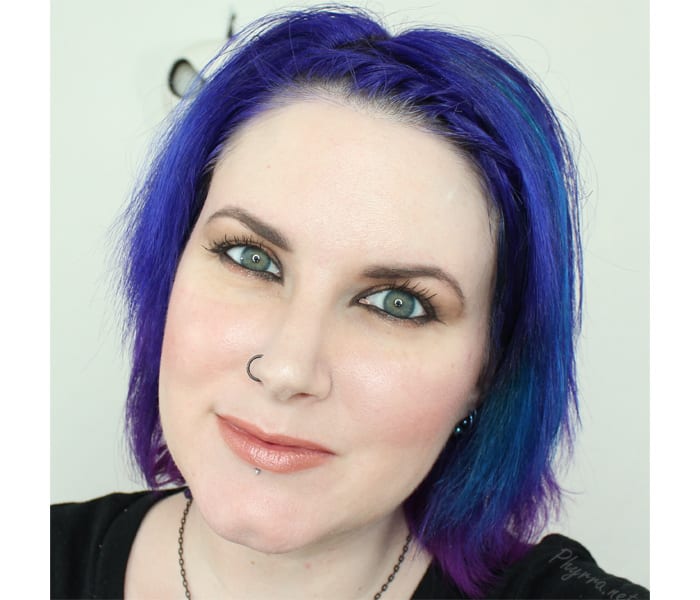 Eyes
Performance Colors Shadow Magnet Eyeshadow Primer
ABH Nude (Maya Mia) – base shade
ABH Fresh Peach (Maya Mia) – lid and lower lid
ABH Deep Brown (Maya Mia) – outer v and inner v, crease
ABH Warm Taupe (Maya Mia) – crease
ABH Gold Bar (Maya Mia) (with Fyrinnae Pixie Epoxy) – center of lid
Smashbox Deep Black Gel Liner – upper and lower waterline
ABH Vanilla (Maya Mia)- highlight
Too Faced Better Than Sex Mascara
tarte Rich Brown brow pencil
Face
Laura Geller Balance-n-Brighten foundation in Porcelain
Makeup Geek Romance – blush
Makeup Revolution Goddess of Love – highlighter
Sonia Kashuk Chic Luminosity – glow
Lips
Urban Decay 24/7 Lip Pencil in Naked2
Fyrinnae Lip Lustre in Ghost's Kiss

If you like this video please subscribe!
I really like Makeup Geek Romance blush + Makeup Revolution Goddess of Love + Fyrinnae Ghost's Kiss. This trio looks great together. I also think the color placement with the brown and peach really works well. I like this color placement with my eye shape.
What do you think of this peach tutorial with the Maya Mia palette? Do you have any tutorial requests? Let me know!