Recently I swatched 4 lipsticks for you. Morgana Cryptoria Shrieking Orange, Morgana Cryptoria Lush, MAC Girl About Town and MAC Shy Girl.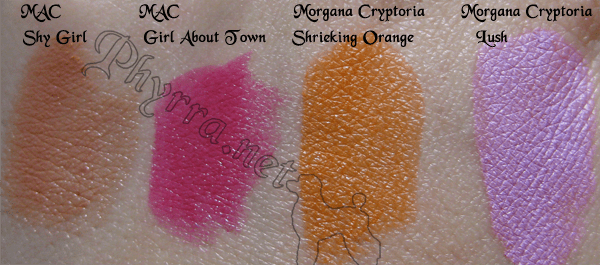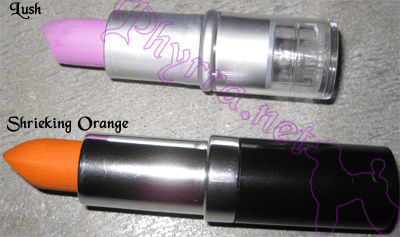 Morgana Cryptoria:
Shrieking Orange – bright orange
Lush – lavender with a red-violet tone, vanilla scent.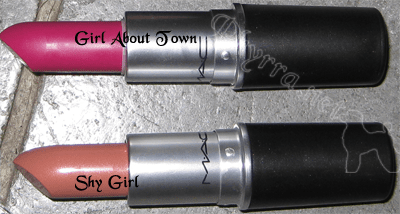 MAC lipsticks:
Girl About Town – fabulous fuchsia (amplified cream)
Shy Girl – creamy neutral coral beige (cremesheen)
Shrieking Orange was made with me in mind, I swear 🙂 I love a bright orange with blue hair.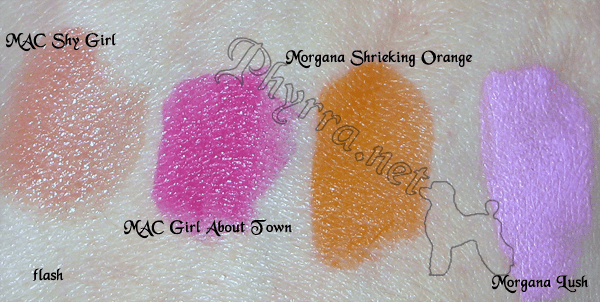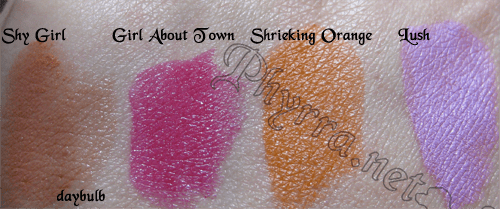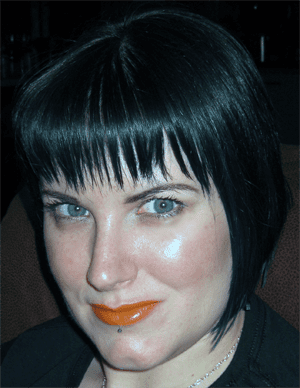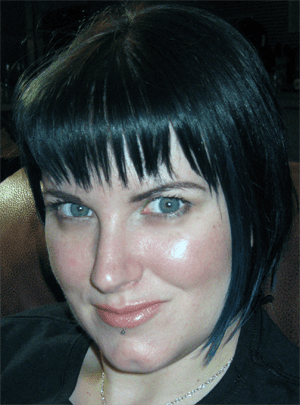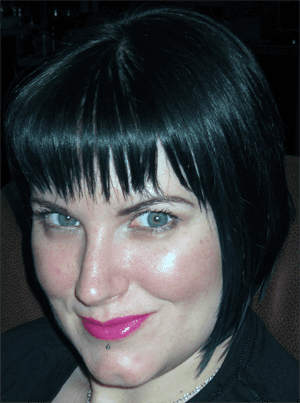 And I saved Lush for last. Try not to laugh too hard. Unblotted it does funny things with my complexion, but blotted it looks fantastic.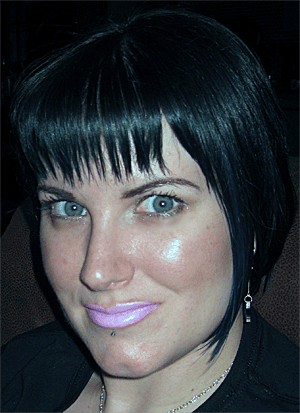 You can also tell that my lips were irritated from me swatching, wiping the color off, and then watching again.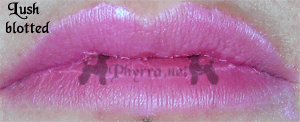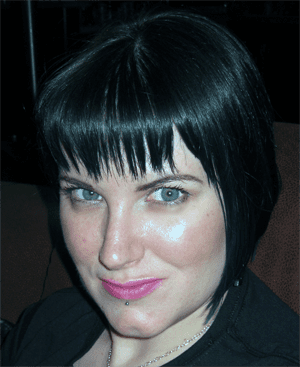 Overall, I like all 4 colors, though I can only wear Lush if it's blotted. It just doesn't work with my coloring otherwise. I think the pigmentation and texture are great on these lipsticks. As I'm sure you know, Morgana's lipsticks have holy grail status with me. I do think that the MAC lipsticks are nice, too. I really like Shy Girl for a flattering, neutral lip on me.
What do you think of the lipsticks? Do you like brights? Or prefer pastels?
Products purchased by me. All opinions are my own.