Skin Care Routine
Hey friends, I know it's been a while but it's great to see you. Today I'm sharing my skin care routine for dry skin that lets you get your glow on this summer! As you know, I'm 42 years old. My skin care concerns are dry skin, sensitive skin, rosacea, and anti-aging, as I want to look the best that I can. I take you through my skin care routine for day and night in the video below. Everything I use is, as always, cruelty-free.
Everything purchased by me. All opinions, as always, are my own.
Skin Care Routine for Dry Skin Video
Closed captioning is available in English and Spanish on YouTube. Watch the video on Youtube!
In the video above I share my naked face. The only makeup I have on is my lip color – Lime Crime Fruitcake Plushies Glow. I LOVE the Plushies Glow formula as it's super thin and comfortable on my lips. I was sad to see that it looks like Lime Crime has discontinued the Plushies Glow formula, as it's my favorite formula out of all the lipsticks they make. Good thing I bought a backup of Fruitcake.
Love my Hex Squad Shirt? Get yours here!
Support My Site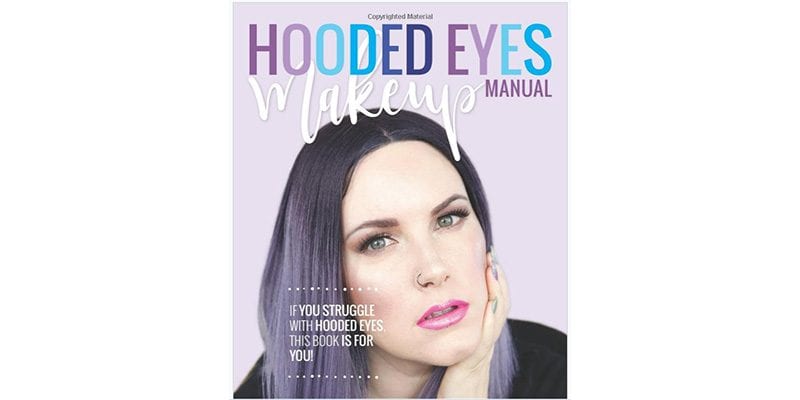 I've been blogging for 12 years at this point. Looking for ways to support my site and help me keep blogging? There are so many ways to show support!
First and foremost, share my content! Whether it's on Twitter, Facebook, Reddit, Flipboard, Pinterest or anywhere you like to share content, it's free and it helps me out! This is the number one thing that you can do to help support my site and it matters so much! You can also link to me on your blog or YouTube if you have one. Over the past 2 years I've lost about a thousand backlinks from blogs that have shut down.
Skin Care Routine: Daytime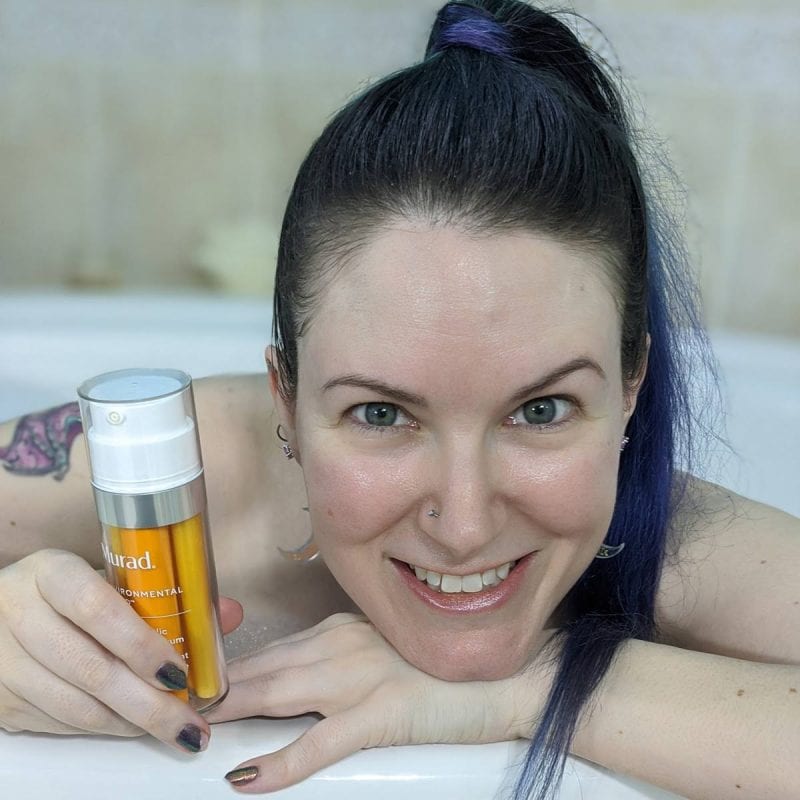 When it comes to skin care, I want my daytime skin care routine to be extremely hydrating for my dry skin, brighten and add glow, as well as have anti-aging properties. Below is what I currently use. I consider the Bliss Ex-Glow-Sion Moisturizer to be the best face moisturizer for daytime that I've tried in a very long time. It's definitely on my list of all-time best skin care products! The same is true for everything mentioned here. Longtime readers of my blog will know that I've been using Pixi's Glow O2 Oxygen mask, Coola, Supergoop, and Holy Snails for years. I've been experimenting with StriVectin products ever since they went cruelty-free (yay!) and I've tried a lot of Murad over the years.
I forgot to mention it in this video, but I have been using Love Beauty and Planet Body Lotion on my body as soon as I get out of the shower to help lock in moisture.
Skin Care Routine: Nighttime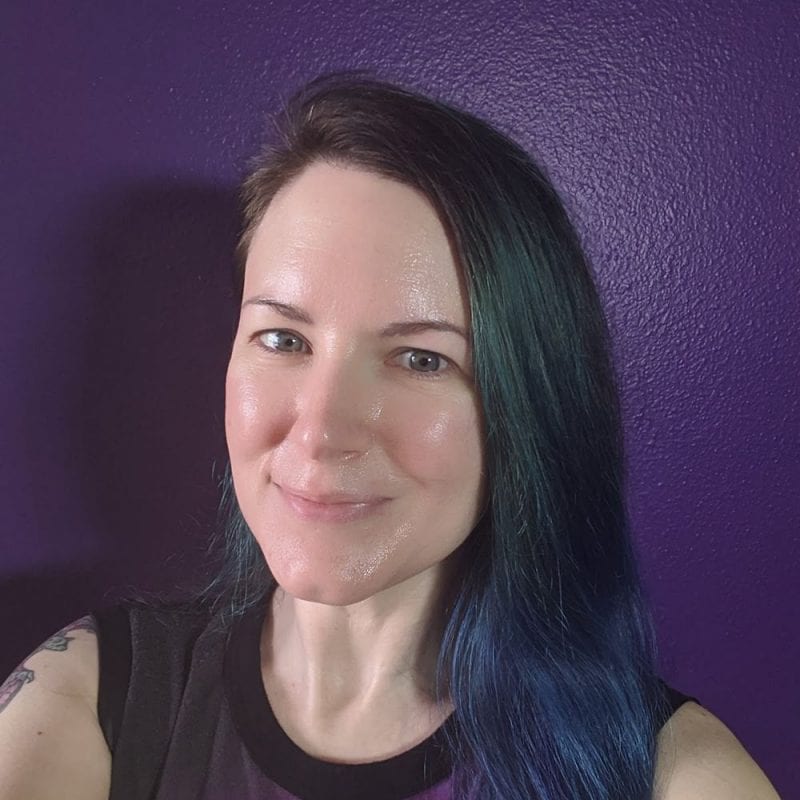 I've been experimenting with my skin care to find the best face moisturizer for dry skin at night that also has brightening and anti-aging properties. The Derma E Vitamin C Intense Night Cream has really pleasantly surprised me with how well it works for my skin! And it's hard to beat the price.
Exfoliating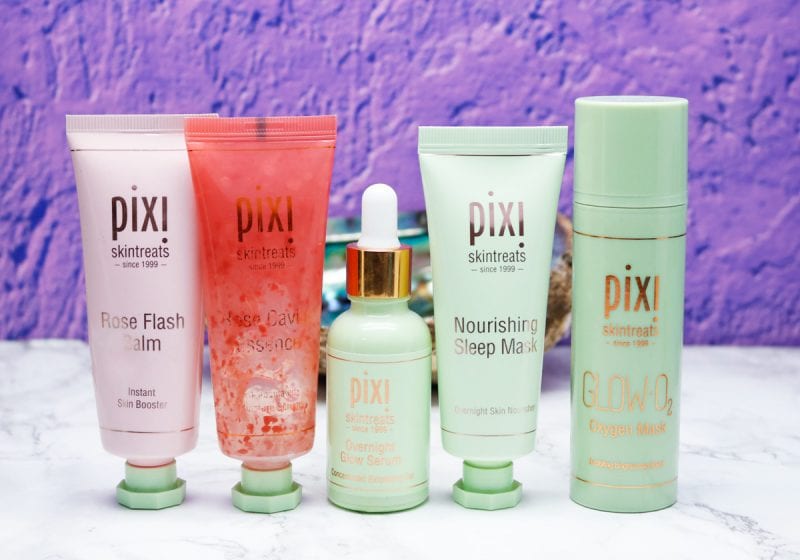 I use the Pixi Overnight Glow Serum as a chemical exfoliant about once a week right now.
Pixi Overnight Glow Serum
Anti-Aging & Better Makeup Application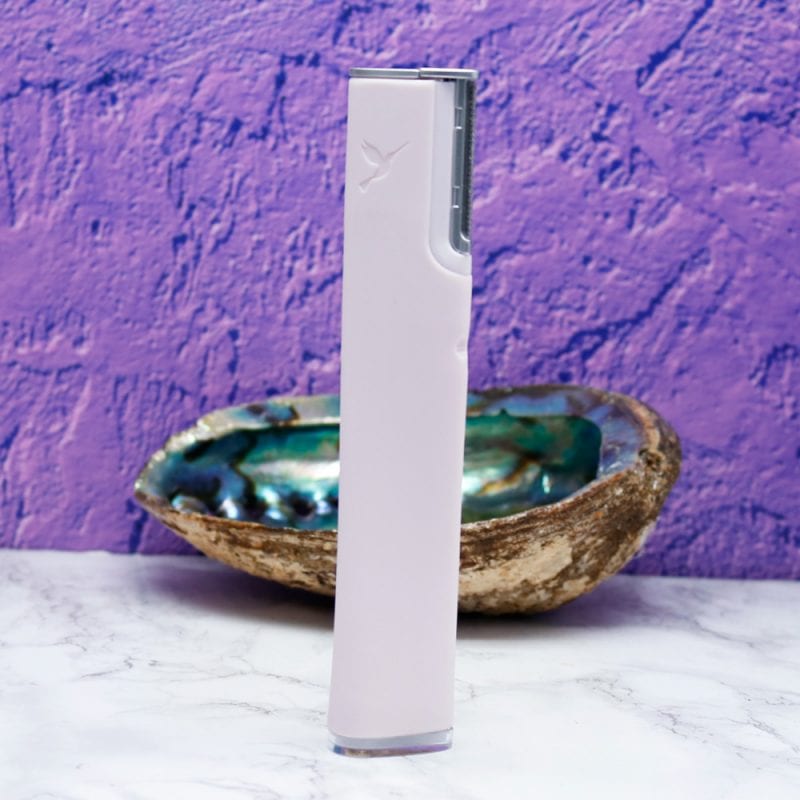 I love using the Dermaflash about once a week or every other week to remove the peach fuzz from my face.
Dermaflash 2.0
Rosacea Control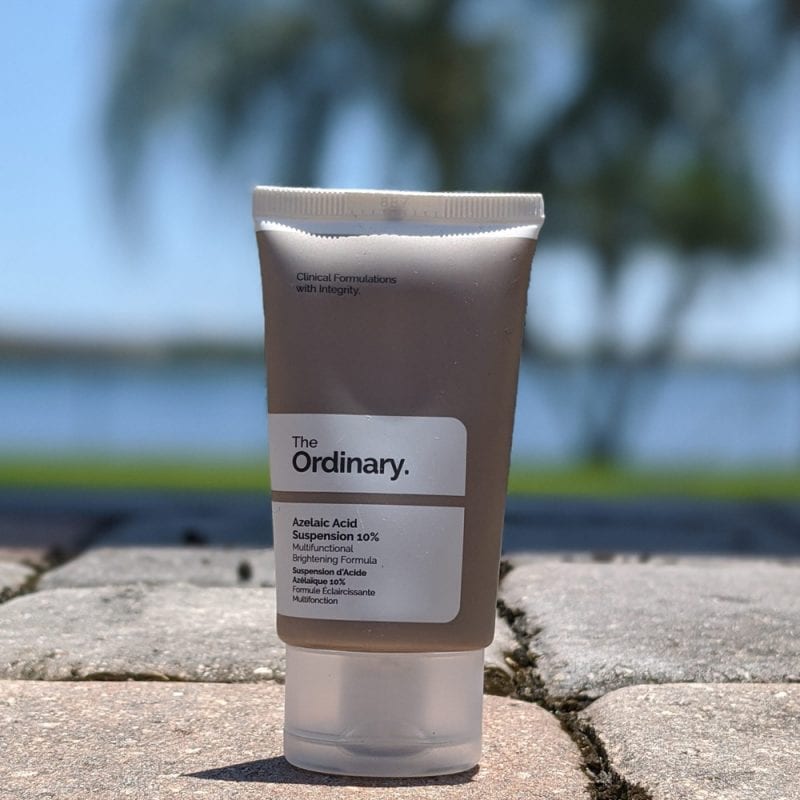 I use the Ordinary Azelaic Acid to help control my rosacea. See more about how I handle it when rosacea flares up.
The Ordinary Azaleic Acid
Want to learn  more about The Ordinary? Check out my How to Create A Skin Care Routine with The Ordinary.
Skin Care Advice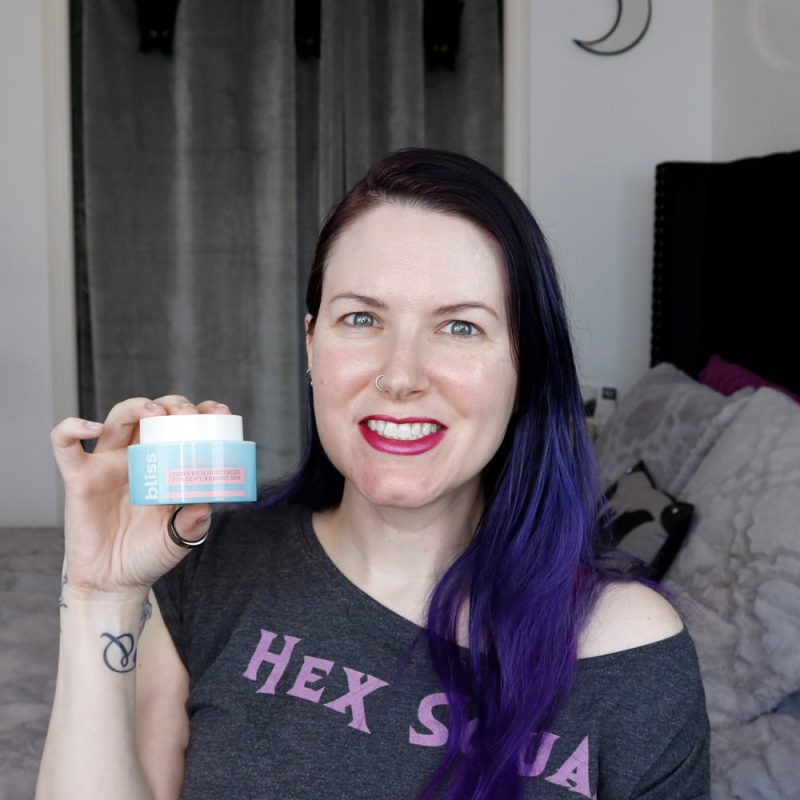 As I'm sure you know by now, I use a mix of drugstore skin care, department store skin care, indie skin care, and high end skin care. You can absolutely find great cruelty-free skin care at all price points. I do try to find the most affordable, budget friendly skin care that will target my concerns. I've become way more budget conscious since I lost my job earlier this year. I've switched out some of my more expensive skin care items for less expensive items that work just as well, or in some cases better, than the other products I used in my Anti-Aging Brightening Skin Care for Spring Routine.
By looking for more affordable, quality options, I rediscovered my love of the Bliss Ex-Glow-Sion Moisturizer. Because I've traditionally tried a lot of new skin care products throughout the year, I'd forgotten how much I loved the glow and hydration from this product. It's my pick for the best face moisturizer from the drugstore, ever. The only way it could be improved is if it came in an airless pump packaging, as I dislike jar packaging. I wish brands would stop using jar packaging.
I'm still not willing to give up my more expensive skin care products like the StriVectin Peptight Serum, StriVectin Hyaluronic Tripeptide Gel-Cream for Eyes, and the Murad Vita-C Eyes Dark Circle Corrector. I have struggled to find an eye cream that I truly loved for a long time and once I found the StriVectin one, I haven't been willing to compromise on it. It does a great job of making my under eye area feel plump and tight. The StriVectin serum is one of the best peptide anti-aging serums I've ever had the pleasure of trying. And the Murad Dark Circle Corrector actually does what it claims to do for my eyes! It minimizes my dark circles. These three are truly must-haves for anti-aging for me.
I was so pleasantly surprised by the Derma E Vitamin C Intense Night Cream. My skin can't tolerate retinol products these days so I wanted to work in another anti-aging product, but didn't feel I could afford to continue to repurchase the StriVectin Tightening & Sculpting Face Cream that I'd been using. I scoured the internet and Ulta for ideas and reviews for another night cream within my budget and decided upon Derma E. I'm thrilled with the results. Don't be afraid to try a drugstore skin care product, you might fall in love with it like I have with Bliss, Pixi, and Derma E!
I touch on it in the video above, but I've been fighting with anxiety and depression lately, which is why I haven't made videos for my channel in several weeks. I've had to amp up my self-care for my mental health. I'm still job hunting, but it's draining. Hopefully I'll receive an offer this week. I'd like to get settled in at a new position so that I can go back to creating content without stress.
What do you think of my summer glowy skin care routine? Have you tried any of these products? What are your cruelty-free skin care favorites?