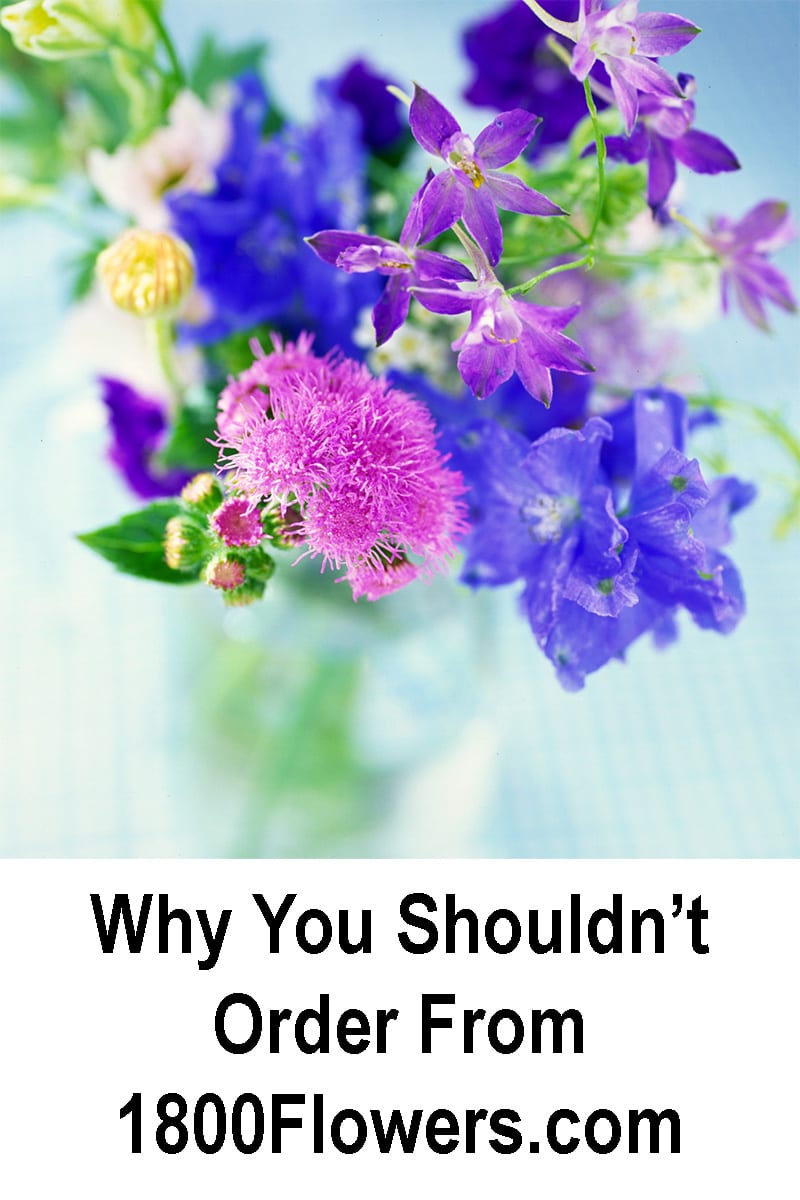 Why You Shouldn't Order from 1800Flowers.com
Today I'm going to tell you why you shouldn't order from 1800Flowers.com, unless you want to have a similarly disappointing experience like I did. A few weeks ago, something horrible happened to one of my high school friends and she was hospitalized. She was devastated by the experience. Once I found out, I immediately called 1800Flowers.com to order flowers to go directly to her in the hospital. I wanted same day delivery and I paid extra for it. I called at 12:15 pm EST on a Friday (because trying to order through their site there was an issue) and was assured by the person on the phone that they would be delivered the same day. I gave them the hospital address, and my phone number, and told them to call me if there were any issues.
I assumed the flowers would be delivered. They were't delivered. No one called. I checked the tracking on the website. No update. I called that evening trying to find out WTF happened. 1800Flowers.com had no idea why my flowers weren't delivered and no one called me.  I was told they'd be delivered Saturday. Saturday rolls around and they aren't delivered. I call again and 1800Flowers.com had no idea why they weren't delivered and why no one had called me. Saturday night they tell me that they couldn't deliver the flowers because my friend had checked out of the hospital. I asked why they didn't call me for her home address. They said they had no idea why. I asked that they deliver the flowers on Sunday. They said that wasn't possible, but that they'd deliver them on Monday. I told them that this entire situation was unacceptable. They offered to refund the same day shipping, since they didn't deliver that. Then they offered a 50% refund on the flowers. I still wasn't happy.
They eventually delivered the flowers on Monday. They told me that they'd issue me a 100% refund. They offered to send me a $20 gift certificate. I told them I would NEVER do business with them again. They repeatedly failed to call me. They repeatedly failed to deliver in the stated time frame. I told them that having the flowers delivered was something very important to me because of the tragedy that had befallen my friend and that they had ruined this for me by failing to deliver in the time frame I paid for. Their customer service couldn't give me a reason as to why they failed to contact me, over and over, or why they failed to deliver.
While this was happening, I tweeted at them. I was flooded with tweets from other people who had OTHER issues with 1800Flowers.com. Many of you complained of dead flowers being delivered when you ordered through them. Between my own personal experience during a critical situation with my friend and the things other people shared with me, I cannot in good conscience recommend their service.
I have always, in the past, used Edible Arrangements to send things to people. It didn't seem right in this time of grief for my friend to do that, but I will do that in the future. It's inexcusable to me to order flowers for same day delivery, and then not have them delivered for several days.