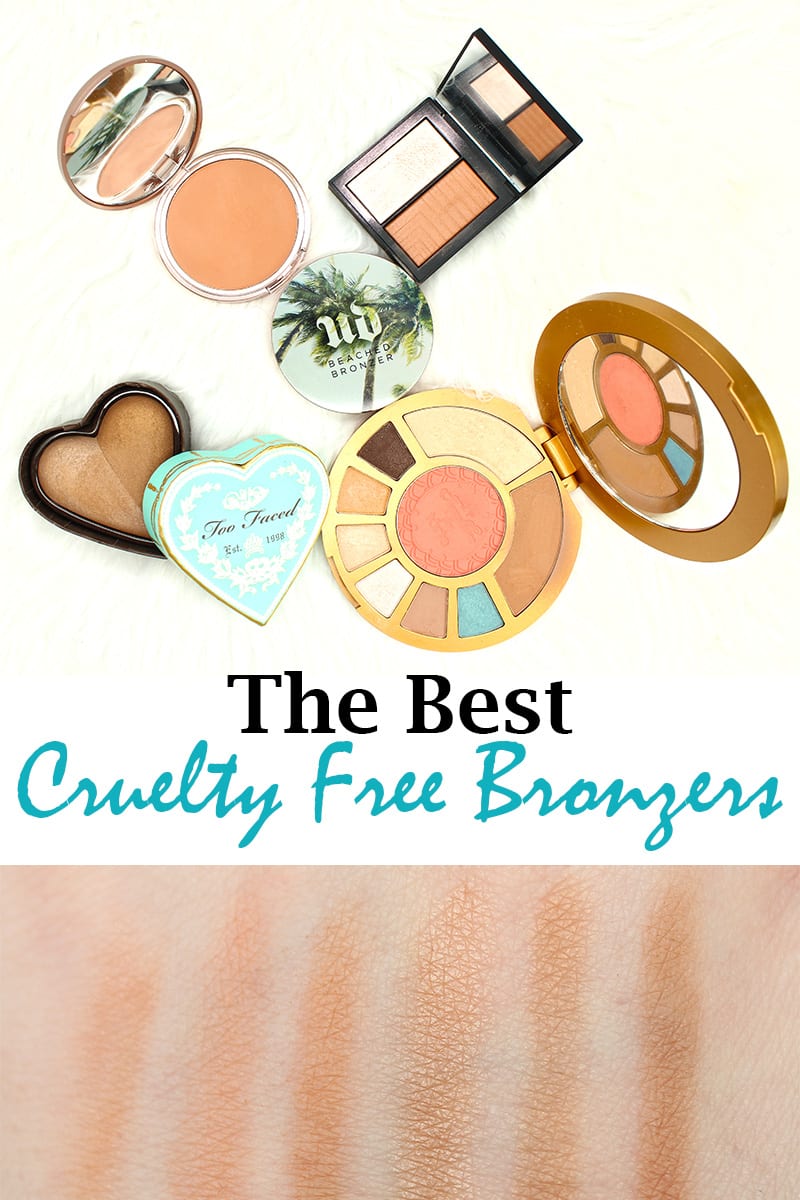 Happy Top Ten Tuesday! Today I'm sharing the top 10 cruelty free bronzers. As you know, I don't wear bronzer frequently because I'm extremely pale, but I know many of you love bronzer to add a bit of warmth to your complexion. Some of you love that full on sunlit glow, too. So here are my picks for the best products to use to get your sun-kissed skin without the harmful sun. My picks are tailored mostly to what I think will work for pale skin. I've swatched all the bronzers that I have on hand for you.
Top 10 Cruelty Free Bronzers
PR + purchased by me.
All products are cruelty free and a few are vegan too!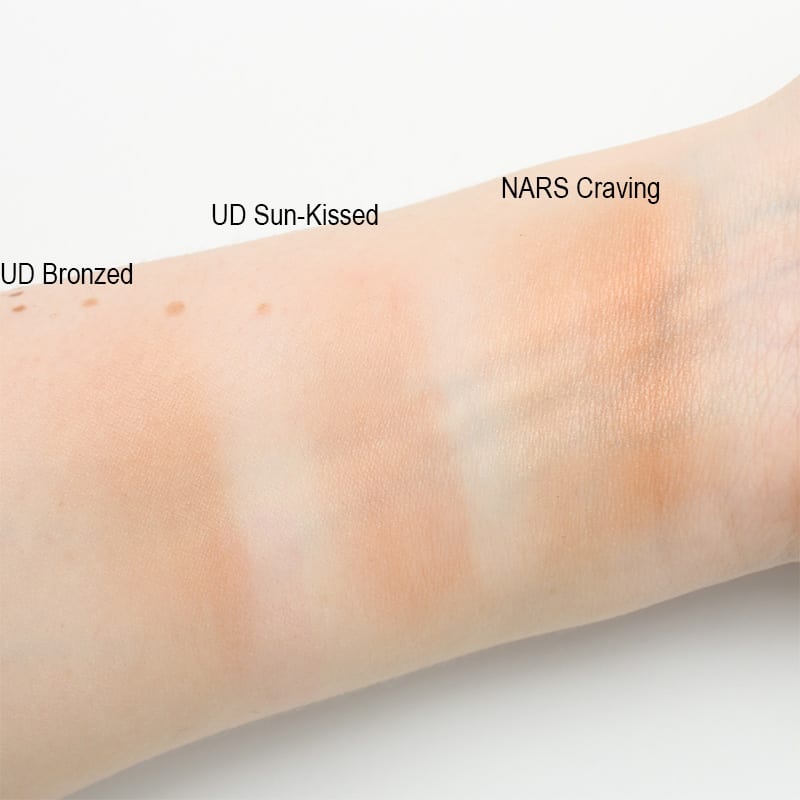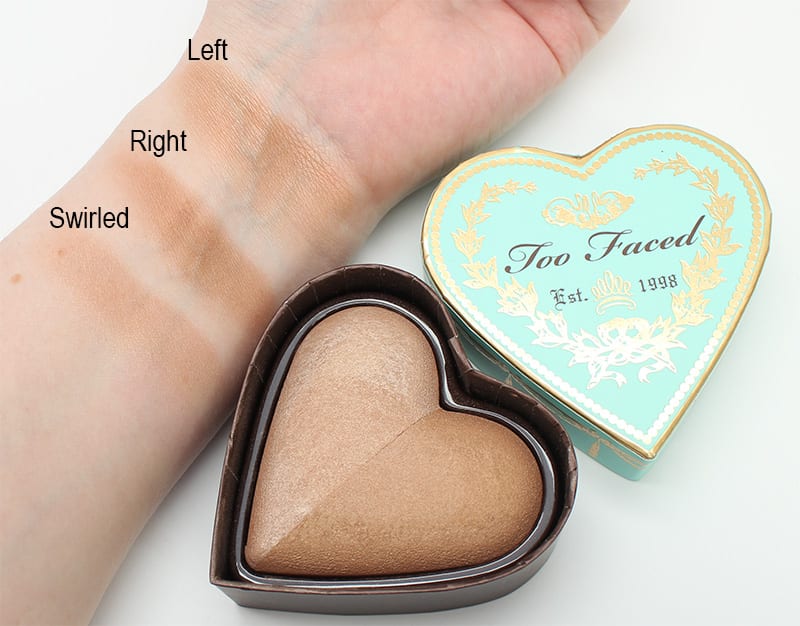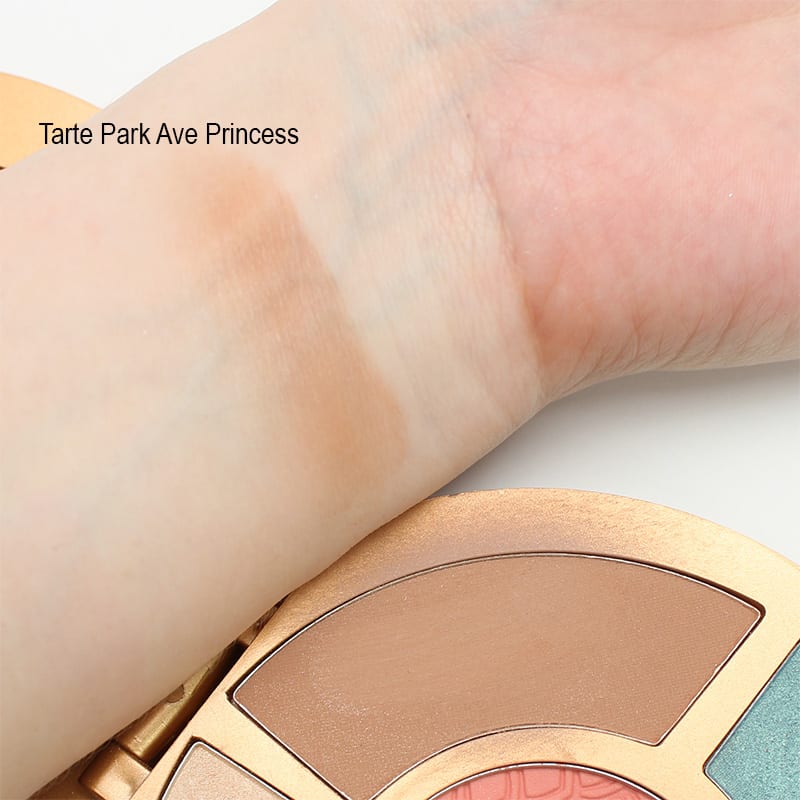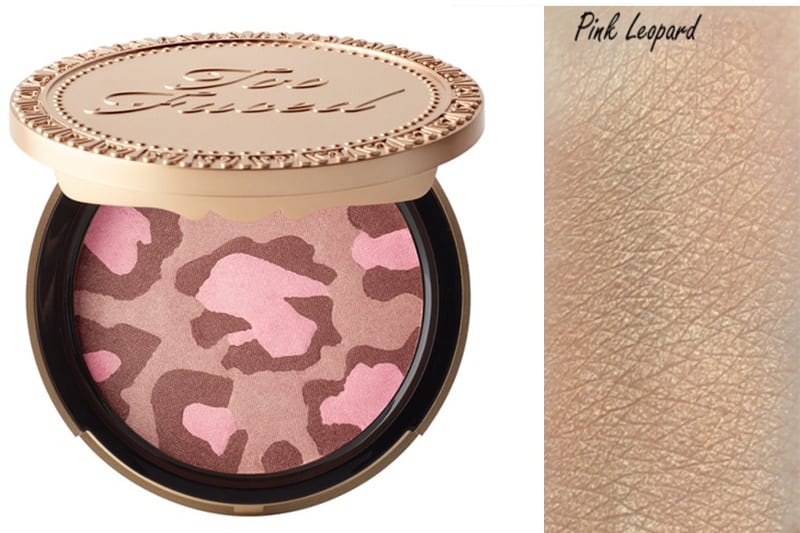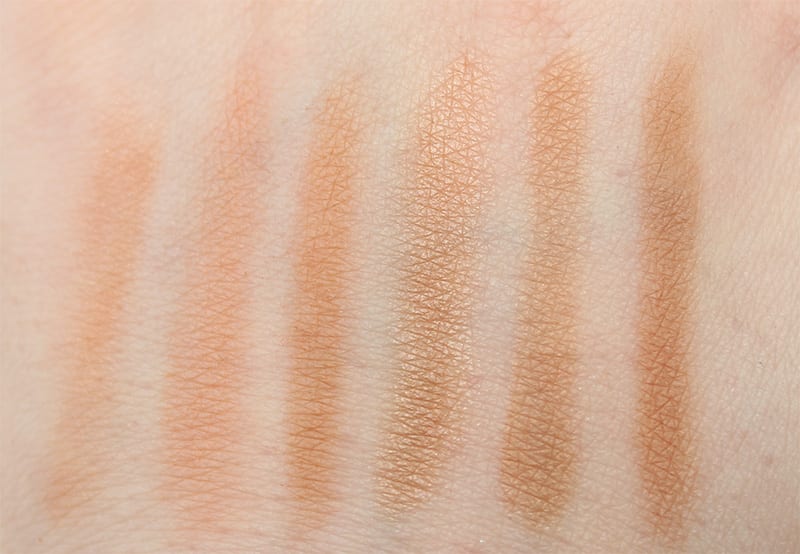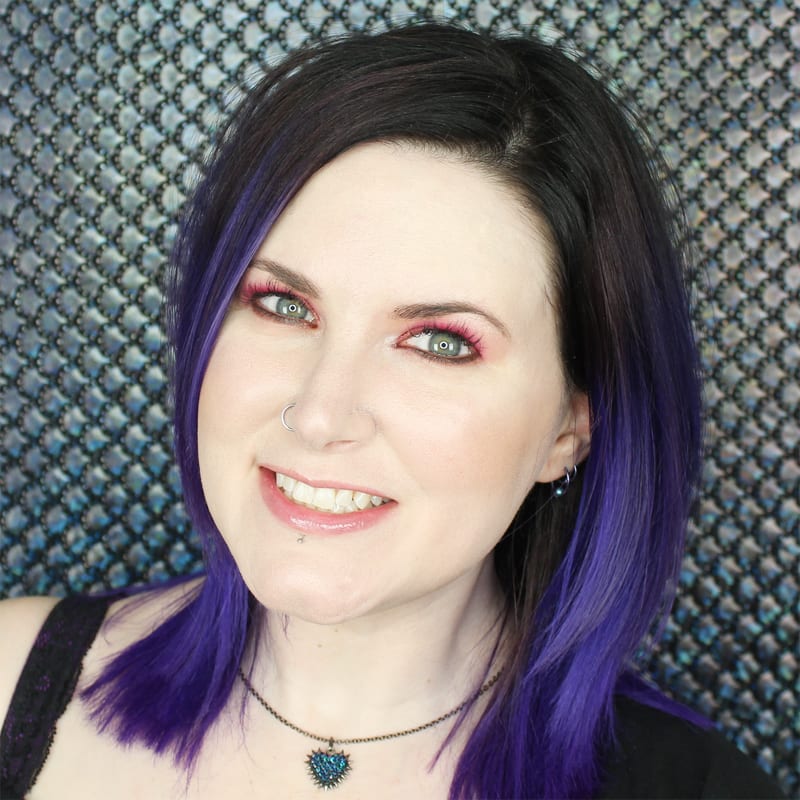 1. Urban Decay Beached Bronzer
This comes in Sun-Kissed (light) and Bronzed (dark), and has a luminous but matte finish. It's very finely milled and easy to blend out, in my opinion.
2. NARS Dual-Intensity Blush in Craving
The peachy bronze side is the perfect color for ultra pale people to use to add a subtle warm glow. This works for a warm blush on my skintone.
3. Too Faced Sweethearts Bronzer in Sweet Tea
With a light and dark side, this baked bronzer gives a nice glow. People say it's an exact dupe for Hourglass Ambient Bronzer in Luminous Bronze Light. Shown with individual swatches and swirled.
4. Too Faced Pink Leopard Blushing Bronzer
I'll be honest, I love this one for the design. It's so pretty in the pan with its pink, gold and brown leopard print.
5. Cover FX Bronzer
Cover FX makes a pretty bronzer that actually comes in 3 shades – Sunkissed, Suntan and Sunset. (vegan)
6. Silk Naturals Beach Bunny and Malibu Miss Bronzers
Beach Bunny is a light golden tan shimmer (more golden than brown), and Malibu Miss is the matte version. These are supposed to be excellent for pale skin. (vegan)
7. Physicians Formula Butter Bronzer Murumuru
This is supposed to be a great drugstore option for pale skin. It's infused with murumuru butter and soft focus pigments to melt into your skin, delivering hydration. It gives a lit from within tropical glow.
8. Tarte Park Avenue Princess Bronzer
This is another great bronzer option. (vegan)
9. It Cosmetics CC + Radiance Ombre Bronzer
This is a beautiful bronzer with a subtle shimmery side and a matte side. (and it's also huge, .57 oz)
10. J Cat Beauty Soleil Baked Bronzer in Coconut Island
Coconut Island is for the palest of skintones to give a soft golden glow.
If you break out the bronzer for Spring or Summer, what's your favorite? Let me know below!
More to See