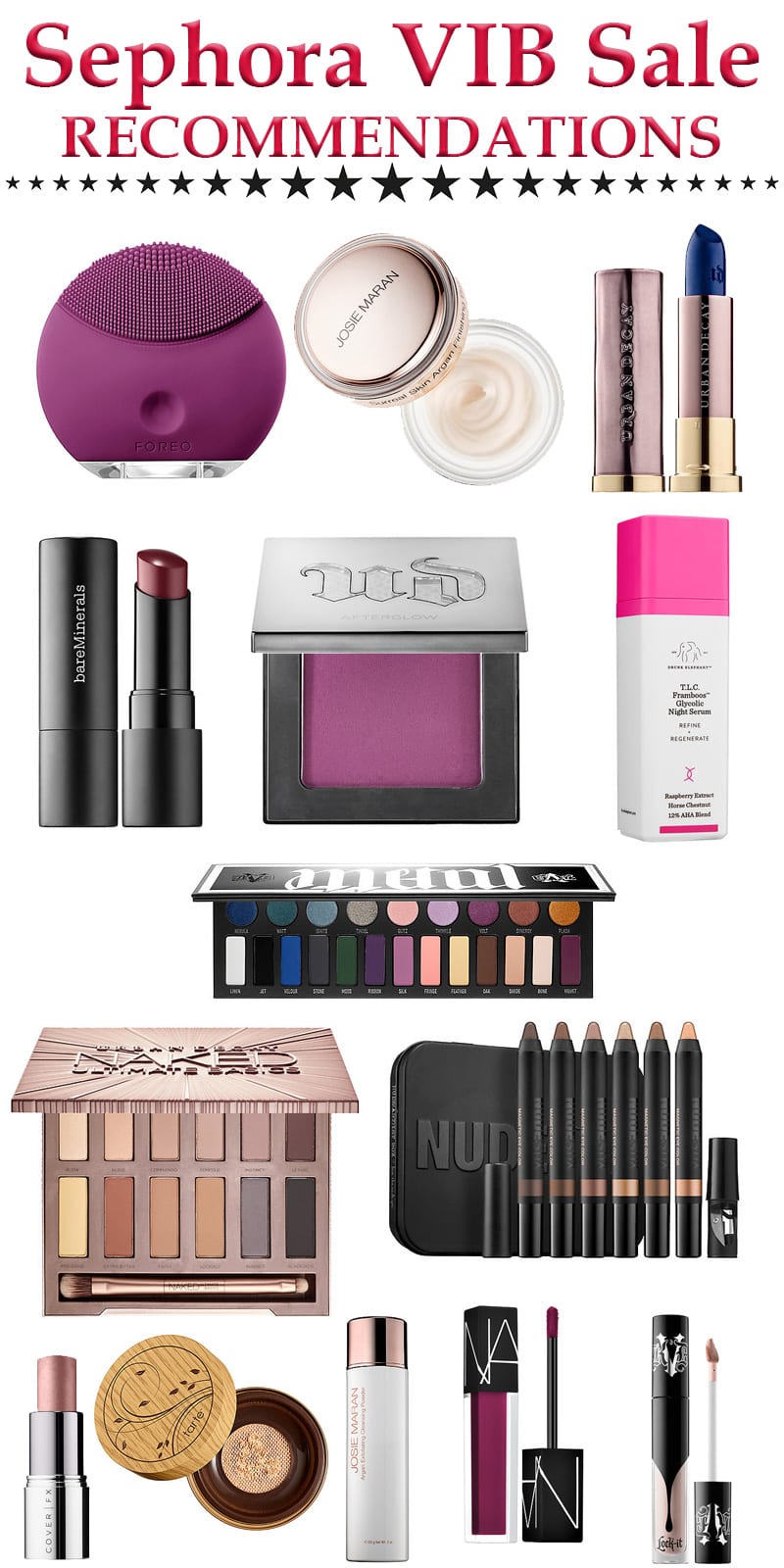 I've got a roundup of my Sephora VIB Sale Recommendations to share with you. I typically recommend picking up staple items, big ticket items, and gifts during these sales. All recommendations are cruelty free and many are vegan.
Sephora VIB Sale Recommendations
Pr +Purchased by me.
VIB Rouge – November 4th through November 7th, receive 20% off with 20ROUGE
VIB – November 11th through November 14th, receive 20% off with 20VIB
Skincare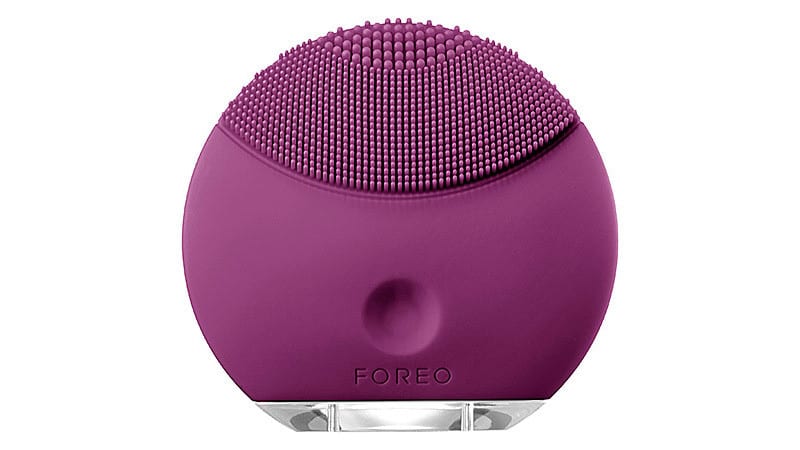 Foreo Luna Mini – $99
Since my skin is no longer dehydrated (thanks to all the H2O I'm drinking), it's in the best shape I've ever had it in, but it's still dry. I started using the Foreo Luna again on the low setting to gently help exfoliate with my cleansers. I'm also using it on the lowest setting to help work in my serums and eye creams. It's really making a difference with my skin. You don't need to buy a super expensive one, just the mini is great. Added bonus – you can flip it over to give you a face massage. It also helps with my sinus pressure headaches.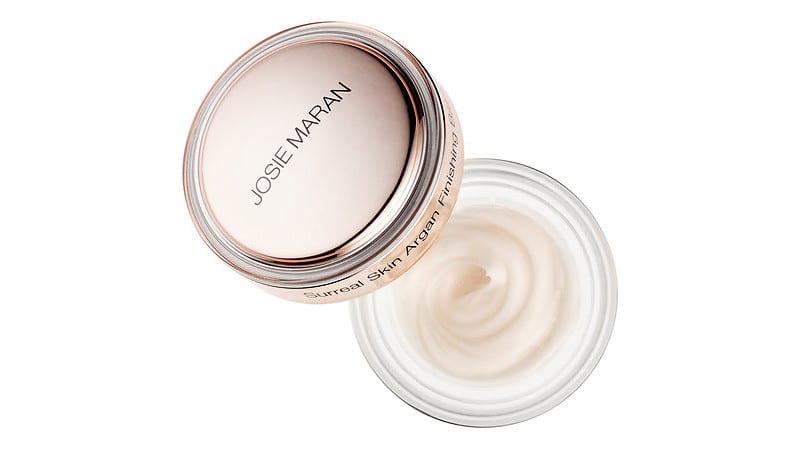 Josie Maran Surreal Skin Argan Finishing Balm – $36
I just bought this to see how it works for dry skin. I apply it as my last step – after I've done setting powder or setting spray. I put it under my eyes where I feel like it can look dry and age me. It smooths things out and makes the under eye area look great. So far I've only used it under the eyes, but it works perfectly there. I only used the tiniest amount and then patted onto my skin.  (vegan)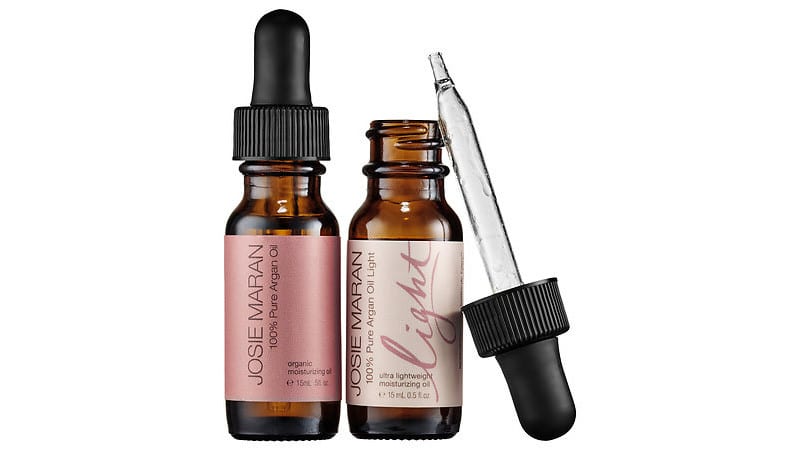 Josie Maran Argan Oil Duo – $18
I just bought this duo because 1. my skin loves argan oil 2. it's great for mixing a drop into foundations in the winter if you have dry skin like mine. 3. This is a great deal on the duo, it's basically 2 for the price of 1. (vegan)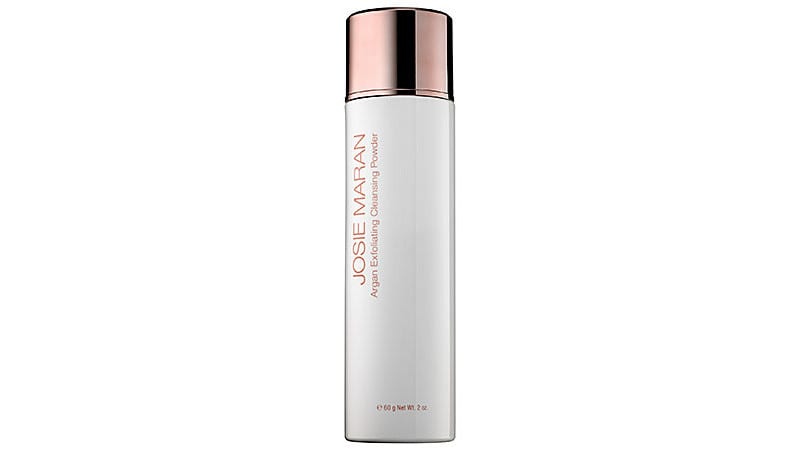 Josie Maran Argan Exfoliating Cleansing Powder – $40
This is on my to-buy list because it's supposed to be a gentle yet extremely effective exfoliator for sensitive skin. I'm guessing it's a cruelty free dupe for Amore Pacific Treatment Enzyme Peel.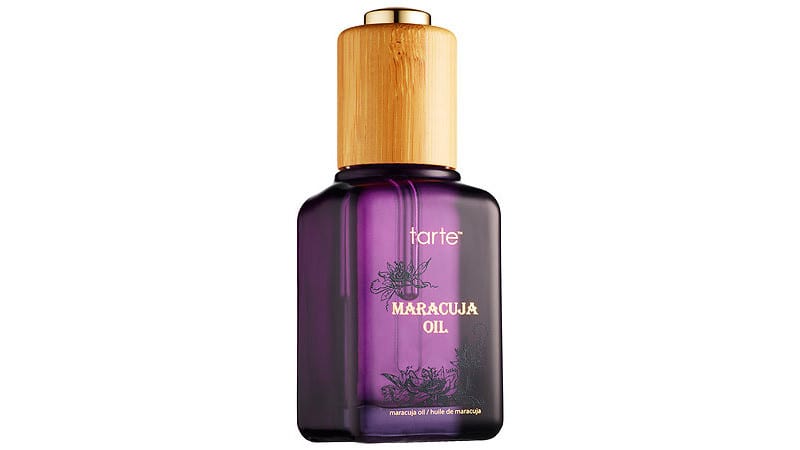 Tarte Maracuja Oil – $48
Not gonna lie, I've gone through a big bottle of this stuff as well as a smaller one. It can be layered on top of argan oil to add extra moisture. I use it at night. With serums, I layer from thinnest to thickest. My thickest is the Holy Snails Shark Serum. (vegan)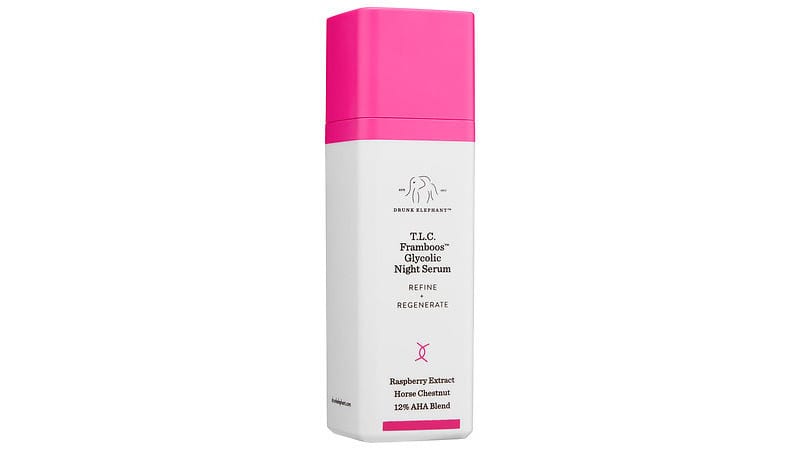 Drunk Elephant T.L.C. Framboos Glycolic Night Serum – $90
This has been on my wish list. On the one hand, I really want to try it, on the other hand, I hate the idea of getting addicted to a $90 serum. Being able to buy it at 20% off makes it a little more palatable. (vegan)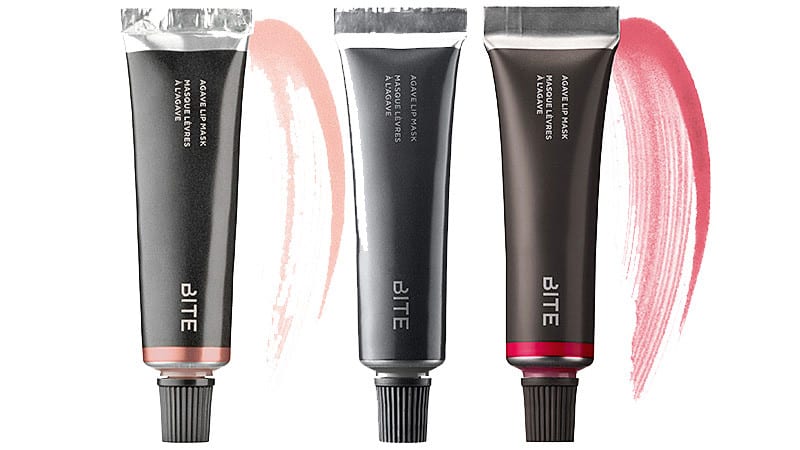 Bite Beauty Agave Lip Masks – $26
I know it seems pricey but it's the only thing that helps my lips to stay healthy. I love all 3, but I think I prefer Champagne if I had to pick just one. I just bought another of the original / clear.
It Cosmetics Bye Bye Makeup Cleansing Balm – $38
This really does what it promises – it deep cleans and hydrates the skin. I find it's best to use to take off makeup at night.
Embryolisse Lotion Micellaire – $26
This is my go-to micellar lotion. It doesn't make my eyes burn and it's great at removing makeup.
Eye Products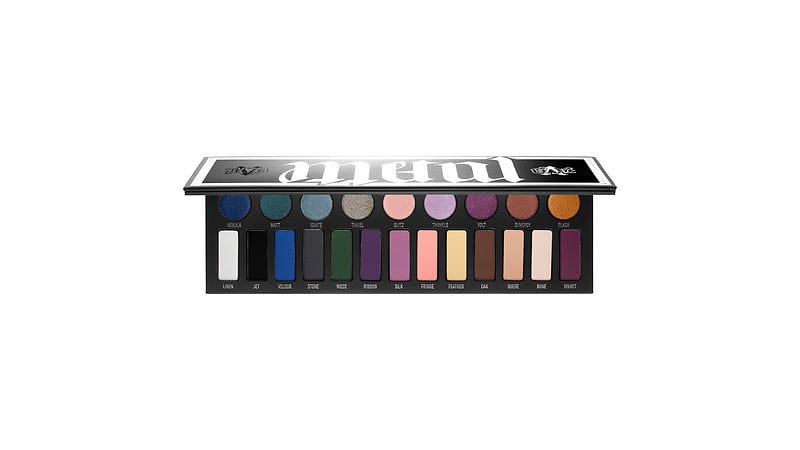 Kat Von D MetalMatte – $60
This is my pick for the best palette of the year. It's sadly limited edition. It's perfect for hooded eye gals and guys with its mix of 13 mattes and 9 metal crush eyeshadows.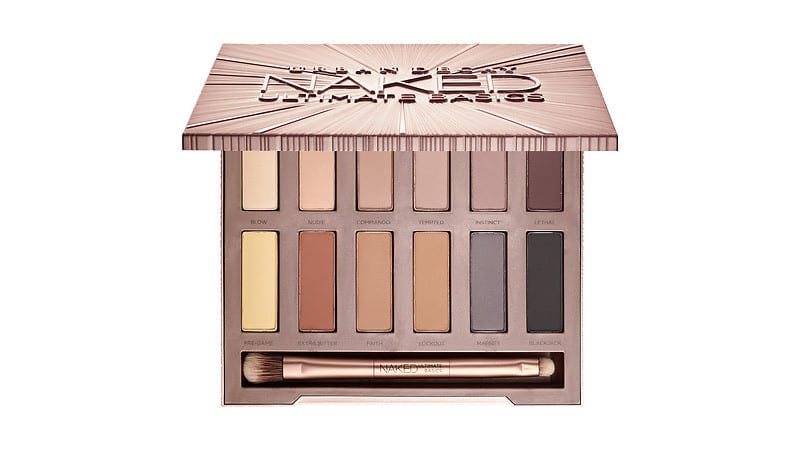 Urban Decay Naked Ultimate Basics – $54
This is a nearly all matte palette. It's the perfect workhorse neutral palette. If you need office friendly shades, or you have hooded eyes, this is a great palette. It's also perfect as a companion palette to brighter eyeshadows. See my review.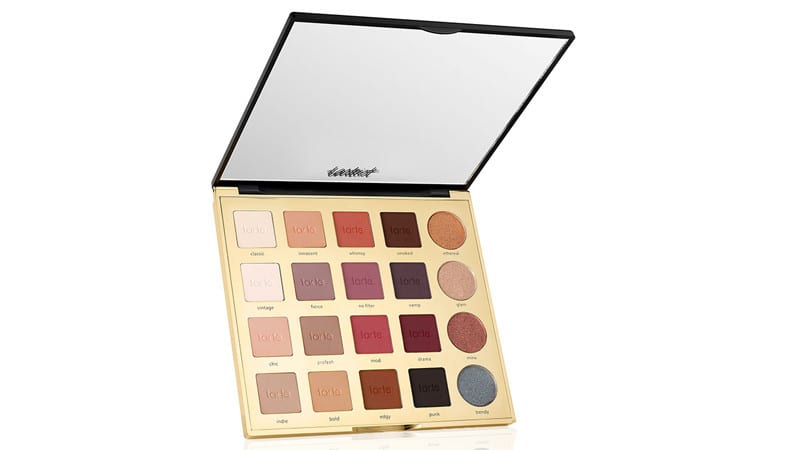 Tarte Tarteist Pro Amazonian Clay Palette – $53
I'm not sure if this will be available during the VIB sale but if so, it's on my recommended list. It's not your typical boring tarte palette. It's got 16 mattes and 4 duochromes. The mattes include purples and reds, as well as some cool toned shades. I bought this from tarte's website and I think the quality is really nice and I love the mix of shades. I don't think it's limited edition, which is great.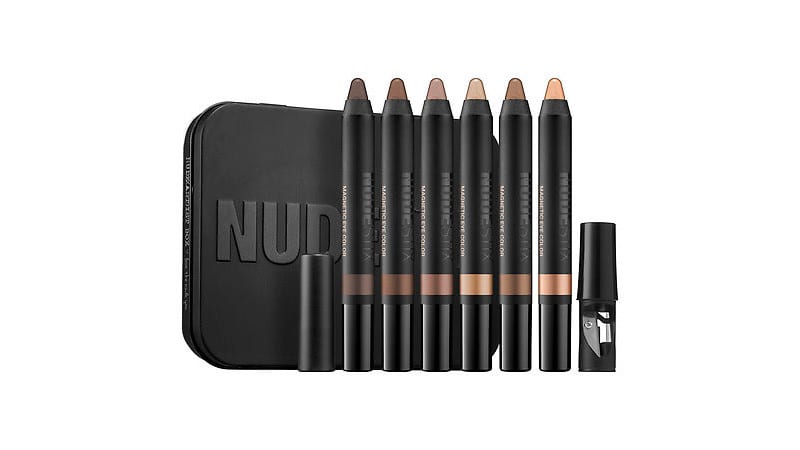 Nudestix Nude(art)ist Magnetic Eye Box Set – $59
This is on my wish list because it comes with a rose gold!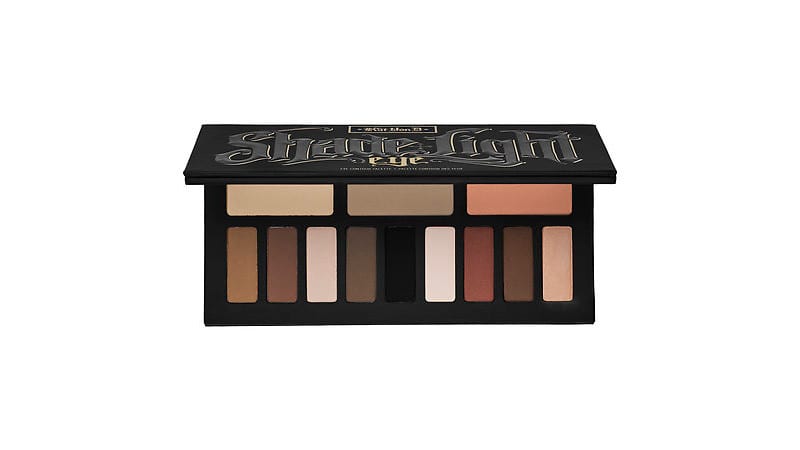 Kat Von D Shade + Light Eye Contour – $46
An all matte palette with 12 eyeshadows in cool, neutral and warm quads. Also perfect for hooded eyes.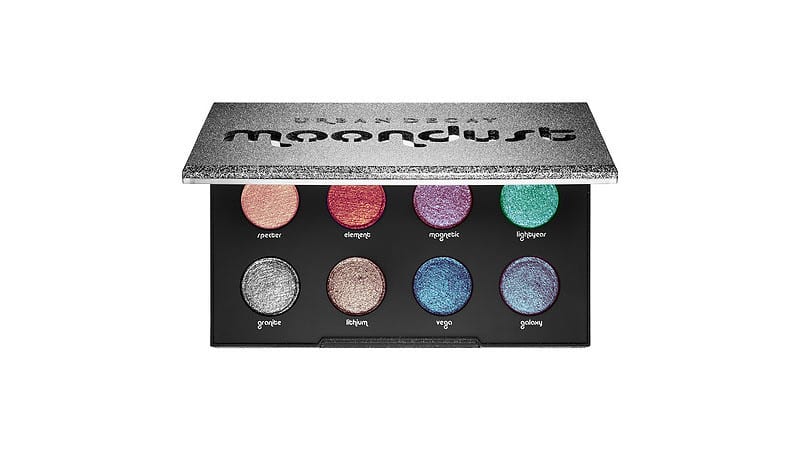 Urban Decay Moondust – $49
This is another fun companion palette. Add a touch of glitter to any look with it. See my review.
Urban Decay Shadow Box – $18
Great for gifting! This is a cute little palette of 12 eyeshadows.
Nudestix Eyebrow Stylus Pencil & Gel – $24
This is my go-to brow product right now. I just fill in the few gaps I have in my brows, set the hairs with the gel, and I'm good to go.
Urban Decay Perversion Mascara – $10-$22
If you need to stock up on your mascara, I recommend picking up this one. I love that they offer travel sized, too.
Tarte Lights Camera Lashes 4-in-1 Mascara – $21
I really like this as a volumizing mascara.
It Cosmetics Superhero Mascara – $24
The brush on this makes getting great volume a snap.
Tarte Tarteist Clay Paint Liner – $24
This has been my go-to gel liner lately.
Urban Decay 24/7 Waterline Pencil in Legend – $20
This has been my go-to waterline pencil lately.
Cheek Products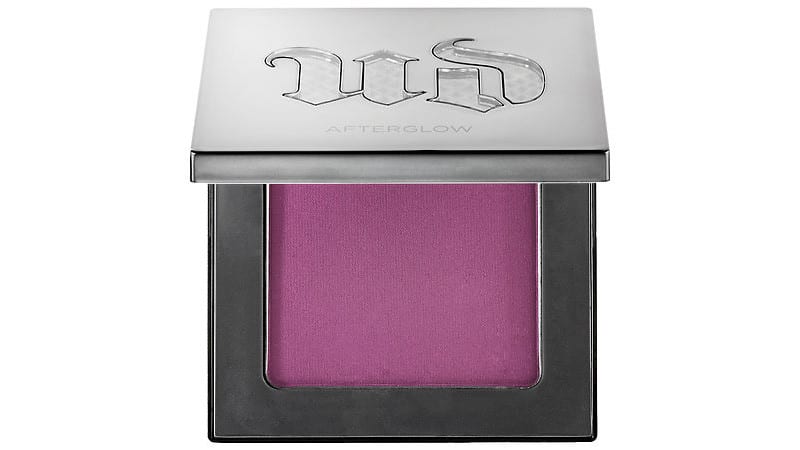 Urban Decay Afterglow Blushes – $26
These are my go-to daily blushes and I love them. Score (pinky-peach with gold shimmer), Fetish (pinky nude), Bittersweet (pink-toned purple, this one is very versatile because you can apply it with a light hand for pink and heavier for purple), Rapture (berry) and Quiver (red). (See me wearing them)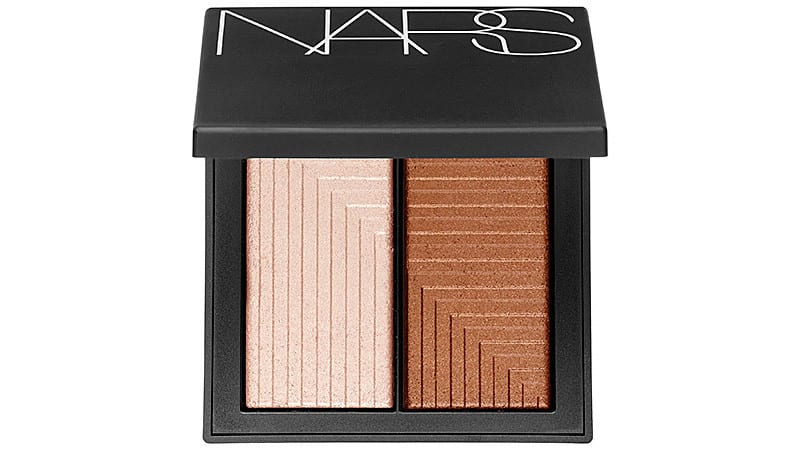 NARS Dual-Intensity Blushes – $45
I've worn my dual-intensity blush in Craving every month since I bought it in January.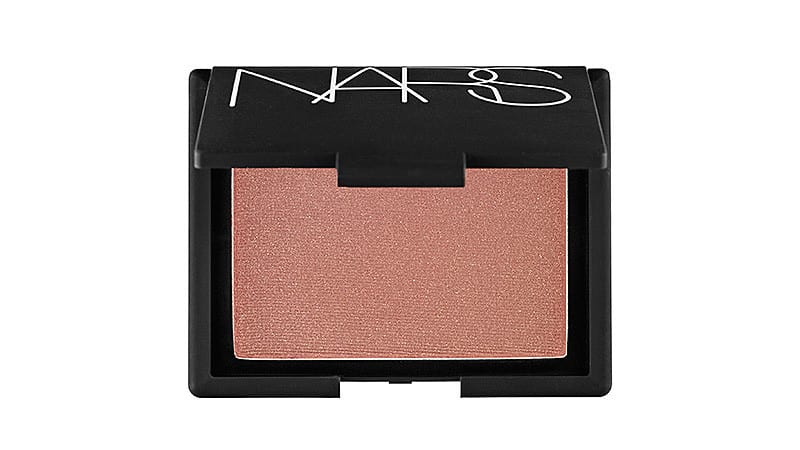 NARS Blushes – $30
NARS makes some lovely blushes too. I love Sin (berry with gold shimmer), Unlawful (amber pink), Desire (cotton candy pink), and Orgasm (peachy pink).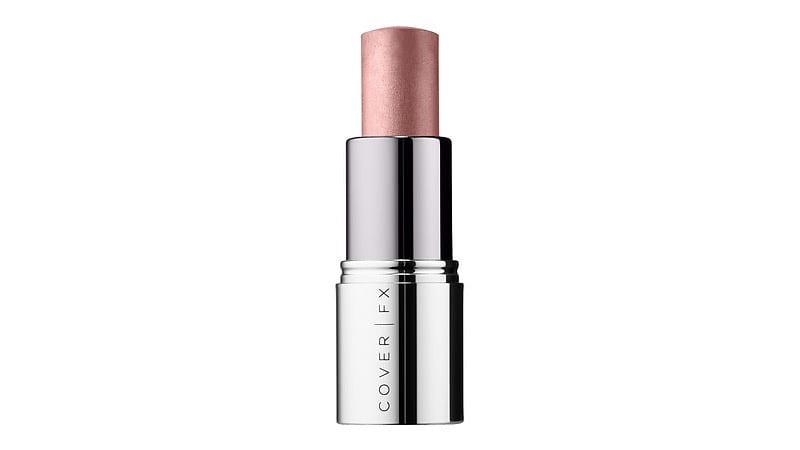 Cover FX Enhance Click Highlighter Sticks – $18
These are stunning and I will have a review up soon featuring them.
Lip Products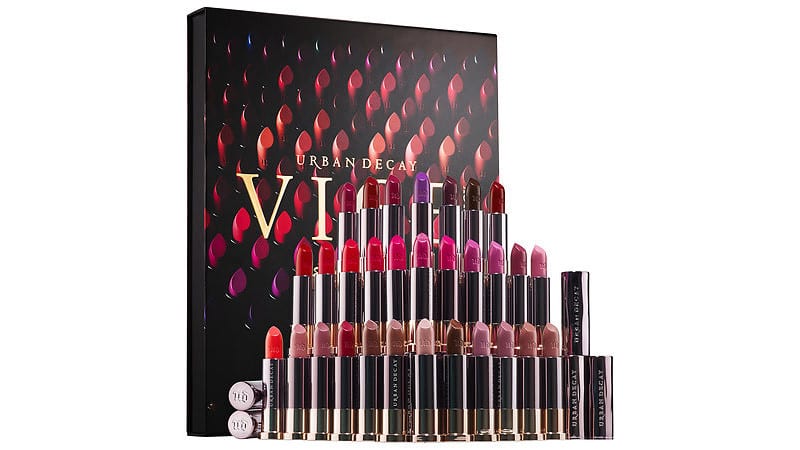 Urban Decay Vice Lipstick Stockpile – $325
This is the motherload of UD lipsticks. 30 shades. It's an amazing set.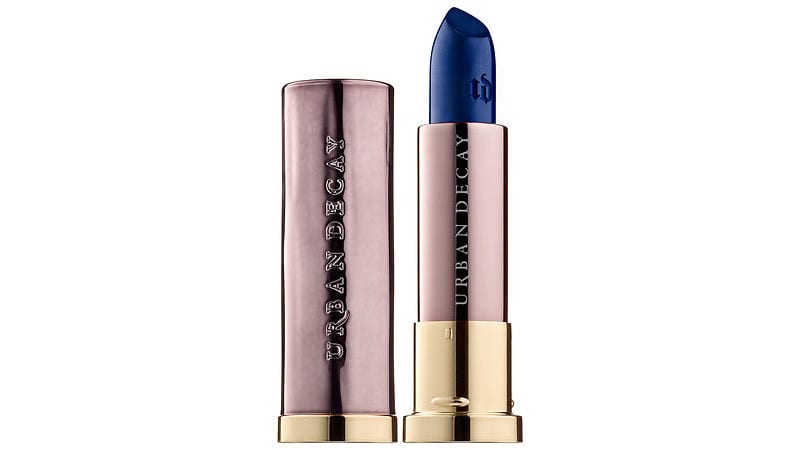 Urban Decay Vice Lipsticks – $17
The UD Vice Lipsticks are my go-to daily lipsticks. My favorite shades include Violate (my MLBB), Heroine (blue), Junkie (metallic green), Jawbreaker (deep purple), Crank (my perfect pink with purple tones), Notorious (purple with pink tones), Perversion (perfect black), Conspiracy (plummy bronze), Hex (wine red), 714 (bright red), Bad Blood (deep red), and Smog (metallic golden copper). See me wearing them here, here, here, and there.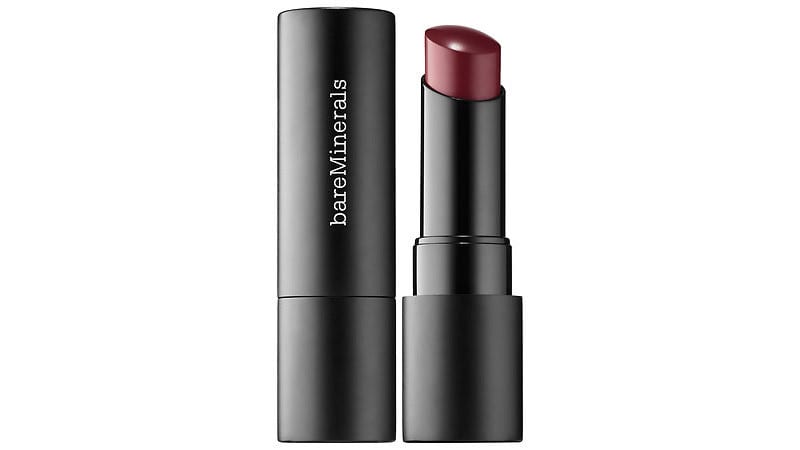 bareMinerals Gen Nude Radiant Lipsticks – $20
I need to get my review up ASAP on these lipsticks! I have several shades and find them incredibly comfortable to wear. Queen (perfect for a one step smoky lip), Tutu and Crave are gorgeous.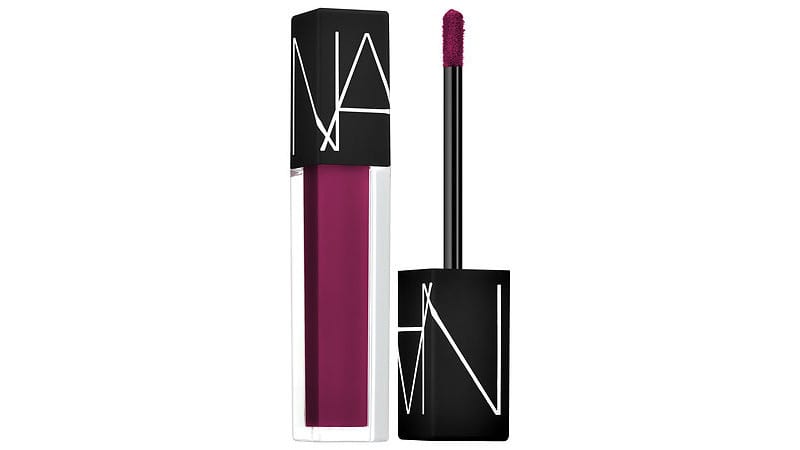 NARS Velvet Lip Glides – $26
I bought 2 of these when I was at the Nordstrom Trend Show and since then I've picked up a few more. I love the unique finish. It's like a lipstick and a lipgloss hybrid that leaves a lipstain behind. I find I do have to blot or I end up with color on my front tooth (why?!). See me wearing them here.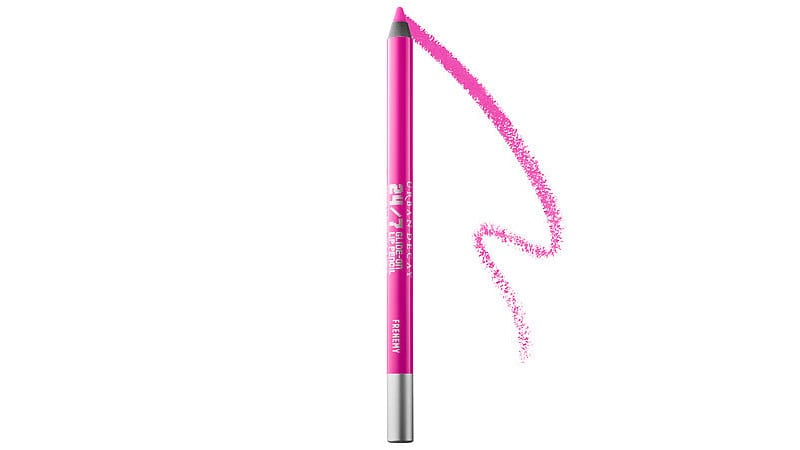 Urban Decay 24/7 Lip Pencils – $20
These are my go-to lip pencils. You really only need a few key shades. Some of my favorites – Ozone (clear), Native (a good MLBB on me), Perversion (black), Pandemonium (purple), Frenemy (bright pink), Hex (red wine), 69 (classic red), or Stark Naked (light nude).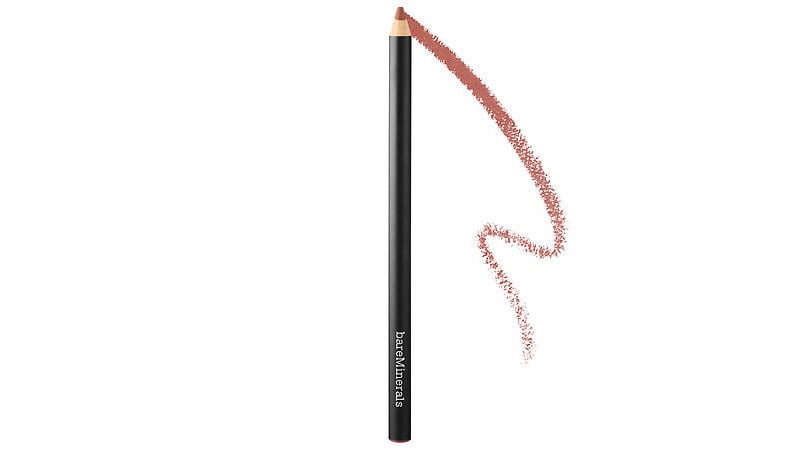 bareMinerals Gen Nude lip liner – $16
I have just one shade, Borderline (light pink nude), but it goes with just about everything!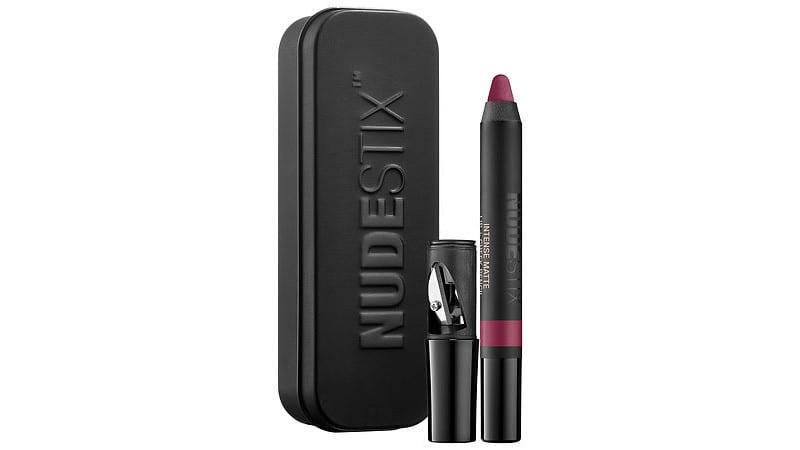 Nudestix Intense Matte Lip & Cheek Pencil – $24
I'm especially fond of Raven and Belle. I also like Pulse in the other formula.
Face Products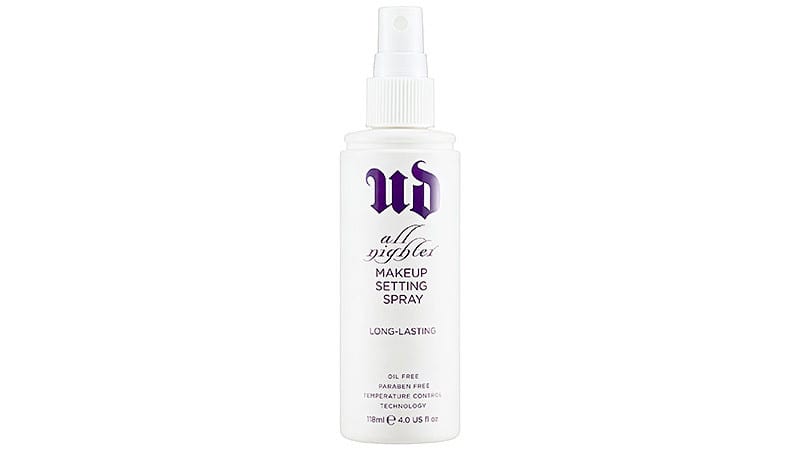 Urban Decay All Nighter Setting Spray – $30
This multi-purpose spray not only holds your makeup in place for up to 16 hours, it's great for foiling eyeshadow. (vegan)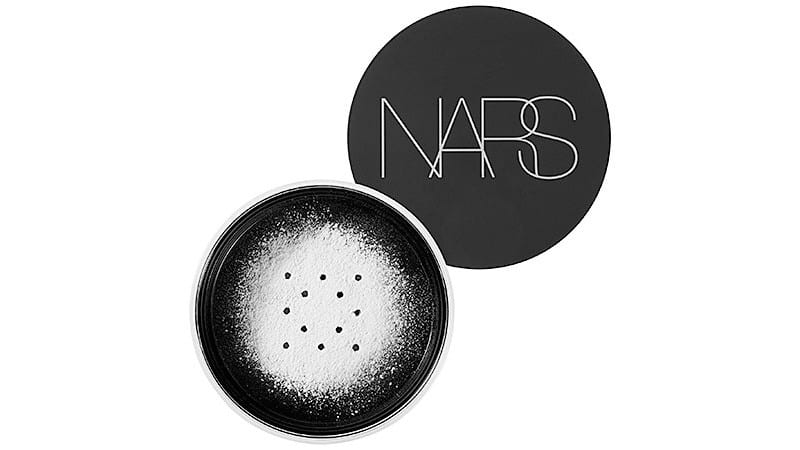 NARS Light Reflecting Loose Setting Powder – $37
I keep repurchasing this every time I run out. It's the best setting powder to me.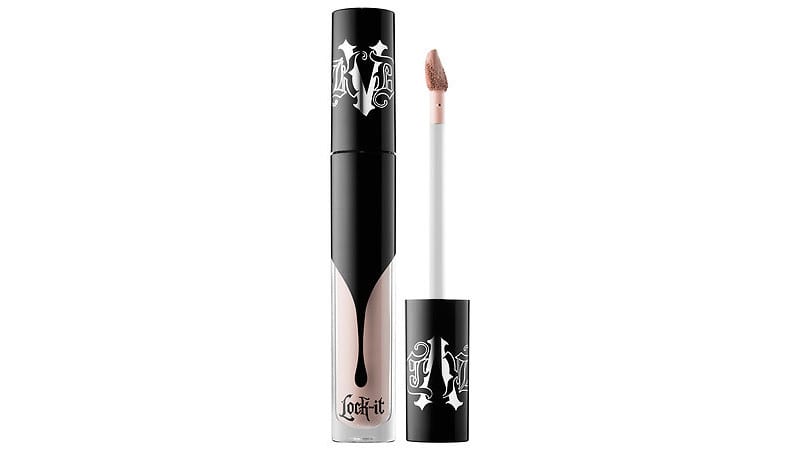 Kat Von D Lock-It Concealer Creme – $26
This is my holy grail concealer for under the eyes. It's super full coverage. Love it! See my review. (vegan)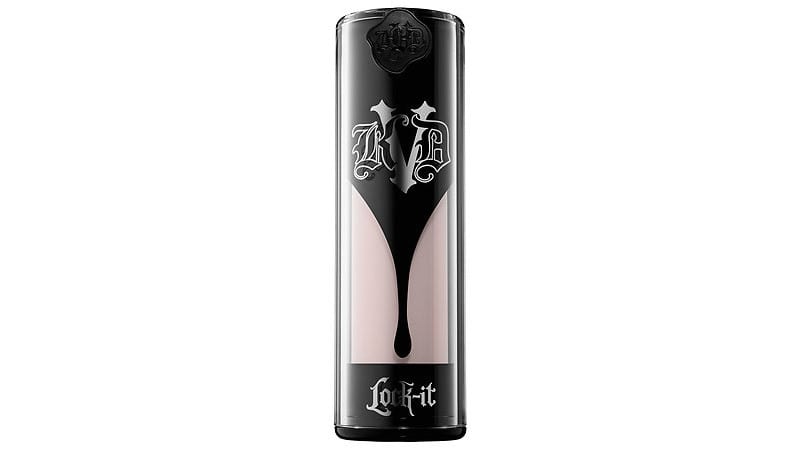 Kat Von D Shade Lock-It Foundation – $35
This is the most full coverage foundation that I own. It makes you look flawless when you need full coverage. (vegan)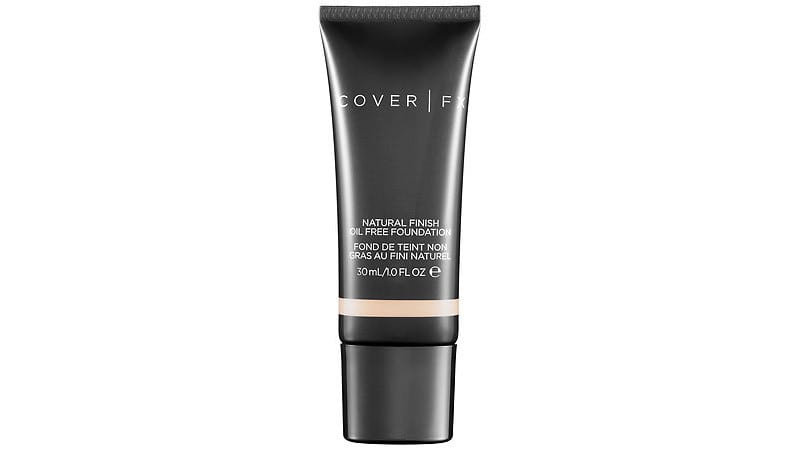 Cover FX Liquid Foundation – $40
For when I don't need 100% full coverage, but I still want my skin to look great. (vegan)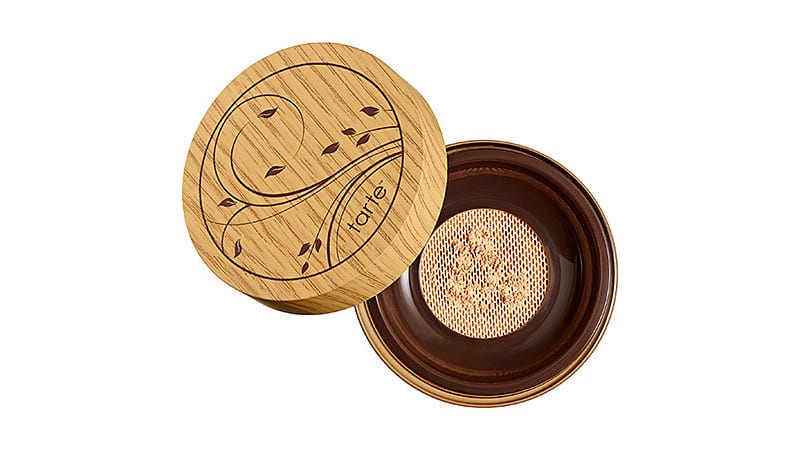 Tarte Amazonian Clay Airbrush Powder Foundation – $36
I have this in Fair Honey and I love how it looks on me. (vegan)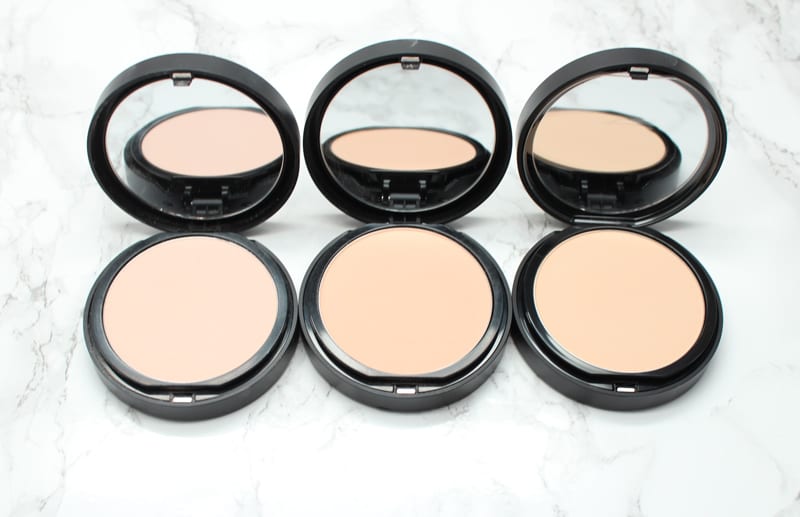 bareMinerals barePRO Powder Foundation – $30
This is my go-to light foundation, though it's a bit darker than I like. It manages to cover all my redness. I feel like Dawn matches me the best. See my review.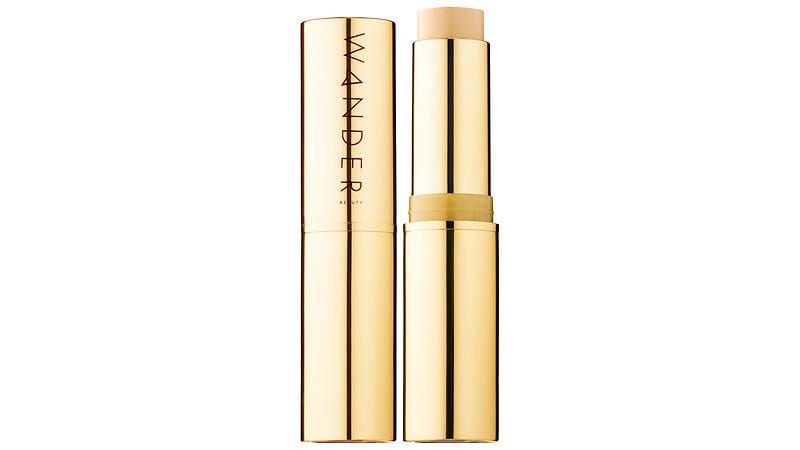 Wander Beauty Flash Focus Hydrating Foundation Stick – $40
This is on my wish list in the shade Fair because I'd like to see how well it works on my dry skin. (vegan)
Tools
Urban Decay Makeup Brushes – $15-$32
I bought a ton of these brushes this summer and don't regret it at all. They're my go-to brushes. I use the iconic eyeshadow brush in every look I do. It's perfect for the smoky dome shape, for applying transition or crease colors, and blending out shades. The tapered blending is another great brush, too. From the face brushes I adore the blush brush. I just bought the flat optical blurring to give that a try. See my brush review.
Cinema Secret Makeup Brush Cleanser – $36
This is my go-to brush cleaner for my brushes. It makes cleaning my brush quick and easy.
What will you be picking up from the Sephora VIB Sale?
Nov. 1 only – Celebrate World Vegan Day with 25% off everything at Gunas Luxury Handbags with the code VEGANWORLD.
More to See
My Fall Fashion
Disappointing Makeup Products
Kat Von D MetalMatte Tutorial
Top Fall & Winter Hair Colors