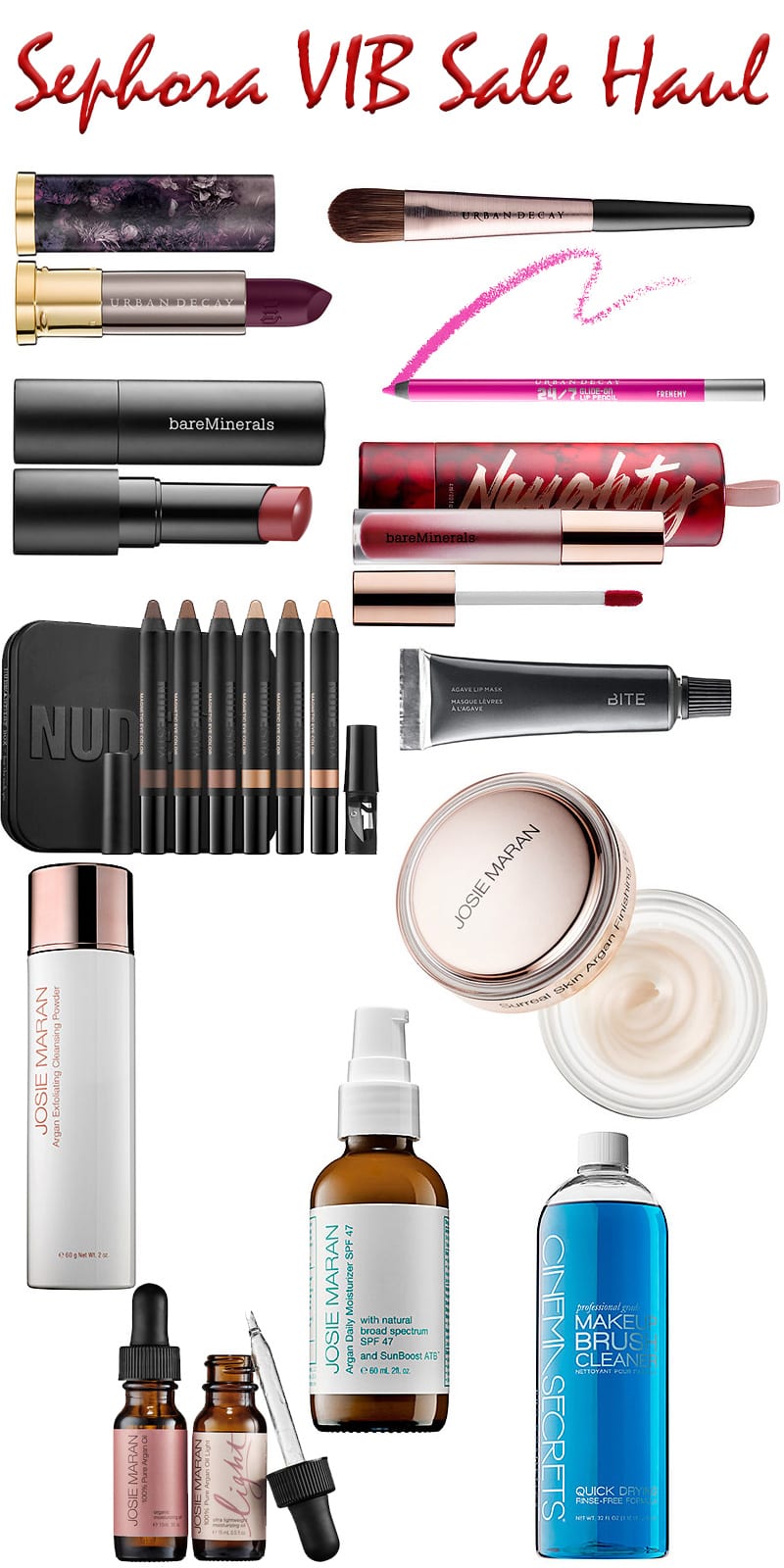 Since I know you want to know, here's my Sephora VIB Sale Haul. I bought from my favorite brands. I bought a lot of skincare, staple products, and a few fun color cosmetics. Everything is cruelty free and most of the items are vegan.
Sephora VIB Sale Haul

Urban Decay Flat Optical Blurring Brush
This brush allows foundation to be applied full coverage. So far I adore it. It works well with liquids and creams. (vegan)

Urban Decay Vice Lipstick in Troublemaker
Troublemaker is  deep oxblood matte that I had to add to my collection. Can't wait to wear it!


Urban Decay 24/7 Lip pencil in Frenemy
Frenemy is a bright pink with a blue shift. I really wanted this pencil so figured it was the perfect time to pick it up. (vegan)


Nudestix Nude(art)ist Magnetic Eye Box Set
I bought this because Angel, Lilith and Twilight sounded lovely for low maintenance eyeshadow days. Kit includes – Angel (rose gold), Lilith (champagne), Twilight (gray beige), Army (olive brown), Putty (neutral beige), and Taupe (neutral brown). Here's hoping they don't crease on my hooded eyes! (vegan)


bareMinerals Gen Nude Matte Liquid Lipcolor in Naughty
This is a pretty, muted deep red. I like the Gen Nude liquid lip formula because it's comfortable to wear and it smells delicious. This is moisturizing and long wearing, but not transfer proof. (vegan)


bareMinerals Gen Nude Radiant Lipstick in Mantra
Mantra is a dirty mauve with rosy tones. This is the year that I've accepted that mauve looks good on me, so I needed this shade. I als like the radiant lipstick formula as it's very moisturizing. I like it for casual days. (vegan)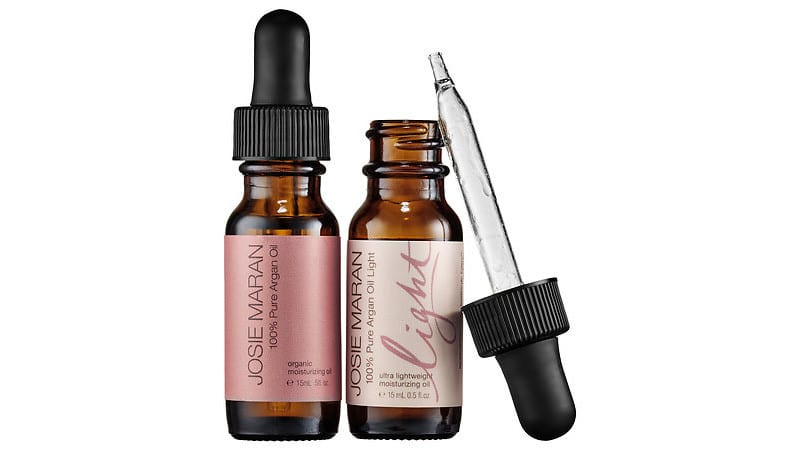 Josie Maran 100% Pure Argan Oil & 100% Pure Argan Oil Light
This duo was basically like buying one and getting the other for free. I love it for mixing in with my foundations, putting it on at night before my serums, using it on the ends of my hair, my cuticles, or my scalp. (vegan)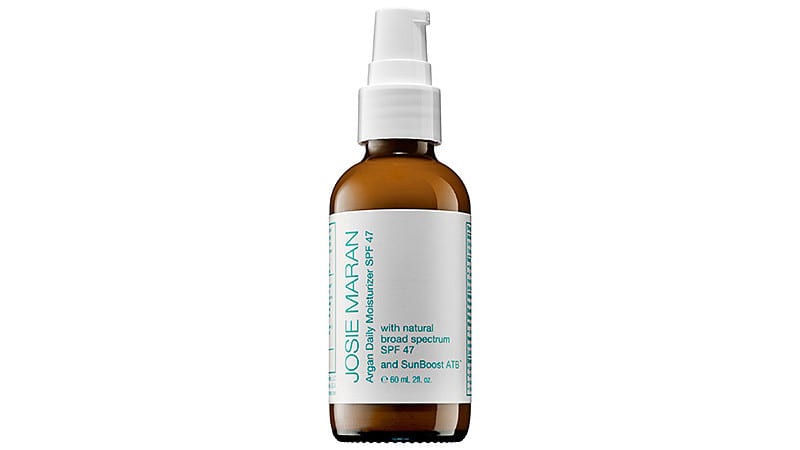 Josie Maran SPF 47 Daily Moisturizer
I forgot how much I loved this moisturizer and I wanted to switch to a more moisturizing formula for Winter with higher SPF than my current one.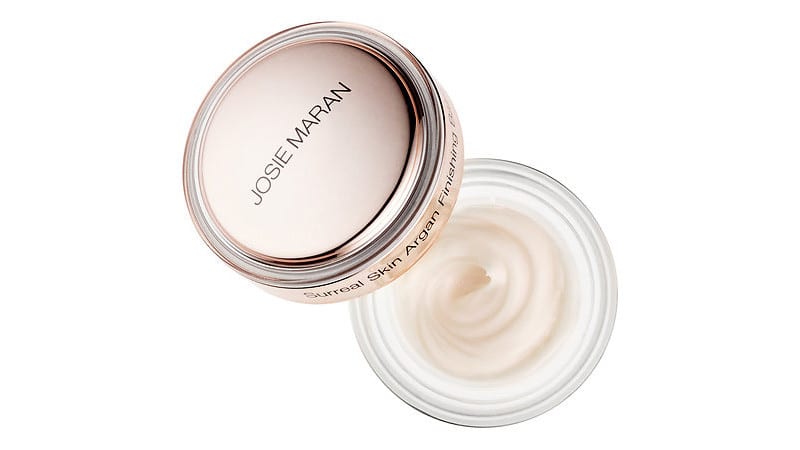 Josie Maran Surreal Skin Argan Finishing Balm
This is an AMAZING product to me. Sometimes powder or liquid foundation will look cakey around the eyes and settle into my fine lines. The smallest amount of this stuff will erase that. (vegan)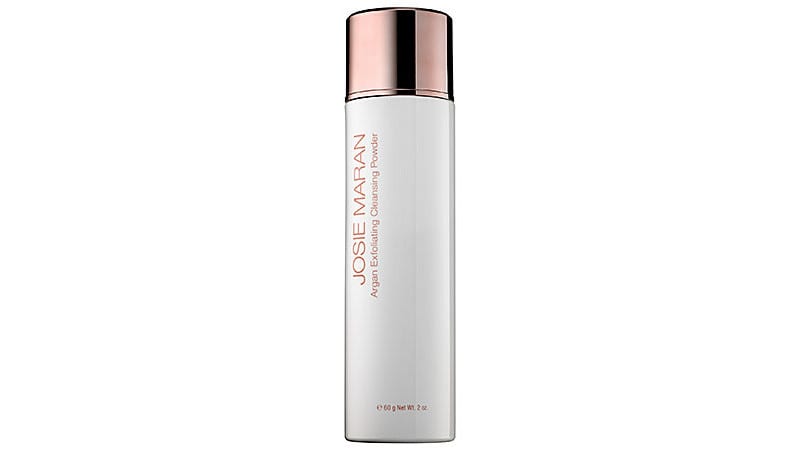 Josie Maran Argan Exfoliating Cleansing Powder
I'm hoping this is a good cruelty free dupe for the Amore Pacific powder. Can't wait for it to get here so I can try it.


Bite Beauty Agave Lip Mask
This is a staple for me and it's something I use daily. I bought the clear one this time.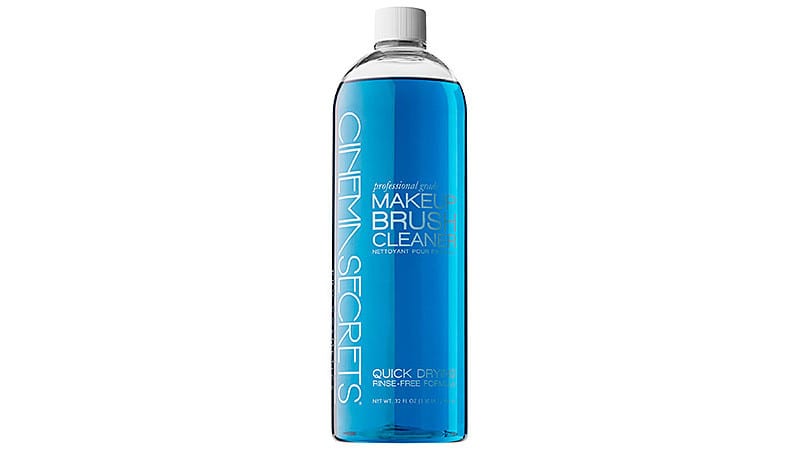 Cinema Secrets Makeup Brush Cleaner Value Size
I use this to clean my brushes after I wear makeup. I love it and it does a great job. It makes cleaning my brushes a joy rather than a chore.
So this is what I picked up from the sale. I'm still waiting on most of it to get here. What are you planning to get from the sale? Or are you skipping it this year? Let me know!
More to See