Rituel de Fille Corvus Look
I put together this Rituel de Fille Corvus Look this weekend. I wanted to find a way to wear Corvus on my lid and I eventually just said, f*ck it! I contoured my eyes with Black Moon Cosmetics Immortal from the Black Metals Palette, then I filled in the lid with Rituel de Fille Corvus. I patted Black Moon Abracadabra on the inner lid to add dimension and highlight. For the lower lid, I used Rituel de Fille Cygnus. I realized I needed a little more depth, so I used Rituel de Fille Obsidian at the outer v. I used a push brush to tightline the upper waterline with Melt Immortal through the roots of my lashes. To make Immortal look less harsh and more blended out, I used Suva Turkish Bath as a transition shade. To add a very sparkly highlight, I used Nabla Water Dream under the brows. I had my brows shaped and tinted the day before, so skipped using a brow product.
Rituel de Fille Corvus Look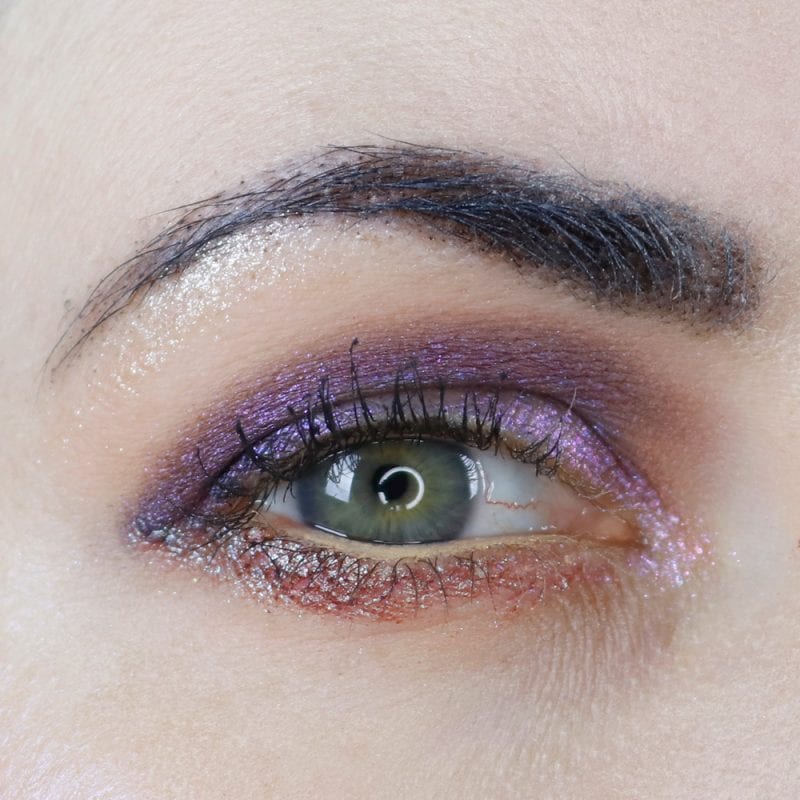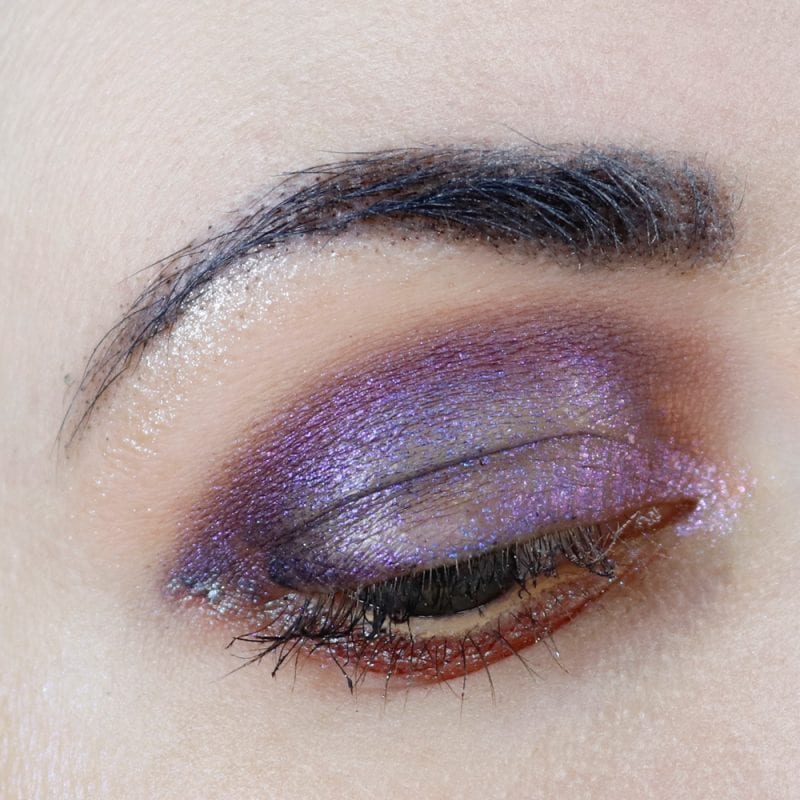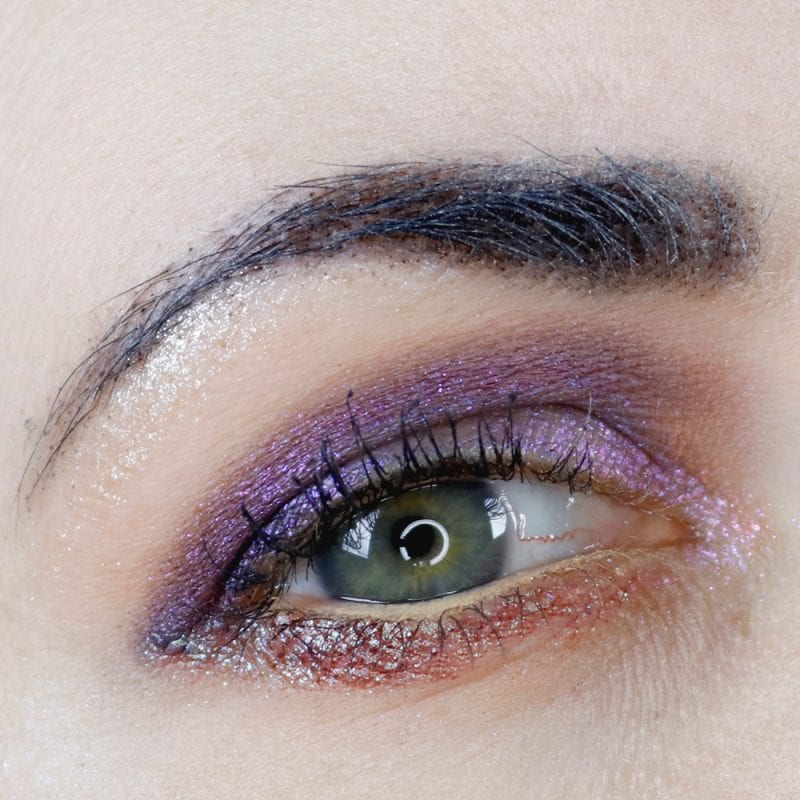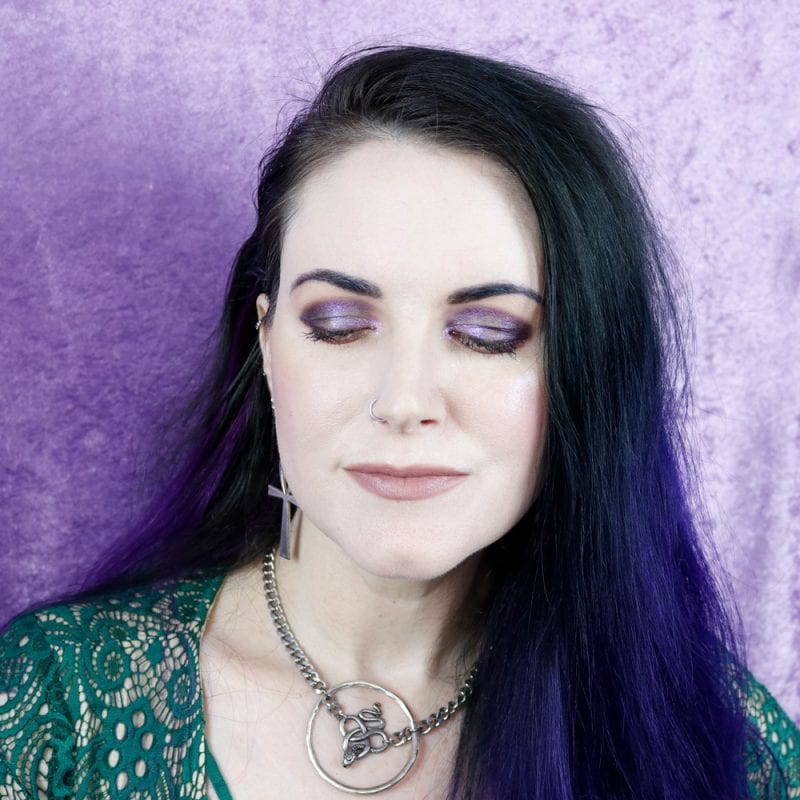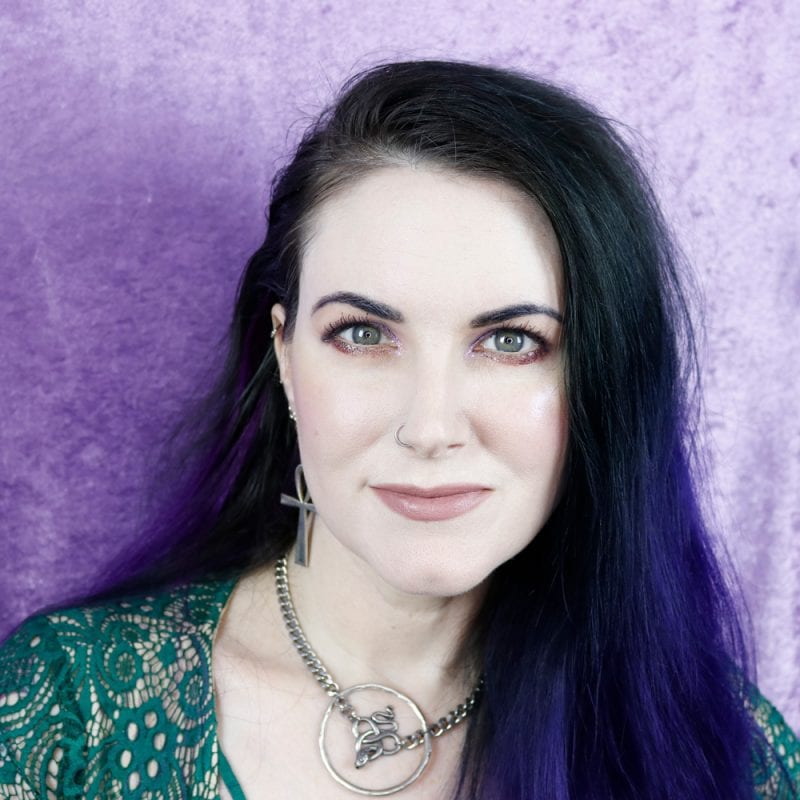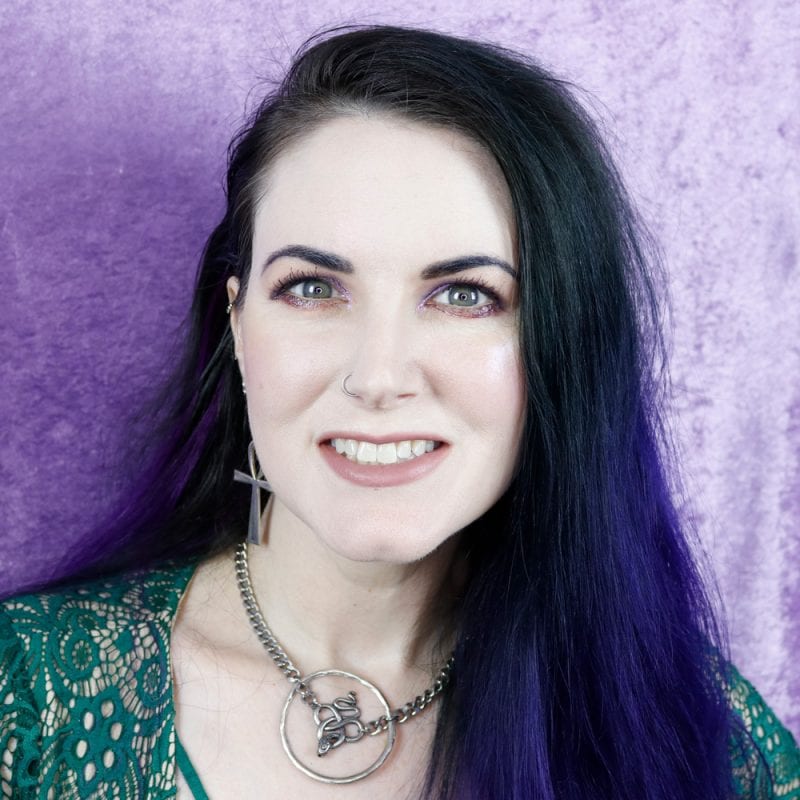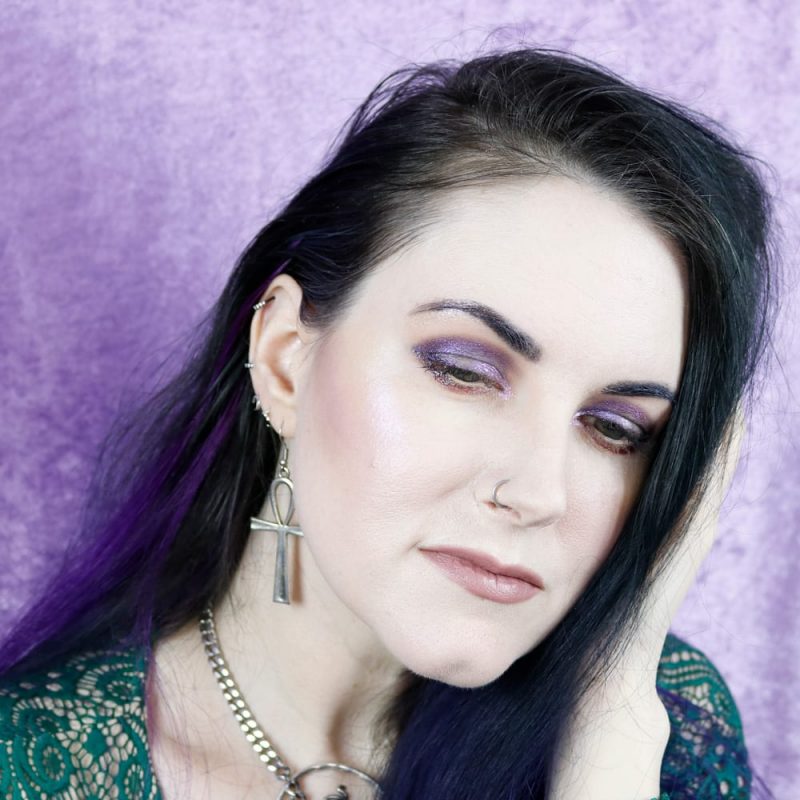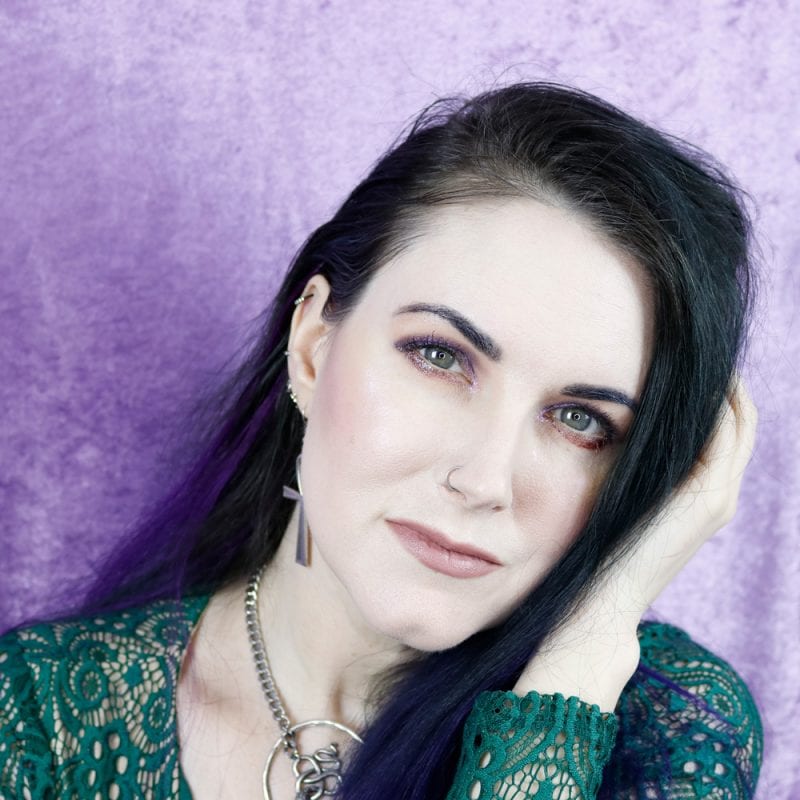 For my face, I sort of randomly grabbed products. I used my Milk Blur Stick primer instead of the Milk Hydro Grip primer and I wish I had opted for the Hydro Grip. My skin loves the amount of moisture it locks in and how it makes my foundation last all day. Anyhoo, I grabbed the Juvia's Place Foundation Stick in Tokyo and tried to apply that all over my face, but it ended up looking very blotchy, possibly because of the primer. So I grabbed my Milk Flex Stick in Porcelain to add more coverage where I needed it. Then I set my entire face with the new Urban Decay The Fix Foundation in 10NN. I contoured my cheeks with the Nyx Sweet Cheeks blush in So Taupe. Then I used Folly Fire Sweet 16 as a highlighting blush. Finally, I finished my face with Aromaleigh Diana. Aromaleigh Diana is a gorgeous pale gold with a blue shift.
For my lips, I lined them with the Melt Nudist lip pencil, then filled in with the Milk Makeup Low Key lipstick. It's very much a MLBB type shade on me.
Fashion
Venus Emerald Lace Top
Ankh Earrings
Open the Cellar Door Medusa Choker
Eyes
TheBalm Eyeshadow Primer
Cozzette Essential Powder in C1
Black Moon Black Metals Palette (Immortal crease & outer lid, Abracadabra inner lid)
Rituel de Fille Corvus – lid
Rituel de Fille Cygnus – lower lid
Rituel de Fille Obsidian – outer v
Suva Beauty Turkish Bath – transition
Nabla Water Dream – highlight
Melt Cosmetics Inmortal – upper waterline
Urban Decay Walk of Shame pencil – lower waterline
Milk Makeup Kush Mascara
Face
Milk Makeup Blur Stick primer
Juvia's Place Foundation Stick in Tokyo
Milk Makeup Flex Stick in Porcelain – conceal
Urban Decay The Fix Powder in 10NN
Nyx Sweet Cheeks Shimmer in So Taupe – contour
Folly Fire Sweet 16 – blush
Aromaleigh Diana – highlight
Lips
Melt Nudist lip pencil
Milk Makeup Low Key lipstick
The Urban Decay The Fix Powder in 10NN is quite nice! I love the finish it gives me. It wore well all night, even through hot tubbing.
My Corvus eyeshadow, which creased immediately as you can see in the photos, wore surprisingly well for having creased. It did seem to migrate a bit, but Cygnus wore all night and in fact was the color last clinging to my eyes after I removed my makeup.
I really love my cheek combo with Aromaleigh's Diana. That pale gold with blue shift is so pretty! And Folly Fire's metallic pink bubblegum has a bit of a blue shift to me. Nyx's So Taupe has the perfect amount of shimmer in it for me to use it as a contour.
What do you think of my Rituel de Fille Corvus Look?