Purple Nude Futurist Look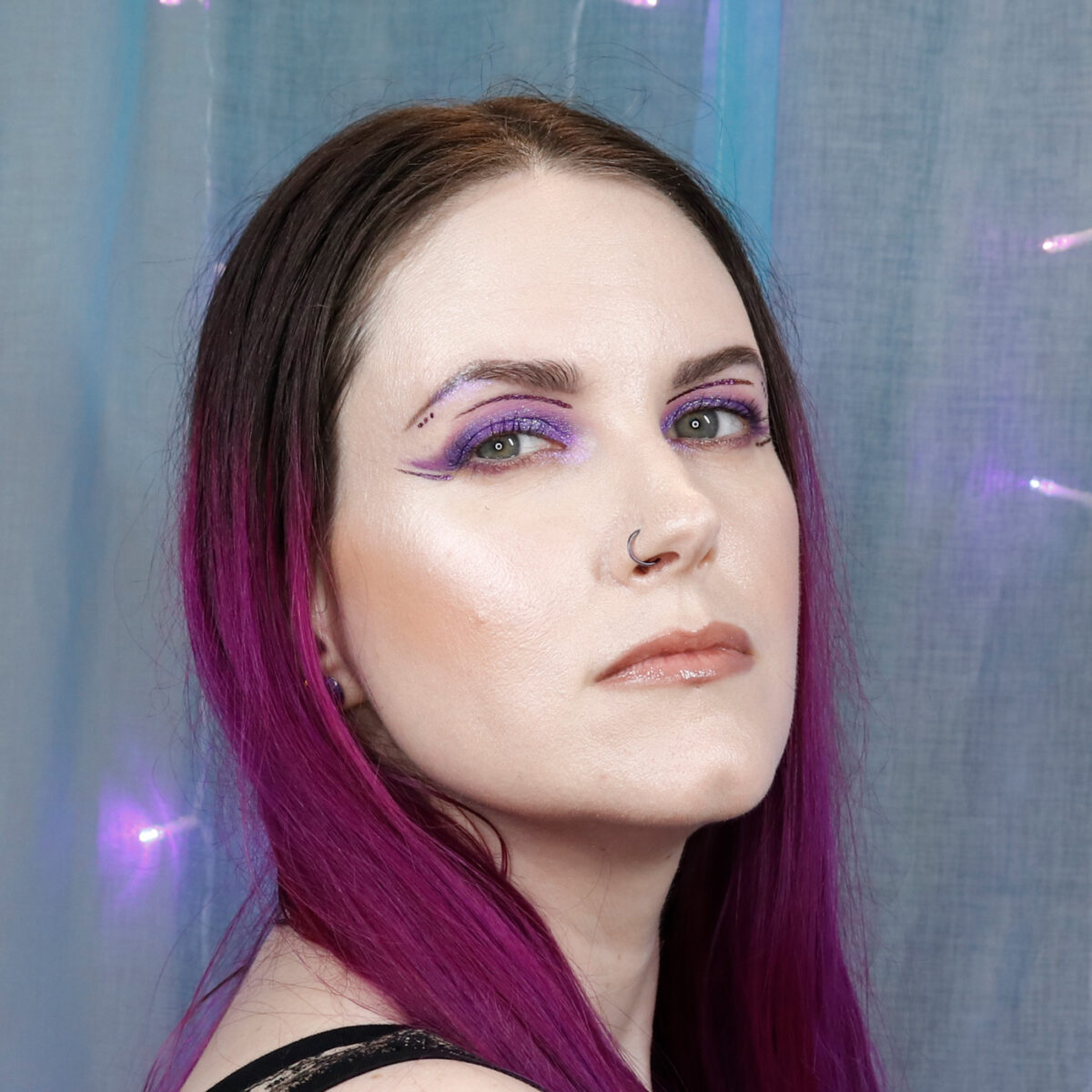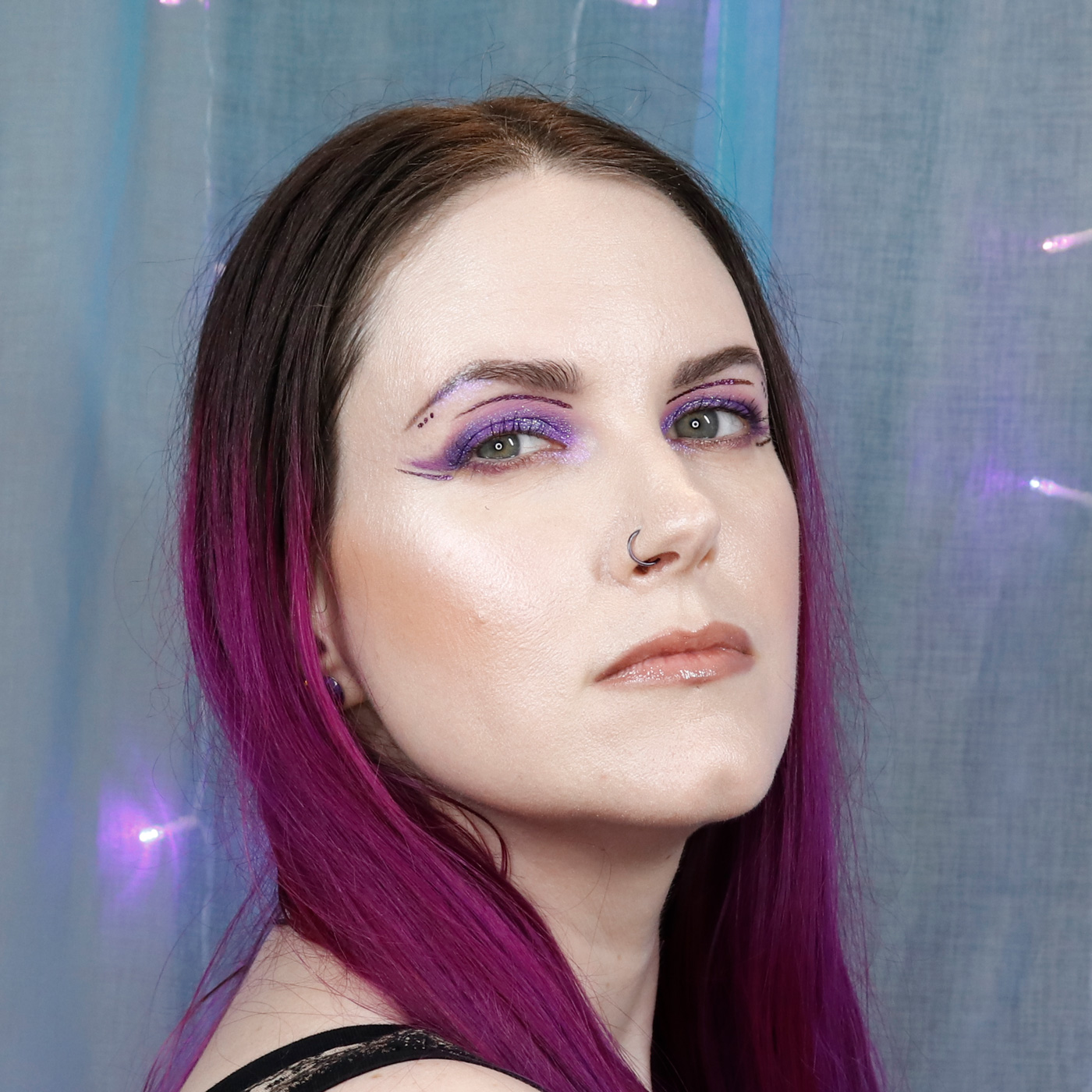 Hello, beautiful creatures! Today I'm sharing a look that I did in January that I've dubbed the Purple Nude Futurist Look. It's an indie multichrome graphic liner makeup look. Most of the makeup items used are vegan.
Purple Nude Futurist Eye Makeup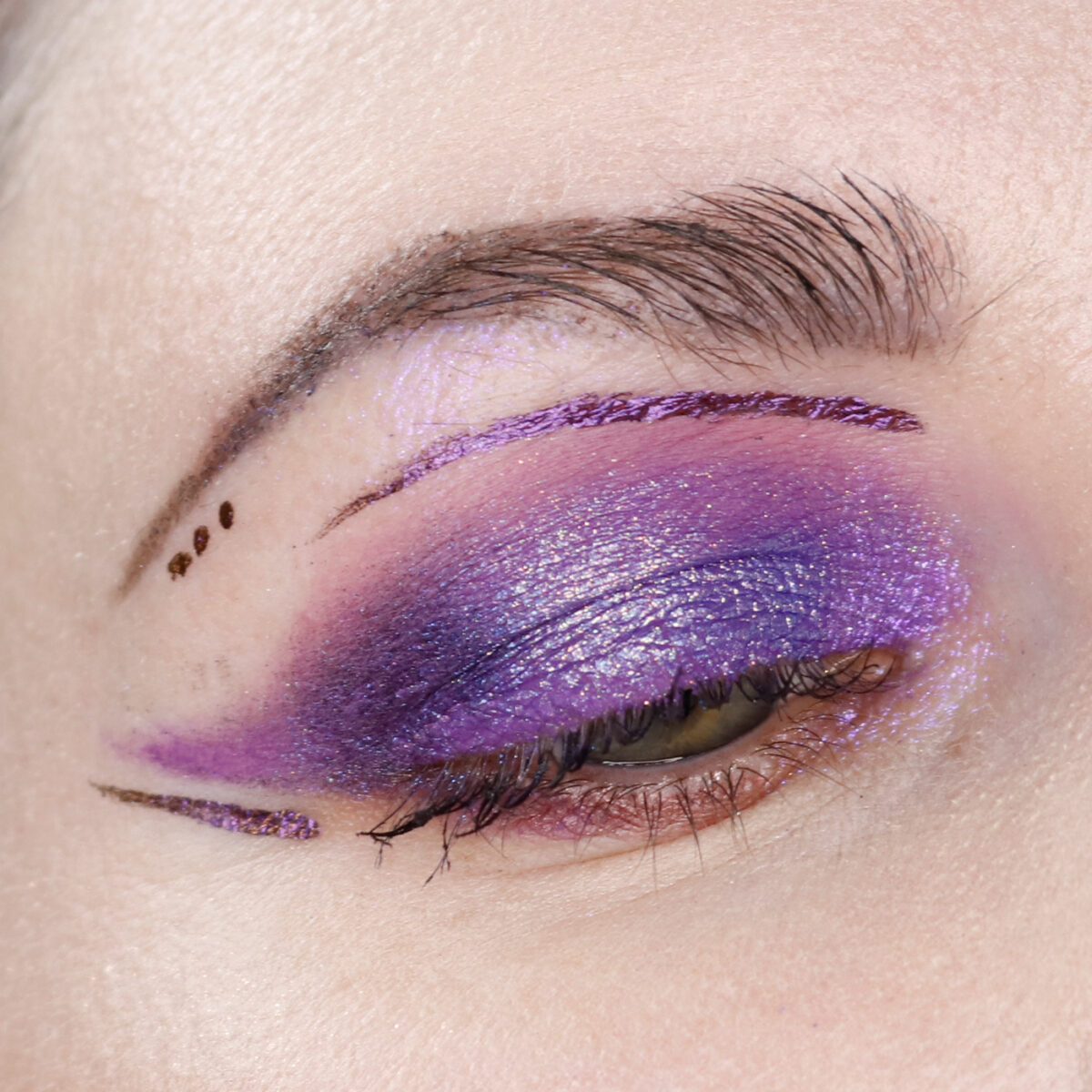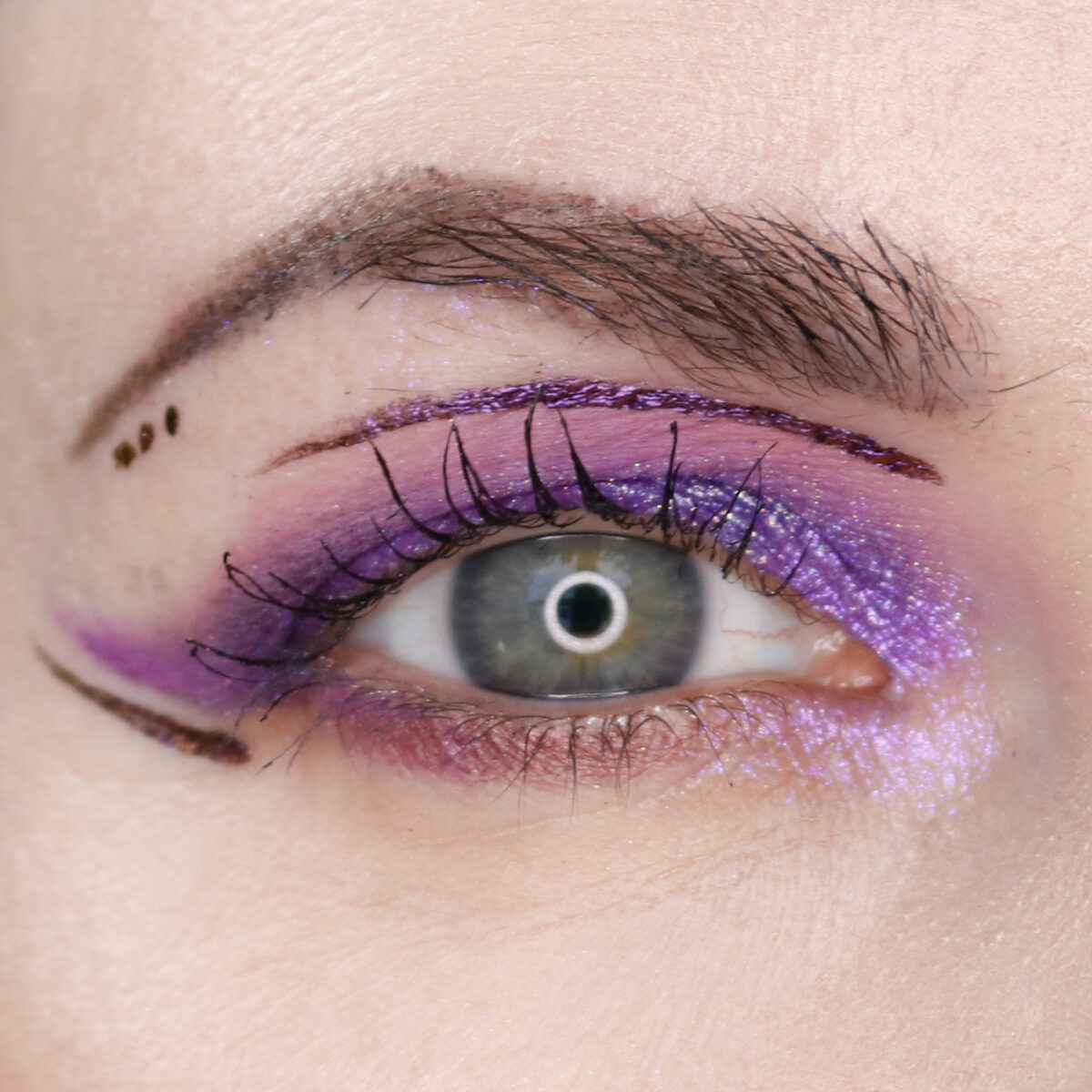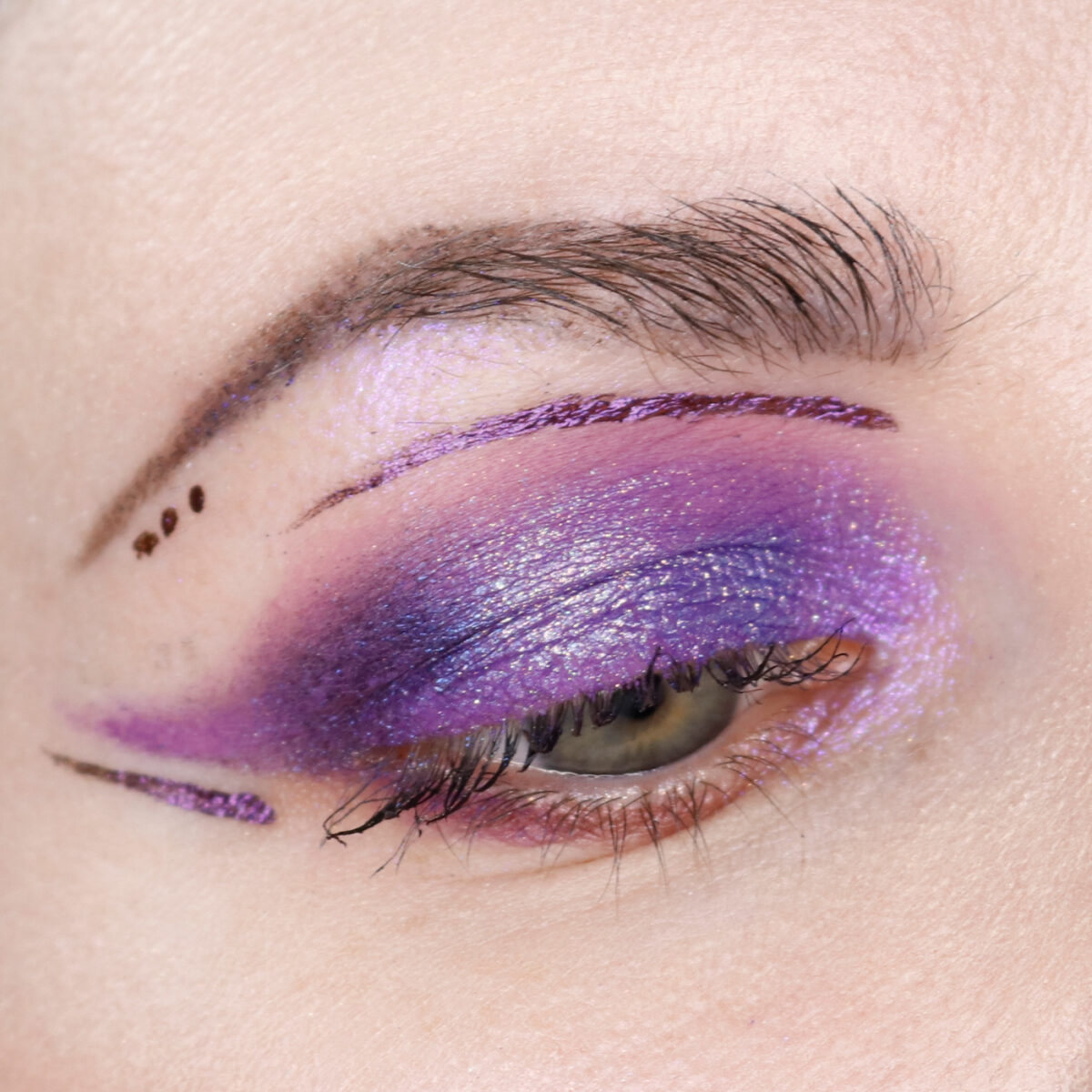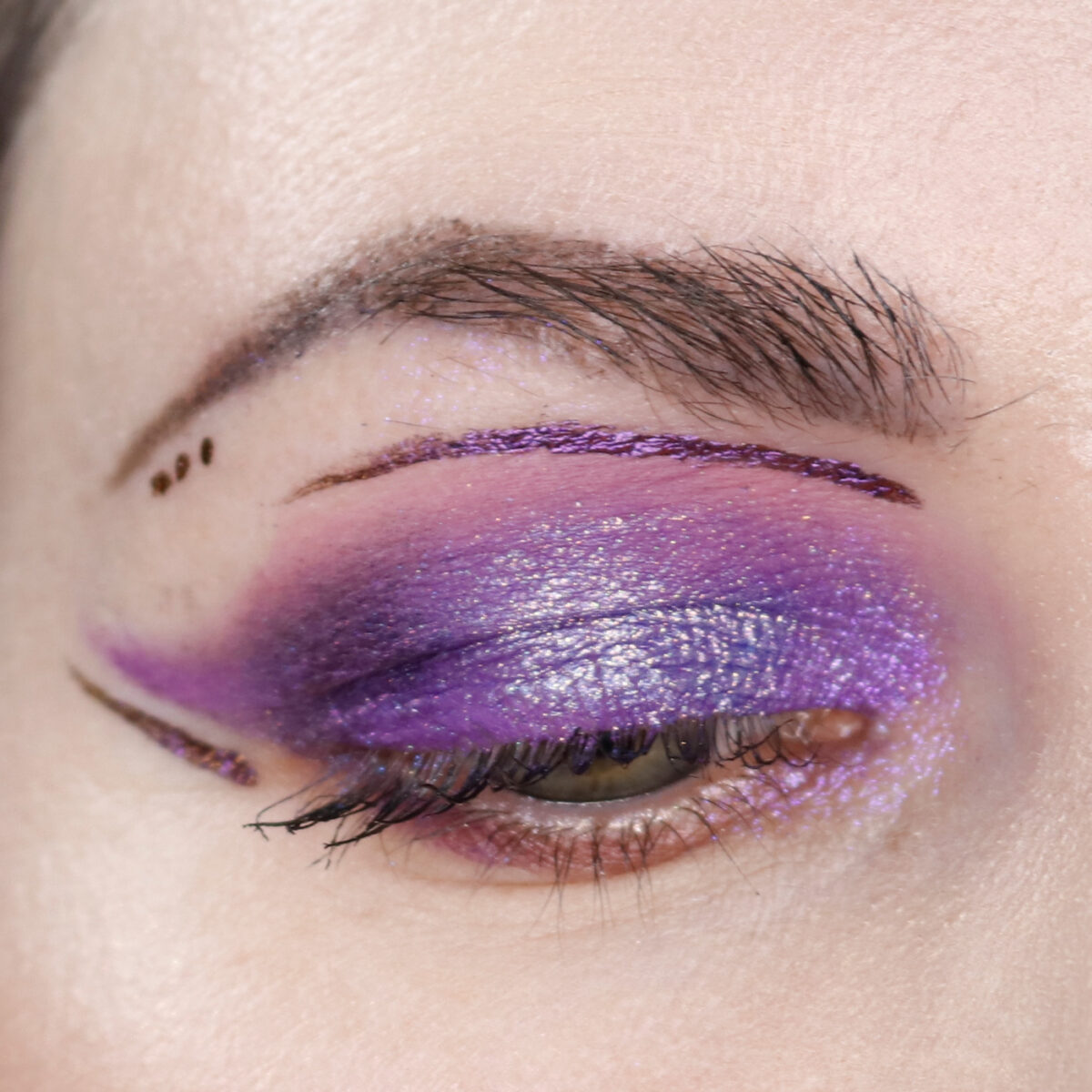 Brows
Nyx Thick It Brow Mascara in Black(vegan)
LA Girl Shady Slim Pencil in Black
Eyes
Smashbox Mongal Cream Eyeshadow (vegan)- lid, crease, lower lid and wing
Lime Crime Dreamy (Venus 3)(vegan) – transition
Lime Crime Beloved (Venus 3)(vegan) – lower lash line
Terra Moons Moon Tide(vegan) – lid
Terra Moons Zero Gravity(vegan) – inner corner and under brow
Baby Bat Beauty Amulet(vegan) – outer v
JD Glow Shooketh Multichrome Gel Liner(vegan) – graphic art liner
Nyx Rose Gold Pencil – lower waterline
No. 7 Stay Perfect Tubing Mascara
I was searching for a budget friendly tubing mascara when I tried the No. 7 Stay Perfect Tubing Mascara. It did not live up to the hype for me. The best tubing mascara I've found so far is the Thrive Causemetics Liquid Lash Extensions Tubing Mascara. My runner up is the Velour Pretty Big Deal Peptide & Tubing Mascara. I have yet to find a tubing mascara for under $24 that works for me.
Smashbox Mongal Cream Eyeshadow is an excellent purple cream eyeshadow base that does double duty as a tinted base/eyeshadow primer. It's very easy to diffuse or build up. These cream eyeshadows are on sale right now for $11 (normally $24 each) in several of the shades I own: Harley Quinn (black), Javelin (bright teal blue), and Mongal (purple).
Terra Moons Moon Tide is one of my all-time favorite multichromes. I recently wore it for my gothic wedding.
Glowy Complexion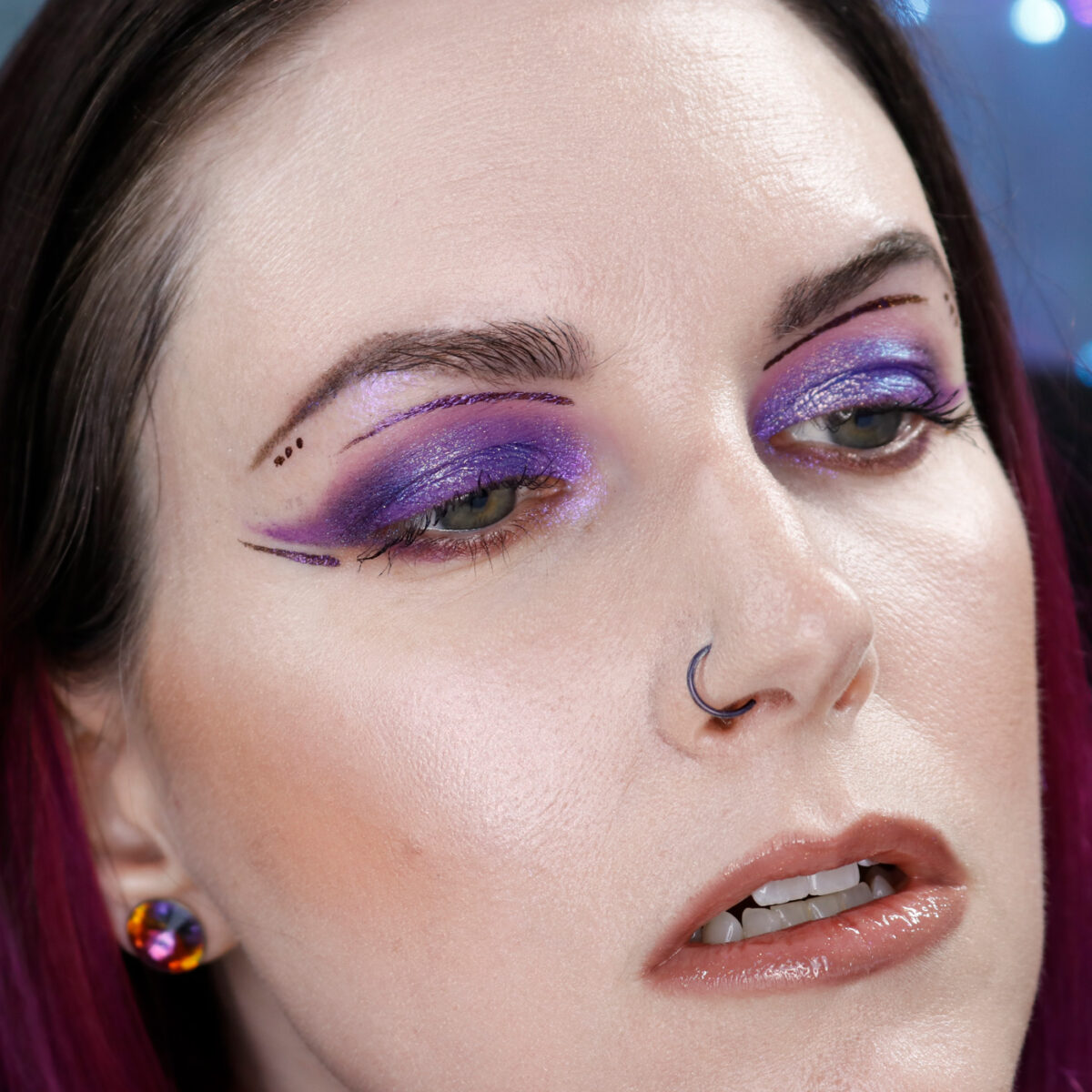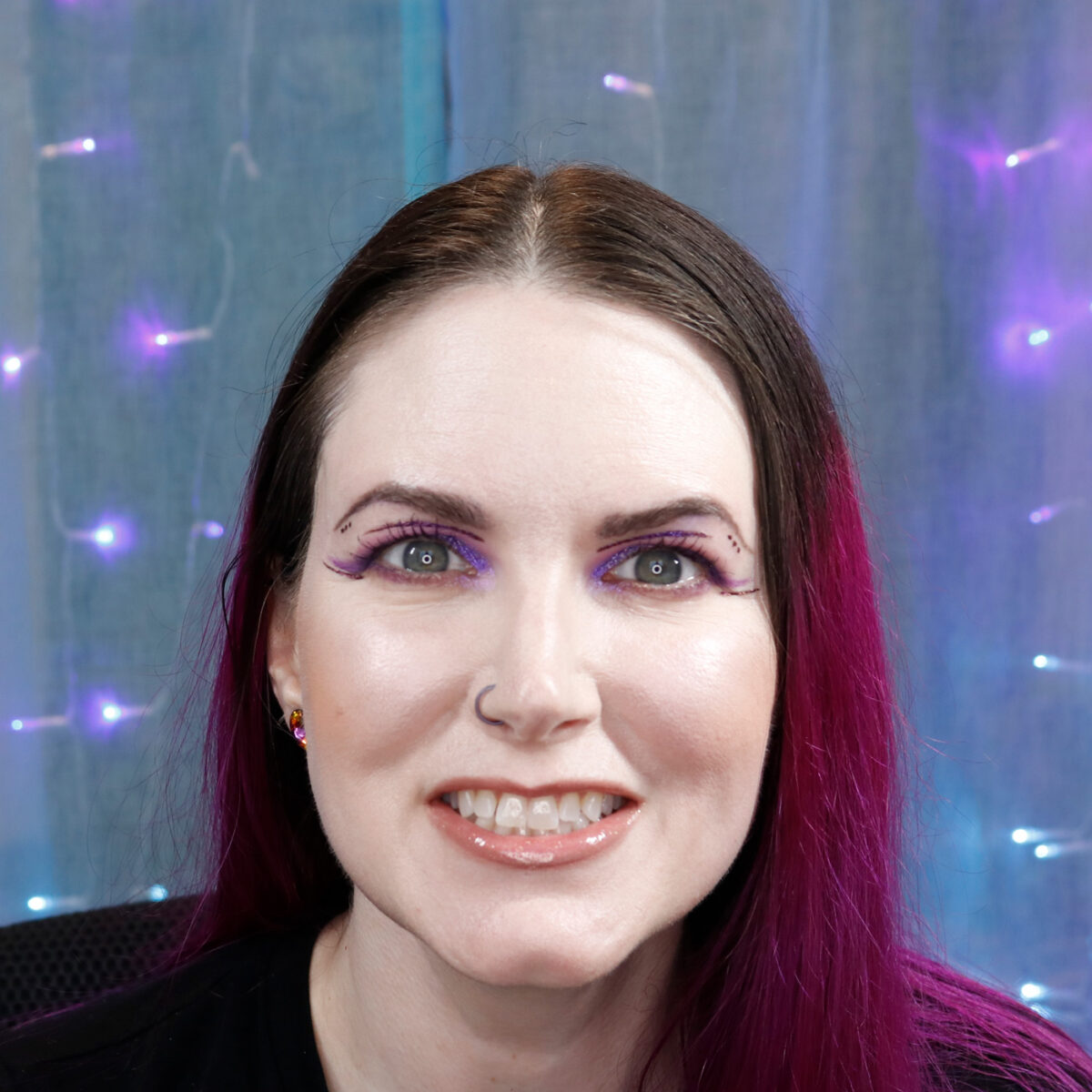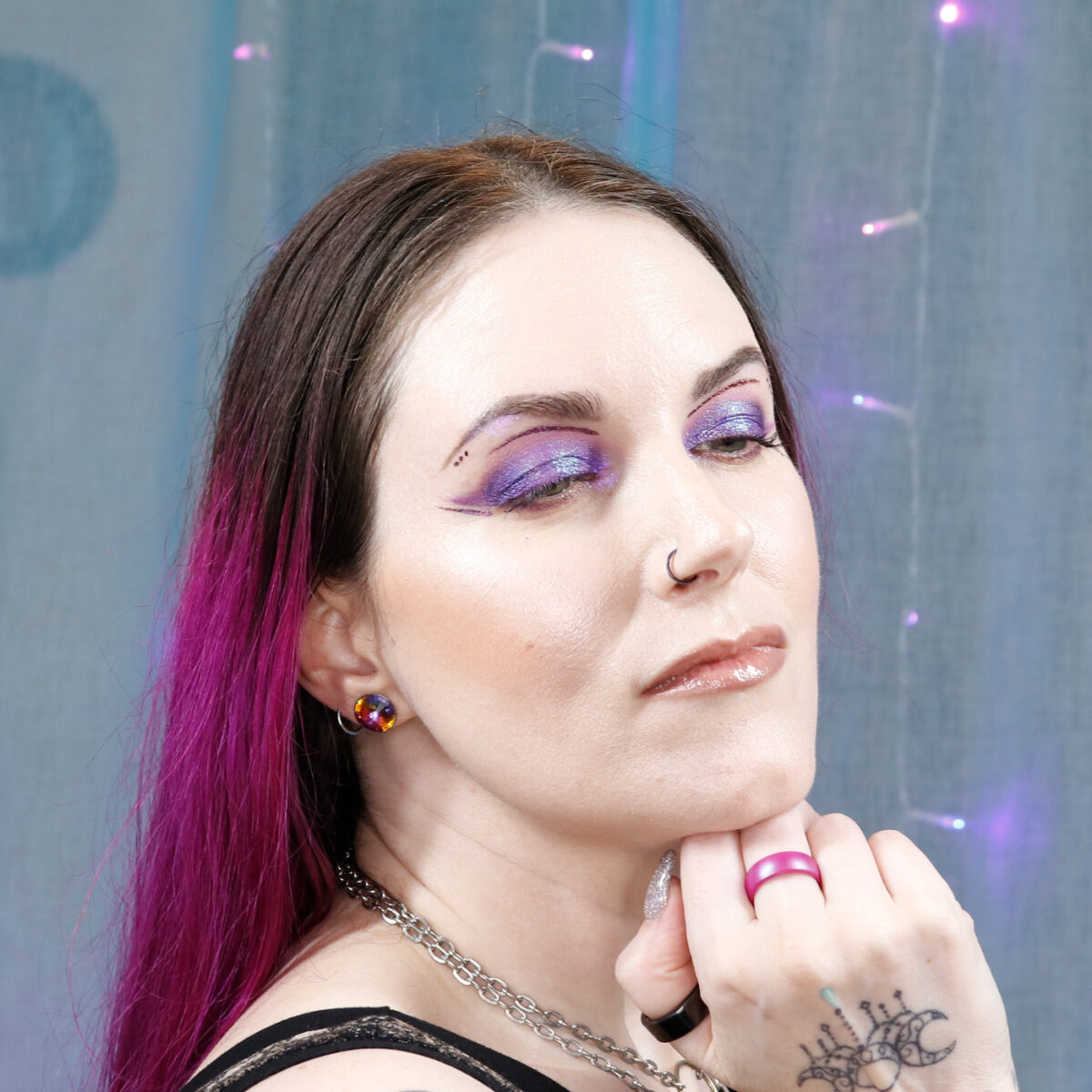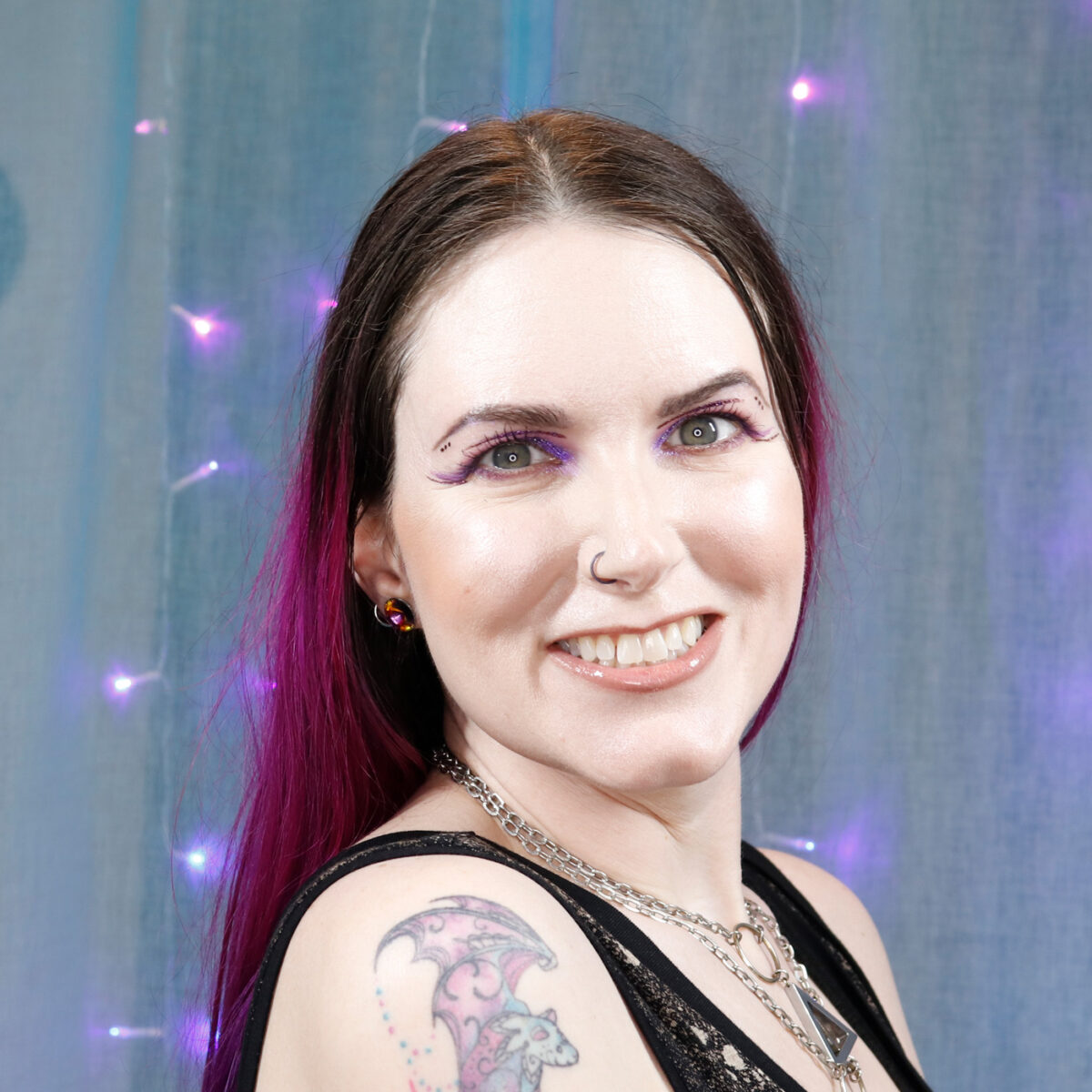 Face
Auric Glow Lust in Morganite 2.0(vegan)
By Terry Nude Expert Duo Stick in Fair Beige
Fenty Pro Filt'r Pressed Powder in 105
Essence Blooming blush
Natasha Denona Sheer Peachy Nude blush
Lime Crime Pearl (Mermaids Hi-Lite)(vegan)
Lips
Melt Nudist Lip pencil
LA Girl Fantasy Iridescent Gloss
I love foundation sticks, which is why I tried the By Terry Nude Expert Duo Stick in Fair Beige. It's the perfect sort of light coverage for my taste. The only downside, aside from the price tag, is the very strong floral smell. I don't know why makeup brands think you want to wear a strong smelling foundation.
I have so many fun crystals and pearls in my nail art collection that I plan to start incorporating some of those items into my makeup looks. I love how Mickey used a few crystals for my wedding look. Are you into using crystals or graphic liner in your makeup right now?