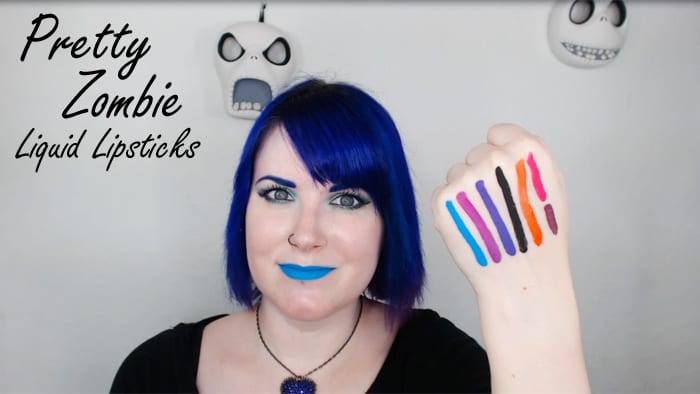 Happy Tuesday! Today I've got the Pretty Zombie Cosmetics Liquid Lipsticks to show you. I picked these up two by two,  so I figured it's time for a review. These are not smudge proof, budge proof, or kiss proof. They are, however, quite long wearing and pigmented.
Pretty Zombie Cosmetics is cruelty free and all liquid lipsticks are vegan.
Price
$12 each for 7 grams of product
Availability
Pretty Zombie
Ingredients
Isododecane, Dimethicone, Vegetable Glycerin, Castor Seed Oil, Magnesium Stearate, Carnauba Wax, Mica, Titanium Dioxide. (May Contain: FD&C Blue #1, Iron Oxides, Magnesium Myristate, D&C Red #7, D&C Red #27, FD&C Red #40, FD&C Yellow #5)
Shades Available
3 Witches – deep purple
Purple Poison – pinky purple
Potion #9 – pastel purple
Blue Moon – cotton candy blue
Black Cat – matte black
Pink Potion – bright pink
Spellbook – deep pink
ZomBettie – pinup red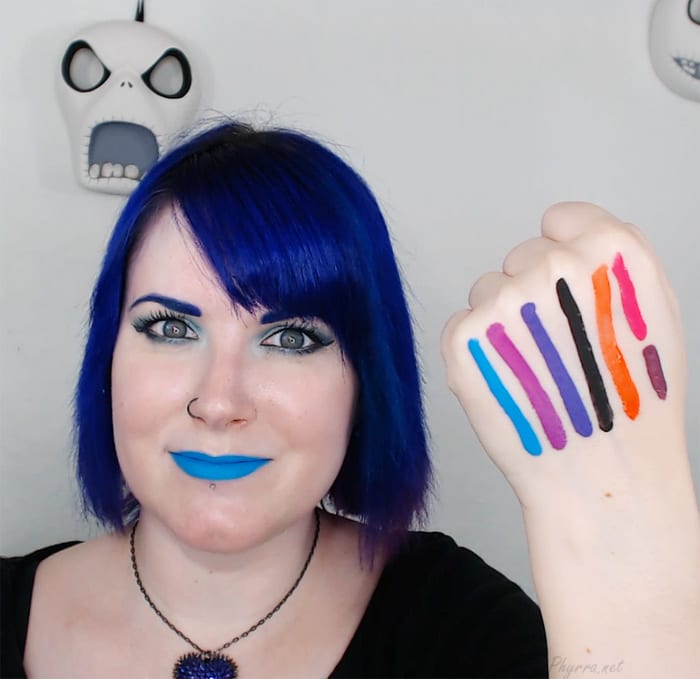 L to R – Blue Moon, Purple Poison, 3 Witches, Black Cat, Ofra Surfer's Paradise (orange), MUA Criminal (bright pink), MUA Kooky (red violet)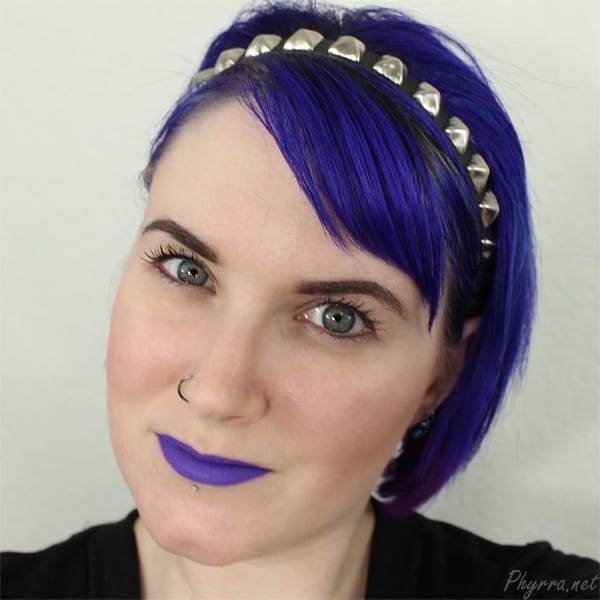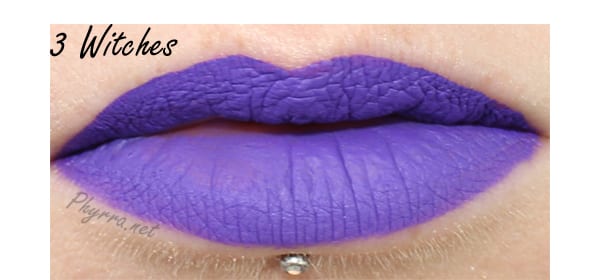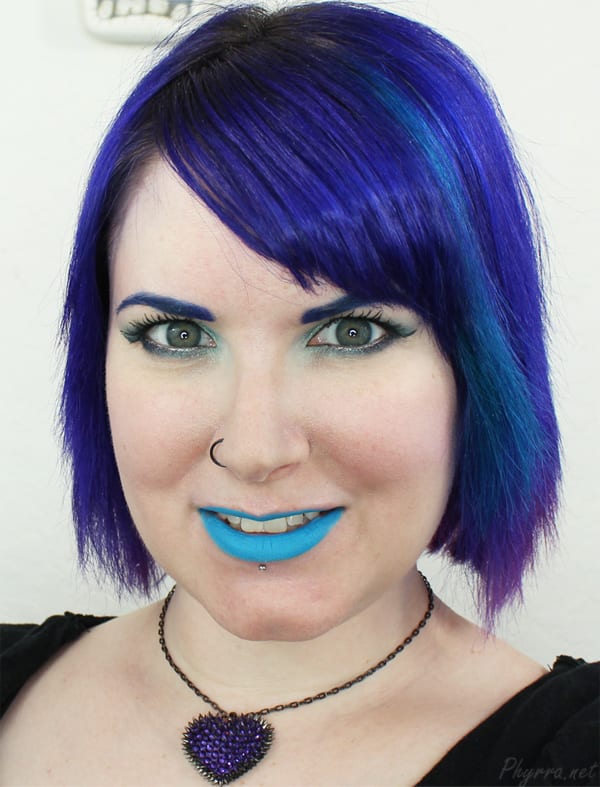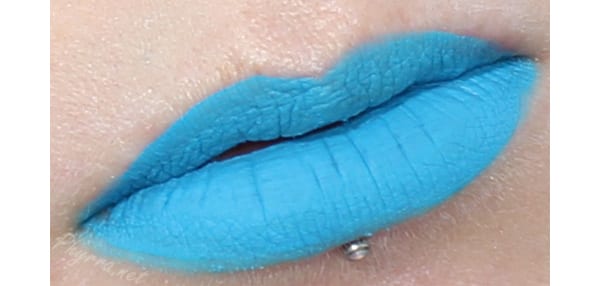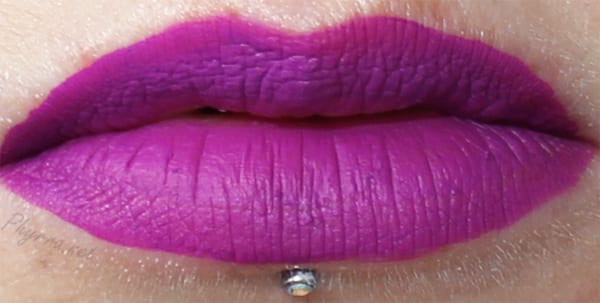 If you like this video please share and subscribe!
My Thoughts on the Colors
Purple Poison – magenta, reminds me of OCC Hoochie
3 Witches – deep blue-toned purple
Blue Moon – bright turquoise blue, kind of like Sugarpill Afterparty for your lips
Black Cat – black matte
Bonus Shades in Video
MUA Criminal (pink)
Mua Kooky (red violet)
Ofra Surfer's Paradise (orange)
I love the formula on these liquid lipsticks. It doesn't dry my lips out to where they're coming off in strips, which the old long wear lipsticks used to do to me.
I've worn these shades for over 8 hours without needing a touch up. On the 5th of July I wore Purple Poison to a party and was gone for over 8 hours. By the end of the night when I finally was back at my home my lips still looked great. I had to use makeup remover to get Purple Poison off of my lips. And I'd been eating and drinking at the party. The day I filmed this video I had Blue Moon on for over 8 hours, it barely showed any signs of wear. I'd worn it through dinner without issue. A tiny bit of residue did come off on my glass, as well as the back of my hand. This has not come off on my teeth, which is I'm always paranoid about.
My only complaint is that the company is frequently out of stock, so I feel like I'm constantly stalking the website waiting for items to come back in stock. I want to pick up Pink Potion (out of stock) and ZomBettie.
What do you think of Pretty Zombie Cosmetics? Do you like these liquid lipsticks?
Pros
Nice formula
Long wearing
Nice colors – both unusual and 'normal' colors offered
Reasonably priced
Cons
Last Updated on