I've got a ton of pictures to share with you from my trip! This is part 1 of my IMATS posts.
I started my trip by flying from Tampa to Denver. In Denver I met up with Crystal and the BFTE Cosmetics Family. From Denver, we drove to Syracuse, Kansas.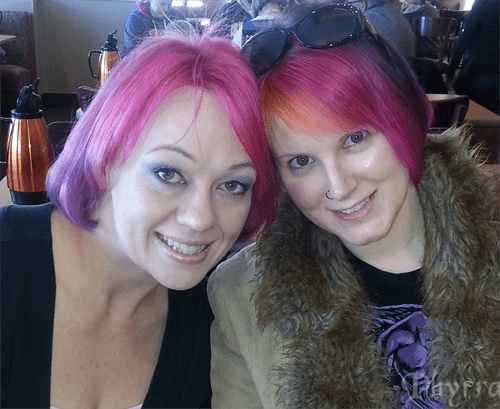 We stopped on the way to Kansas to have lunch. You can see that I wore my World of Warcraft Warlock shirt, as it's perfect for travel.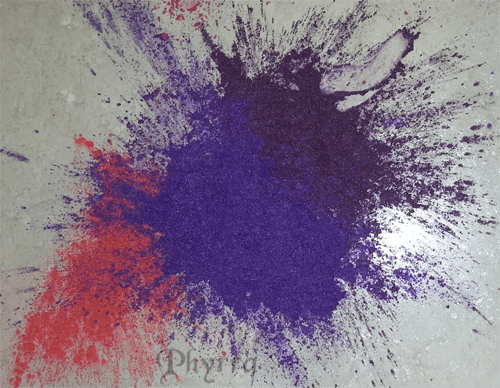 Once we got to Kansas and got settled in, we went to the BFTE Cosmetics office. I got a tour of the facilities and we got to play with color.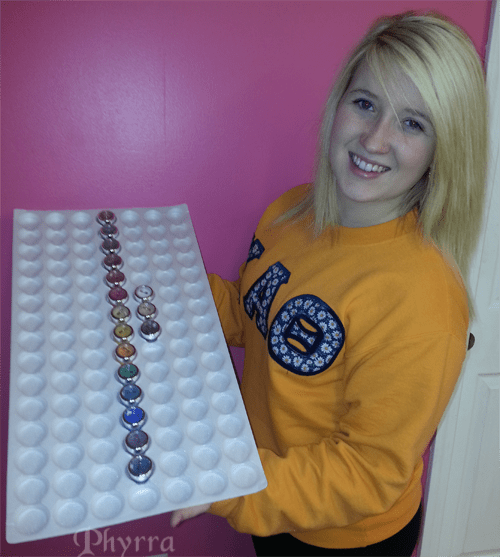 Kristy and a rainbow of BFTE colors.
BFTE Cosmetics is known for their bright colors. They have seriously bright eyeshadows in a variety of formulaes from matte to shimmer and 'glitter' (made with synthetic micas). They have over 400 different colors! Their line of Pro colors has some dyes and waxes in it to allow for brighter shades.

While I was there, I got to help create two colors! The first color is Poodle Pandemonium. I describe it as a magenta with copper-gold iridescence.
The second color I got to help create is Emerald Bliss. It's a green and it's for Pantone's color of the year, Emerald.
I also got to name a pretty coral-pink with gold iridescence Lotus.

I did Kristy's eyeshadow with BFTE colors. I used the colors Electric, Atomic Teal, Lace and Crystal.
After spending the day in Syracuse, we loaded up the van and took off for Las Vegas. It was Crystal, her husband Matthew, Kristy, and me.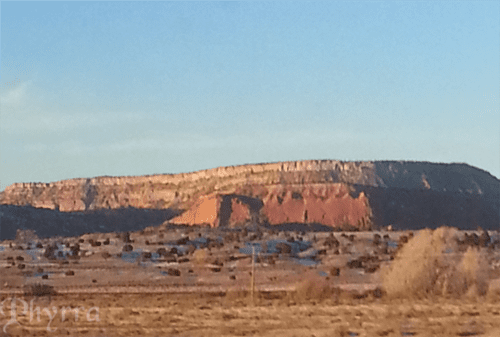 We drove through some gorgeous desert.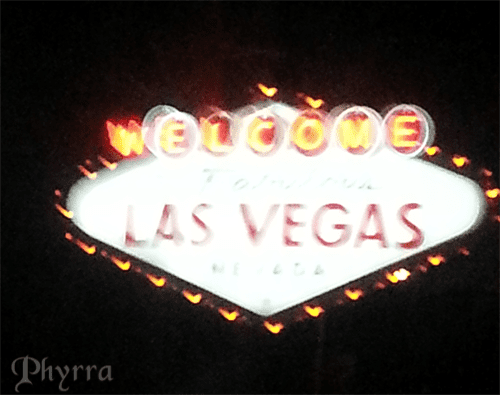 We arrived in Las Vegas late at night.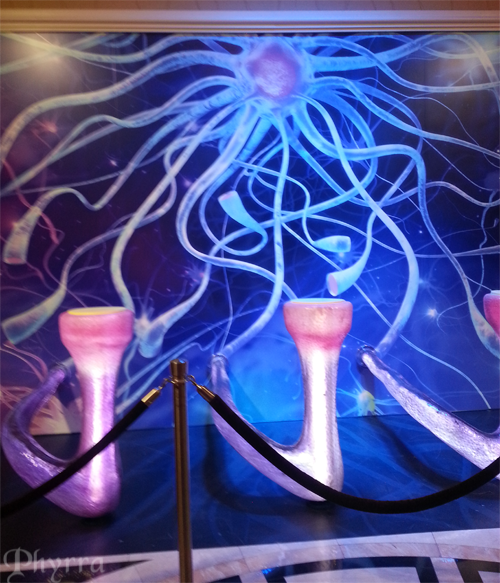 We stayed at the Monte Carlo, which was lovely. The above is a picture of the Blue Man Group display in the hotel lobby. When I was trying to snap this picture a crazy random stranger guy came up and tried to put his arm around me and when I realized what he was going to do, I calmly told him 'Don't touch me.' He laughed like he thought I was joking, so I said it again and he backed off. Crystal and Kristy laughed so hard at my 'FOAD voice.'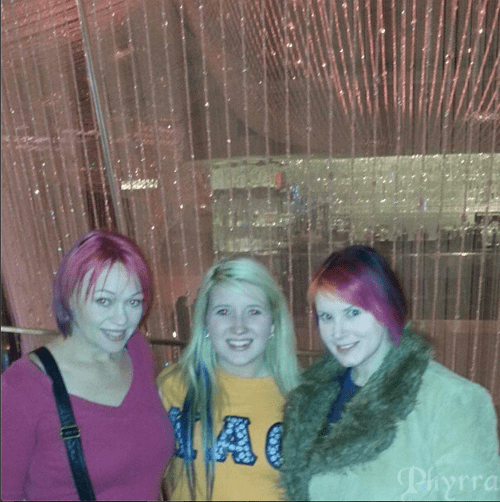 We weren't tired after riding and sleeping in the car all day, so we decided to run around and see the sights in Las Vegas at night. We went to the Cosmopolitan.

I took a lovely shot of the Paris hotel at night.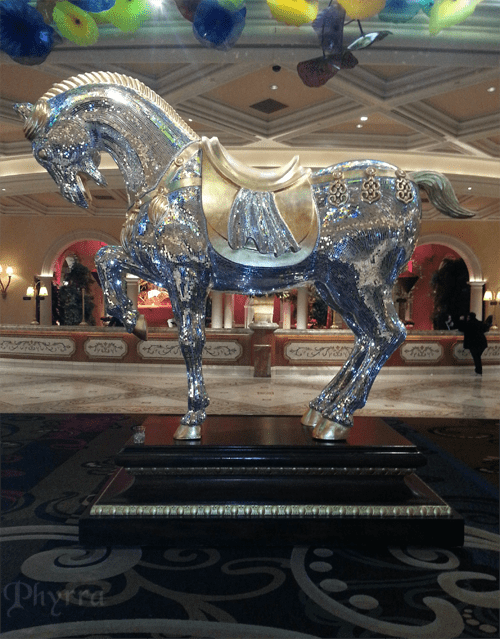 This is the ultimate Sparkle Pony! I think I took this at the Bellagio.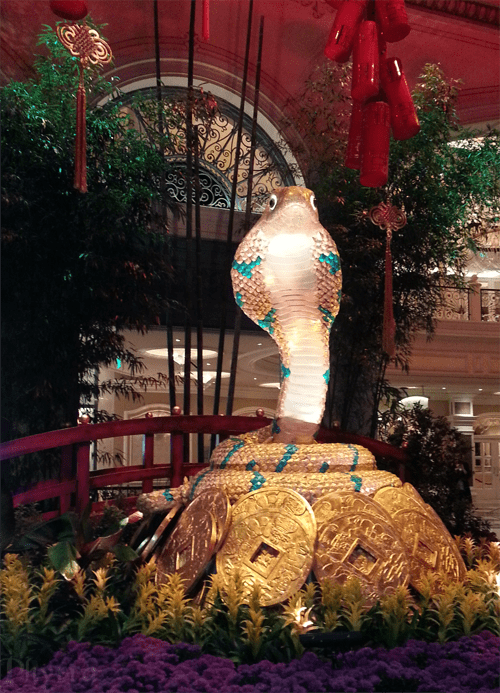 This was part of a beautiful Year of the Snake display.
We spent one full day in Vegas.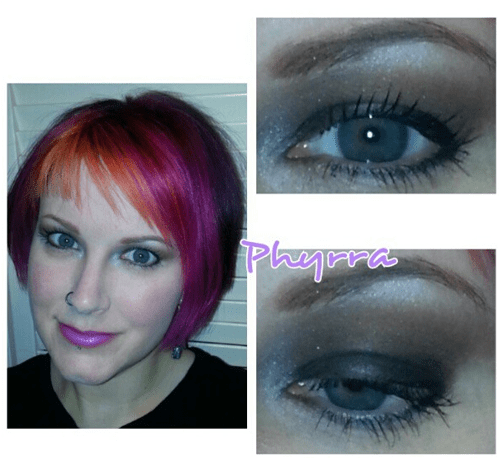 Since we'd hadn't unpacked our BFTE colors from the car, I put together a super quick look with my UD Naked Basics palette. This is what I wore running around Vegas.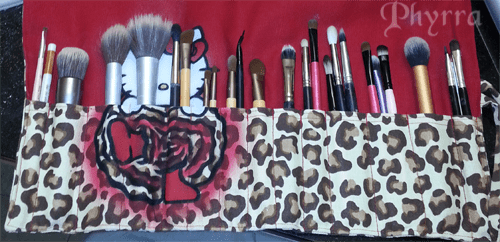 I really love my Enkore Makeup Brush roll! It helped me keep organized with what brushes I needed to pack for my trip and made it so I didn't lose anything. It is so perfect for travel.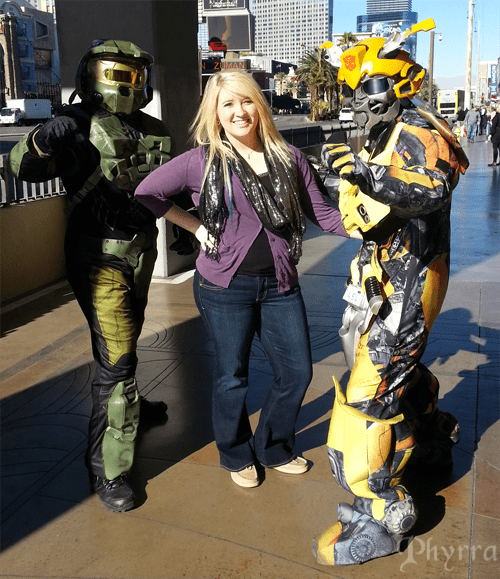 One of the things about running around Vegas is that you see a lot of street performers. They were much nicer than the ones I ran into in New York. Here's Kristy with a Bumble Bee.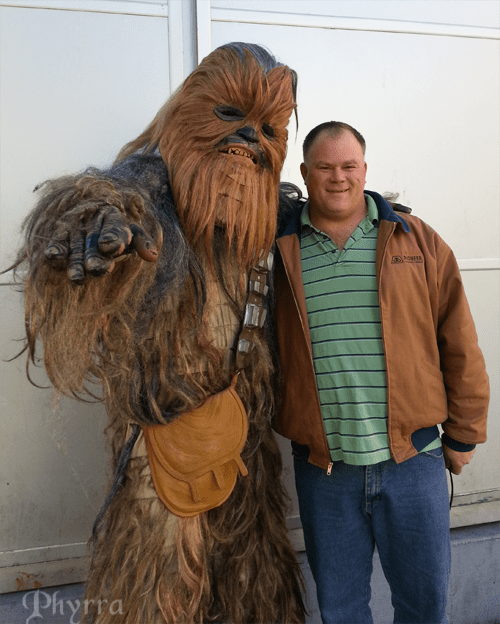 Here's Matthew with a wookie. Since Crystal and Matthew's children love Star Wars, this was a must have!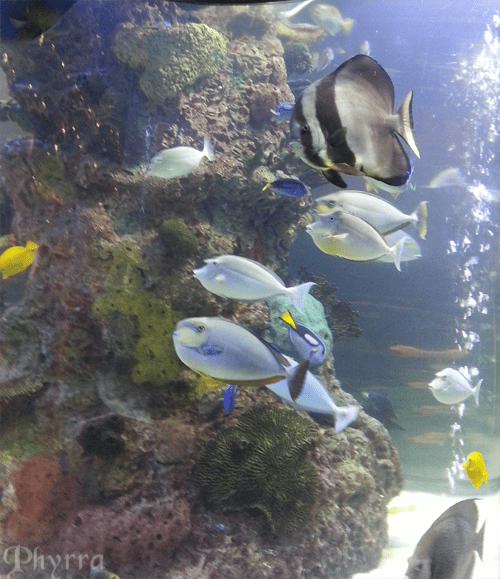 I saw some pretty fish and had to snap a shot.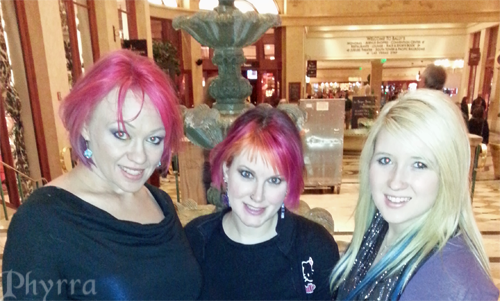 Crystal, Kristy and me.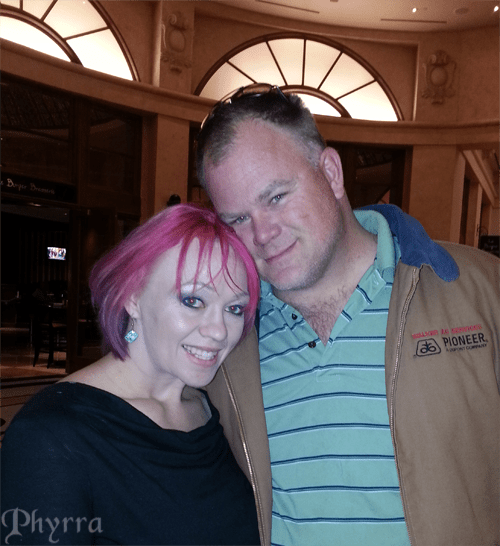 Crystal and Matthew.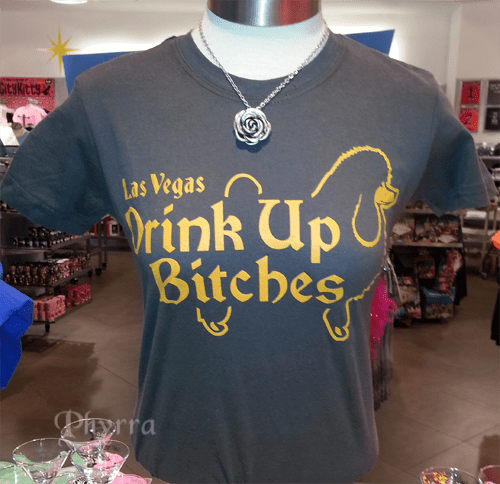 This was my souvenier from Vegas. I found a cute poodle shirt. I love this particular poodle design, so I had to have the shirt, even though I'm not fond of yellow. I'm also not likely to say 'Drink up, bitches!' but it does help me channel my inner Drag Queen.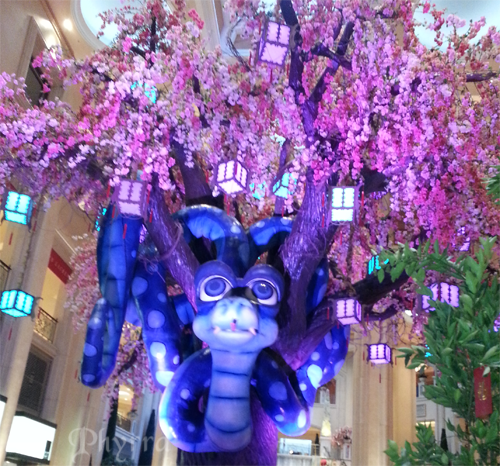 Here's a giant Year of the Snake that moved! This one was cool.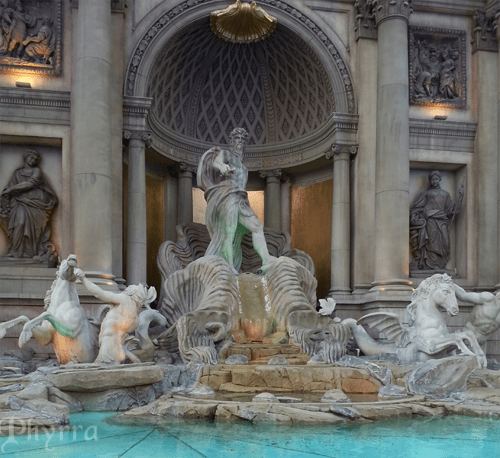 This was a fountain that really captured my attention. I love the design.
We stayed one more night in Vegas and then it was off to Pasadena, California!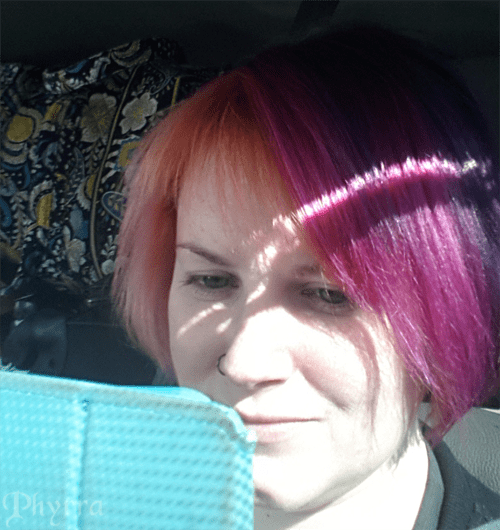 I read my Kindle Fire on the trip. Books I read were: Welcome to Adelheid (3 book trio) by Mia Darien, Dark Horizons by Krystle Jones and the Valerie Dearborn trio by Caroline Hanson.

Once we settled into our hotel in Pasadena, we donned our BFTE shirts and went to work putting together the BFTE Cosmetics booth!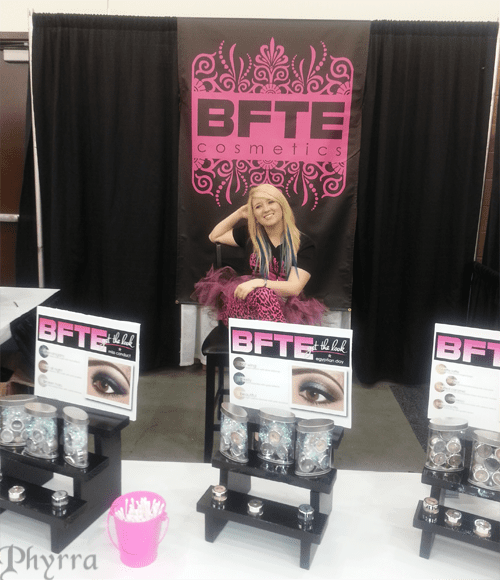 The booth looks great 🙂 So does Kristy!
After we got everything put together, we relaxed for a bit. Then we went to meet Jen from My Beauty Bunny (my friend and mentor) for dinner. I was super excited because this was the first time that Jen and I have been able to meet face to face!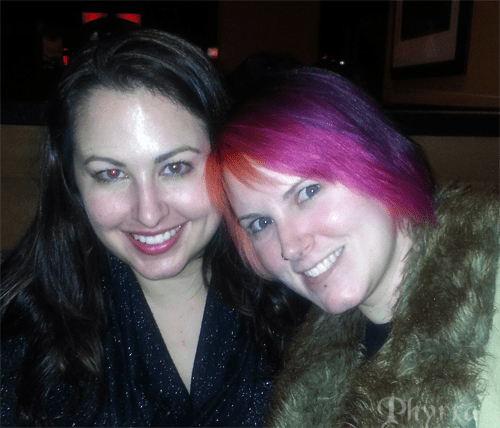 Me and Jen! <3
My IMATS post will have Friday and Saturday in it. Stay tuned for the next part!