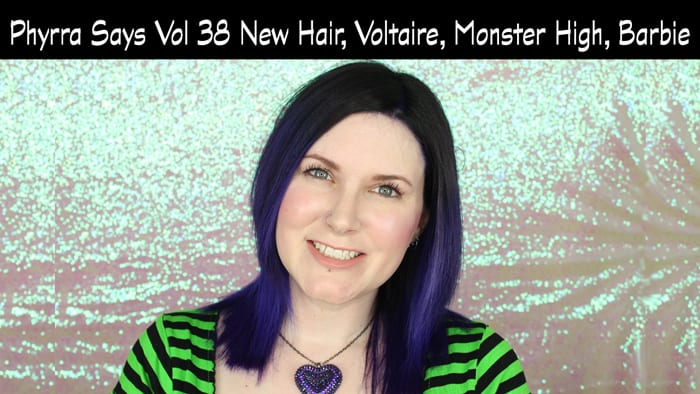 Happy Friday! Today I've got a Phyrra Says Vol 38 New Hair, Voltaire, Zia Barbie and more to share with you.
Phyrra Says Vol 38 New Hair, Voltaire, Monster High, Barbie

If you like this video please give it a thumbs up, share and subscribe!
Things mentioned in the video
My New Hair – with Pravana Vivids by Christian
My California Trip
Snapchat – phyrranyx
Rockin' Royals Barbie – Zia Doll (gift from a friend)
My New Lash Extensions – from Totally Polished
Gothic Homemaking with Aurelio Voltaire webseries
Introverted & Awkward
Monster High Vinyl Dolls
New Makeup Releases – UD Vice LTD Reloaded, Sugarpill, Kat Von D Shade+Light Blush Duos, tarte Lip Paints, Melt Cosmetics
What are your weekend plans?