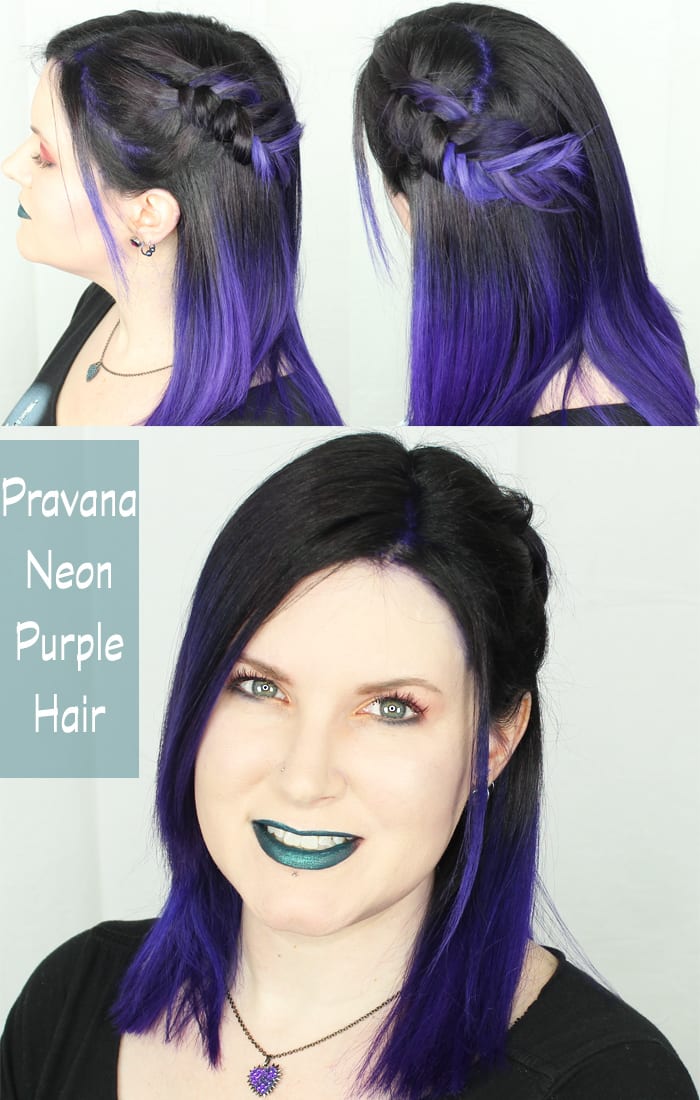 Happy Teal Thursday! Today I'm wearing Fyrinnae Sinister Liquid Matte Lipstick. I wanted to create a dark teal blue lipstick that was long wearing, so I started with a base of Obsessive Compulsive Cosmetics Colour Pencil in Tarred (black). Then I applied Fyrinnae's Sinister (the teal) to my lips. To add a bit of sparkle I layered a tiny bit of Sugarpill Lumi at the center.
Fyrinnae Sinister Liquid Matte Lipstick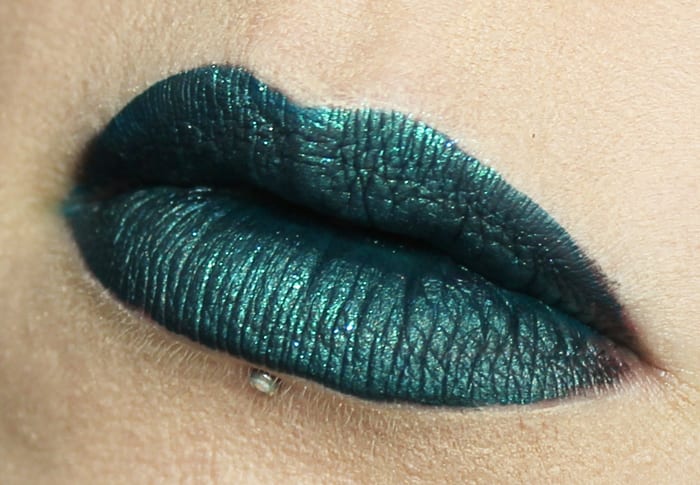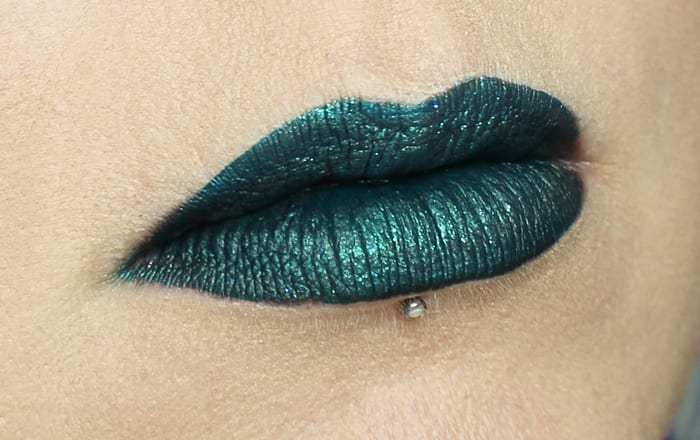 Sinister – Metallic-matte, a green highlight over blue, giving a turquoise cast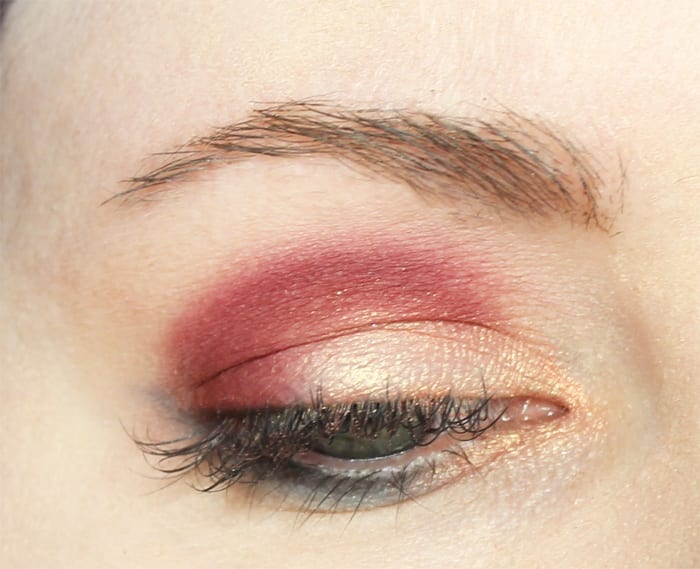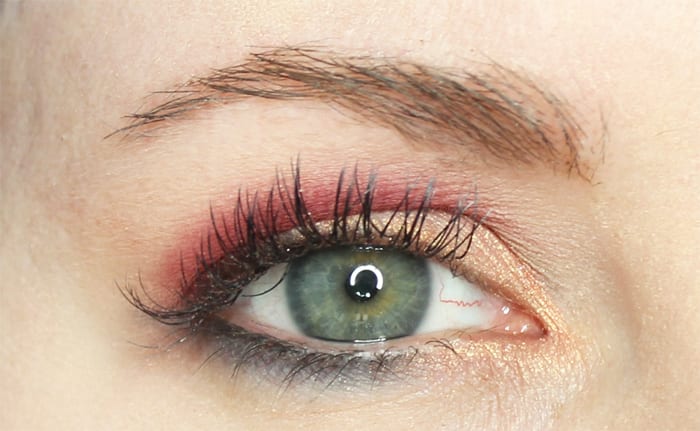 See my review of the Melt Cosmetics Love Sick and Dark Matter eyeshadow stacks.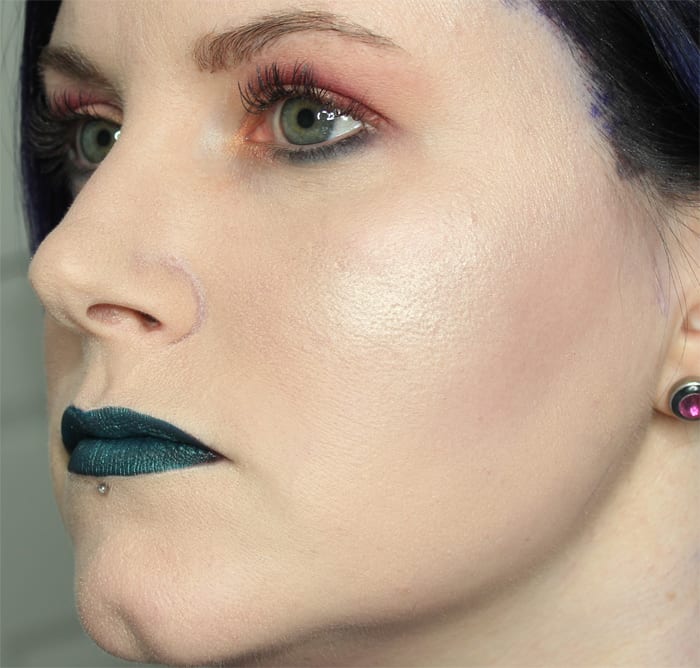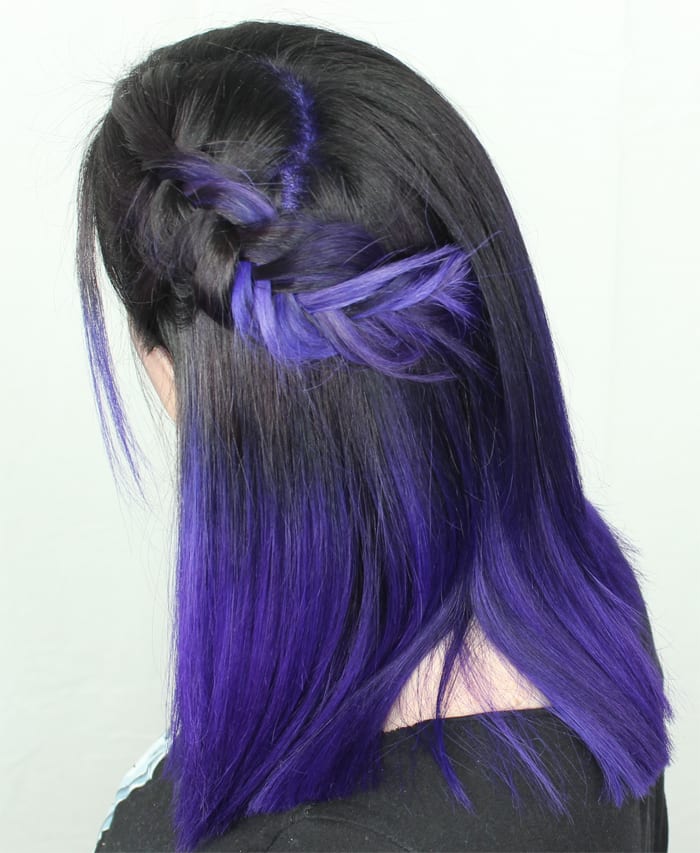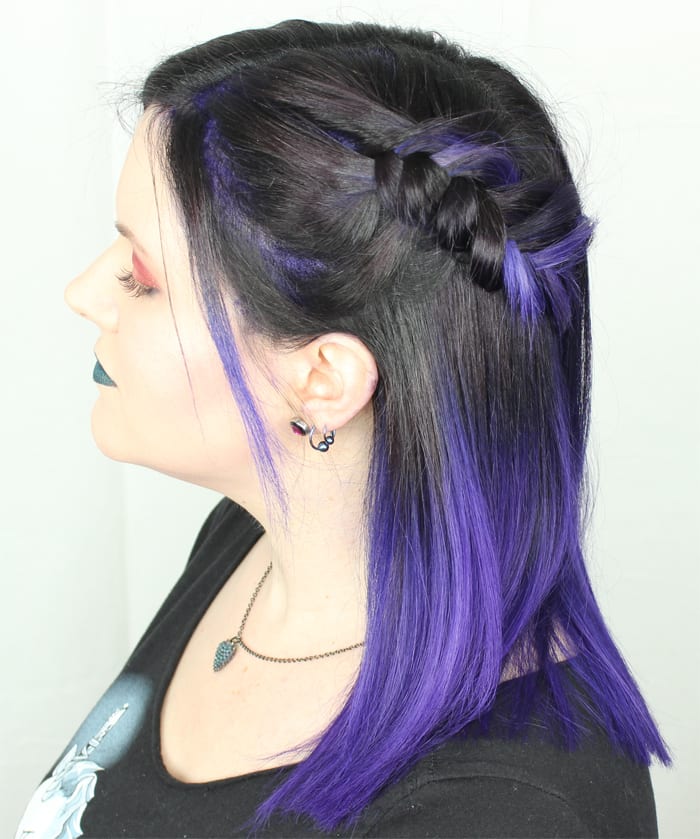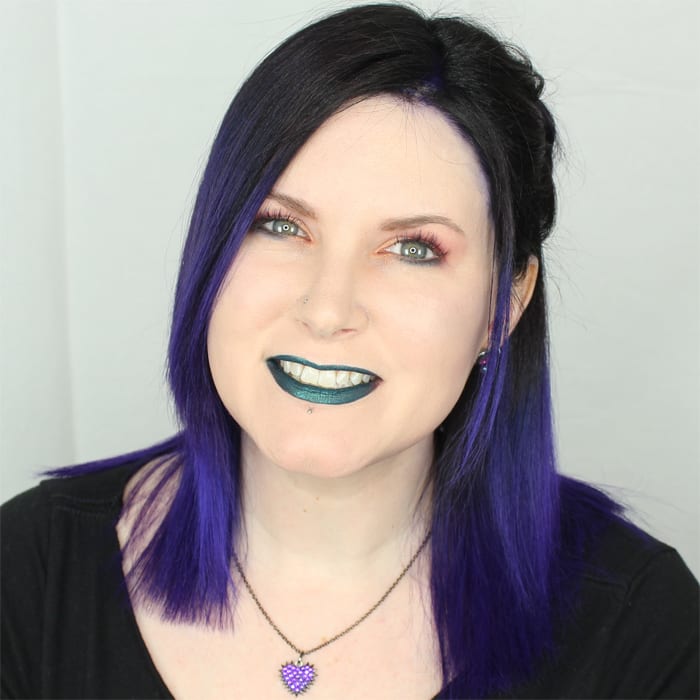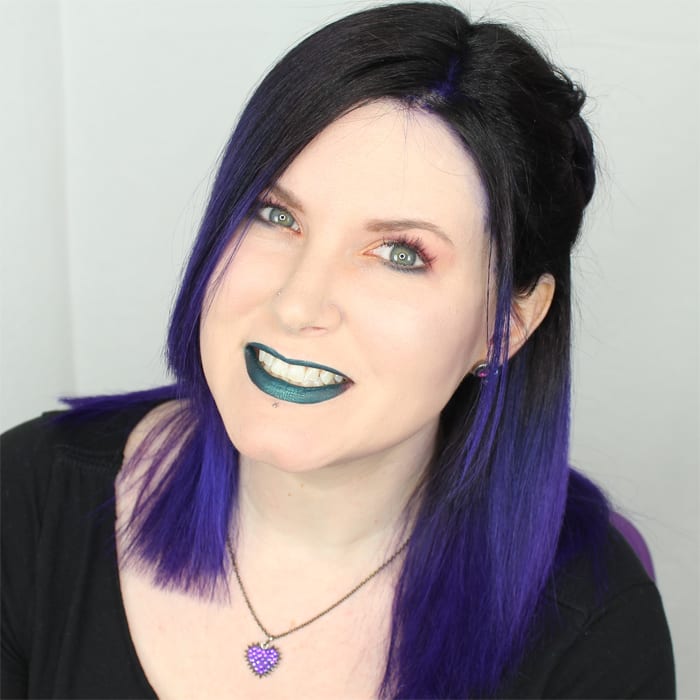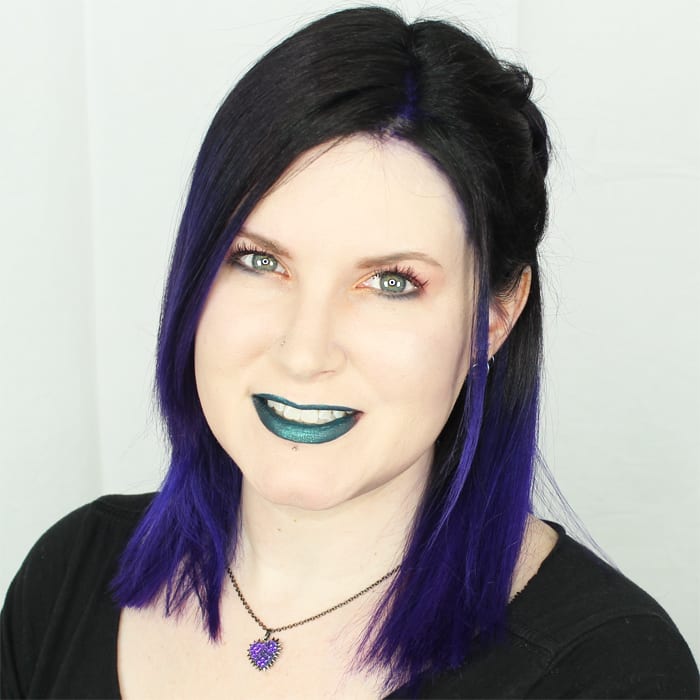 Necklace
Bunny Paige Micro Mini Spiked Heliotrope Heart
Face
Hourglass Veil Mineral Primer
NARS Velvet Matte Skin Tint in Terre Neuve (this is too dark and too pink on me)
Aromaleigh Amphisbaena – contour
Anastasia Beverly Hills Glow Kit Gleam – Crushed Pearl – highlight
Lips
OCC Colour Pencil in Tarred
Fyrinnae liquid matte lipstick in Sinister
Sugarpill Lumi – center of lips
Eyes
Hard Candy primer
UD WOS – base all over
Melt Blurr (Dark Matter) – lid, hood
Melt Love Sick (Love Sick) – hood, outer lid
Melt Amelie (Love Sick) – lid, inner v
Melt Fixated (Love Sick) – lower lid
Melt Dark Matter (Dark Matter) – lower lash line, outer upper lash line
Glossier Boy Brow in Brown
Also, I got my hair cut and colored yesterday. I ended up being at the salon for 6 hours. My hair is now a SUPER vivid purple (with blackened purple roots) and I love it. Christian did an amazing job, as usual. My scalp is still purple though. He initially dyed my roots black but the black didn't hold, so he went back over it with Pravana Vivids Violet + Vivids Black. Problem solved. Now to just wait 3 days so that I can wash it and no longer have purple scalp.
I got to try out the NARS Velvet Matte Skin Tint in Terre Neuve and it's unfortunately too dark and too pink for my skintone. Aside from it being the wrong color, the finish is great. It offers good coverage and does dry down to a velvety matte finish. In the cheek shot to show off the Crushed Pearl highlighter, you can see how the skin by my hairline is much lighter than the foundation, same with my neck. The coloring just looks off to me in all the face shots.
There are a lot of new makeup releases  happening that I'm excited about – 1. Sugarpill Lipsticks 2. Sugarpill LE loose eyeshadows in Feral and Droplet 3. new Melt Cosmetics eyeshadows 4. Kat Von D Duo Blushes (I bought Morticia & Gomez, waiting for it to get here)  5. UD Vice LTD Reloaded (waiting for it to arrive) 6. Glossier Milky Jelly Cleanser (this just sounds like fun).
Are you wearing anything teal for Teal Thursday? Any makeup releases you're excited about?
Last Updated on