Hello beautiful creatures! Today I'm sharing my pastel goth summer dress with you. This is a dress by the brand Widow and I believe it was part of the Widow Garden of Evil collection. I wore this dress to one of my friend's surprise birthday parties. I don't own very many pieces of clothing that have pink in them, so this was the closest I could get.
I love Widow's designs. Unfortunately, they're usually only carried at Dolls Kill, which I no longer shop at because they're an awful company. I now look for Widow pieces on eBay, Poshmark, Depop, Amazon or locally. I wish that Widow would just sell directly on Amazon and give up Dolls Kill entirely.
Why Dolls Kill Sucks
In case you don't know, Dolls Kill and their owner have been very problematic. They made a lot of nasty comments over Black Lives Matter protests, they sold shitty shirts that said 'Goth is White' and 'Dead girls can't say no', and they sold Native American headdresses as costumes, which is 100% cultural appropriation. Read more about Dolls Kill at Alt Press.
Watch my Top 5 Goth Myths Busted video!
Bold Pink Lips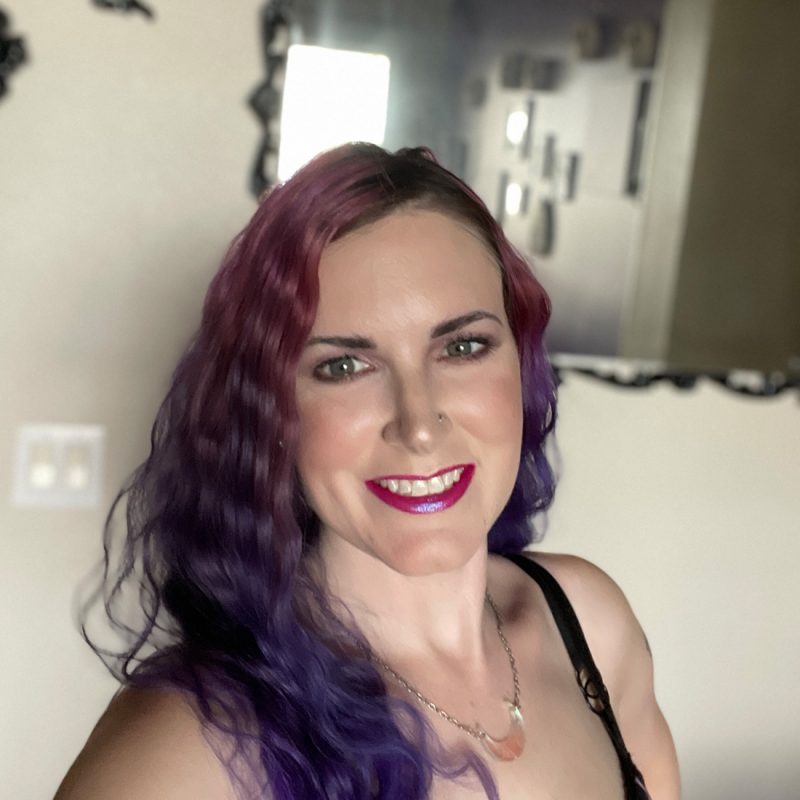 I used Lime Crime Venus Immortalis on my eyes. I used Melt Jinx pencil on my lips and topped it with Black Moon Jellyfish highlighter. See the full detail on how I put this look together in my Lime Crime Venus Immortalis Look.
With Mickey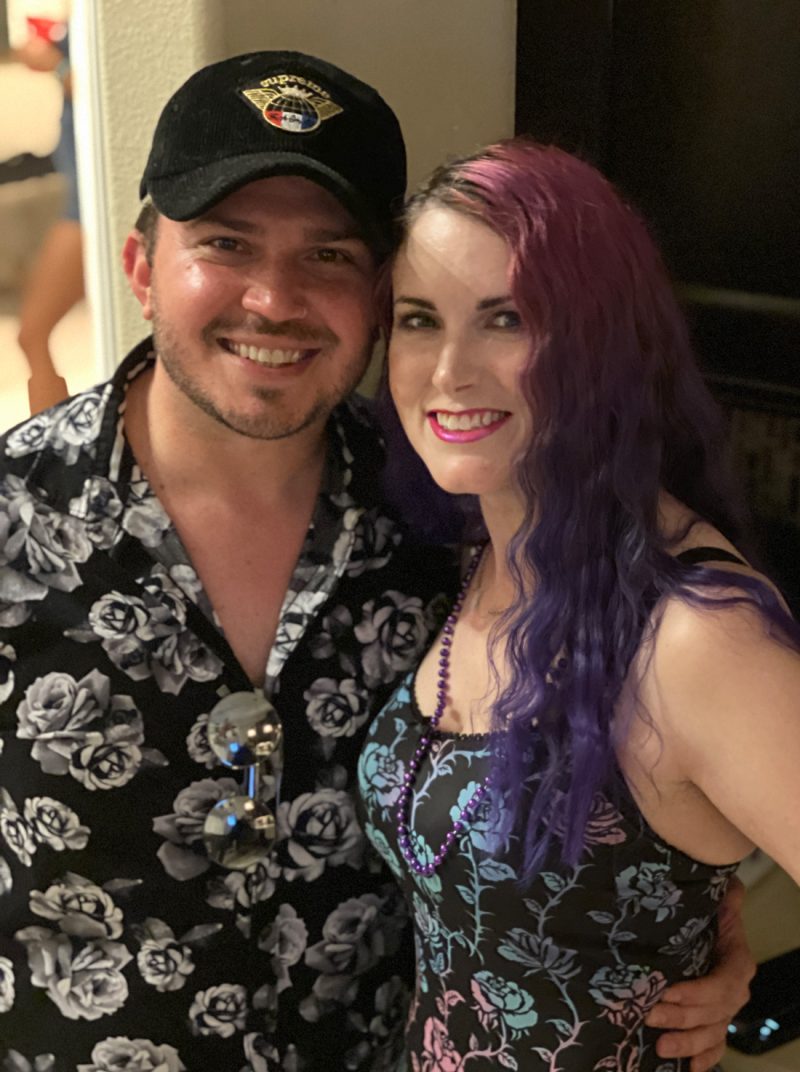 I love that Mickey & I ended up being coordinated in our black rose outfits at the party. He is such an amazing human and makes my life better. Mickey is a wonderful friend who has taught me how to be a better friend. I'm so grateful to have met him in Miami at the Urban Decay Summer Nights launch. See the Summer Nights eyeshadows.
Give Mickey a follow on Instagram to see his insanely talented makeup and hair work. You'll see makeup on such beauties as our friend Nattie (also known as WWE's Natalya Neidhart), Alicia Taylor of the Cherry Bombs, Scarlett Bourdeaux, Indi Hartwell, Marina Shafir, Taya Forster, Mercedes Martinez, Raquel Gonzalez, Jessi Kamea, and Candice LeRae, just to name a few.
Widow Garden of Evil Slip Dress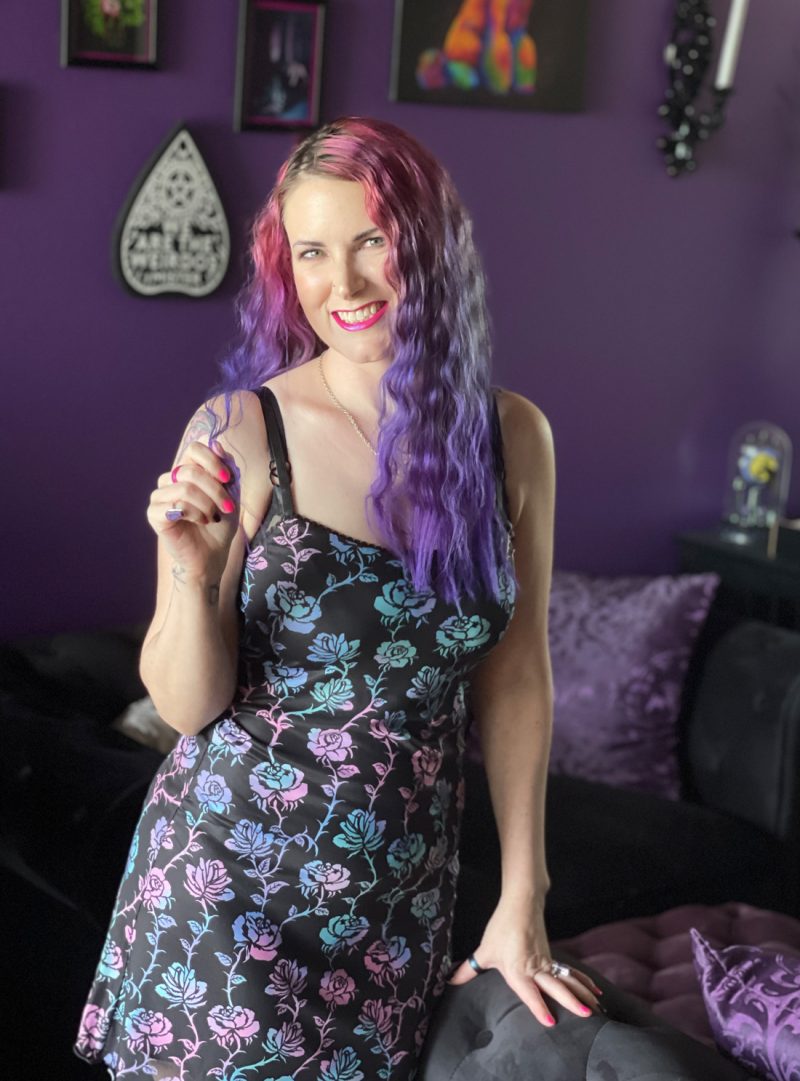 See the details on my mani in Madam Glam Bright Barbie Pink Nails.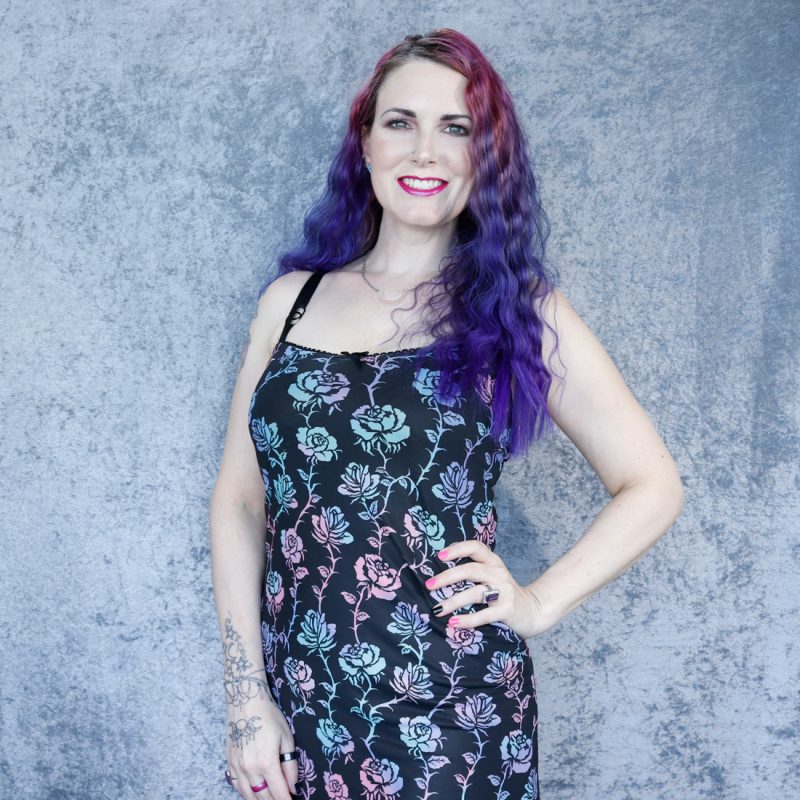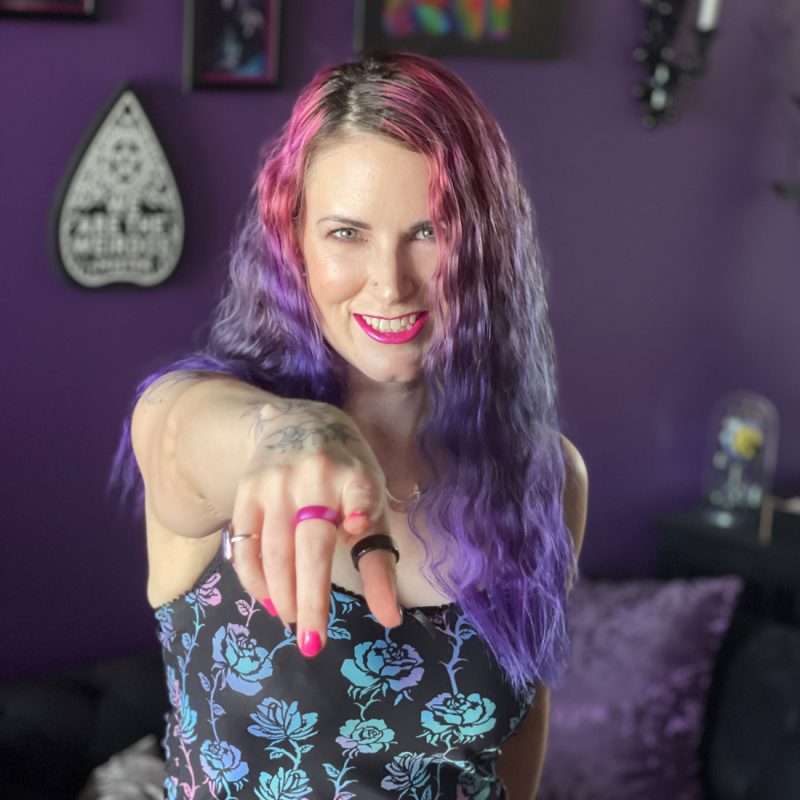 The Widow Garden of Evil slip dress is such a cute pastel goth summer dress for me! I love the pastel purple, blue and pink colors of the roses. You don't often see me wear prints, especially big prints, but I adore this one. This dress definitely does not have pockets, which is a shame. I do think it would look better with a belt, too, but I'm unsure of the best belt style to try with this dress. Some of my options include this black on black skinny belt or this Elvira Dagger Belt.
While this dress definitely says it should be handwashed and hung up to dry, I'm a naughty human. I toss it into a cold load of laundry and then hang it up to dry. It dries very quickly.
What do you think of this pastel goth summer dress?