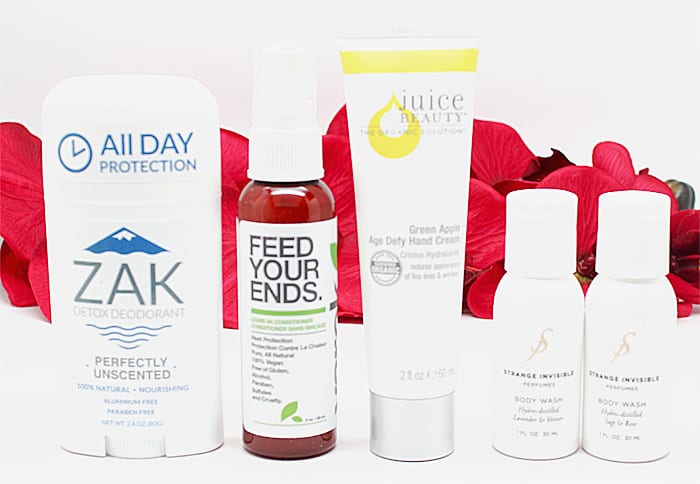 Today I wanted to share with you the October 2015 LaRitzy Subscription Box. For $24.99 a month, you get a mix of cruelty free and vegan beauty items.  LaRitzy says most items will be full size, but you might get some luxury sized samples too.
They say that they'll have a mix of products ranging from hair care to body products to nail polish.
October 2015 LaRitzy Subscription Box
Where to Subscribe
LaRitzy (LaRitzy did create a code that will give you 25% off your first month, PHYRRA25)
Price
$24.99
$69.99 for 3 months
$239.99 for 12 months (you get 2 months free for this plan)
Shipping is free in the USA. Shipping to Canada is $5.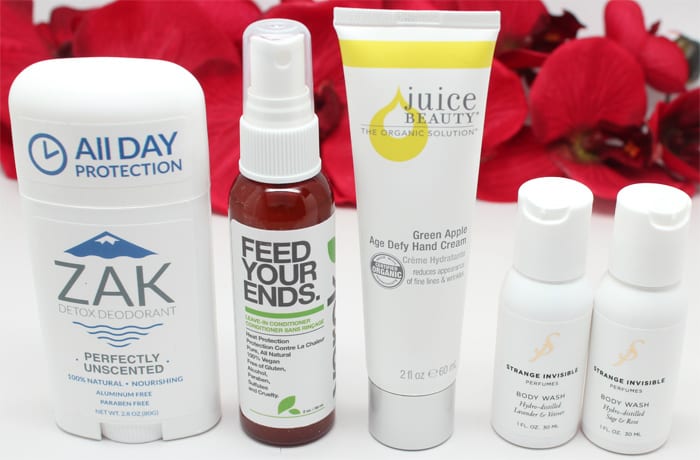 The items that came in my box were:
Unscented All Natural Detox Deodorant by Zak Body
Healthy natural deodorant that works. Up to 24-hour odor protection without the aluminum! Chosen in honor of breast cancer awareness month. Vegan.
I really like that this is unscented. $11.99 for the full size. The best natural deodorant that I've found so far has been LaVanila, so I'm curious to see how this compares.
Feed Your Ends by Yarok Hair
Protect your ends with this nutritious, leave-in conditioner spray, packed with vitamins, minerals and essential oils that nourish hair prior to blow drying or heat styling. Vegan.
I like this spray! It's $13.20 for 2 oz. I like to use sprays like this from my chin to the ends of my hair. I mist it in and then comb it through. This is my favorite product from the box.
Green Apple Age Defy Hand Cream by Juice Beauty
Richly moisturize your hand with soothing aloe, peptides, jojoba and shea butters that can reduce the appearance of fine lines and wrinkles. Vegan.
This is full size and feels good! It's $12 for 2 oz.
Body Wash by Strange Invisible Perfumes
A remarkably pure cleansing formula for all skin types made with certified organic, non-photosensitizing ingredients. Vegan.
I received the scents Lavender & Vetiver (which I abhor) and Sage & Rose (which is ok). You know how I hate lavender and that it can sometimes trigger a migraine. It's best for me to avoid it, generally. These are 'luxury samples,' probably valued at $11.25. The full size body wash is $45 for 8 oz. These body washes are the products that I liked least out of the box because they don't really suit my personal taste.
I put the value of this box at $48.44, which is almost double the $24.99 cost. I think this is an excellent value for the price. I was very impressed by the fact that 3 of the 4 brands were new to me (I'm familiar with Juice Beauty).
To me, the LaRitzy box is perfect for the person who is looking for cruelty free, vegan, organic, paraben free beauty products. I do feel like this box focused heavily on skincare, with 3 of the 4 items being skin oriented, and 1 being for hair. I personally would have liked to see a color beauty product included, such as a nail polish, blush or lipstick.
What do you think of LaRitzy box?
Last Updated on